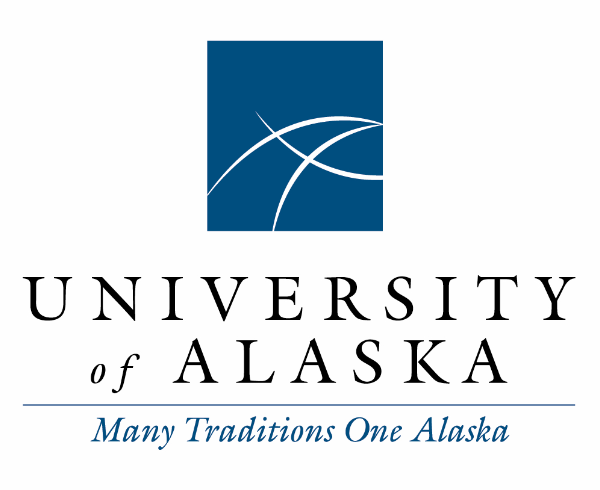 UA News for February 3, 2023
In today's news: Alaska's struggling economy and continued dependence on oil & gas are important factors in seeking Federal approval for new development; UAF researchers found that ribbon kelp is particularly effective at reducing nitrogen and other toxins in water; UAF Nanook's men's basketball scored a critical win over Central Washington; an op-ed in Alaska Policy Forum highlights the value of Career and Technical Education and the relative benefit of associate and certificate programs; professors and students from he Kachemak Bay Campus participated in the Alaska Marine Science Symposium; and UAF scientists are working to uncover and survey the old mining town of Chena.
Email mmusick@alaska.edu to suggest people to add to this daily news summary.
Alaska lawmakers up pressure on Biden to approve massive oil project
Published Feb 3, 2023 by Maxine Joselow
In an interview Thursday, Peltola argued that ConocoPhillips's Willow project would provide crucial jobs and revenue for Alaska, a state whose struggling economy is heavily dependent on oil and gas.
The Alaska economy "has no growth," Peltola said. "We're not in a slump. We're not in a ditch. We're in a crevasse. And it doesn't seem like there's any upswing."
From 2015 to 2021, the Alaska economy performed "at or near the bottom" nationally in four key measures of economic health, according to a report released last year by the University of Alaska Center for Economic Development.
Alaska's oil and gas industry contributed $3.1 billion to state and local governments in 2019, helping to pay for services such as public safety and education, according to the Alaska Oil and Gas Association.
Many Alaska Native groups support Willow and would receive a slice of its revenue, although some in the nearest town, Nuiqsut, are concerned about the project's effects.
Peltola said Alaska's congressional delegation has pressed these points, including the state's reliance on oil revenue, in meetings with administration officials.
"Of course every person on Earth wants us to be shifting to renewables," she said. "Of course we do. But most people also recognize you cannot do that with a snap of the fingers."
Readership
59,558,539
Social Amplification
0
View full article analysis
An overlooked opportunity for kelp farms to double as pollution cleanup sites
Published Feb 3, 2023 by Warren Cornwall
In 2020, the Alaska environment department found that 69 bodies of water were polluted to unhealthy levels with urban sewage, run-off, and fisheries waste. In high amounts, such pollution causes eutrophication in water bodies which creates dead zones, because of the toxic levels of nitrogen it contains. But nitrogen is also a source of food for aquatic plants like seaweeds—and so, there may be an opportunity for the world's growing number of kelp farms to double up as sites of environmental remediation.
The University of Alaska Fairbanks researchers wanted to find out exactly how much the kelp farms could clean up. Over a period of three months between March and May, they gathered seawater and seaweed tissue samples from two coastal kelp farms, focusing on two species, sugar kelp and ribbon kelp. After drying and grinding up the seaweed tissues in the lab, the researchers analyzed their carbon and nitrogen content, and compared these between the two species, and also with the nitrogen levels detected in the associated water samples.
Their sample size was fairly small and the study is quite preliminary, the researchers caution—but still, there were some telling results.
For starters, they found that ribbon kelp is especially receptive to the nutrient, demonstrated also by high amounts stored in the examined tissues. In fact, ribbon kelp seemed to have a much greater appetite than its sugar kelp counterparts—slurping up 87.5% more nitrogen, and 29.8% more carbon.
This also tracked with nutrient levels in the water: the more nitrogen there was in the seawater samples, the more sharply the ribbon kelp's intake increased. Sugar kelp, meanwhile, maintained a fairly steady level of nitrogen.
As for whether the kelp farms improved environmental conditions at all: the researchers' samples suggest they did, revealing an overall steady decrease in the concentration of excess nutrients at the most-studied location, corresponding with the growth of the kelp and leading up to their harvest in May.
Readership
40,985
Social Amplification
68
View full article analysis
| | |
| --- | --- |
| Fairbanks Daily News-Miner | |
Nanooks hold off Central Washington for critical GNAC win
Published Feb 3, 2023 by Jeff Olsen / Daily News-Miner
Should the University of Alaska Fairbanks men's basketball team find themselves on a plane bound for the GNAC Tournament in Bellingham, Washington, at the end of the month, they will most assuredly be able to look back on the final 4 minutes and 24 seconds of Thursday night's game at the Alaska Airlines Gymnasium as the moment that got them there.
Tied with Central Washington after Brock Gilbert sank a pair of free throws, the Nanooks went on a 7-0 run featuring a Paul Johnson 3-pointer sandwiched between layups by Tyler Mrus and Abdullahi Mohammed to give them the edge they needed in a 69-66 win over the Wildcats.
Bryan Nguyen atoned for a turnover with 40 seconds left by grabbing a rebound and hitting one of two free throws to secure the win.
Including their upset of Alaska Anchorage on Saturday, UAF (9-10 overall, 4-7 GNAC) is on a two-game winning streak. More importantly, they remained a half-game out of sixth place in the GNAC standings as they battle to be one of the six qualifiers for the postseason conference tournament March 2-4.
Readership
76,422
Social Amplification
0
View full article analysis
Lessons for Alaska on Workforce Development
Published Feb 2, 2023 by Sarah Montalbano
Machinists, dental hygienists, plumbers, and electric line installers report median lifetime earnings between 10 and 60 percent higher than the earnings of four-year degree holders. At the University of Alaska, three of the top five degree programs ranked by typical earnings and debt burden were associate degrees and only one was a bachelor's degree. Students who do pursue a four-year degree should choose a major and university that will allow them to pay off their student loan debt.
This odd combination of high unemployment and near-record job openings suggests that workers are not finishing a credential or degree that would lead to lucrative careers. Students leaving Alaska's high schools and colleges should have credentials that mean something to businesses. One option for students to take advantage of existing coursework is the correspondence school allotment program. Enrolled families can use the allotment to pay for skills-based classes offered online or by private schools while being able to enroll in classes from their neighborhood public schools.
Readership
18,221
Social Amplification
0
View full article analysis
Local scientists bring research to marine science symposium
Published Feb 2, 2023 by Emilie Springer
Also attending was Debbie Tobin, Kachemak Bay Campus professor of biology and coordinator of Homer's Semester by the Bay program.
Tobin and undergraduate co-authors presented a poster session, "First Observations of Harbor Porpoise Mating in Alaska & Preliminary Results from Photo ID Matching: Conservation Implications for this Elusive Species in Kachemak Bay."
The poster included data from the past couple of years of research with Kachemak Bay National Esturaine Research Reserve and in conjunction with KBC Semester by the Bay (SBB) courses and internships, she said.
Other former Semester by the Bay and AK Coastal Summer Institute students also attended the conference, two of whom are now working on their graduate degrees at UAA and UAF, as well as one who has been employed for the past six years by the Alaska SeaLife Center, Tobin said.
Readership
18,108
Social Amplification
0
View full article analysis
Rediscovering the gold rush town of Chena
Published Feb 2, 2023 by North of 60 Mining
To help reclaim this lost piece of Alaskan mining history, an ongoing effort by the University of Fairbanks, and a local municipal surveyor, have deigned to reconstruct what was once the borders of Chena.
For the last several years, UAF scientists have been attempting to uncover the remnants of this once burgeoning town. Most recently, in 2021, a group of UAF researchers and students spent six weeks at an archaeological site just west of Fairbanks and began compiling reports on what they found in the area where the gold-mining town of Chena boomed more than a century ago.
"What we're looking at is basically the foundations of old structures," said University of Fairbanks Term Assistant Professor Justin Cramb. "Things that were left behind after the town of Chena was abandoned."
In their findings, a casual observer would not know a town with dozens of buildings and hundreds of residents once stood in what is now a swampy thicket, overgrown with willow and alder trees.
The preeminent gold mining town was buried by both nature and its nearby politically connected rival.
"Fairbanks was far more successful politically, which was one of the factors that led to the downfall of Chena within 20 years," said Cramb.
Readership
3,576
Social Amplification
0
View full article analysis
You are receiving this newsletter because someone in your organization wants to share company and industry news with you. If you don't find this newsletter relevant, you can unsubscribe from our newsletters