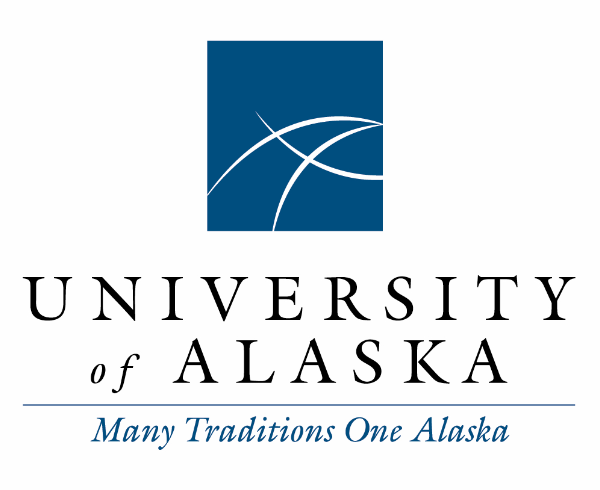 UA News for March 2, 2023
In today's news: speakers at the UAF One Health, One Future conference discussed how memories of the 1918 flu pandemic helped shape Alaska Native response to COVID-19; Alaska's poor economic performance as reported by the Alaska Center for Economic Developed is cited as a reason to support the Willow Project and approve oil exploration in the NPRA; drones have proven to be highly effective at measuring icebergs shed by tidewater glaciers; and UA studies on the economic impact of Alaska's Permanent Fund Dividend program are being looked at as lawmakers in Washington D.C. discuss ways to overhaul the Social Security program.
Email mmusick@alaska.edu to suggest people to add to this daily news summary.
'Living memory' of influenza pandemic inspired both COVID-19 protection and a sense of resiliency
Published Mar 2, 2023
Past pandemic trauma helped shape Alaska Native response to the modern COVID-19 pandemic, limiting the damages and providing some lessons for future health responses, said experts speaking at a health conference in Fairbanks.
The influenza epidemic that struck Alaska in late 1918 and nearly wiped out entire Native villages is a "living memory" that inspired people to take precautions on behalf of their entire communities, said Dr. Alisa Alexander, senior medical officer for the Tanana Chiefs Conference, a Fairbanks-headquartered tribal consortium.
"So asking people to wear a mask for other people was really easy," Alexander said. "Walking past those cemeteries and seeing these tiny little graves with 2-year-olds who died from the flu, it's really easy to keep other people in your mind."
Alexander spoke Tuesday in a panel discussion at a conference held by the University of Alaska Fairbanks' Center for One Health Research.
While those influenza memories underscored the gravity of COVID-19, they also helped provide some confidence in people's ability to be resilient during the modern pandemic, said Taylor van Doren, an anthropologist and post-doctoral fellow with the Sitka Sound Science Center and another panel speaker at the One Health, One Future conference.
Readership
46,565
Social Amplification
0
View full article analysis
Biden administration offers climate activists a deal on Alaska's Willow oil project
Published Mar 2, 2023 by Timothy Puko, The Washington Post
"Our economy is in a true, real slump," Peltola said in an interview last month, adding that the message hasn't often persuaded administration officials. "You can see by the expression and the body language that is not a factor in their decision-making. I get the impression that they perceive Alaska to be a rich state and that our economy's dependence on [oil] is arcane and it should be shifted."
As the shale boom helped grow oil production in other parts of the country and sink oil prices, it hurt oil production and economic growth in Alaska. From 2015 to 2021, the Alaska economy performed "at or near the bottom" nationally in four key measures of economic health, according to a report released last year by the University of Alaska Center for Economic Development.
Readership
897,574
Social Amplification
10
View full article analysis
Drones effective for surveying tidewater glacier habitat
Published Mar 2, 2023
A University of Alaska Fairbanks research project has shown that drones can accurately measure icebergs shed by tidewater glaciers, a potential boon for studying vanishing coastal habitats for seals and other animals in the North Pacific.
Aerial surveys of such icebergs have taken place for decades, but they typically require good weather and expensive fixed-wing aircraft. Drone surveys are much cheaper and more easily deployed.
However, it was previously unclear whether drones could deliver accurate images when both they and the floating icebergs were drifting in winds and currents.
The study found that the drones performed well, recording the height and size of icebergs with mean error ratios of less than 10%.
"We found that drones are very accurate," said Shannon Atkinson, a professor at UAF's College of Fisheries and Ocean Sciences. "We demonstrated that even if you have two objects in motion, you're going to have a level of high accuracy."
Readership
46,565
Social Amplification
1
View full article analysis
Senators Consider $1 Trillion Investment Fund to Save Social Security
Published Mar 1, 2023 by Jason Lalljee
There's evidence that shows that government-run investment funds can be successful. In a state-run SWF in Alaska, for instance, residents receive an annual disbursement from the government that works as a guaranteed income program funded by Alaska-owned oil companies. Residents typically get as much as $2,000 a year, and as low as $800 in years with lower gas prices. A 2016 study by the University of Alaska showed that the fund reduced poverty by up to 20%.

Readership
56,884,755
Social Amplification
0
View full article analysis
You are receiving this newsletter because someone in your organization wants to share company and industry news with you. If you don't find this newsletter relevant, you can unsubscribe from our newsletters