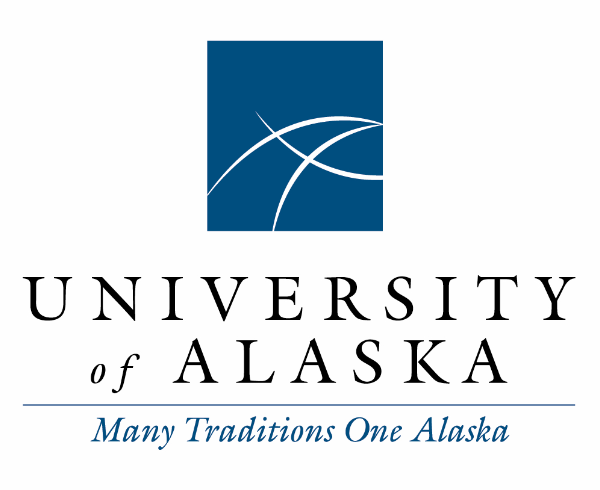 In today's news: a new study on methane release in Svalborg indicates that trapped methane may exist in deeper and in far more plentiful amounts than previously estimated, and with a thawing Arctic the amount of methane that may be released could be great; the aviation company Merlin successfully completed 25 test flights of a highly automated flight control system - it was the first company with which UAF's ACUASI approached the FAA for conducting test flights under their partnership agreement; a new report published in Climate Change evaluates ship traffic in the rapidly thawing Arctic ocean region and potential impacts of increased traffic on wildlife and communities in the region; a San Antonio software group working on drone autonomy software received a new grant - they've previously partnered with UAF on innovation grants; researchers tracking the aurora from space have discovered a new kind of aurora invisible to the naked eye; and UAA may serve as the fiscal agent of a grant awarded for a wetland treatment system in Homer.
Email mmusick@alaska.edu to suggest people to add to this daily news summary.
Reeling Arctic glaciers are leaving bubbling methane in their wake, scientists warn
Published Jul 6, 2023 by Chris Mooney
Scientists working in one of the world's fastest-warming places found that rapidly retreating glaciers are triggering the release into the atmosphere of methane, a potent greenhouse gas that causes global temperatures to rise.
.....
The new results bump up our understanding of how much older methane could be leaking into the atmosphere in the Arctic as the planet warms, said Katey Walter Anthony, a researcher at the University of Alaska, Fairbanks, who studies these emissions across the less-and-less frozen north.
In one case, Walter Anthony documented a bubbling lake in Alaska that was also emitting ancient, geologic methane at the alarming rate of nearly 11 tons of gas per day.
The latest study "is important because it shows how ubiquitous [methane] seeps, of various origins, are in the environment of retreating glaciers," Walter Anthony said in an email. "Similar methane rich seeps have been found in Alaska and Greenland along margins of glaciers and the ice sheet."
In a 2012 study, Walter Anthony and a team of scientists estimated that 2 million tons per year of ancient methane gas, stored deep beneath the earth, could be seeping into the air across the Arctic as permafrost thaws, new lakes form and other changes provide new paths for it to reach the atmosphere. Based on the new study, Anthony now says that figure could be "much larger."
Readership
54,383,979
Social Amplification
0
View full article analysis
Merlin Successfully Completes FAA-Contracted, Alaska-Based Flight Trials For Nation's First Air Cargo Network Flown by a Non-Human Pilot
Published Jul 6, 2023
Merlin, the aviation technology company developing the world's most capable pilot to advance the future of automated flight, today announced it successfully completed 25 test flights in Alaska following a $1 million contract with the Federal Aviation Administration (FAA) to demonstrate a highly-automated flight control system in conjunction with a safety pilot. In partnership with the FAA-designated University of Alaska Fairbanks UAS Test Site and Everts Air Cargo, the test flights reached rural areas using crewed aircraft augmented with its integrated hardware and software solution, the Merlin Pilot.
All routes originated from Fairbanks and flew to Fort Yukon, Galena, Huslia, Tanana and Prudhoe Bay. Over sixty hours of systems-on, autonomous flight time were successfully completed with the Merlin Pilot allowing for extensive data collection in a real world environment with complex terrain and inclement weather. This data is essential to maturing Merlin's in-flight capabilities as well as progressing autonomy for the aviation industry, making skies safer and more accessible for the future. These test flights also make Merlin the first autonomy system to be integrated into the NAS.
"Operating in Alaska is a real challenge. I like to say we're the final exam. If you can fly here you can fly anywhere as we deal with long distances, extreme climate variations, and limited communications coverage," said Dr. Cathy Cahill, Director of the Alaska Center for Unmanned Aircraft Systems Integration (ACUASI) at the UAF Geophysical Institute. "As we've learned in collaboration with Merlin's team, it's very apparent that they are doing this right. Their integrated approach to our unique ecosystem is one of the main reasons they were the first company with which we approached the FAA. They use real data to train the onboard automation system to ensure safety."
Readership
2,451,176
Social Amplification
0
View full article analysis
Tracking ships' icy paths amidst climate change
Published Jul 6, 2023 by Scienmag
There has been much buzz about the warming planet's melting Arctic region opening shipping routes and lengthening travel seasons in ocean passageways that ice once blocked. Expanded fishing, trade and tourism is envisioned.
Scientists at Michigan State University (MSU), University of Waterloo, and University of Alaska Fairbanks report in Climatic Change where vessels are traveling in the ice-covered waters of the Arctic between Alaska and Russia, and what those reports may mean for important wildlife and communities in the region.
"Even with climate change, sea ice is still a substantial barrier to Arctic vessel traffic," said Kelly Kapsar, a research associate at MSU's Center for Systems Integration and Sustainability (CSIS). "Sea ice also provides critical habitat for many endemic Arctic species and a hunting platform for Indigenous subsistence hunters.
Understanding when and where ships are entering areas of sea ice can help us to better understand potential impacts of vessel traffic in the region."
Whether its fishing vessels seeking better catches over a longer season, or Russian shipping companies eager for better ways to deliver oil and gas to Chinese customers, increased marine traffic is a given. Whether this traffic occurs only in the open water season, or also in times of ice cover is not.
Readership
16,543
Social Amplification
0
View full article analysis
Darkhive Inc. Awarded $5M Contract with the US Air Force to Deliver Advanced Drone Autonomy Software Capabilities
Published Jul 6, 2023
Darkhive Inc., a San Antonio-based autonomous uncrewed systems developer specializing in defense and public safety solutions, announced the award of a $5M Phase III Small Business Innovation Research contract with the US Air Force AFWERX Prime to integrate and test next generation autonomy software to a variety of uncrewed aerial system platforms.
Darkhive has previously been awarded contracts with the Defense Innovation Unit National Security Innovation Capital contract, multiple Small Business Innovation Research with the Air Force, and a Small Business Technology Transfer award partnered with the University of Alaska at Fairbanks.
Readership
34,764,152
Social Amplification
0
View full article analysis
Satellites uncover 'invisible' auroras in Earth's atmosphere
Published Jul 5, 2023 by mgazine
Researchers led by Earth scientist Katrina Bossert at Arizona State University just observed an aurora glimmering in infrared light, created by the interaction of these energetic cosmic particles and carbon dioxide in Earth's atmosphere. "This offers a new way to observe Earth's aurora from space. Different auroral emissions can be associated with different altitudes and particle energy," Bossert in a statement.
"The finding of Dr. Bossert's paper is extremely important because it not only provides us with new means to study aurora, but also a deeper understanding of how the space environment and Earth's upper atmosphere are intertwined," says University of Alaska Fairbanks geophysicist Doğacan Su Öztürk, who was not involved in the new work.
Readership
8,601,391
Social Amplification
1
View full article analysis
City considers accepting grant for wetland acquisition
Published Jul 5, 2023 by Delcenia Cosman
At its last meeting on June 26, the Homer City Council introduced Ordinance 23-46, which will amend the 2024 fiscal year capital budget by accepting and appropriating a $1,171,410 grant from the University of Alaska Anchorage for the treatment system.
According to the ordinance, the Kachemak Bay National Estuarine Research Reserve has worked with the city to identify wetlands or peatlands that could be used as a wetland treatment system. KBNERR also worked with the city to submit a grant proposal to acquire such lands.
UAA, operating at the fiscal agent for KBNERR, has received a grant from National Oceanic and Atmospheric Administration in which the above acquired wetlands or peatlands will be "preserved for conservation in perpetuity as part of the Kachemak Sponge Green Infrastructure Stormwater Treatment System," the ordinance states.
The city of Homer will be a sub-recipient of the NOAA grant, should the council accept it, and will also be responsible for conducting the environmental reviews, surveys, appraisals and other services required to support the acquisitions, according to the ordinance.
Readership
19,919
Social Amplification
0
View full article analysis
You are receiving this newsletter because someone in your organization wants to share company and industry news with you. If you don't find this newsletter relevant, you can unsubscribe from our newsletters