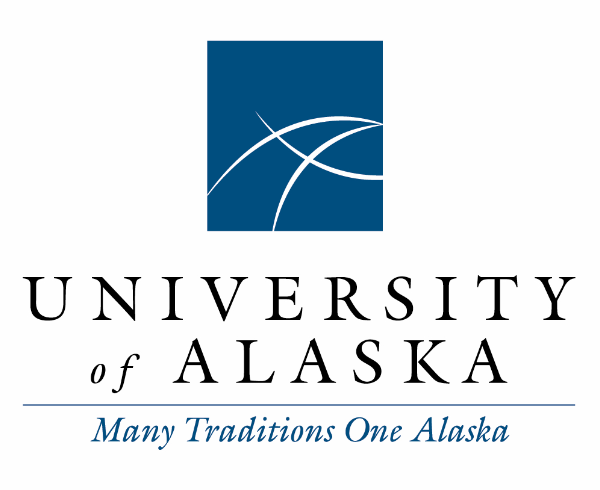 UA News for January 19, 2022
In today's news: UA released the first report in the "Alaska's Changing Arctic" series focused on energy issues and trends - the reports aim to inform state leaders on the issues facing Alaska; UAF's Mariel Pulles won a second silver medal at the World University Games; UAA basketball star Da'Zhon Wyche will continue to support the Seawolves team as a volunteer coach after his eligibility to play expired; the newly release "Alaska's Changing Arctic" report covers several energy topics, from the history of Alaska's reliance on oil, to cooperation in international arctic energy; drones that were in Unalakleet for research and training ended up providing a key role in the emergency response after ex-typhoon Merbok struck Western Alaska; UAA's Dr. Jocelyn Krebs is cited in a story about a young girl with Williams Syndrome - a topic of Kreb's research; a new UAF report analyzes the potential of kelp farms to reduce marine pollution; and traditional Native games will return to Juneau this April.
Email mmusick@alaska.edu to suggest people to add to this daily news summary.
University of Alaska report issued to help state leaders craft energy policies as Arctic transforms
Published Jan 19, 2023 by RSS Feed
The University of Alaska has released a new report on Alaska energy issues, ranging from its history of fiscal challenges to the potential for a wide variety of renewable energy sources in the future.
The report, titled "Alaska's Changing Arctic: Energy Issues and Trends," is the first of what is planned to be a series of annual briefing reports compiled by University of Alaska experts with the intent of informing state leaders on policies.
"As a global leader in Arctic research, policy development and leadership, the university system is uniquely positioned to provide essential information to the state's leaders and all Alaskans," University of Alaska President Pat Pitney said in a statement marking the report's release on Tuesday. "This report, representing the breadth and depth of our Arctic expertise, illustrates how we can support state interests and policy initiatives, such as infrastructure and energy sustainability."
Authors are from various parts of the university system, including the Center for Arctic Policy Studies and the International Arctic Research Center at the University of Alaska Fairbanks and the Institute of Social and Economic Research at the University of Alaska Anchorage.
Readership
24,822
Social Amplification
0
View full article analysis
| | |
| --- | --- |
| Fairbanks Daily News-Miner | |
UAF's Pulles nabs another silver at World University Games
Published Jan 19, 2023 by Porter Binks
University of Alaska Fairbanks junior Mariel Pulles added to her World University Games medal haul on Wednesday with a silver medal in the women's 5-kilometer individual pursuit.
The medal is third the Estonian has won this week in Lake Placid, New York, going with gold in the 1.5-kilometer sprint and silver in the classic 5k.
"I was so tired when I woke up," said Pulles. "But I was like it is only a 5K race, let's do it."
With the No. 1 pursuit rank, she covered the course with a pursuit time of 12 minutes, 17.6 seconds for a total time of 12:35.6. She finished 7.8 seconds behind Finland's Hilla Niemlea and six seconds ahead of Italy's Maria Boccardi.
Readership
76,422
Social Amplification
44
View full article analysis
UAA guard Da'Zhon Wyche's last ride was cut short. But he's grateful for the time he had playing for his hometown team.
Published Jan 19, 2023 by Josh Reed
Despite knowing there was a chance it could be cut short, Da'Zhon Wyche is grateful for the time he had on the court this season playing back in his hometown.
So was the University of Alaska Anchorage men's basketball program, where Wyche transferred last summer to conclude his collegiate career.
It came to an abrupt end earlier this month after his petition to receive an eligibility waiver from the NCAA to compete in the second half of the season was denied.
Even though it was short-lived and ended with some heartbreak, Wyche said the time he got to spend suiting up and playing for his hometown college team "felt amazing" and admitted that part of him wishes he could've done it sooner.
Readership
778,906
Social Amplification
0
View full article analysis
University of Alaska releases the first of four annual reports
Published Jan 19, 2023
On Wedensday, the University of Alaska released the first in a series of reports designed to aid state leaders with Alaska's changing arctic conditions and increasing development.
The first report of four - "Alaska's Changing Arctic" - addresses economic and resource development for the state with regards to energy issues that may require attention from the Alaska Legislature.
The university plans to release reports annually, each focusing on a key arctic issue outlined in the Arctic Policy Act of 2015.
The newly released report covers several energy topics: the history of Alaska's reliance on oil and its impact on the state's economy, how Alaska currently produces energy, energy infrastructure planning, and current competition and cooperation in international arctic energy.

Readership
22,978
Social Amplification
3
View full article analysis
Drones go from research to response in western Alaska
Published Jan 19, 2023 by Richard Russell
What began as a partnership between scientists and the Native Village of Unalakleet rapidly became a critical component of the statewide disaster response when ex-typhoon Merbok hammered 900 miles of Alaska coastline with high winds and storm surge in September 2022.
That's the story behind the research presented this week at AGU by Jessica Garron, of the University of Alaska Fairbanks International Arctic Research Center, alongside co-authors from UAF, the Native Village of Unalakleet and the Association of Village Council Presidents.
The partnership initially trained drone pilots and got them licensed by the Federal Aviation Administration. The goal was to monitor erosion, environmental change, infrastructure and other points of interest to the community and to the U.S. Coast Guard, which funded an early phase of the work.
Once Merbok struck, those same drones took to the skies to provide rapid aerial imagery and up-to-date maps detailing damage to homes, roads and oil tanks. These maps also showed the riverine and coastal erosion that occurred during the storm.
"The pilots and their equipment were already on the ground, trained and able to be deployed first by the Coast Guard and later by FEMA (Federal Emergency Management Agency)," Garron said.
Drones differ from other ways of providing imagery of affected communities. Drones can collect imagery when clouds obscure the view of satellites, can get higher resolution images, and can be redeployed easily to follow up on points of interest.
Readership
3,710
Social Amplification
0
View full article analysis
Milton girl navigates life with rare genetic condition characterized by being very friendly, trusting
Published Jan 19, 2023 by Beth Galvin
Alyssa Okeyo is kind of the ultimate people person.
"She's a hugger, and she gives us unlimited hugs, and talks about kindness, and wants to be helpful, and wants to please," her mothers says.
Part of Alyssa Okeyo's hyper-friendliness is her personality.
Yet, her parents have learned, her outgoing nature may also be linked to a rare, complex genetic condition she was diagnosed with 3 years ago at 9.
It's called Williams Syndrome, and one hallmark is being very social.
"They don't all have the personality where they'll walk up to complete strangers on the street and hug them, but many will," says Dr. Jocelyn Krebs, a professor of biological sciences at University of Alaska Anchorage.
Krebs researches Williams Syndrome. Her teenage son has Williams and is also on the autism spectrum.
"Developmental delay is a sort of core part of the syndrome, but it also has some really unique characteristics, including often a hyper social, outgoing personality," Krebs explains.
Readership
2,697,519
Social Amplification
0
View full article analysis
Kelp Farms Could Tackle Marine Pollution in Coastal Areas
Published Jan 18, 2023
The water-filtering abilities of farmed kelp could help reduce marine pollution in coastal areas, according to a new University of Alaska Fairbanks-led study.
The paper, published in the January issue of Aquaculture Journal, analyzed carbon and nitrogen levels at two mixed-species kelp farms in southcentral and southeast Alaska during the 2020-21 growing season. Tissue and seawater samples showed that seaweed species may have different capabilities to remove nutrients from their surroundings.
"Some seaweeds are literally like sponges — they suck and suck and never saturate," said Schery Umanzor, an assistant professor at UAF's College of Fisheries and Ocean Sciences and the lead author of the study.
"Although carbon and carbon sequestration by kelp received most of the attention, kelp is actually much better at mitigating excessive amounts of nitrogen than carbon," Umanzor said. "I think that's a story that's really underlooked."
Readership
297,043
Social Amplification
0
View full article analysis
Traditional Games are returning to Juneau
Published Jan 18, 2023 by Jonson Kuhn
The 2023 Traditional Games will be held in Juneau on Saturday and Sunday, April 1-2. at Thunder Mountain High School. Worl said that while no official times have yet been worked out , typically the games run from 9 a.m. to 5 p.m. Admission is free for anyone to attend and the registration form for athletes ages 11 and older is now available online. Athletes who register by March 1 are eligible to win a sealskin kicking ball in a drawing.
The Traditional Games and Juneau's NYO team are a community collaboration made possible by Sealaska Heritage, Central Council Tlingit and Haida Indian Tribes of Alaska, Sealaska, University of Alaska Southeast, Select Physical Therapy, Juneau School District and Trickster Co.
The games include teams competing in 10 events over the two days and will be livestreamed on Sealaska Heritage Institute's YouTube and at traditionalgames.sealaskaheritage.org.
The Traditional Games include various events that test skills of strength, agility, balance, endurance and focus. Worl said the origins of the games go back hundreds, if not thousands of years as a way of training hunters for the necessary skills to survive.
"The original creators of most of the games were from the Iñupiat people of Alaska, northern Canada and Greenland," Worl said. "The spirit of the games are to work toward common goals and learn from skills and values that allowed Alaska Native people to survive and thrive in some of the harshest conditions."
Readership
43,392
Social Amplification
0
View full article analysis
You are receiving this newsletter because someone in your organization wants to share company and industry news with you. If you don't find this newsletter relevant, you can unsubscribe from our newsletters