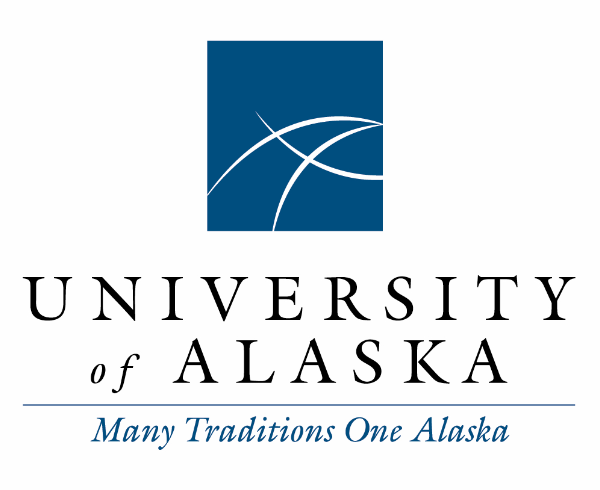 UA News for June 9-11, 2023
In today's news: researchers are testing for CO2 around Sitka near Mt. Edgecumbe to try and learn more about what might be happening deep underground as the long dormant volcano shows signs of reawakening; a group of experts representing subsistence users, commercial fishing industry, and the academic community have been appointed to an Alaska salmon task force charged with developing a science plan in response to the recent crashes in the Yukon and Kuskokwim rivers; a UAA researcher has been studying ticks in Alaska for more than a decade, and while they currently pose low threat to humans and pets that could change if disease bearing ticks move up and interact with the local population; Ned Rozell writes about a young birder and the rare bird she spotted at Tanana Lakes; when the research team arrived in Sitka to begin testing around Mt. Edgecumbe they had a close bar encounter; continuing a series on energy production, UAF's Gwen Holdmann discusses Iceland's hydro and geothermal electric production and compares its potential - and price - to Alaska's resources; a News-Miner editorial raises questions about the Governor's appointment to the Board of Regents; and the Discover Alaska lecture series, starting June 7, will feature interior artists.
Email mmusick@alaska.edu to suggest people to add to this daily news summary.
Earthquakes in 2022 near Mount Edgecumbe bring research team to Kruzof Island
Published Jun 12, 2023 by Tracy Sinclare
In May 2022, a series of small earthquakes rumbled near Mount Edgecumbe. Geophysicists think those earthquakes were due to the ground around Mount Edgecumbe lifting slightly because the magma underneath it is pushing toward the surface.
Last week, an international research team, including scientists with the University of Alaska Fairbanks Geophysical Institute, were on Kruzof Island.
"We're down here to do some gas measurements," said Claire Puleio, Ph.D., volcanology student. "So we're looking for diffuse CO2, which is really low levels of CO2 and we're measuring, kind of, all over the island, Kruzof Island, as well as on Edgecumbe summit itself."
The goal is to figure out what might be going on in the subsurface of the volcano.
Readership
405,228
Social Amplification
14
View full article analysis
Alaska salmon task force charged with developing science plan
Published Jun 12, 2023 by Misha Radkevitch
Federal and state leaders have appointed 19 experts to a special task force responsible for creating a science plan to better understand Alaska's salmon, the National Oceanic and Atmospheric Administration's Fisheries Service announced on Friday. Task force members must address sustainable management and a response to the recent crashes in the Yukon and Kuskokwim rivers.
The group was chosen in accordance with the Alaska Salmon Research Task Force Act that passed and was signed into law late last year. The law calls for most members to be appointed by the U.S. Secretary of Commerce, in consultation with Alaska's governor, and one to be appointed directly by the governor.
Task force members represent subsistence users, the fishing industry, supporting supply-chain businesses and the academic community, NOAA Fisheries said in its statement. According to the law, NOAA, the North Pacific Fishery Management Council and U.S. representatives of the Pacific Salmon Commission are represented. The law also requires Indigenous representation on the task force.
"The work of the Alaska Salmon Research Task [Force] is critically important," Robert Foy, director of NOAA Fisheries' Alaska Fisheries Science Center, said in the agency's statement. "We are grateful to the individuals who have agreed to serve as task force members and share their knowledge and expertise to develop a roadmap of where to go next with research to best understand and respond to the unprecedented changes in Alaska salmon runs."
Readership
31,727
Social Amplification
7
View full article analysis
As ticks gain ground in Alaska, researchers say health risk remains low for now
Published Jun 11, 2023 by Annie Berman
So far, the team has found no evidence that the small arachnids currently lurking in the woods and grasses around Alaska carry the pathogens that cause Lyme disease, tularemia or other human diseases, according to a comprehensive report slated to be published by the state's health department that summarizes more than a decade of tick research in Alaska.
Out of dozens of ticks found in Alaska and tested over a two-year period to see whether they carried any pathogens, just one was found to be carrying Lyme disease — and it came off a dog that had just traveled from New York, said Micah Hahn, an associate professor of environmental health at the University of Alaska Anchorage who helped author the report.
Hahn said the findings showed that right now, the threat ticks in Alaska pose to humans and domestic pets appears to be relatively low. But that could change, and researchers continue to worry about the possibility of ticks that are carrying Lyme and other diseases hitching a ride on pets arriving in the state from Outside, and infecting wildlife here.

Readership
776,772
Social Amplification
5
View full article analysis
A New Teenager and her Unusual Bird
Published Jun 11, 2023 by Alaska Native News
Hazel Sutton was eating lunch on an island at Tanana Lakes Recreation Area in Fairbanks with her family recently when a bird caught her eye. At first, she figured it was a semipalmated sandpiper, an ocean bird that migrates to Interior Alaska each spring to create more sandpipers.
Then she squinted and figured that the bird was larger than a semipalmated sandpiper but smaller than a sanderling, her second guess. She thumbed through her Guide to the Birds of Alaska by Robert Armstrong. Looking at a reddish patch on its chest, she found what seemed an unlikely match.
"I thought it must be a red-necked stint," the 13-year-old said recently on a break from her summer activity of monitoring swallow nests at Creamer's Field Migratory Waterfowl Refuge. "Actually, I was absolutely sure."
Readership
15,262
Social Amplification
6
View full article analysis
Mt. Edgecumbe Volcano Research Starts with a Bear Encounter
Published Jun 11, 2023 by Alaska Native News
The first volcano scientists of an international team deposited on a Southeast Alaska island by helicopter Sunday quickly learned they had an unwanted presence to contend with.
A grizzly.
And this one wouldn't move from its position about 100 yards from the beach site where the scientists and their instruments were gathered.
"We were just chatting and waiting for the others to get here," said Claire Puleio, a Ph.D. volcanology student doing research through the University of Alaska Fairbanks Geophysical Institute.
Puleio and fellow UAF Ph.D. volcanology student Valerie Wasser were the first pair from the eight-person team of six scientists and two UAF science communications staff to be flown to the island for their research into the inner workings of the reawakened Mt. Edgecumbe volcano.
"And when the second helicopter was coming in with the second group of people, we got the radio call from the pilot who said, 'There's a bear really close to you. Kind of around the corner. I think like maybe 100 yards away, pretty close,' which we didn't know," Puleio said.
Readership
15,262
Social Amplification
0
View full article analysis
| | |
| --- | --- |
| Fairbanks Daily News-Miner | |
Cheaper by the Dozen: Reducing Alaska's electricity costs
Published Jun 11, 2023 by News-Miner File Photo
I have a professional fixation with Iceland. I first became familiar with the country's energy landscape in 2004 as a young engineer tasked with figuring out how to design a feasible geothermal power plant for Chena Hot Springs Resort, just north of Fairbanks. This was challenging because its geothermal water is a far lower temperature than what is conventionally required for power generation. In the geothermal power industry, all roads eventually lead to Iceland, and mine did as well. In 2016, I was awarded a Fulbright Arctic Scholarship to Iceland, and I spent several months working with Iceland's National Energy Authority. I was interested in deepening my understanding of Iceland's energy network to see if we could similarly build a robust private and public sector energy ecosystem for Alaska. For their part, Icelanders were interested in how our success at Chena could unlock vast and underutilized "low" temperature geothermal resources for electricity production.
Renewable energy proponents hold up Iceland as an example of a nation that is a global leader in clean energy development, and deservedly so — though a dearth of domestic fossil fuels gave them a firm push in the renewables direction. Today, Iceland relies almost entirely on geothermal and hydroelectric energy to meet its energy needs. What is most interesting to me, however, is that they have harnessed their geothermal resources in a way that results not only in sustainable energy, but exceptionally low cost energy — some of the most affordable in the world, averaging around 10 cents/kWh delivered in U.S. Dollars.
Readership
68,217
Social Amplification
0
View full article analysis
| | |
| --- | --- |
| Fairbanks Daily News-Miner | |
A troubling appointment to the University of Alaska Board of Regents
Published Jun 11, 2023
Gov. Mike Dunleavy's appointment of former Alaska Republican Party chief and political ally Tuckerman Babcock to the University of Alaska Board of Regents is, at best, troubling. There are questions about whether Babcock's appointment followed the law and there are concerns it replaced a Fairbanks regent on the board with Babcock, a Soldotna resident. Fairbanks, after all, is home to the university's flagship campus and should have strong representation on the board.
By law, members of the 11-member board established by the state constitution are responsible for University of Alaska system policies and management. They are appointed by the governor and confirmed by the Legislature. The law governing all the machinations, Alaska Statute 14.40.150, is clear.
The law says regent appointees must be confirmed by a majority of the Legislature in joint session. Their names must be sent to lawmakers for confirmation or rejection within five days of the session's start. If rejected, the appointment ends and "the name of another person shall be submitted within three days after the rejection."
If the Legislature adjourns without action, or if there is an interim vacancy, the governor "may appoint a qualified person to fill the vacancy and the term of office of the appointee expires on the fifth day of the legislative session following the appointment.
Dunleavy waited until May 31 to make the recess appointment.
It is difficult to imagine Babcock, Dunleavy's first chief of staff and long a staple in Republican state politics, ever being confirmed by the Legislature for a variety of reasons. He was part of Dunleavy's taking an ax to the UA budget, and he demanded loyalty pledges to the governor from state employees, an action ruled illegal by a federal court in 2021.
Moreover, there is an obvious elephant in the room, the question of whether his is even a legal interim appointment because the clear process laid out in law was not followed. Is the appointment then illegal and vacated? Who, if anyone, could order it vacated?
It is unclear whether the governor, in appointing Babcock, was sticking his political thumb in the Legislature's eye for rejecting Marcum, or why the law was not followed, but his action has prompted serious questions.
It is time for answers.
Readership
68,217
Social Amplification
0
View full article analysis
| | |
| --- | --- |
| Fairbanks Daily News-Miner | |
Discover Alaska lecture series starts June 7
Published Jun 10, 2023 by Caitlin Miller/News-Miner
The University of Alaska Fairbanks has resumed its summer Discover Alaska lecture series. The free series focuses on discovering Alaska through the arts.
The lectures are presented by UAF Summer Sessions and Lifelong Learning and are open to the public. Lectures will be at 7 p.m. Wednesdays at the BP Design Theater, located on the fourth floor of the Usibelli Building on the UAF Troth Yeddha' Campus. Parking on campus is free after 5 p.m.
The presentations will also be livestreamed and available as recordings online.
Readership
68,217
Social Amplification
0
View full article analysis
You are receiving this newsletter because someone in your organization wants to share company and industry news with you. If you don't find this newsletter relevant, you can unsubscribe from our newsletters