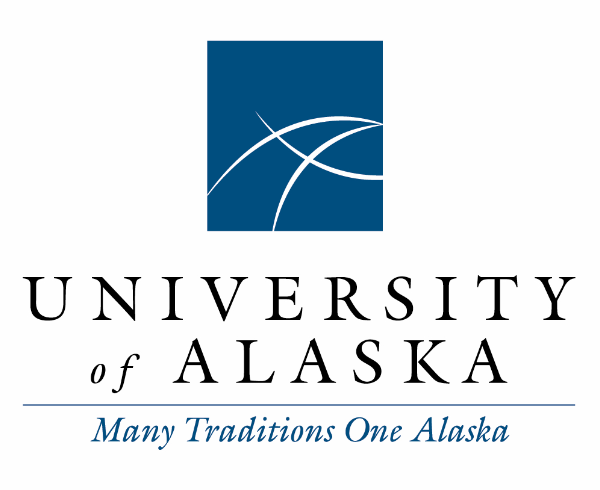 UA News for January 24, 2022
In today's news: Gov. Dunleavy has appointed four members to the Board of Regents - Bethany Marcum, Dennis Michel, Joey Crum and J. Scott Jeppsen; UAA basketball teams played on the road this past week with the women's team winning one and losing one game and the men's team losing both games; the town of Utqiaġvik saw the sun on Monday for the first time this year - a UAF webcam allows viewers around the world to see the Arctic community; and the temperatures in Bethel have been warmer than usual and there isn't much snow, if that doesn't change there is risk of wildfire danger this spring warns UAF's Rick Thoman.
Email mmusick@alaska.edu to suggest people to add to this daily news summary.
Gov. Dunleavy appoints 4 to University of Alaska Board of Regents
Published Jan 24, 2023 by Sean Maguire
Gov. Mike Dunleavy announced four appointees Monday to the University of Alaska Board of Regents, which is charged with managing the state's university system.
The Alaska Legislature will decide during a joint session whether to confirm Dunleavy's appointees to serve eight-year terms on the 11-member board. In the meantime, they will serve as members of the board, starting with a meeting next month with a yet-to-be-announced agenda.
Dunleavy's four appointees include Bethany Marcum, CEO of the Alaska Policy Forum, a conservative free-market non-profit.
Dennis Michel, founder and president of American Mechanical, Inc., a general contracting company based out of Fairbanks, was pleased to learn when contacted by phone that his application to the board had been accepted. Michel said that he thinks the university system is "very important to the future of Alaska," but he would need to review the university's status before commenting on his ideas for its future.
A third appointee, Joey Crum, is the CEO of Northern Industrial Training, a private vocational school based out of Palmer.
J. Scott Jepsen, has served on the board for the past two years, and has been reappointed by the governor to serve a full eight-year term. Jepsen, a retired oil and gas executive, served the remainder of the late Andy Teuber's term after Teuber was accused of sexual harassment, and later died in a helicopter crash in 2021.
Readership
778,906
Social Amplification
12
View full article analysis
Alaska sports week in review: Grace Christian basketball continues to roll, Chugiak hockey claims CIC title with room to spare
Published Jan 24, 2023 by Josh Reed
On the college hoops scene, both of the UAA teams played a pair of road games against Western Oregon and Saint Martin's. The women's team played a couple of close contests and came out on top of one and narrowly lost the other while the men's team dropped both, losing by nearly double digits in the first and getting blown out in the second.
The leading scorer for the women's team this past week was senior guard Jahnna Hajdukovich with 33 combined points, 22 of which came in a historic performance in the team's 69-61 win over the Wolves on Thursday. She became the first player in program history to knock down seven 3-pointers on less than 10 attempts by going 7-of-9. Junior guard Dathan Satchell led the men's team in scoring in both of their losses and recorded a combined 39 points between the two games.
Readership
778,906
Social Amplification
0
View full article analysis
Alaska town sees sun for the first time in 65 days
Published Jan 24, 2023 by Hillary Andrews
After 65 days without sun, Utqiaġvik, Alaska, finally saw a glimpse on Monday. For the first time this year, the Alaskan community about 320 miles north of the Arctic circle finally welcomed sunrise at 1:03 p.m. They didn't get much of a glimpse, though, as the sun set at 2:15 p.m.
The last time the almost 4,500 residents saw the sun was November 18, 2022.
The University of Alaska Fairbanks operates a webcam in Utqiagvik if you want to check out the land of the midnight sun.
Readership
63,418,036
Social Amplification
0
View full article analysis
As Bethel deals with warmer-than-usual weather, a climate specialist warns that it could fuel the next wildfire season
Published Jan 23, 2023 by Francisco Martínezcuello
University of Alaska Fairbanks Climate specialist Rick Thoman said that it's usually colder this time of year on the upper river and not as cold, but windier, closer to the coast.
"We've got a short hit of colder weather, probably will be about as cold as it's been. Might get to 15 below again at Bethel, might get a little colder, probably won't get as cold as it was last month upriver." Thoman said. "But it looks like we're going to stay in the kind of the same weather pattern that we've been in."
Low snowpack is a cause for concern for Thoman.
"If we don't get significant snowfall, and we could very well make that up, but if we don't, that concern about early snowmelt and starting to dry out the tundra early," Thoman said. "That ups the chances for another wildfire season. The pieces of the puzzle have to go together and [it] needs to be warm and dry. And you need to get those sparks from thunderstorms come May and June."
This is a relatively new concern for the region. Sometimes smoke from interior fires would drift into the Y-K Delta, but there wasn't the threat of flames encroaching on communities.
Readership
14,494
Social Amplification
0
View full article analysis
You are receiving this newsletter because someone in your organization wants to share company and industry news with you. If you don't find this newsletter relevant, you can unsubscribe from our newsletters