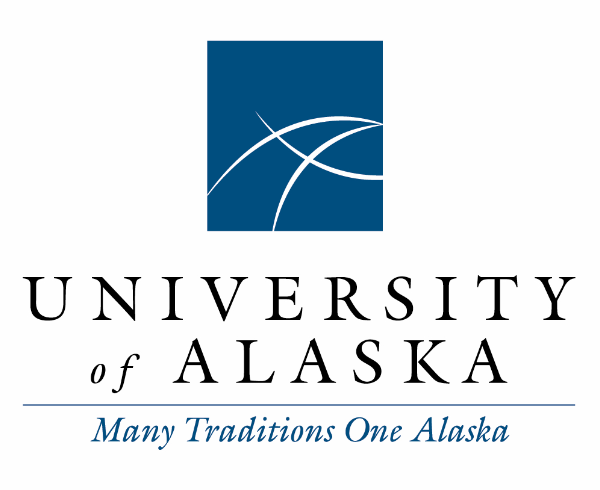 UA News for October 12, 2023
In today's news: the US Icebreaker Healy recently completed a voyage important to both Arctic research and national security; UAF researchers have confirmed the increased presence of salmon in Arctic rivers; Yamaha continues to invest in marine workforce training programs through the Alaska Maritime Education Consortium; the National Science Foundation is investing $13.9 million into a UAF-led effort to address the impacts of coastal erosion, permafrost thaw and other hazards attributed to climate change; massive flooding of the Sagavanirktok River in 2015 led to widespread sinking and other changes to the permafrost landscape; and an expansive article on the history of Alaska and Indigenous people incorporates maps and other graphics from the university.
Email mmusick@alaska.edu to suggest people to add to this daily news summary.
US Icebreaker Healy On Succesful Research Voyage in the Siberian Arctic
Published Oct 12, 2023 by Astri Edvardsen, High North News
While the slender Norwegian Coast Guard vessel KV Svalbard is tone-on-tone with the sky and the sea in grey fall weather in Tromsø, Northern Norway, the visitor, USCGC Healy, sticks out with its red hull and towering figure.
This is the US' largest coast guard ship and icebreaker – with technical finesse specifically for Arctic research.
Well over a month ago, Healy embarked on a research voyage in the eastern part of the Arctic Ocean from Kodiak, Alaska – and lately, the vessel has operated with the Norwegian coast guard vessel KV Svalbard in the Barents Sea.
The purpose of the voyage was to investigate the condition of the Siberian Arctic – where climate change has significantly affected the ocean, ice, and atmosphere. With several scientists aboard, Healy has operated the Nansen and Amundsen Basins Observational System (NABOS).
In practice, they have recovered existing and deployed new underwater scientific sensors. These measure temperature, salinity, and ocean currents at various depths – and were deployed during a 2021 cruise.
"The Siberian Arctic is one of the sub-regions in the Arctic where the changes in sea ice and the sea are currently most noticeable. However, it is also one of the least observed, which makes this expedition crucial if we want to create a reliable observing and forecasting system," says Igor Polyakov, who leads the Nansen and Amundsen Basins Observational System (NABOS) project.
Polyakov is a doctor at the International Arctic Research Center (IARC), which is part of the University of Alaska, Fairbanks.
The NABOS project is funded by the US National Science Foundation and the National Oceanic and Atmospheric Administration Office.
Readership
31,283
Social Amplification
0
View full article analysis
UAF researchers confirm increase of salmon spawning in arctic rivers
Published Oct 12, 2023 by Adrian Peterson Adrian Peterson
During September, researchers from the University of Alaska Fairbanks (UAF) visited rivers in the arctic, above the Brooks Range, leading to the confirmation of an increase of salmon spawning in arctic waters.
In recent years, various marine populations including salmon and crabs have seen drastic population shifts. Due to those population shifts, some areas have seen large harvests and others have had poor harvests. These population shifts have also resulted in some fishing seasons being cancelled and communities facing nutritional insecurity.
Bristol Bay has experienced record salmon harvests due to these population shifts, while communities on the Yukon River continue to struggle with catching salmon as the region sees a continued decline in salmon run sizes.
Recent research from UAF's College of Fisheries and Ocean Sciences is now confirming that one of those shifts has been an increase of salmon spawning in arctic rivers on the North Slope.
Readership
25,027
Social Amplification
0
View full article analysis
Yamaha Continues Marine Technician Workforce Development Initiatives in Alaska
Published Oct 12, 2023
Yamaha co-hosted a Maritime Education Consortium to train outboard motor instructors and technicians in Valdez, Alaska. Two Yamaha trainers delivered Marine Certification Program curriculum to eleven instructors from the communities of Dillingham, Ketchikan, Soldotna, Juneau, Kodiak, Valdez, Kotzebue, Chevak, Kwigillingok, and Quinhagak. The instructors represented school districts, Alaska Maritime Education Consortium (AMEC) faculty, and representatives from the Coastal Villages Region Fund.
Inspired by the late Congressman Don Young, the training is the culmination of the Yamaha Marine Training Program Agreement signed by Governor Mike Dunleavy, University of Alaska President Pat Pitney, and former Department of Labor and Workforce Development (DOLWD) Commissioner Dr. Tamika L. Ledbetter, and Ben Speciale, President, Yamaha U.S. Marine Business Unit. The agreement established an infrastructure for Yamaha Marine products training across the state, specifically in remote regions. It also allows AMEC to acquire materials at or below cost, including outboard motors and tools.
The Alaska Maritime Education Consortium (AMEC) is a partnership between The University of Alaska (UA) and the Alaska Vocational Technical Center (AVTEC). The mission of the AMEC is to "collaborate to prepare Alaskans for afloat and ashore careers that will support and strengthen the maritime workforce" by combining efforts to provide maritime training and education across the state. These careers align with the priority occupations in boat and ship building, vessel repair and maintenance, port maintenance and vessel operations identified in the 2014 Alaska Maritime Workforce Development Plan.
Readership
2,782,196
Social Amplification
0
View full article analysis
Group led by University of Alaska Fairbanks gets $13.9 million to aid
Published Oct 12, 2023 by Scienmag
The National Science Foundation is funding a $13.9 million program led by the University of Alaska Fairbanks to help multiple communities respond to coastal erosion, flooding, permafrost thaw and other hazards attributed to climate change.
The four years of funding is part of the foundation's Navigating the New Arctic program.
The funding supports AC³TION, a project led by the Alaska Coastal Cooperative at UAF in collaboration with the rural coastal communities, Arizona State University, the University of Northern Iowa and the University of Texas El Paso.
"This award is a culmination of years of hard work and effort by many people at UAF and beyond, including our community and institution partners," Alaska Coastal Cooperative Director Chris Maio said. "It really is an amazing group of experts that we've brought together to contribute toward resilient coastal communities in the Arctic."
Among the project's tasks:
Identify community priorities for projecting coastal hazard risks.
Identify community needs to adapt infrastructure, including communication systems.
Integrate local knowledge with multi-level governance processes to allow for an effective response to a rapidly changing Arctic.
Deploy a series of ocean moorings, wave buoys and water-level gauges across western Alaska to provide critical data for the modeling and assessment of current and projected coastal hazards and impacts.
Document household level impacts of multifaceted change on health and wellbeing.
Increase knowledge exchange among communities and among scientists and community residents through various efforts.
Readership
18,830
Social Amplification
0
View full article analysis
Flooding that closed Alaska's Dalton Highway also caused widespread ground sinking
Published Oct 11, 2023 by Rod Boyce
The massive 2015 flooding of the Sagavanirktok River in northern Alaska had immediate impacts, including closure of the Dalton Highway for several days, but it also contributed to longer-term ground subsidence in the permafrost-rich region.
That's the finding by assistant professor Simon Zwieback at the University of Alaska Fairbanks Geophysical Institute in a study published Sept. 27 by the journal Permafrost and Periglacial Processes.
Zwieback is the paper's lead author. UAF scientists Mikhail Kanevskiy, Donald Walker, Vladimir Romanovsky and Franz Meyer are among the nine co-authors.
"What previously hadn't been known is that subsequent to the flood there were diffuse and variable changes to tundra and to this permafrost landscape," Zwieback said. "In particular, we observed that in areas that were flooded, there were several hotspots of subsidence with subsidence exceeding three inches over a few years. And we also observed many more areas with less pronounced but still measurable sub-segments.
"We also observed a green-up and a wettening of the landscape, which was also quite variable," he said. "All of this is important for understanding how these landscapes react to floods."
Readership
6,285,572
Social Amplification
6
View full article analysis
A History of Alaska's Indigenous People
Published Oct 11, 2023
Purchased from Russia in 1867 for $7.2 million, Alaska was quickly discovered to be a tremendous bounty of natural resources. However, the migration of Americans from the contiguous United States eventually put white settlers into conflict with Alaska natives. Similar to the era of westward expansion after the US Civil War (1861-65), the later settlement of Alaska resulted in tensions with tribes that already lived on the land. Today, between fifteen and twenty percent of Alaskan residents are Alaska Native, consisting of almost a score of distinct cultures. As the 49th US state, Alaska's rich history and massive size make it an important place for all Americans to learn about.
........
Alaska maintains the highest ratio of indigenous people as part of total state population, at between 15 and 20 percent. This is almost certainly influenced by the relatively low rate of immigration into Alaska by white settlers. There are five main groups of Alaska Native tribes: the Northwest Coast Indians, the Inupiaqs, the Yupiks, the Aleuts, and the Athabascans. Aside from the Athabascans, who lived in the vast interior of Alaska, most Alaska Natives lived near the coast and relied heavily on fishing. Due to their more hunting-dominant lifestyle, the Athabascans are more culturally similar to continental Native American tribes like the Navajo and Apache. Today, there are 228 federally-recognized Alaska Native tribes.
Readership
2,683,854
Social Amplification
118
View full article analysis
You are receiving this newsletter because someone in your organization wants to share company and industry news with you. If you don't find this newsletter relevant, you can unsubscribe from our newsletters