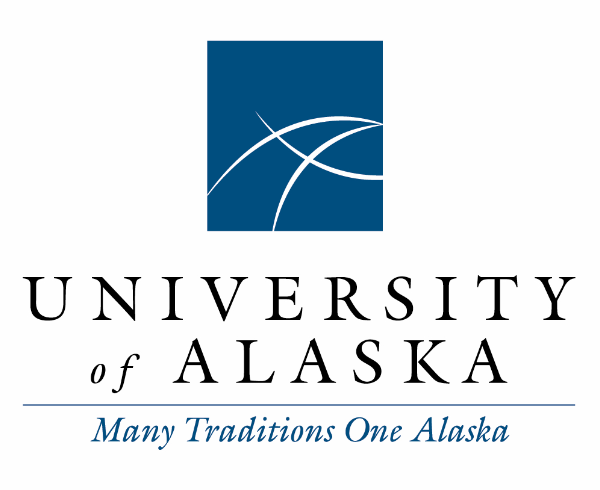 UA News for August 7, 2023
In today's news: a former UAA Native Studies professor is one of four survivors of Indian Boarding Schools interviewed in a story by the Washington Post about abuse and other hardships faced by the children in those facilities; UAF will receive federal funding through EPSCoR for securing electrical grids in the face of climate change; UAF, 4-H, USDA and others are all working to train new farmers for Alaska; the UA Museum of the North holds the 8th largest collection in the Western Hemisphere and is a very valuable resource for research scientists; as climate change melts the Mendenhall Glacier the City of Juneau is considering its tourism future; UAF students aboard the R/V Sikuliaq are studying the seafloor and ancient Bering Land Bridge by taking core samples of the sea bed; an Austrian pharmacology researcher came to Fairbanks to test why bog blueberries - beloved by Alaskans - are avoided in parts of Europe and Scandinavia; Prince William Sound College is offering free tuition and lodging for OEC programs geared toward jobs as natural resource technicians; the UAF volleyball team is looking forward to another building season and are setting sight on making the NCAA tournament; a UAF entomologist is looking for signs of an endangered bee species in Alaska; and Sealaska Heritage Institute is launching a program in collaboration with UAS to support Indigenous teachers for Alaska schools.
Email mmusick@alaska.edu to suggest people to add to this daily news summary.
'12 years of hell': Indian boarding school survivors share their stories
Published Aug 7, 2023 by Dana Hedgpeth
LaBelle, a Navy veteran and father of four who worked in the oil and gas industry and for state government, became a professor of Native studies at the University of Alaska Anchorage. He now serves as president of the Healing Coalition, which is pushing Congress to create a commission to investigate the way the schools operated, examine church and government records of the schools and identify where children were buried.
He will always live with what he endured at boarding school, he said. He watched as a 12-year-old friend was punched so hard by a matron for "mouthing off" that he was left unconscious and had to be taken to a hospital.
"When he came back, his mouth and jaw were wired shut," LaBelle remembered, "and he had to eat and drink through a straw." The matron was never reprimanded. "It was a reminder," LaBelle said, "what they could get away with."
Readership
53,694,530
Social Amplification
0
View full article analysis
NSF Grants 11 EPSCoR Awards for Climate Change Research
Published Aug 7, 2023
The U.S. National Science Foundation has invested $56 million in 11 projects, spanning a total of 21 institutions in 19 jurisdictions, through NSF's Established Program to Stimulate Competitive Research (EPSCoR). This investment is a component of NSF's ongoing effort to build research and development capacity and education in states that demonstrate a commitment to research but have not received the levels of investment seen in other parts of the country.


STORM: Data-Driven Approaches for Secure Electric Grids in Communities Disproportionately Impacted by Climate Change, University of Maine, South Dakota State University, University of Puerto Rico at Mayagüez and University of Alaska Fairbanks - This project will engage underserved communities in local climate change solutions and knowledge translation for microgrid design, increase situational awareness of electric grids during extreme weather events, and study the community-engaged, data-driven operation of power grids. This project includes partnerships across Maine, South Dakota, Puerto Rico, and Alaska.
Readership
376,617
Social Amplification
0
View full article analysis
| | |
| --- | --- |
| Fairbanks Daily News-Miner | |
Local program builds on partnerships to train new farmers
Published Aug 7, 2023 by Jack Barnwell
A Thursday visit to Fairbanks by Chavonda Jacobs-Young, U.S. Department of Agriculture undersecretary for research, education and economics, to see agriculture projects prompted both the announcement of a grant and facilitated a discussion by different groups on their projects.
The University of Alaska Fairbanks' agricultural programs served as the primary backdrop for the undersecretary's visit, including partnerships formed between the university, local growers and the Fairbanks Soil and Water Conservation District.
Katherine DiCristina, general manager of the UAF Georgeson Botanical Garden, provided a brief insight into the university's farmer growing garden on West Tanana Drive. "It is a true collaborative made up of the Office of Sustainability Nanook Grown program, which onboards university students to learn to grow with food," DiCristina said.
The program also partners with the Vegetable Varieties Trials program to determine which produce grows best in the Interior.
"They have a ton of produce that is the result of their research and it comes to our collaborative and it gets redistributed into the food distribution centers in Fairbanks," DiCristina said.
The harvest collaborative, now in its fourth year, has donated more than 5,000 pounds of produce a year.
Readership
103,241
Social Amplification
2
View full article analysis
| | |
| --- | --- |
| Fairbanks Daily News-Miner | |
The global impact of the University of Alaska Museum's mammal collection
Published Aug 6, 2023 by Link Olson
The 13th International Mammalogical Congress (IMC-13), a joint effort of the American Society of Mammalogists and the International Federation of Mammalogists, attracted more than 750 in-person attendees from over 55 countries in the largest such gathering ever held in North America (an additional 150 joined remotely). Topics ranged broadly but interconnectedly, reflecting the increasingly holistic lens through which biologists and ecologists of all stripes study the diversity of life on Earth. Mammals — and mammalogists — were definitely having their day. Seven, in fact.
One prominent thread weaving together many of the themes covered at IMC-13 was the rapidly growing utility of museum specimens in addressing an astonishing array of questions. Voucher specimens — so called because they "vouch" for the occurrence of a particular species at a particular place at a particular point in time — have long served as the material foundation for such disciplines as taxonomy (the science of describing and classifying organisms), phylogeny (the reconstruction of evolutionary relationships among organisms), comparative biology (the study of similarities among unrelated organisms as they relate to behavior, ecology, or life history), and biogeography (elucidating the geological phenomena underlying the geographic distribution of different organisms), but ever-evolving lines of inquiry along with dizzying methodological and computational advances are producing one new Rosetta Stone after another. Information no one — including many in the museum world — knew was contained in voucher specimens is being unlocked, read, and interpreted at breakneck speed, in lockstep with a growing sense of urgency surrounding the seismic global impacts wrought by one mammal species in particular. And as was showcased at IMC-13, many of the mammal specimens yielding this informational bonanza reside right here in Fairbanks.
In terms of its size, the University of Alaska Museum's mammal collection ranks eighth in the Western Hemisphere and includes the largest research collection of marine mammal specimens anywhere in the world (the next-largest — with half as many specimens — is at the Smithsonian). Although nearly all of its >140,000 cataloged specimens are kept out of public view for the purposes of preservation, organizational efficiency, and accessibility by staff and scientists, and despite Fairbanks being about as far off the beaten path as a major research museum could be, all of UAM's collections (not just its mammals) are nonetheless readily 'discoverable' thanks to a searchable online database linked to similar databases around the world.

Readership
103,241
Social Amplification
0
View full article analysis
Alaska's capital built a beautiful tourist center in sight of its epic glacier. Then the glacier began to rapidly shrink
Published Aug 6, 2023
But climate change is melting the Mendenhall Glacier. It is receding so quickly that by 2050, it might no longer be visible from the visitor center it once loomed outside.
The glacier pours from rocky terrain between mountains into a lake dotted by stray icebergs. Its face retreated eight football fields between 2007 and 2021, according to estimates from University of Alaska Southeast researchers. Trail markers memorialize the glacier's backward march, showing where the ice once stood. Thickets of vegetation have grown in its wake.
While massive chunks have broken off, most ice loss has come from the thinning due to warming temperatures, said Eran Hood, a University of Alaska Southeast professor of environmental science. The Mendenhall has now largely receded from the lake that bears its name.
Readership
19,036,448
Social Amplification
0
View full article analysis
UAF students take a deeper look at the Bering Land Bridge
Published Aug 6, 2023
The University of Alaska Fairbanks (UAF) is heading to the Bering Sea.
A research team, consisting of several UAF geoscience students and professors, will reveal what the environment was like when animals and people were crossing the Bering Land Bridge that existed thousands of years ago. They will spend their time on the research vessel, Sikuliaq, for the remainder of the month.
Sarah Fowell, UAF professor of geology, explains "We are the first expedition that's going to be collecting cores from the Bering Sea shelf. For the purpose coring all the way through the marine section from about 11,000 years and into sediment that was deposited on the Bering Land Bridge when it was above sea level during the last Ice Age,"
The sediment from the cores will allow the researchers to understand what the climate was like and give clues to when the land bridge flooded. Beth Caissie, a physical scientist at the Geology, Minerals, Energy, and Geophysics Science Center will be studying other elements of the land bridge.
Readership
202,764
Social Amplification
0
View full article analysis
Alaska's wild blueberries are good for you. Right?
Published Aug 5, 2023 by Ned Rozell
Our beloved Alaska blueberry seems to have a bad reputation in parts of Europe and Scandinavia. There, people have called it the "mad berry," "intoxicating berry" and "vomit berry."
Zuzana Vaneková, a pharmacology researcher at the University of Vienna in Austria, recently visited Alaska to gather blueberries in order to help solve a mystery regarding the bog blueberry (Vaccinium uliginosum).
Vaneková recently got funded on a study to analyze the berries for possible toxicity. She flew to Alaska to get samples "from a country where people never heard such tales. I wanted to know why it is such a prevalent story in Europe."
While in Fairbanks, Vaneková visited UAF's Rasmuson Library and pored through a collection of Arctic books. She found one on shamanism in Russia in which the writer described Native peoples making moonshine from fermented bog blueberries.
"I think that might be the source (of the bog-blueberry folklore)," she said.
As for the health benefits of Alaska berries, Holloway performed studies and found bog blueberries had more antioxidants than cultivated berries from the Lower 48.
Vaneková knew of those studies but had to come over and pluck some Alaska berries for herself. She said every Alaskan to whom she explained her quest was a bit incredulous at the claim that blueberries might be anything but wonderful.
Readership
739,989
Social Amplification
119
View full article analysis
Prince William Sound College offers free tuition, housing for select programs
Published Aug 5, 2023 by Elin Johnson
Prince William Sound College (PWSC) is offering free tuition and housing for students in the Natural Resource Technician and Marine Natural Resource Technician Occupational Endorsement Certificate programs. And there's still time for interested learners to apply.
Dr. Amanda Glazier, professor of environmental science and biology at PWSC in Valdez, has been leading and developing the programs. She explained that the two Occupational Endorsement Certificate (OEC) programs were developed in response to needs and requests from the regional workforce and labor markets, including a need for summer technicians.
The natural resources program is offered over the fall semester and the marine natural resource program is offered only in the spring. Registration for the marine natural resource program has not yet opened. Both programs are completed in one semester.
Glazier said the timing of these programs is structured so that students can apply for natural resources management jobs at the end of their fall semester when the job postings for the summer positions start to open, and students enrolled in the marine natural resource program in the spring could be able to visit and interact with spring kelp and oyster farm harvests.
Graduates of these programs could take their skills to jobs with agencies like the Bureau of Land Management, U.S. Forest Service, National Park Service, and regional Alaska Native corporations and organizations.
Readership
5,344
Social Amplification
0
View full article analysis
| | |
| --- | --- |
| Fairbanks Daily News-Miner | |
UAF volleyball aims to lead the charge
Published Aug 5, 2023 by Caleb Jones
University of Alaska Fairbanks volleyball coach Brian Scott had his work cut out for him when he inherited the program in 2015.
At the time, the Nanooks struggled. The team had not finished with a winning record since 2008.
In his fourth season with the program Scott ended that losing stretch. He coached his squad to a 14-13 record in 2018.
In 2021 Scott and his Nanooks posted a historic 18-12 record. The 18 wins tied the 1996 squad for second-highest in program history; the highest wins achieved was 21 in 1995.
The Nanooks' momentum under Scott didn't stop there. Last season the Nanooks once again finished with a record of 18-12.
The turnaround was a long time coming, Scott credited the work of his first squad at UAF for helping lay the groundwork for the program's success today.
"The credit goes back to the first group I had," Scott said. "They could have shut down the ideas, culture and process that we were trying to create in that first year and not bought in. They didn't, they embraced it."
Ever since the first group bought into Scott's vision for the program, the other teams continued to do so as the years went on.
With the upcoming season just weeks away, Scott shared his excitement about getting started. "I think we're all excited. We are anxious to get in the gym, and we are anxious to get started. I can't wait to see how we are going to piece this all together."
The Nanooks kick off their season in the Hawai'i — Alaska Challenge, one of two tournaments being held at UAF this year. Their first two games take place on August 24 against the University of Hawaii at Hilo and Chaminade University.
Readership
103,241
Social Amplification
0
View full article analysis
A potentially endangered bee species may be hiding in plain sight in the upper Lynn Canal
Published Aug 4, 2023 by KHNS - Haines
A special denizen of the upper Lynn Canal might be hiding in plain sight, undocumented by science. Derek Sikes, a professor of entomology in Fairbanks, wants to know if the western bumblebees are in Haines.
Sikes is looking for a bee with one feature. The western bumblebee has that fuzzy bumblebee look. It has some yellow on its thorax, but its abdomen is all black, except for a splash of white at its very end.
"It has this very distinctive white butt," he said.
Western bumblebees were once common throughout Western North America. As global warming progresses, Sikes says the bees are disappearing from the southern part of their range. But so far, biologists are not seeing them move north to follow their preferred temperatures. This means their range is shrinking.
Sikes says if current trends continue, they could go extinct by the end of the century. The US Fish and Wildlife Service is considering listing the species as endangered.
To determine if these bees occur in Alaska, biologists are modeling their current habitat.
Readership
162,486
Social Amplification
16
View full article analysis
Alaska Native nonprofit launches program to support Alaska Native teachers - Alaska Beacon
Published Aug 4, 2023 by Claire Stremple
The state of Alaska has acknowledged that its teacher shortage is an emergency issue and has been working with contractors to address teacher recruitment and retention for years. Sealaska Heritage Institute's program is taking aim at a solution that will specifically empower Alaska Native educators.
Rosita Worl, SHI's president, said that the institute wants to support them through community and professional resources.
"Our Alaska Native teachers are doing groundbreaking work in teaching Indigenous students through a cultural world view, but that work can be lonely," she said in a news release.
The educators who participate in the program will take a course through the University of Alaska Southeast, taught by education professor Angela Lunda. They will document their experiences over the course of the nine-month program.
Sealaska Heritage Institute plans to write a research paper based on their observations. The cohort will also present its findings at the Indigenous Education Research Conference at the University of New Mexico in April of next year.
Just under 30 educators have applied for the program. Frommherz said Sealaska Heritage Institute is planning to select 10, but there may be room for more.
Readership
58,314
Social Amplification
0
View full article analysis
You are receiving this newsletter because someone in your organization wants to share company and industry news with you. If you don't find this newsletter relevant, you can unsubscribe from our newsletters