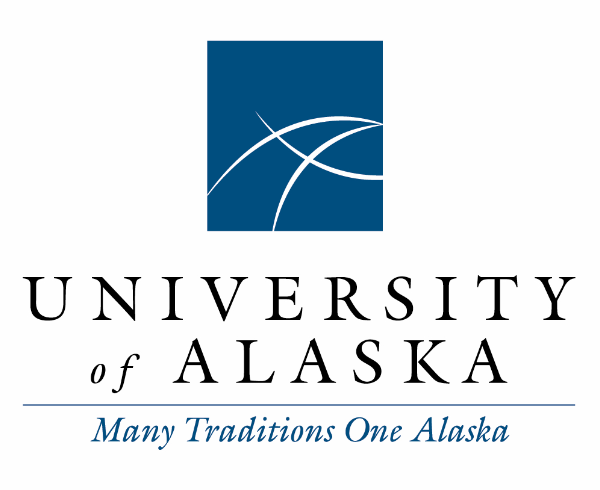 UA News for July 17, 2023
In today's news: varying water temperatures and other climate changes affect different species of fish at different times, making it difficult to predict impacts; the white stuff that comes from salmon when cooking is just a harmless protein explains a former UA professor of seafood science; 56 Alaska athletes - including current and former UA athletes - penned a letter in support of trans kids in sports; the OneTree program is creating a Tempestry Tapestry - a woven representation of climate data - to help educate the public on climate changes; Ned Rozell pays tribute to Craig George and reprints a story on the UAF doctoral graduate and revered whale researcher; congressional visitors to Denali Park got an up close view of the impact of thawing permafrost - UA researchers have identified around 150 locations where thaw-related damage is occurring in Denali National Park; a UAS professor builds whimsical fairy gardens each summer outside her Juneau home; and the Alaska Volcano Observatory continues to monitor Mt. Shishaldin eruption events.
Email mmusick@alaska.edu to suggest people to add to this daily news summary.
What climate change and extreme temperatures could mean for Bristol Bay salmon
Published Jul 16, 2023 by https://www.kdlg.org/people/jack-darrell
This summer is a colder, rainier, and buggier season in Bristol Bay, and across Alaska. Meanwhile, last week the world faced four straight days of the hottest temperatures on record, marking Earth's extreme warming.
The biggest challenge of climate change for Bristol Bay salmon isn't necessarily warming temperatures right now. It is the variability, said Bill Templin, Chief Salmon Fisheries Scientist for Alaska Department of Fish and Game.
Of course, there is no open-shut case. Templin referenced recent research from the University of Alaska which shows that different species of salmon are associated with different temperatures and locations at sea. This may provide part of the reason why some salmon species are booming while others, like chinook, are under threat. As sockeye are pushed to the top of that climate bubble, other species that respond less favorably to warmer sea surface temperatures begin to tip over the edge.
But what is that tipping point for Bristol Bay sockeye?
Templin believes we have to go back to the lakes to understand what a tipping point may look like.
"Tipping points have been seen in other systems, maybe not the way that we often think of them. But kind of a point where - not a point of no return, so to speak - but where systems flip into a new mode."
Readership
16,485
Social Amplification
0
View full article analysis
Um, what's that white stuff coming out of my salmon?
Published Jul 16, 2023 by Nathaniel Erickson
First things first: This white stuff is a form of protein, and it actually has a name: albumin. This particular protein as described by the Oxford Dictionaryis water soluble and coagulable with heat, which explains why it changes shape during the cooking process.
Like Dr Donald Kramer, former professor of seafood science at the University of Alaska, explains Cook's Illustrated's Kitchen SmartsWhen fish is cooked, the albumin denatures (in other words, the molecular bonds in the protein are broken, giving it a looser structure) and is pushed from inside the fish onto its surface.
Readership
167,152
Social Amplification
0
View full article analysis
OPINION: We're 56 Alaska athletes of all ages and skill levels. We support trans kids in sports.
Published Jul 16, 2023 by Fifty-six Alaska athletes
We are athletes from Alaska, and we support transgender children playing sports on teams that align with their gender identity. Our backgrounds are diverse, ranging from K-12 to NCAA Division 1-level competitive sports and beyond. We believe all children deserve the same opportunities to play, lose, win and learn.
It can be hard to understand what it means to be transgender, especially if you've never met a transgender person. But we can all agree that transgender kids should be treated with dignity and respect, just like everyone else. Trans kids are kids, just like your kids and like the kid you used to be. Trans kids like all the same things those kids like. They like to learn, dance, play, sing and compete in sports.
In 2021, the Alaska Legislature proposed a statewide anti-trans sports ban that was stopped after overwhelming public testimony, and a similar ban by the Alaska School Activities Association was tabled after public testimony earlier this year. But now the Alaska Board of Education has proposed a similar regulation change that would violate every student's privacy and prohibit trans children from playing sports on teams that match their gender identity. We want to encourage the Board of Education to consider how that change would hurt trans children and all of Alaska's young people.
Readership
739,989
Social Amplification
0
View full article analysis
| | |
| --- | --- |
| Fairbanks Daily News-Miner | |
OneTree Alaska Tempestry Tapestry weaves science into art
Published Jul 16, 2023 by Julie Stricker
A group of women gathered in the OneTree Alaska classroom on the University of Alaska Fairbanks campus last week to begin a project to weave 50 years of climate data into art, one day, one row at a time.
The Tempestry Tapestry Project is an offshoot of the Tempestry Project (tempestryproject.com), a global collaboration of fiber artists who encode climate data into knitted, crocheted or woven items as a way to spread environmental education and climate activism. That project dovetails with OneTree's mission to engage learners of all ages in boreal forest education, citizen science and forest product development.
"We are centrally concerned with phenology, seasonality and climate change," said Jan Dawe, OneTree's director. Phenology is the study of cyclic and seasonal natural phenomena, especially in relation to climate and plant and animal life. OneTree Alaska is part of the UAF Institute of Agricultural, Natural Resources and Extension.
"Our Tempestry Tapestry Project provides a wonderful way to combine the birch sap data we collect every spring with Rick Thoman's green-up index and Susan Harry's pollen data," Dawe said.
OneTree Alaska's Tempestry Tapestry Project is based on the data collected from 50 years of tracking green-up in Interior Alaska, beginning in 1974. The project maps green-up, the flow of birch sap and pollen over a 92-day period between March 1 and May 31, with the exception of 1975, Dawe said. Meteorologist Ted Fathauer and Thoman created the algorithm based on degree days to predict green-up. And while science is the backbone of Tempestry, Brooks said the OneTree weavers aren't bound to faithfully reflect the daily stripes in their work for this particular project. She is already planning to weave the stripes according to the actual temperatures.
Readership
103,241
Social Amplification
20
View full article analysis
Craig George's remarkable northern legacy
Published Jul 16, 2023 by Ned Rozell
I was sad to learn recently that Craig George was missing and presumed dead when a raft he was floating upon hit a logjam in the Chulitna River on July 5. The Chulitna flows south from Broad Pass in the Alaska Range. George had run that river many times.
George, 70 at the time of the accident, was an icon of northern science, having lived much of his life in Barrow, now Utqiaġvik, the northernmost community in the United States. The retired biologist with the North Slope Borough was a world expert on bowhead whales who had the respect of scientists worldwide and the residents in his adopted town.
Readership
739,989
Social Amplification
141
View full article analysis
As the climate warms, the face of Denali National Park changes
Published Jul 16, 2023 by Iris Samuels
The melting permafrost, which once held together the soft ground into which the road had been chiseled, is set to continue. Landslides in other parts of the park — away from the road — pop up occasionally, indicating the ongoing impacts of higher temperatures and disappearing permafrost.
In a study published last year, researchers from the International Arctic Research Center at the University of Alaska Fairbanks found that climate change is likely to lead to a higher landslide risk along the Denali Park Road in the coming years, and park staff are already tracking around 150 sites where damage is occurring. None are as serious as Pretty Rocks — yet.
Readership
739,989
Social Amplification
125
View full article analysis
A fairy forest pops up in downtown Juneau every year – but we can't tell you when
Published Jul 15, 2023 by Yvonne Krumrey, KTOO
If they were lucky, Juneau residents wandering the Behrends neighborhood may have stumbled upon something magic last week. Every year, a fairy forest pops up ever so briefly along Evergreen Avenue.
These designs are all the handiwork of Sarah Neicko, a University of Alaska Southeast professor of behavioral health. She was inspired to make a fairy forest when she bought her house 5 years ago.
The forest has been taken down for the year, but Niecko says to stay tuned to see when it pops up again next summer. She doesn't like to advertise it, though.
"I think there's something special about 'When is the fairy forest going to happen?'" Niecko said. "It kind of adds to the mystique."
One hint? It'll be a sunny week when she sets it all up again.
Readership
162,486
Social Amplification
0
View full article analysis
At least two explosions have occurred at Mt. Shishaldin, and the volcano continues to be on watch status
Published Jul 15, 2023
Mt. Shishaldin's explosive eruption continued Saturday, and a continuous ash plume extended over 80 miles to the SSE from the volcano with an altitude of about 16,000 ft above sea level.
Seismicity remained elevated for over 6 hours and frequent explosion signals were being detected at regional infrasound (pressure sensor) networks.
Some explosions sent ash plumes as high as 20,000 ft above sea level.
Due to the duration of the current activity and the extent of the distributing ash cloud the Aviation Color Code was raised to RED and the Volcano Alert Level was raised to WARNING.
The recent magnitude 7.3 earthquake located 55 mi (89 km) SW of Sand Point is not related to volcanic activity.
On Sunday, Mt. Shishaldin's explosive eruptive activity declined.
Readership
52,655
Social Amplification
0
View full article analysis
You are receiving this newsletter because someone in your organization wants to share company and industry news with you. If you don't find this newsletter relevant, you can unsubscribe from our newsletters