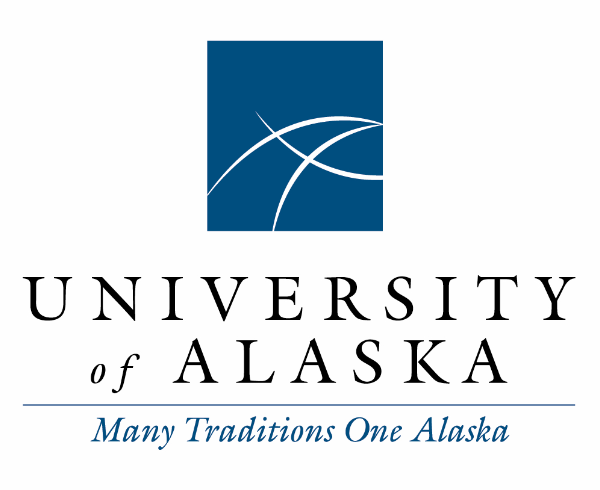 UA News for January 30, 2022
In today's news: UAF researcher Gunther Kletetschka is part of a research expedition testing core samples from the Aegean Sea to study ancient volcanic activity; a new study claims that it is now cheaper to operate solar or wind plants than coal-powered power plants; UAF researchers are helping Inuit communities to preserve their traditional ice cellars using thermosyphons installed around the perimeter of the cellars; Nanooks hockey rally to beat UAA in overtime - a second night in a row - to claim the Governor's Cup 6-0 for the series; UAF education alumna Rachel Blackwell has been named principal at Arctic Light Elementary; the UAF women's basketball team lost to the Red Leafs; for only the third time ever UAF men's basketball beat UAA - they also honored Brad Oleson retiring his No. 24 jersey; the University Lands Office announced a plan to designate portions of its land holdings for carbon credits; and a UAF graduate student found microplastics in spotted seal stomachs harvested in 2012 and 2020.
Email mmusick@alaska.edu to suggest people to add to this daily news summary.
| | |
| --- | --- |
| Fairbanks Daily News-Miner | |
UAF researcher participating in historical Greek volcanic study
Published Jan 30, 2023 by Nick Logan/IODP JRSO
University of Alaska Fairbanks research professor Gunther Kletetschka has spent the last few months researching drill samples aboard the JOIDES Resolution, an international scientific research vessel.
JOIDES is an acronym for the Joint Oceanographic Institutions for Deep Earth Sampling. The samples are from ocean floor cylinders drilled around an ancient volcanic eruption site in the waters around Santorini, Greece. The eruption occurred in the Late Bronze Age and might have led to Minoan civilization's decline on Crete.
Kletetschka conducts research on planetary geophysics and gravity/magnetic anomalies, among other topics, at UAF's Geophysical Institute.
"Whenever we have a volcanic eruption, each of the rods we pull up has an invisible magnetic field," Kletetschka said. "I have an instrument that I can poll this field to see when the field was formed and how strong it was at the time the rock was formed."
The JOIDES Resolution's science team will be in the Aegean Sea through Feb. 11 as part of the International Ocean Discovery Program (IODP) Hellenic Arc Volcanic Field Expedition 398.
Readership
89,353
Social Amplification
1
View full article analysis
Alaska whaling communities pilot a project to keep traditional ice cellars frozen
Published Jan 30, 2023 by Emily Schwing
For centuries, people in communities along the shores of the Chukchi and Beaufort seas have stored foods such as whale meat and blubber, or muktuk, in siġḷuat — ice cellars dug into the perennially frozen ground.
But in recent years, the icy walls of these underground food storage lockers have started to deteriorate due to a warming climate. Ice cellars throughout Alaska's North Slope region are filling with meltwater, and some have collapsed. At least 1,000 people, out of a population of about 11,000, were considered food insecure in the North Slope Borough in 2020. Stabilizing ice cellars, according to ICAS staff, could help alleviate food insecurity concerns and maintain centuries of traditional and cultural practice. Now, they aim to use a simple and reliable technology to do just that.
Thermosyphons have been used for decades to protect critical infrastructure in Alaska, including communications towers, buildings and the state's famed Trans-Alaska pipeline system — anything that could collapse should the permafrost beneath it melt. The state's Department of Transportation and Public Facilities has installed thermosyphons on roadways north of the Alaska range. That positive track record was important to ICAS. "When we think something will probably work, that goes a long way with the elders and everyone," Nelson said. "It's a whole heck of a lot more assuring than an engineer's report." Both Nelson and Lemen said they have high expectations for the project, in part because of its simplicity. "Protecting our way of life is what it boils down to," said Leavitt, who is a member of a large whaling family and has worked on a food sovereignty initiative for the Inuit Circumpolar Council-Alaska.
ICAS has asked families with a siġḷuaq to apply to participate in the project. Four thermosyphons will be installed around the perimeter of approved applicants' ice cellars this spring, and a team of scientists from the University of Alaska Fairbanks will use a series of sensors to monitor how well they work over the coming year. "It's very tied to our culture, when you're living in a coastal community, to have an ice cellar. If you're a whaling captain especially, that's very important," said Leavitt. "It goes along with our sovereignty as well: We can take care of ourselves, we can store our foods, we are able to continue our cultural traditions to sustain us."
Readership
174,913
Social Amplification
0
View full article analysis
| | |
| --- | --- |
| Fairbanks Daily News-Miner | |
Nanooks again rally in OT to sweep Governor's Cup
Published Jan 29, 2023 by Bob Eley For the Daily News-Miner
For the second straight night the Nanooks trailed the University of Alaska Anchorage Seawolves by two goals in the third period and for the second straight night they rallied to claim a 4-3 overtime victory.
The win enabled the Nanooks to claim the Alaska Airlines Governor's Cup with a perfect 6-0 record against the Seawolves and set the stage for a wild postgame celebration in front of more than 3,400 fans at the Carlson Center.
"In all due respect it was a game Anchorage probably should have won, but our guys found a way to pull it out and we were able to celebrate winning another Governor's Cup," Nanooks coach Erik Largen said.
Readership
76,422
Social Amplification
0
View full article analysis
| | |
| --- | --- |
| Fairbanks Daily News-Miner | |
Rachel Blackwell named principal at Arctic Light Elementary
Published Jan 29, 2023 by Courtesy Rachel Blackwell
Rachel Blackwell has been named principal of Arctic Light Elementary School starting the 2023-24 school year.
Blackwell has worked in the Fairbanks school district for the past nine years, a district news release stated. She previously taught kindergarten, fourth, fifth and sixth grade at Joy and Ladd elementaries. She then moved to Tanana Middle School as the assistant principal in 2020. Blackwell is a graduate of the University of Alaska Fairbanks and the University of Alaska Anchorage with degrees in theater, business and education. Blackwell also taught preschool at the Child Development Center on Fort Wainwright and worked at the Boys and Girls Club before becoming a school district teacher.
"Ms. Blackwell has a wealth of experience to draw from in this new position," Karen Melin, chief school administrator of the Fairbanks North Star Borough School District, said in a releasing announcing the position.
Readership
76,422
Social Amplification
0
View full article analysis
| | |
| --- | --- |
| Fairbanks Daily News-Miner | |
Red Leafs race past UAF women in third quarter
Published Jan 29, 2023 by Miles Jordan
Some intangible is haunting the University of Alaska Fairbanks women's basketball team. While they've taken halftime leads in several games this season — and have even held some of them into the fourth quarter — few of those games have ended up in the win column.
Such was the case Saturday as the Nanooks, who held a one-point lead over Simon Fraser at the half, were outscored 27-10 in the third quarter en route to an 80-74 loss at Alaska Airlines Gymnasium.
After responding to the 11 a.m. tipoff by going on a 7-0 run early in the first quarter, the Nanooks (4-14 overall, 1-10 GNAC) racked up a nine-point lead.
Readership
76,422
Social Amplification
0
View full article analysis
| | |
| --- | --- |
| Fairbanks Daily News-Miner | |
UAF slams Seawolves as Nanooks honor Brad Oleson
Published Jan 29, 2023 by Miles Jordan
For the third time ever — and second time in the last three outings — the University of Alaska Fairbanks men's basketball team came out on top in a battle with the University of Alaska Anchorage.
The highlight of Saturday afternoon at Alaska Airlines Gymnasium could have been when the Nanooks retired the No. 24 jersey of Brad Oleson — the North Pole native whose accolades include being the program's top scorer with 1,883 points in three seasons.
Leading UAF to three straight NCAA Division II tournaments from 2003-2005, Oleson — now a Fairbanks resident — accepted the honor at halftime next to his wife and children.
Instead, current Nanooks Bryan Nguyen scored 22 points, supported by Tyler Mrus with 18 and Abdullahi Mohamed with 14, as the Nanooks topped UAA 89-79.
While the Seawolves still hold a 23-3 edge in the rivalry dating back to 2009, UAF has now won two of the last three meetings, including last year's GNAC Tournament semifinal that was part of the Nanooks' run to the NCAA Division II West Regional final.
Readership
76,422
Social Amplification
49
View full article analysis
UA plans to use land as carbon credits
Published Jan 28, 2023 by Chilkat Valley
The University of Alaska unveiled a proposal last month to designate most of its Chilkat Valley land as part of a new statewide carbon credit program.
That means about 7,600 acres of forest owned by the university could be left unlogged and sold as credits to companies trying to offset their carbon footprints. Trees suck carbon out of the atmosphere and store it; carbon credits, which were first created about two decades ago as a way to mitigate climate change, generate revenue for landowners who leave trees in the ground.
The land in the university's proposal includes 4,000 acres at the base of the Chilkat Mountains, between the Takhini and Kicking Horse rivers, and 2,200 acres in the Porcupine area, south of the bridge at 26 Mile Haines Highway, according to a map released by the university in late December.
Also included in the proposal is all of the university's land in Mud Bay – totaling more than 500 acres – as well as 180 acres at the bottom of Mt. Ripinsky and 150 acres just north of Wells Bridge.
About 5,400 acres of university-owned land in the Haines area would not be included in the program and might be designated for small-scale timber projects, university spokesperson Kirsten Henning said. Among the parcels not to be set aside are tracts of forest on the south bank of the Klehini River west of the 26 Mile bridge and on Four Winds mountain.
The Chilkat Valley makes up a third of the acreage proposed for the university's carbon credit program statewide. Land near Fairbanks, Talkeetna, Petersburg, Ketchikan and on the Kenai Peninsula also could be part of the program, according to a public notice published by the university last month.
Readership
3,840
Social Amplification
0
View full article analysis
Student project tracking microplastics found in Bering Strait-area spotted seals
Published Jan 27, 2023
Microplastics pollution has infiltrated regions all around the world, from heavily developed and urbanized areas to remote sites that include the Greenland Sea, the high altitudes in the Alps and the waters and snows of Antarctica.
Now add to that list the bodies of Bering Strait spotted seals.
Microplastics are tiny bits of plastic, generally no bigger than a sesame seed.They are carried on ocean currents, in freshwater bodies and moved around the atmosphere through winds. They are known to harmful to fish and birds that mistake them for small bits of food.
A University of Alaska Fairbanks graduate student has found them in the stomachs of spotted seals harvested in the Bering Strait region. Of 29 stomachs that Alexandria Sletten examined, all but one held tiny bits of plastic. In all, there were 162 pieces recovered, 161 of which were fiber bits and one that was a clear fragment.
Sletten presented her results at a poster session at this week's Alaska Marine Science Symposium held in Anchorage.
The stomachs she used for sampling were from seals harvested in 2012 and 2020 by residents of Shishmaref, an Inupiat village on the Chukchi Sea coast, and Gambell, a Siberian Yup'ik village on St. Lawrence Island in the northern Bering Sea. They were made available for her research through the Alaska Department of Fish and Game's Ice Seal Biological Monitoring project, through which seal hunters donate specimens that are stored and made available to researchers.
Readership
262,508
Social Amplification
0
View full article analysis
You are receiving this newsletter because someone in your organization wants to share company and industry news with you. If you don't find this newsletter relevant, you can unsubscribe from our newsletters