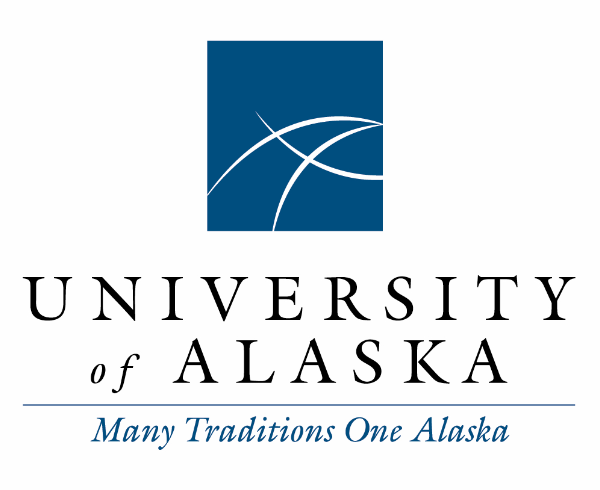 UA News for June 28, 2023
In today's news: Friday will mark the final broadcast of "Alaska Weather" after 47 years - from then on it will only be available via YouTube; climate change is contributing to increased wildfire activity in a significant way; a class of middle school students from Montana earned a trip to UAF to present their research at the GLOBE Student Science Research Symposium; long-lasting heat waves are contributing to changes in the jet stream; a study of gut flora in birds suggests an evolutionary relationship -- related species have similar gut microbe communities; UAA announced the naming of the on-campus sport complex the Avis Alaska Sports Complex as Avis makes a long-term investment in Seawolf Athletics; beyond visual line of sight drone operation provides new tools for Alaska emergency response; in honor of National Alaska Day the National Institute of Food and Agriculture highlighted the research conducted by UA's Agricultural and Forestry Experiment Station going back to 1898; and a cool spring and late snow melt has resulted in a late start to wildfire season in Alaska, with this year marking the fewest burned acres since at least the 1960's during the same time period.
Email mmusick@alaska.edu to suggest people to add to this daily news summary.
Alaska's only National Weather Service television program is ending, sparking anxiety among those without internet access
Published Jun 29, 2023 by Camilo Morgan
"Alaska Weather" has been a must-visit on television for 47 years in a state where extreme weather conditions are a daily occurrence. But the daily show, the only weather program produced by the National Weather Service, will air for the last time on Friday as business reasons cut distribution to public television stations in Juneau and Fairbanks.
From then on it will only be available on YouTube. That has sparked fears that some of the state's most vulnerable residents — those in far-flung Indigenous communities where internet service is unreliable, or who are elderly and uncomfortable getting information over a phone or computer — are on the move on the wrong side of Alaska's vast digital web will share.
Rick Thoman, a climate specialist at the University of Alaska Fairbanks International Arctic Research Center, called the end of the on-air broadcast a shame.
"Unless you have a good internet connection, it's difficult to get weather information in western and northern Alaska," he said.
Readership
92,776
Social Amplification
0
View full article analysis
| | |
| --- | --- |
| National Catholic Reporter | |
Wildfires have always occurred, but experts say warming climate is increasing severity
Published Jun 29, 2023
Pope Francis cautioned in his encyclical Laudato Si' that "a very solid scientific consensus indicates that we are presently witnessing a disturbing warming of the climactic system. … If present trends continue, this century may well witness extraordinary climate change and an unprecedented destruction of ecosystems, with serious consequences for all of us."
Glenn Juday agrees with the pontiff. The professor emeritus of forest ecology at the University of Alaska Fairbanks served as lead scientist trainer for the Catholic Climate Covenant formed in 2006 by the U.S. Conference of Catholic Bishops.
Since 1988, Juday has been a scientist in the Long Term Ecological Research Network — sponsored by the National Science Foundation — for the Bonanza Creek, Alaska, area, one of 28 such international sites. This ongoing study provides ecosystem data about conditions — and changes — over an extended period of time in the North American Boreal Forest, the largest intact forest left on earth, stretching across Canada.
"Fires that have been occurring and smoking up much of the continent of North America recently have been an explosion, almost unprecedented in our historical experience, of fires in the Boreal Forest," Juday told OSV News.
"I actually began a program of focused research on climate change in variability in the late 1970s," he said. The challenge was to define, "as scientists, a set of conditions that would convincingly demonstrate that the earth's climate system and heat balance was higher than it used to be." This "first detection" was accomplished in the 1980s.
"Does it matter to ecosystems in a way that's significant? The answer is yes," Juday emphasized.
"Various scientists — applying the scientific method correctly — and reporting the results in peer reviewed literature so it's open to scrutiny, and building open and accessible databases, have looked at these questions," explained Juday. "And our answer is, yes, the warming climate has increased the severity, the frequency and the extent of fire in North American forest ecosystems, and it's having ecosystem-level effects. It's not the end of the world; the forest is not destroyed when it's burned. But it's changing. Our world is changing."

Readership
601,401
Social Amplification
4
View full article analysis
Ronan Middle School students earn Alaskan trip
Published Jun 29, 2023 by BERL TISKUS
Bill Becker's fourth period class at Ronan Middle School is called Advanced Academic Elective, a new class offered for the 2022-23 school year. The target is 7th and 8th graders, and Becker's theme for this class is "It's okay to be smart."
The class full of brainiacs (who all happen to be girls this year) pursued all kinds of creative and competitive endeavors, including six eighth graders who presented their air quality research at the GLOBE Student Science Research Symposium at the University of Alaska in Fairbanks on April 24-25.
When Becker received an email asking for entries to the symposium, the due date for submissions had already passed by two days. Since Becker teaches his students to ask questions, "because the worst they can say is no," the kids asked GLOBE if they could enter the competition anyway. The company agreed, and the students divided into teams and began their projects. Since they were crunched for time, the students used data already collected.
The students submitted their posters and were invited to the University of Alaska to present. But they received only enough money to pay for four students to travel.
Their class began raising money, but they also decided to ask if GLOBE had any extra travel funds "because all they can say is no." Turns out GLOBE could help them out because another school dropped out. Becker's advice worked again.
Off they went to Fairbanks, the six students, Becker and math teacher Abigail Detels, who served as a chaperone.
Readership
7,955
Social Amplification
0
View full article analysis
Scorching heat and Canada wildfires could be tied to 'wavy, blocky' jet stream
Published Jun 29, 2023 by Evan Bush
Longer heat waves challenge people's heat tolerances, and they also dry out soils and heat up the land, which can reinforce the jet stream pattern and create a self-fulfilling cycle.
"Once the heat wave gets established over land and the land heats up, that's warm air that causes the atmosphere to bulge," said John Walsh, the chief scientist at the International Arctic Research Center at the University of Alaska Fairbanks. "There is a positive feedback loop that contributes to the persistence and intensity of the heat wave."
Scientists are still unspooling how global warming could affect the jet stream and what mechanisms could be responsible for the most significant changes. Francis said warming ocean temperatures and the melting of sea ice in polar regions could be contributing.
There is little doubt that heat waves are increasing in severity and frequency.
Readership
39,282,868
Social Amplification
563
View full article analysis
Gut Check: Evolution Shapes the Microbiomes of Warblers
Published Jun 29, 2023
The resulting study—published with Baiz as lead author, and Miller and Toews as coauthors—found that the host species' evolutionary relationships had the greatest effect on the makeup of each bird's gut microbiome. In other words, the warblers of closely related species were most likely to have similar gut microbe communities.
"It's rare to find a strong host phylogeny effect [an effect of hosts' evolutionary relationships] on the microbiome in birds, so this is very new and exciting data," says University of Alaska Anchorage postdoctoral fellow Kirsten Grond, an expert in avian gut microbiomes who was not involved in this study. "Using metabarcoding to identify the diet of the warblers is a great method to address this issue," due to the difficulty of determining wild birds' diets through observation alone.
Readership
2,481,450
Social Amplification
0
View full article analysis
| | |
| --- | --- |
| Rural events via the Rural Health Information Hub | |
UAA announces naming of Avis Alaska Sports Complex
Published Jun 29, 2023
The University of Alaska Anchorage announced the on-campus Seawolf Sports Complex will henceforth be named the Avis Alaska Sports Complex (ASC). The announcement was made by UAA Chancellor Sean Parnell in conjunction with Avis Alaska.
"We are honored Avis Alaska has chosen to make a long-term investment in the university and in Seawolf Athletics," said Parnell. "This truly serves as a vote of confidence in UAA's direction, and we couldn't be more grateful. The entire community will benefit from this partnership, and we are especially excited about what this means for the future of Seawolf Hockey."
"Avis Alaska is proud to be strengthening our 35-year-old relationship with UAA," said Andrew Halcro, chairman of the board for Avis Alaska. "We believe the university represents Alaska's best hope for the future and we are excited to be partners."
The facility, which opened in 1978, is home to UAA's Division I hockey program. In addition to the ice rink, locker rooms and staff offices, the facility features a gymnasium, pool, fitness center, aerobics areas and more.
These spaces support intramural sports as well as recreation and kinesiology courses focused on physical activity, exercise science, recreation and wellness. The university is exploring renovation concepts that will further optimize the facility, specifically the ice rink and spectator bleachers.
Readership
99,124
Social Amplification
0
View full article analysis
The ARROW Program: Drones Add New Tool to State Emergency Response Quiver
Published Jun 28, 2023 by Sarah Reynolds Westin
The Federal Aviation Administration (FAA) governs UAS operations and equipment, which, in DOT&PF's case, is manufactured by Skydio, the largest American-made and owned UAS company.
According to the work plan, DOT&PF and its partners—including the FAA's BEYOND Program, the UAF Alaska Center for UAS Integration, and Skydio—will complete five tasks by November of next year to produce a proof-of-concept report, which could secure up to $15 million. This alliance will train Alaskans to operate UAS and capture beyond visual line of sight images for the DOT&PF. Several communities are being equipped with high-speed, low Earth orbit satellite terminals to process data and manage it through a geographic information system, allowing information to be easily reviewed after emergencies.

Readership
8,425
Social Amplification
0
View full article analysis
| | |
| --- | --- |
| National Institute of Food and Agriculture | |
State of Success: National Alaska Day
Published Jun 28, 2023 by Guest Author Julie Stricker
To celebrate National Alaska Day on June 28, USDA's National Institute of Food and Agriculture (NIFA) is highlighting the innovative NIFA-funded research conducted by University of Alaska's Agricultural and Forestry Experiment Station.
Alaska's Agricultural and Forestry Experiment stations date to territorial times when Charles Christian Georgeson arrived to explore Alaska's agricultural potential. He established seven agriculture experiment stations, including in the then-territorial capital Sitka in 1898. Stations followed in Kodiak, Kenai, Rampart, Copper Center, Fairbanks and the Matanuska Valley. Fairbanks (1906) and the Matanuska Experiment Station in Palmer (1915) are the only two remaining. In 1931, ownership of the experiment stations was transferred to the College of Agriculture and Mines in Fairbanks. The college was renamed the University of Alaska in 1935.
Research has focused on introducing grain, fruit and vegetable cultivars that will grow and thrive in Alaska's harsh and varied climates. Successes include the development of several grain varieties, including Sunshine hulless barley; Denali and Alaska red potatoes; Kiska raspberries; Toklat, Pioneer and Sitka strawberries; Alaska Frostless potato; Yukon Chief corn; and Early Tanana tomato.
A related success is peony production. Twenty years ago, a UAF researcher discovered that Alaska peonies bloom in June and July, far later than in other areas. As a result, the state now exports hundreds of thousands of blooms every summer. Peonies are the state's only agricultural export.
Readership
171,396
Social Amplification
0
View full article analysis
Alaska documents record low in acres burned by early-season wildfires
Published Jun 28, 2023 by Teigan Akagi
A year after the worst early wildfire seasons since at least the 1960s, Alaska is having a completely different experience this year.
Through Monday, Alaska wildfires reached just over 1,300 acres, in contrast with more than 1 million acres at a similar point last year. This year's total is the lowest during the time period with detailed records, which stretch back 31 years.
According to Rick Thoman, a climate specialist with Alaska Center for Climate Assessment and Policy, this year there has been a cool spring, which results in a late snowmelt. The phenomena of late snowmelt typically results in the late start of wildfire season.
As of now, the snow has melted, yet there is hardly a presence of wildfires. "Of course, we need the ground to dry and the fuel to dry before we can get fire," said Thoman, whose center is part of the University of Alaska Fairbanks.
The late start of the wildfire season is due to the various weather conditions and patterns seen across Alaska: There is low pressure across the Bering Sea, cool air and very little thunderstorm activity. Thoman especially noted that the Interior, where most Alaska wildfires occur, has not experienced any warm and dry periods after thunderstorms.
The Alaska Interagency Coordination Center, which tracks wildfires, has reported that there have been a total of 129 wildfires statewide and 1,314 acres burned. Of those wildfires, 110 have been reported to be started by human causes and 19 have been reported to have started by lighting.
"The typical acres burned at this point in the season, June 26, is about 175,000 acres, and last year was over 1.2 million acres at this point," said Thoman.
Readership
64,151
Social Amplification
0
View full article analysis
You are receiving this newsletter because someone in your organization wants to share company and industry news with you. If you don't find this newsletter relevant, you can unsubscribe from our newsletters