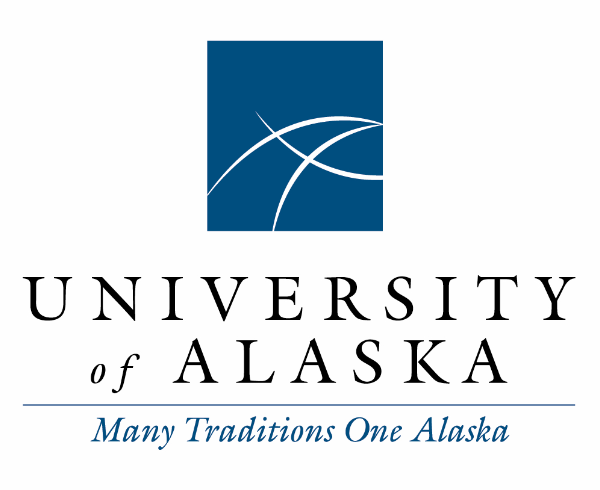 UA News for September 18, 2023
In today's news: ISER's Diane Hirshberg will be a keynote speaker at the UArctic conference "Reimagining Teachers and Teacher Education" in Helsinki, Finland; (op-ed) UAA offers multiple pathways to education opportunities; Ned Rozell reflects on years running in the challenging Equinox Marathon; UAF volleyball won all three games at the Shaw Invitational tournament this past weekend; the women's winner of the 60th Equinox Marathon, Christy Marvin, has now officially claimed the most first-place finishes in race history; the ACUASI program successfully completed the first flight of an uncrewed aircraft between two airports; the Seward Marine Science Symposium was held this weekend; and UAS honorary Doctorate of Fine Art Anna Brown Ehlers was the recipient of the 2023 Rasmusen Distinguished Artist award.
Email mmusick@alaska.edu to suggest people to add to this daily news summary.
Save the date: Reimagining Teachers and Teacher Education for Our Futures conference
Published Sep 18, 2023
The Reimagining Teachers and Teacher Education for Our Futures conference will explore the future of the teaching profession and teachers' work, and the crucial role that teachers have in shaping the critical, transversal skills that are necessary for our futures as outlined in the seminal report by The UNESCO International Commission on the Futures of Education. The Conference will gather researchers, teacher educators, teachers, representatives of civil organizations, policy makers and all actors involved in building a sustainable society through education.
Diane Hirshberg, Director and Professor of Education Policy at the Institute of Social and Economic Research, University of Alaska Anchorage, and Vice-President Academic for UArctic, is one of the conference's keynote speakers.
Readership
10,108
Social Amplification
0
View full article analysis
OPINION: UAA's affordable, convenient programs prepare students for their next step
Published Sep 18, 2023 by Denise Runge
Whether as a high school student participating in one of our dual enrollment programs, a traditional student attending college after high school graduation, a military service member or dependent looking for flexible options for degree completion, or a working adult seeking education for career enhancement or personal growth, UAA's campuses offer multiple pathways that are convenient, affordable and designed to prepare you for whatever comes next.
Readership
935,467
Social Amplification
17
View full article analysis
| | |
| --- | --- |
| Fairbanks Daily News-Miner | |
Running over the same old ground
Published Sep 17, 2023 by Ned Rozell
The Equinox Marathon starts with a cannon blast on the third Saturday of September here at the University of Alaska Fairbanks.
The course, laid out by two students who were in part executing a homework assignment in 1964, loops from the athletic fields near the Student Recreation Center to the top of 2,362-foot Ester Dome and back. Twenty-six-point-two miles, to be covered on foot.
I will be out there running over that same old ground on Saturday. To spectators, it may look more like I am executing sort of a slow-motion version of jogging. But, as an acquaintance said to me during a chance meeting in Delta Junction last weekend, I'm still here.
I have completed that wondrous loop in this colorful, crisp, mosquito-free time of year more than 20 times. The fastest, when I was at the top of my arc, was three hours, 42 minutes; the slowest was a recent 17-hour walk that required a headlamp. I also completed the 40-mile Equinox Ultramarathon a few times when it was offered.
Twice, with my wife Kristen contending for first place and both of us possessing lifetime bibs we needed to honor, I pushed my 3- and then 4-year-old girl (now 17-year-old Anna) over the marathon course in a backcountry stroller. The dog came on those jaunts too.
Readership
71,574
Social Amplification
0
View full article analysis
| | |
| --- | --- |
| Fairbanks Daily News-Miner | |
Nanooks Volleyball wraps up successful trip to North Carolina
Published Sep 17, 2023 by Caleb Jones
The University of Alaska Nanooks competed in three games over the course of Friday and Saturday at the Shaw Invitational. They managed to win all three.
With the wins, the Nanooks record stands at 7-8 on the year.
Their first win came against the Saint Augustine's University Falcons (0-6) on Friday. UAF dominated the game as they won in straight sets (25-18, 25-16, 25-10)
Readership
71,574
Social Amplification
0
View full article analysis
Christy Marvin wins record-breaking 7th Equinox Marathon, first-time marathoner from Juneau takes men's title
Published Sep 17, 2023 by Jordan Rodenberger
The marvelous Christy Marvin continues to impress. As of Saturday, no man or woman has won more Equinox Marathons than the 43-year old Palmer resident.
Clocking in at 3 hours, 19 minutes and 53 seconds, Marvin won her record-breaking seventh Equinox Marathon on a beautiful fall Saturday in Fairbanks.
With victories in 2013-14, 2016-19 and 2023, Marvin surpasses six-time champions Stan Justice, Bob Murphy and Matias Saari.
The Equinox Marathon, first held in 1963, saw its 60th running this year with thousands of participants take off from the University of Alaska Fairbanks' Troth Yedda' campus. The race is considered one of the toughest traditional marathons in the world. Yes, compared to the likes of Mount Marathon which may be considered more grueling, but that race is 3.1 miles compared to the Equinox's conventional 26.2-miler and features an elevation gain — and loss — of 3,825 feet up and over Ester Dome.
Readership
750,431
Social Amplification
1,615
View full article analysis
ACUASI completes first drone flight from Nenana to Fairbanks International Airport
Published Sep 16, 2023 by Alaska Native News
Alaska's leading public uncrewed aircraft program made another significant advance Friday when a drone flew from the Nenana airport and landed at Fairbanks International Airport.
The flight, conducted by a University of Alaska Fairbanks research center, was the first in Alaska of a drone departing one airport and arriving at a controlled airport.
The Alaska Center for Unmanned Aircraft Systems Integration achieved the milestone when its SeaHunter aircraft touched down at the Fairbanks airport's general aviation area at about 11:15 a.m. on Sept. 8, 2023, after making the 45-mile flight from Nenana.
The Federal Aviation Administration required ACUASI to have visual contact with the drone from either the ground or a chase aircraft for the entire flight. ACUASI used a Robinson 44 helicopter as the chase aircraft.
ACUASI, a unit of the UAF Geophysical Institute, last year flew its SeaHunter aircraft out of the Fairbanks airport and back in a designated flight pattern used for departures, arrivals and runway approach practice. That flight was the first civilian large drone operation at an international airport in Alaska.
Readership
14,447
Social Amplification
0
View full article analysis
2023 Seward Marine Science Symposium
Published Sep 16, 2023
On Sunday, September 17 the Alaska SeaLife Center (ASLC), Chugach Regional Resources Commission's (CRRC) Alutiiq Pride Marine Institute, the University of Alaska Fairbanks (UAF) Seward Marine Center, and National Oceanic and Atmospheric Administration (NOAA) Ocean Exploration will host the 2023 Seward Marine Science Symposium. This free event, 10 a.m. - 5 p.m. will be held at the university's K.M. Rae Marine Education Building, 125 Third Avenue, Seward, Alaska.
Readership
3,346
Social Amplification
0
View full article analysis
Juneau master Chilkat weaver Anna Brown Ehlers named Rasmuson distinguished artist
Published Sep 15, 2023 by Clarise Larson
Ehlers — who was born and raised in Juneau — is known across Alaska and the nation as one of the few master Chilkat weavers that exist today. On Wednesday she was named the Rasmuson Foundation's 2023 Distinguished Artist, an honor paired with a $50,000 award to recognize her accomplishments and dedication to the craft. She received the top award from the foundation, alongside 36 other Alaska artists who received recognition.
Chilkat weaving is known as one of the most complex weaving techniques in the world and in recent years was considered to be an endangered art practice, according to the Sealaska Heritage Institute. The process of the iconic Indigenous art form is not only learning the skills to create a piece, but also obtaining the materials traditionally used, mountain goat wool and yellow cedar bark, is extremely intricate and time-consuming.
Ehlers said she is grateful for the award, and what its support means for her mission to share and grow the craft to the next generation of artists. She's received many awards and accolades throughout her decades-long career, including being named a National Endowment for the Arts National Heritage Fellow in 2017, and recognized by the University of Alaska Southeast with an honorary Doctorate of Fine Arts, an honor bestowed to people in the community who exemplify a significant and lasting contribution to the university, to the state of Alaska, or to the individual's discipline or profession.
"I am insanely grateful that I was born where I was, when I was, into this culture — I'm lucky to represent our people," she said. "This is going to help me to continue in my work, absolutely. It's going to help me greatly and I didn't think it would ever happen."
Readership
76,752
Social Amplification
439
View full article analysis
You are receiving this newsletter because someone in your organization wants to share company and industry news with you. If you don't find this newsletter relevant, you can unsubscribe from our newsletters