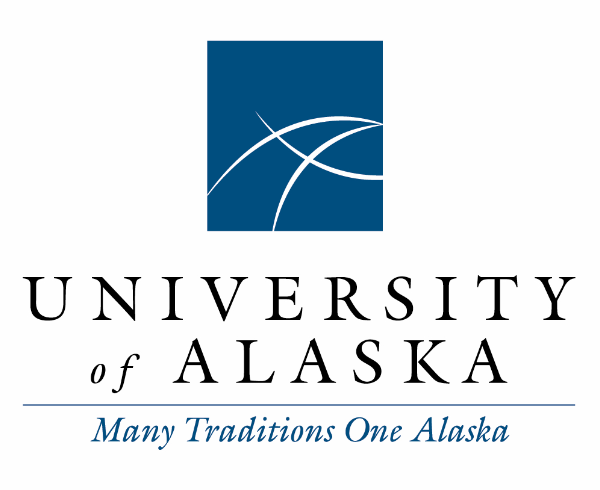 UA News for February 6, 2023
In today's news: climate change is spurring "borealization" on land and sea so areas that once supported Arctic species are now more favorable for sub-arctic species - for the snow crab population this change is devastating; No. 2 ranked Nanook rifle team fell to the No. 1 TCU rifle team by a single shot in the Patriot Rifle Conference championship this weekend; UAA women's basketball blew out their in-state rivals UAF 69-39 on Saturday; the Genomic Resources facility in the UA Museum of the North stores hundreds of thousands of genetic samples for research purposes - DNA research is the February topic at the UANM; UAF researchers wrote a book on the many insects that cohabitate with humans in Interior Alaska; Nanooks hockey swept Arizona State with two wins this weekend; a look at the post-season prognosis for all of the UAF athletic teams; a UAF neuroscientist discovered nitrogen sensing abilities in lampreys that could be a precursor to vertebrate breathing; Nanooks men's basketball defeated Central Washington on Thursday; UAF shares tips on freezing fish; a look at how climate change is affecting Kachemak Bay; economist Nolan Klouda discusses Alaska's economic outlook with the Cordova Times; a UAS student will celebrate Black History Month by sharing soul food at a campus event; UAF researcher Ken Tape was in Nome discussing the impact of beavers moving into the Arctic; and the university system is due to receive hundreds of thousands of acres of land to fulfill its land grant thanks to legislation passed in the Federal omnibus bill.
Email mmusick@alaska.edu to suggest people to add to this daily news summary.
Crab crisis in Bering Sea a sign of 'borealization' and big changes in the future, scientists warn
Published Feb 6, 2023
Borealization is occurring around the Arctic Ocean and the seas that border it, a product of climate change.
In Alaska's Bering and Chukchi seas, that means that suitable habitat for Arctic-specialized species like snow crab and fat-packed Arctic cod is shrinking, and lower-latitude species like Pacific cod and pollock are increasingly found at higher-latitude areas, as University of Alaska Fairbanks-led research has detailed. Borealization is happening on land, too, with woody plants growing farther north and animal populations shifting.
For Bering Sea snow crab, which in 2021 dwindled to the lowest abundance of adults observed in the 50-year record, the crash took multiple steps.
The low abundance in 2021 followed what was a record-high population of crab surveyed in 2018. Dramatic increases in ocean conditions forced those snow crabs into a smaller area, said Gordon Kruze, a professor emeritus at UAF's College of Fisheries and Ocean Sciences. The higher temperatures, combined with a much denser population, increased crab metabolism — so much so that the crabs' caloric needs in some cases quadrupled, "leading to mass starvation," Kruze said.
The concurrent crash of red king crab in the Bristol Bay region was also devastating economically, but it is not unprecedented. For the second year in a row, no harvests of that iconic Alaska species will be allowed. It is not the first such closure; the harvest was also barred for two consecutive years in the mid-1990s.
Between the snow crab and red king crab closures, losses are not just the nearly $300 million in foregone direct payments that the state has calculated, said Scott Goodman, executive director of the Bering Sea Fisheries Research Foundation. Losses probably amount to at least $1 billion when all multipliers are considered, "which really paints a bleak picture for the industry, and really any strategies to get through and find ways to help here are complicated," Goodman said at the symposium.
Readership
786,654
Social Amplification
110
View full article analysis
| | |
| --- | --- |
| Fairbanks Daily News-Miner | |
Horned Frogs claim Patriot Rifle Conference crown by a single shot
Published Feb 6, 2023 by TCU Athletics
A single shot.
That was the margin as the TCU rifle team edged the University of Alaska Fairbanks 4,750 to 4,749 to claim the Patriot Rifle Conference championship Sunday at the Alaska Airlines Gymnasium.
Ranked No. 1 in the latest CRCA national poll, TCU rallied from a five-point deficit after Saturday's smallbore shooting to win air rifle with a team score of 2,390 to 2,384.
TCU's Julie Johannessen won the individual aggregate with an NCAA record 1,198 using a 598 in smallbore and 600 in air to grab the individual title. Her 598 smallbore score on Saturday set an NCAA record, and her perfect 600 on Sunday tied the NCAA mark.
The Nanooks — ranked No. 2 nationally — were led by Rylan Kissell who took third with an aggregate score of 1,191. He added a 598 air rifle score to his 593 in smallbore.
UAF's Gavin Barnick followed in fourth-place, posting an 1187 aggregate behind a 590 smallbore and 597 in air.
The Nanooks will next take part in the NCAA Qualifier on Feb. 18 at UT-El Paso. The qualifier is the fourth and final score utilized by the NCAA to determine the top eight teams that will take part in the NCAA Championships set to be held in Akron, Ohio.
Readership
76,422
Social Amplification
0
View full article analysis
Solid defense, explosive offense propel UAA women's basketball to blowout win over UAF
Published Feb 5, 2023 by Josh Reed
After falling to in-state rival UAF for the first time in the last 28 games in a stunning 61-56 upset on Jan. 7, the University of Alaska Anchorage women's basketball team avenged the uncharacteristic road loss with a dominant show of force at home Saturday night.
The Seawolves were clicking on all cylinders on both ends of the court, resulting in a lopsided 69-39 victory over the Nanooks at the Alaska Airlines Center.
"We felt like we kind of put everything together defensively and offensively," senior Jahnna Hajdukovich said. "This game was really about just working on our stuff, and it felt good to do that."
Readership
778,906
Social Amplification
0
View full article analysis
| | |
| --- | --- |
| Fairbanks Daily News-Miner | |
The collected cool of the Genomic Resources facility
Published Feb 5, 2023 by Maxine Laberge
The Genomic Resources facility at UAMN is one of the most unique rooms in the building, with over 200,000 tissue samples from specimens archived in the mammalogy, ornithology, ichthyology, and entomology collections. These samples are collected by researchers at the museum, other universities, and biologists with state and federal agencies. They are housed in Genomic Resources so that they can be used and studied for many years to come.
When you walk past the Genomic Resources facility on the lower level of the museum, you probably wouldn't imagine that hundreds of thousands of DNA samples are located in the 556-foot facility space. Like many parts of the museum, it's an unprepossessing room, but what makes it unique are the nine liquid-nitrogen-cooled cryovats and liquid nitrogen generator.
To say that the facility is merely "cool" would be an understatement. The cryovats, which house the specimens and liquid nitrogen, maintain vapor-phase nitrogen at — 274°F (-170°C). For comparison, the coldest temperature ever recorded on Earth was a relatively balmy -128.6ºF (-53.6ºC) in Vostok, Antarctica. A person can comfortably walk around the room since the negative temperatures are contained within the cryovats. They are only accessed by trained professionals to archive or withdraw samples.
So why exactly do researchers want to keep all of these, sometimes microscopic, samples frozen at such extreme temperatures?
When cells die, the enzymes that help maintain cellular function in living tissues break down the cell and DNA itself. When we are able to deep freeze these cells, we can almost completely stop that process from happening. Well-preserved samples allow researchers to learn more from the cells as technology advances and new questions arise. It has only been in the last few decades that researchers have learned the importance of collecting and preserving DNA.
Each frozen sample is a snapshot of a specific time and place. Tissue samples can include blood, organ tissue, insect legs, fin clips, and much, much more.
Readership
76,422
Social Amplification
0
View full article analysis
| | |
| --- | --- |
| Fairbanks Daily News-Miner | |
Butterflies in the middle of winter and other insects in our homes
Published Feb 5, 2023 by Rod Boyce
Though we in middle Alaska will be thinking a lot about insects in a few months, mosquitoes and their kin are far from our consciousness in midwinter. That is unless you are Derek Sikes, professor of entomology and curator of insects at the University of Alaska Museum of the North.
Sikes knows that we Alaskans — and everybody else who chooses to live indoors — are never alone. Mites and bedbugs and spiders are companions in our homes and workplaces.
On this subject, Sikes and University of Alaska Fairbanks undergraduate student Kyle Callegari wrote a paper in which they documented 77 types of insects and arachnids (a class including spiders) people found living inside the museum over the last few decades. One of the most common creatures surviving uninvited (but also doing no harm) is a transparent booklouse the size of a pencil tip. The booklouse, which has not been found outdoors in Alaska, feeds on teensy bits of mold that forms on formerly living things, including food.
As we heat and cool buildings to our narrow range of comfort, insects and arachnids are there with us. Some, like certain species of cockroach, no longer live outside at all.
Readership
76,422
Social Amplification
25
View full article analysis
| | |
| --- | --- |
| Fairbanks Daily News-Miner | |
Nanooks complete sweep of Arizona State in 5-2 win
Published Feb 5, 2023 by Miles Jordan / UAF Athletics
The University of Alaska Fairbanks got the wakeup call it needed early in Saturday night's hockey showdown against the Arizona State Sun Devils.
Arizona State struck for an early power-play goal and that seemed to ignite a flame under the Nanooks as they took the lead just a few minutes later and went on to claim a 5-2 victory, giving the Nanooks a sweep of their two-game series at the Carlson Center.
Brady Risk scored a pair of goals, while Braden Birnie scored his first career goal and had an assist to lead the way for the Nanooks, while goaltender Matt Radomsky turned in another rock-solid performance for the Nanooks.
"Right from the start tonight I thought our guys came out focused and played the kind of game we want them to play every night," Nanooks coach Erik Largen said outside the Nanooks locker room. "It was completely different game from the one we played Friday night."
The Nanooks held on for a 2-1 victory in the series opener on Friday when Radomsky came up with 31 saves, including several outstanding stops in the final 20 minutes.
Readership
85,995
Social Amplification
0
View full article analysis
| | |
| --- | --- |
| Fairbanks Daily News-Miner | |
My weekly musings: UAF squads eye postseason possibilities
Published Feb 5, 2023 by Jeff Olsen
It was a bit of a surprise to arrive in the first week of April last spring and see the athletic department at the University of Alaska Fairbanks shuttered for the year. But their winter sports start heading to their conference and winter championships this weekend, and here's a look at where each stands and what lies ahead:
Rifle: Why not start at the top? The Nanooks, ranked No. 2 in the nation, are waking up this morning to shoot in the Alaska Airlines Gymnasium for the second day of the Patriot Rifle Conference championships.
Hockey: After Friday's series-opening win over Arizona State, UAF sits at No. 19 in the Pairwise standings on the U.S. College Hockey Online (uscho.com) website.
Nordic skiing: In the wake of their success at the U.S. Championships and World University Games, the UAF men's and women's ski teams have a pair of two-day dual meets (next weekend at Denver and Feb. 21-22 at Alaska Anchorage) before wrapping up February with NCAA Regionals Feb. 24-25 at UAA.
Swimming: The Pacific Coast Swimming Conference Championships are Wednesday through Saturday at the East Los Angeles College Pool in East L.A., California. Sophia Ruppert and Payton Wojciechowicz will be the highest-seeded Nanooks in this field of 15 schools.
Men's basketball: This will likely be the most interesting pursuit to follow. The Nanooks will need to finish in the Top 6 of the conference standings to head to Bellingham, Wash., for the league tournament March 2-4.
Women's basketball: At 1-12 in conference after Saturday's 69-39 loss to Alaska Anchorage, coach Amy Donovan's squad is effectively, if not mathematically, out of the running for the postseason.
Readership
76,422
Social Amplification
0
View full article analysis
Vertebrate air breathing origin possibly identified
Published Feb 4, 2023
How did vertebrate air breathing begin? "To breathe air with a lung you need more than a lung, you need neural circuitry that is sensitive to carbon dioxide," said Michael Harris. Harris is a UAF neuroscientist and lead researcher on a project investigating the mechanisms that generate and control breathing.
"It's the neural circuitry that allows air-breathing organisms to take in oxygen, which cells need to convert food into energy, and expel the waste carbon dioxide resulting from that process," he said. "I'm interested in where that carbon-dioxide-sensitive neural circuit, called a rhythm generator, came from."
Harris and colleagues think that air breathing likely evolved in an ancestral vertebrate that did not have a lung, but did have a rhythm generator.
"We try to find living examples of primitive non-air-breathing ancestors, like lamprey, and then look for evidence of a rhythm generator that did something other than air breathing," Harris said.
Lampreys are ancient fish that have characteristics similar to the first vertebrates. They do not have lungs and do not breathe air. As larvae, they live in tubes dug into soft mud and breathe and feed by pumping water through their bodies. When mud or debris clogs a lamprey's tube, they use a cough-like behavior to expel water and clear the tube. A rhythm generator in their brain controls that behavior.
Readership
1,512,738
Social Amplification
0
View full article analysis
Nanooks Men's Basketball wins Thursday over Central Washington
Published Feb 4, 2023
Thursday, the Alaska Nanooks Men's Basketball team hosted the Central Washington Wildcats. Alaska managed to hang on to win by three, and their record improves to 9-10 (4-7 GNAC). The Nanooks also jumped to seventh in the conference standings.
"It feels great... you know, it's well deserved by us," said Abdul Mohamed. "I'm not going to lie, they had us the first time up in Moses Lake. This is a big one for our team. We've been growing a lot as a team, but I felt like we were ready from the jump. I'm really proud of us."
Four Nanooks scored double figures. Jaycson Bereal Jr. led the way with 16 points. Abdul Mohamed had 15 points, eight rebounds, two steals, and two blocks.
Readership
22,978
Social Amplification
37
View full article analysis
Mistakes People Always Make When Freezing Fish | dispatchist.com
Published Feb 4, 2023 by msn.com
Freezing fish is a great way to keep it on hand for a quick meal. But be sure to avoid these common freezing mistakes which can ruin your catch of the day.
If there is too much water or not enough water, you risk a soggy, or tough and dry, finished product when you take your catch out to cook it.
If your fish isn't wrapped properly when you pop it in the freezer, you risk oxidation and desiccation, or dryness
A vacuum-sealing device sucks out all the air and, when used with oxygen-blocking film bags, is a highly effective method for wrapping fish for freezing .
Air is a major factor in fish spoilage.
Glazing is often used by commercial fish processors to prevent freezer burn when the fish is going to be stored for a long time.
According to University of Alaska Fairbanks, the ice glaze can evaporate in the freezer, and the process should be repeated every few months.
Readership
4,105
Social Amplification
0
View full article analysis
Come rain or come shine: How is climate change impacting precipitation along Kachemak Bay?
Published Feb 4, 2023
That natural variability speaks to the challenges Rick Thoman faces in his role as a climate specialist at the Alaska Center for Climate Assessment and Policy at the University of Alaska Fairbanks. Alaska is a huge state with diverse ecosystems, and climate change is having different effects across its many regions.
"We're seeing less precipitation in the summer over the last 50 years over the Alaska Peninsula," Thoman said, "but a dramatic increase in precipitation in the summer across the eastern Gulf Coast into Southeast Alaska."
While most areas of the state have seen an increase in precipitation over the last half-century, rainfall can be quite different from year to year.
"Everybody's going to see more, but any given week or month or season can be very different," Thoman said.
In general, Thoman explained that as oceans warm, more moisture evaporates from its surface into the atmosphere. When storm systems come along with the right atmospheric conditions, the additional water vapor makes extreme precipitation events more likely.
Readership
5,362
Social Amplification
2
View full article analysis
The economy in the Last Frontier
Published Feb 4, 2023 by Amanda Williams
The Cordova Times chatted with Nolan Klouda, executive director of the Center for Economic Development, Business Enterprise Institute about his perspective on the state of economic affairs here in Alaska and nationally, and what to look for in 2023.
"There is a lot of uncertainty and anxiety over things like inflation and if we are going to enter into a recession, given the aftershocks of COVID-19 and all these supply chain types of issues. I think there is a feeling of uncertainty about things, but at the same time a lot of the measures of how the economy is doing are pretty positive, at least as far as things like the job market goes. If you are a job seeker, this has been a really good economy statewide in most communities in the state and nationally," said Klouda.
Other factors that could affect the economy, such as pandemic recovery compared to the rest of the nation, are not so positive, shared Klouda.
Alaska's economy is doing poorly compared to the rest of the country and recovery from the COVID-19 pandemic has been a bit slower, according to Klouda. Even though Alaska's unemployment rate is low, sitting under 5%, it is one of the highest unemployment rates in the country right now because unemployment is low everywhere, he added. He predicts that there will be some job growth in the coming year, but that it will probably be slow moving, similar to the forecast made by the Department of Labor and Workforce Development.
Alaska is forecasted to add 5,300 jobs this year, according to an article by Karinne Wiebold in the January 2023 issue of Alaska Economic Trends magazine.
The federal infrastructure bill is slated to send billions of dollars to the state of Alaska over the next several years, Wiebold wrote. The funding will repair infrastructure including roads and bridges and create jobs in the process.
Readership
7,381
Social Amplification
1
View full article analysis
UAS student uses his love of cooking to celebrate Black History Month
Published Feb 4, 2023 by Yvonne Krumrey, KTOO
Ty Rapp-Cortese loves cooking, and he's bringing his favorite hobby and his cultural pride together for Black History Month at the University of Alaska Southeast.
This is Rapp-Cortese's second year cooking soul food for a campus Black History Month event. He said he loves cooking for friends and family, and grew up sharing food as a way to share community.
"People love to eat," he said. "It's good food. So like, why not?"
With the help of the Student Activities Board, he plans to make gumbo and chicken-fried cauliflower.
Events like these give him the avenue to build community around food. A soul food buffet is Rapp-Cortese's favorite way to share his culture and upbringing.
"You can read a book, but you can't taste a meal through a book like that. And so it's really cool to be able to, like, bring that to people that never got to experience it."
Readership
142,058
Social Amplification
0
View full article analysis
Beaver colonization around Nome is a 'harbinger' of Arctic changes
Published Feb 3, 2023 by Megan Gannon
Though much of the Seward Peninsula remains untouched by development, one group of architects has been engineering steady changes: Beavers. They are expanding further into the Arctic as climate change creates warmer, more favorable conditions for these critters. They build impressive lodges out of logs and mud. They dam rivers. They flood roads. They turn winding streams into systems of ponds that thaw permafrost. As residents of the Bering Strait region learn to live with these relatively new neighbors, scientists seek to understand the impact of beaver colonization.
Ken Tape, an ecologist at the University of Alaska Fairbanks, was in Nome last month with a team of field researchers examining beaver ponds, but he never set out to become a beaver specialist. In his earlier work, he tracked the expansion of shrubby vegetation in the Arctic—and the boreal species that followed. Moose populations are shifting into new tundra territory as more shrubs are available for foraging in the winter. Migratory birds arrive earlier, too, in response to earlier spring conditions. Such wildlife changes are notoriously hard to measure, Tape said. But beavers leave an obvious footprint on the landscape.
"What really was exciting about them is being able to detect the formation of ponds from space," Tape said.
People in western Alaska had been aware of the presence of beavers for decades. "I'm 47, I spent most of my life here in Nome, and as far as I can remember, there's always been beavers," said Brandon Ahmasuk, Kawerak's Vice President of Natural Resources. "Now somebody who's older, like say my father, he just turned 90 this last April, he may have a very different take on it."
As far as the science community was concerned, beavers were not considered an Arctic species. Their colonization had not yet been documented. Tape's expertise in remote sensing helped capture the scale and speed of the phenomenon. He and a group of colleagues started looking at Landsat satellite images of the region. They announced their first results in 2017, showing that beavers had dammed more than 50 Arctic streams between 1999 and 2014.
Readership
12,226
Social Amplification
0
View full article analysis
UA System Granted More Land
Published Feb 3, 2023 by alaskabusiness
The University of Alaska is set to gain hundreds of thousands of acres of land as the result of a provision in the recently passed federal spending package. The new law signed by President Joe Biden in late December creates an avenue for the university to gain around 360,000 acres of land.

The framework calls for the university to work with the Alaska Department of Natural Resources to jointly identify up to 500,000 acres of federal land to be conveyed to the state. It would require the US Bureau of Land Management to survey the selection and work with the UA System to transfer up to 360,000 acres of state land to the university's land grant. The UA System lands office already has selected 200,000 acres and provided the selection to the state for review. The acreage ultimately transferred to the UA System would be deducted from Alaska's outstanding statehood lands entitlement.
The UA System currently controls about 150,700 acres, or about 30 percent of the land grant that Congress intended. The conveyance has been tied up for decades due to language in the Alaska Constitution. To get around the conflict, Congress added the UA Fiscal Foundation Act as a rider to the omnibus spending bill.
Readership
8,118
Social Amplification
0
View full article analysis
You are receiving this newsletter because someone in your organization wants to share company and industry news with you. If you don't find this newsletter relevant, you can unsubscribe from our newsletters