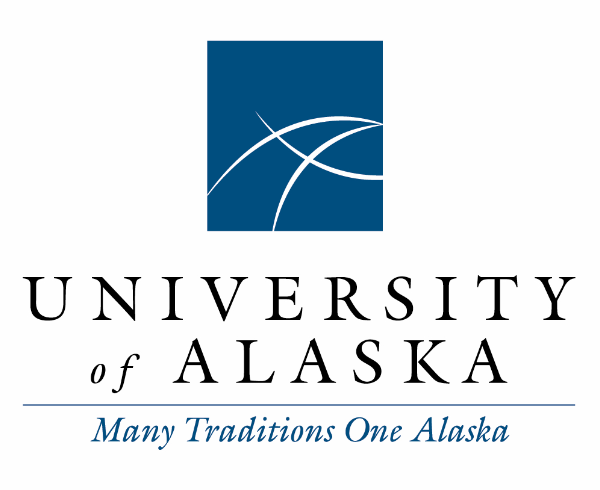 UA News for January 26, 2022
In today's news: the current egg shortage is due to an outbreak of avian flu - UAF researcher Falk Huettman discusses the need for a big-picture approach to factors contributing to outbreaks in both domestic and wild populations; Anchorage Wolverines hockey player Aiden Westin has committed to play at UAA - his hometown university; commercial fishermen are helping to gather data by attaching ocean sensing equipment to their vessels; a partnership between North Pole High School and UAF to provide career training was highlighted during a NP Chamber of Commerce awards ceremony; UAF graduate and Alaska Teacher of the Year Harlee Haarvey is one of five finalists for the 2023 National Teacher of the Year; and more coverage of Anchorage local Aiden Westin committing to the UAA hockey program.
Email mmusick@alaska.edu to suggest people to add to this daily news summary.
Eggs are in short supply in Homer, but the impacts of avian influenza go beyond the grocery store
Published Jan 26, 2023
The idea that scientific research should look at the impacts of specific events — like outbreaks of avian flu — on an ecosystem-level, is slowly taking hold.
Falk Huettmann, professor of wildlife ecology at the University of Alaska Fairbanks, said a big-picture approach is an absolute necessity. In his opinion, focusing primarily on mortality in poultry leaves glaring gaps in understanding how and why avian flu outbreaks occur.
"You need ecological perspectives and [to] include climate change in this," he said. Without that, you're missing "80 percent" of the avian influenza picture, he added.
Since wild birds can carry multiple pathogens without necessarily showing symptoms, Huettmann said that it's incredibly difficult to pinpoint or forecast how strains of avian flu may mutate or become highly pathogenic.
"In terms of these mutations, nobody knows when they happen. It's like a time bomb," Huettmann said.
He explained that even seemingly unrelated things like stress from climate change or environmental contamination like heavy metals could alter how seriously avian flu impacts birds.
Even the term "avian flu" is an oversimplification for a disease that can infect many different species, he said. Researchers, for example, have found low pathogenic avian influenza in animals ranging from farmyard horses and pigs to seals and whales. In Alaska and Montana, even bears have recently tested positive for H5N1.
Readership
6,625
Social Amplification
20
View full article analysis
Anchorage's Aiden Westin will get to live out his childhood dream by playing for his hometown university
Published Jan 26, 2023 by Josh Reed
Growing up in Anchorage, Aiden Westin regularly attended University of Alaska Anchorage men's hockey games as a youth.
The Seawolves were a lynchpin not just in the hockey community but the entire community with the history and philanthropy that the program had established for decades.
For the past two years, he has been an integral part of the success of the Anchorage Wolverines junior hockey team of the NAHL and will continue his career at the collegiate level in his home town as well after committing to play for UAA starting in the fall of this year.
Readership
778,906
Social Amplification
0
View full article analysis
Commercial fishing vessels can serve as research vessels for cost-effective data collection
Published Jan 26, 2023
"What are the benefits to our fleet from our developing and participating in this project?" Moore said. "A good troller is a natural scientist…and when we get it right, we are rewarded by a nice catch at the end of the day. That's applied science."
Temperature and salinity are the most widely used ocean variables, and primarily what ODN's sensors are measuring, according to Van Vranken.
"Temperature is good to measure because it can give you information on if the thermal tolerances of fish or other marine organisms are being stressed," said Tyler Hennon, assistant research professor at University of Alaska Fairbanks College of Fisheries and Ocean Science, "measuring salinity and temperature together gives you important clues on how water is circulating."
When an ODN sensor comes out of the water with fishing gear (depending on the type of gear and data being measured, this process varies in some ways), it transmits its measurements automatically via Bluetooth to a receiving unit on deck, which then relays the data to ODN. There it is processed and passed on to clients ranging from the Office of Naval Research to Gannet Nets.
"That's all autonomous," said Jack Carroll, director of operations and technical development at ODN, "there's no effort put in by the crew at all, which is key, because we don't want to interfere with their operations. From that collection hub either via satellite internet or cell service the receiver sends the data to our end point.
The collaboration between ocean observers and commercial fishermen is the result of aligned interest in collecting data: it's comparatively much cheaper to attach sensors to fishing vessels than to use research ships, and fishermen benefit from improved observation of their fisheries.
Readership
49,633
Social Amplification
0
View full article analysis
North Pole Community Chamber of Commerce meeting awards longtime North Pole resident and highlights NPHS program
Published Jan 26, 2023
During the meeting, Spillane wanted to highlight the CTC program at NPHS. Some of the pathways in the program they are expanding include Auto and Computer Programming.
"We have had it in the past but had to take a pause," she explained. "So we have a teacher who is really excited to do Computer Programing. They have been designing apps for your phone, so, we are partnering with UAF (University of Alaska Fairbanks), with a brand-new grant for the next five years to work with our students." She said Computer Programming will also be incorporated with the grant.
They will also be expanding Culinary Arts, Drafting, Engineering, Health Sciences, and Internships.
She said students have opportunities to take part in the programs all four years of high school, with the goal of graduating with certifications and college credits.
Readership
22,978
Social Amplification
0
View full article analysis
Alaska teacher named Finalist for National Teacher of the Year
Published Jan 25, 2023
The Council of Chief State School Officers (CCSSO) announced that 2023 Alaska Teacher of the Year, Harlee Harvey, is one of five finalists for 2023 National Teacher of the Year

Harvey is a first-grade teacher at Tikiġaq School in Point Hope.
She has taught in the North Slope Borough School District since graduating from the University of Alaska Fairbanks in 2014.
"On behalf of all Alaskans, congratulations to Ms. Harvey for this outstanding recognition," said Governor Mike Dunleavy. "As a former educator in rural Alaska, I know that teachers in remote areas face unique challenges. Where others see obstacles, Ms. Harvey sees opportunity, and the students of Point Hope benefit from her commitment to excellence."
Harvey has been involved with numerous staff development programs and extracurricular activities for students including the Inupiaq Spelling Bee, Battle of the Books, and is a Mapkuk Mentor for the North Slope Borough School District's cultural curriculum project.
Readership
38,816
Social Amplification
0
View full article analysis
| | |
| --- | --- |
| Latest Anchorage News RSS feed – Big News Network | |
Athlete of the Week: Anchorage Wolverines forward Aiden Westin
Published Jan 25, 2023 by Austin Sjong
Anchorage-born and raised forward Aiden Westin has skated the last two seasons for the Anchorage Wolverines, and is one of 10 Anchorage products featured on the North American Hockey League team this season. Now, Westin has committed to play at the University of Alaska Anchorage with the Seawolves next season.
Westin is having a great season for the Wolverines, racking up 41 points in just 34 games and averaging 1.21 points per game. Add all off that offensive prowess with the fact that he is a local talent and you get what UAA Hockey head coach Matt Shasby calls a perfect fit.
"Just his skill set on the ice is going to be able to allow him to contribute in ways that we desperately need and that's offensive production," UAA hockey head coach Matt Shasby said. "I've watched him grow up here in Anchorage for 10 years and just watched his game every year continue to take steps in the right direction and we felt as a staff that he is just starting to really round out his game and if he is able to put in some time in the off-season and get a little bit stronger coming in next year he is going to be an impact guy for us."
However, UAA wasn't Westin's first choice. He originally was planning on going to the University of Alaska Fairbanks, but after seeing what the new era of Seawolf hockey looked like, he changed his mind.
Readership
406,179
Social Amplification
0
View full article analysis
You are receiving this newsletter because someone in your organization wants to share company and industry news with you. If you don't find this newsletter relevant, you can unsubscribe from our newsletters