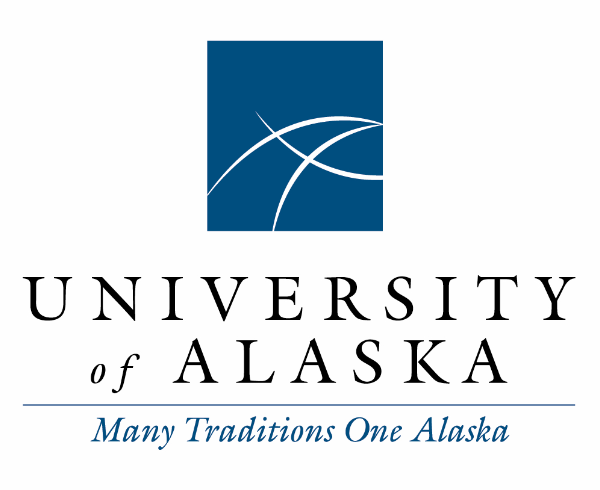 UA News for April 25, 2023
In today's news: a team of researchers are studying the impact of human activity on the forest at the Bonanza Creek Long-Term Ecological Research station; variety trials at the UAF experimental farm help Alaskans select the best cultivars for their gardens or farms; Dr. Peter Westley presented a "State of Salmon" at KPC on Thursday night; a new study revealed that more than anticipated amounts of carbon are brought into the Arctic Ocean from small plants and organisms traveling in Arctic streams; and a large run of salmon in Bristol Bay last summer could affect salmon prices this year - but former UAA economist Gunnar Knapp points out it's too early to predict prices at this time.
Email mmusick@alaska.edu to suggest people to add to this daily news summary.
How climate warming alters forests' memory and future
Published Apr 25, 2023 by Scienmag
Ecological memory stored in a landscape can help an ecosystem recover from disturbances like fire and outbreaks of disease. But what happens when climate warming disrupts those disturbance patterns? How long before ecological memories stored in the warming Arctic are overwritten by new ones, and what does that mean for the Arctic's future?
A team of more than 40 scientists has been awarded $9.6M by the National Science Foundation to investigate these and a web of connected questions in interior Alaska as part of the Bonanza Creek Long-Term Ecological Research Program. The project is also supported by the USDA Forest Service Pacific Northwest Research Station. Michelle Mack, principal investigator and Regents' professor of biology at the Center for Ecosystem Science and Society at Northern Arizona University, said the next stage of research will happen over a potentially transformative period for the Arctic's boreal forests.
Mack's team will also be asking how human activity has shaped the forests' history, working with Alaska Native tribes to develop research questions that are relevant to their communities and roles managing fire today. The program will also convene an Alaska Native Advisory Council to better include Native communities' perspectives and research priorities.
Research over the next six years, which will be co-led by NAU researchers Ted Schuur, Xanthe Walker, Logan Berner, Scott Goetz and expert collaborators from nine academic institutions, the US Forest Service, and the US Geological Survey, will build on decades of previous data collected through the Bonanza Creek LTER program since 1987. Bonanza Creek, based at the University of Alaska-Fairbanks Institute of Arctic Biology, is one of 28 US LTER sites in the country.
Readership
17,528
Social Amplification
0
View full article analysis
| | |
| --- | --- |
| National Institute of Food and Agriculture | |
Variety Trials Improving Gardens
Published Apr 25, 2023 by Nifa Author Margaret Lawrence
Researchers and Extension professionals across the country are conducting trials evaluating varieties of vegetables, flowers and even herbs for quality traits as well as for disease and insect issues.
Publicly funded variety trials reduce the expense, time and effort gardeners and farmers must put in to select the best cultivars for their gardens or operations.
For example, while some varieties are described as cold tolerant, they are rarely tested in growing seasons as extreme as the conditions in Alaska. That means Alaskan growers struggle with identifying viable crop varieties.
The University of Alaska experiment stations have conducted vegetable variety trials for many years. Sixty-six varieties of vegetables were planted in 2020, including corn, carrots, beets, beans, fennel, winter squash and spinach. The trials usually continue over several years because of weather variability. Each cultivar was evaluated for plant vigor, susceptibility to bolt, uniformity, pest resistance and disease resistance.
Trial results are disseminated widely, including via the Alaska Master Gardener Program, to help growers make informed choices.
Readership
176,409
Social Amplification
0
View full article analysis
State of salmon is no rosy picture, UAF professor says
Published Apr 25, 2023
As wild salmon stocks continue to struggle across Alaska, advances in research are creating a clearer picture of the many factors contributing to lower returns, lowers sizes and lower survivability.
That's the good news, by the way — that there's a greater understanding of all the bad news impacting wild salmon stocks.
"If really the question is, 'Do I think that we're just sort of in a down cycle? The bright side is coming next year or some year down the road?' I don't think so," said Dr. Peter Westley, associate professor of fisheries with the University of Alaska Fairbanks College of Fisheries and Ocean Sciences.
Westley gave a "State of the Salmon" presentation at Kenai Peninsula College on Thursday night, followed by a panel discussion on the challenges salmon face, the research being done and what could help ensure healthy populations.
Readership
282,248
Social Amplification
0
View full article analysis
| | |
| --- | --- |
| Forest and Rainforest RSS Newsfeed | |
Researchers find decaying biomass in Arctic rivers fuels more carbon export than previously thought
Published Apr 24, 2023 by Bill Wellock
A new study led by Dr. Megan Behnke, a former Florida State University doctoral student and Woodwell Polaris Project participant who is now a researcher at the University of Alaska, found that plants and small organisms in Arctic rivers could be responsible for more than half the particulate organic matter (a carbon-rich nutrient) flowing to the Arctic Ocean. That's a significantly greater proportion than previously estimated, and it has implications for how much carbon is sequestered in the ocean versus how much moves into the atmosphere.
Scientists have long measured the organic matter in rivers to understand how carbon cycles through watersheds. But this research, published in Proceedings of the National Academy of Sciences, shows that organisms in the Arctic's major rivers are a crucial contributor to carbon export, accounting for 40 to 60 percent of the particulate organic matter—tiny bits of decaying organisms—flowing into the ocean.
"When people thought about these major Arctic rivers and many other rivers globally, they tended to think of them as sewers of the land, exporting the waste materials from primary production and decomposition on land," said Dr. Rob Spencer, a professor in the Department of Earth, Ocean and Atmospheric Science at FSU, and collaborator on the paper. "This study highlights that there's a lot of life in these rivers themselves and that a lot of the organic material that is exported is coming from production in the rivers."
Scientists study carbon exported via waterways to better understand how the element cycles through the environment. As organic material on land decomposes, it can move into rivers, which in turn drain into the ocean. Some of that carbon supports marine life, and some sinks to the bottom of the ocean, where it is buried in sediments.
Readership
4,811
Social Amplification
0
View full article analysis
Bristol Bay fishers fear last year's record sockeye haul could affect this season's prices
Published Apr 24, 2023 by Brian Venua, KDLG - Dillingham
Increasing demand in the face of a massive supply is a classic way to balance markets, but there are a lot of factors that go into how much fishers are paid.
Gunnar Knapp was an economics professor at the University of Alaska Anchorage for over 35 years. Knapp said despite marketing efforts, another large harvest this year could push prices for Bristol Bay sockeye down.
"If we get another larger than expected harvest, that could be great from a fishing point of view, but bad from a market point of view and bad from a pricing point of view," she said.
Knapp also points out it's expensive to hold that much fish in freezers and warehouses, so processors might have to cut costs in other ways. But he said there's no way to know what processors will pay this summer.
Knapp said it's normal for sockeye prices to vary by about 10-15 cents season to season, but it's too early to guess how much it will change.
"It's a fool's game to try to predict at this stage where prices would go or how much they might rise or fall," he said.
Readership
431,119
Social Amplification
8
View full article analysis
You are receiving this newsletter because someone in your organization wants to share company and industry news with you. If you don't find this newsletter relevant, you can unsubscribe from our newsletters