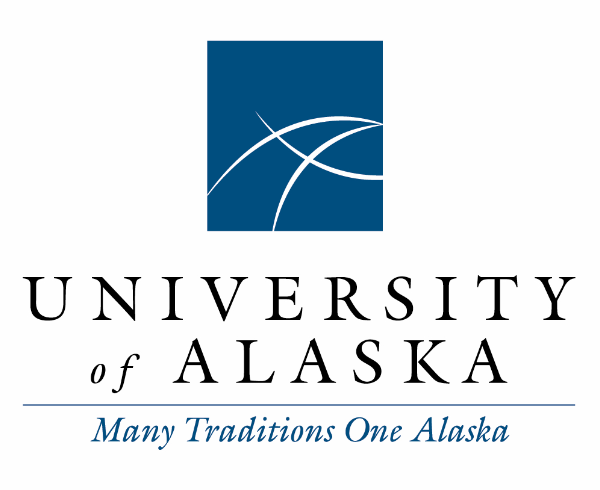 UA News for January 6, 2022
Winter recap #2. Today's news summary covers January 1 - January 6.
In today's news: the record fire season in western Alaska made the Bristol Bay 2022 Year in Review; UAF Cooperative Extension to offer a soup canning course in Sitka; UA is set to receive up to 360,000 acres of land under a process approved by congress and passed in the omnibus bill; a new study co-authored by a UAF researcher estimates that up to 2/3 of the world's glaciers could melt away by 2100; although Alaska's population increased slightly there is still a lot of out-migration; the Alaska Sea Grant remembers the late Terry Johnson; during an online workshop held by UA, researchers proposed the idea of a common sharing and data storage system for specimens collected in Antarctica; UAF student Shondiin Mayo was selected to represent Fairbanks in the Miss Alaska competition; Alaska Nanooks skiiers had several top finishers in the RMISA qualifiers; the rapid expansion of beavers across the Arctic can be viewed from space; climate data gathered by the International Arctic Research Center is a valuable tool for conservation professionals and refuge managers; former UA Regent Joey Sweet is one of five candidates for a vacant Anchorage Assembly seat; UA graduate students file to organize a labor union; UAF researchers published a scientific paper on plant phenology in the Arctic and the affect of rising temperatures; a look into the life of Syun-Ichi Akasofu (video); researchers evaluate the rate of permafrost thaw and the effect it is having on Arctic ecosystems and residents; UA is due to receive it's full land grant allotment; local miner John Reeves hinted at the location of thousands of mammoth tusks in New York city; the Anchorage sports report covers hockey, basketball and skiing; the expansion of beavers into the Arctic is changing the landscape and accelerating climate change; UAA hockey was selected as the team of the week after their upset of Massachusetts-Lowell; UAF skiiers take top places at US Nationals; UA set to receive thousands of acres of land; Notre Dame shuts out the Nanooks in their second match-up; UA graduate students join a national surge of union organizing; and Nanooks hockey ended the 2022 year with a 3-2 win over Notre Dame.
Email mmusick@alaska.edu to suggest people to add to this daily news summary.
Bristol Bay's 2022 Year in Review
Published Jan 6, 2023 by Alaska Media, LLC., Steve Keller designer and application developer
The summer started out with a rash of fires across the region, including a 40-acre fire on the walrus sanctuary Round Island and an inferno at the Dillingham landfill metal pile.
Several wildfires started by an unusual lightning storm also raged across the tundra near Dillingham, Naknek and Iliamna, blanketing the region in heavy smoke for weeks. University of Alaska climate specialist Rick Thoman said more land burned in Bristol Bay this summer than the past 72 years combined
"In Bristol Bay, of course there is nothing like this year," he said. "To get fire on the ground, you need a whole bunch of great ingredients to come together. And having fuels is just one of them. So clearly, in this region, everything came together this year in a way that is never done in the last 70 years."
Readership
1,615
Social Amplification
0
View full article analysis
| | |
| --- | --- |
| Fairbanks Daily News-Miner | |
University of Alaska to gain 360K acres under federal spending bill
Published Jan 6, 2023 by Jack Barnwell
The University of Alaska will gain a large swath of new land thanks to a provision in the recently-passed $1.7 trillion omnibus bill.
The clause, located on page 2,819 of the massive 4,100 page spending bill, will allocate 360,000 acres of land to the UA system within four years.
The university system currently owns 150,700 acres of land, or 30% of what was promised via land conveyance before the Alaska was granted statehood.
UA President Pat Pitney called the legislation a pivotal step forward for the university.
"We've been working diligently for years to resolve our land grant deficit," Pitney said in a Dec. 28 statement. "This break-through legislation means that the university will be empowered to actively manage productive lands that will generate recurring revenue for the benefit of our students, our cutting-edge research, and the education of our next generation of leaders."
Readership
72,937
Social Amplification
1
View full article analysis
Most glaciers on track to melt away by 2100, but some can still be saved, study finds
Published Jan 6, 2023
The world's glaciers are shrinking and disappearing faster than scientists thought, with two-thirds of them projected to melt out of existence by the end of the century at current climate change trends, according to a new study.
But if the world can limit future warming to just a few more tenths of a degree and fulfill international goals — technically possible but unlikely according to many scientists — then slightly less than half the globe's glaciers will disappear, said the same study. Mostly small but well-known glaciers are marching to extinction, study authors said.
In an also unlikely worst-case scenario of several degrees of warming, 83% of the world's glaciers would likely disappear by the year 2100, study authors said.
"For many small glaciers it is too late," said study co-author Regine Hock, a glaciologist at the University of Alaska Fairbanks and the University of Oslo in Norway. "However, globally our results clearly show that every degree of global temperature matters to keep as much ice as possible locked up in the glaciers."
Projected ice loss by 2100 ranges from 38.7 trillion metric tons to 64.4 trillion tons, depending on how much the globe warms and how much coal, oil and gas is burned, according to the study.
Readership
61,306,453
Social Amplification
0
View full article analysis
Alaska's population rose slightly in 2022, but more people continue to leave than arrive
Published Jan 6, 2023 by RSS Feed
The state gained population despite that migration because the number of births was greater than the number of deaths and the out-migration.
Nolan Klouda, director of the University of Alaska Center for Economic Development, said the "glass half-full" argument is that the outmigration rate is dropping.
"And so we could say that's a good thing. But it's still a far cry from being in neutral territory or net positive migration," he said.
Population figures are a gauge of the state's economy and are critical for measuring future demand for services like hospitals, ferries, roads and schools.
Readership
22,750
Social Amplification
194
View full article analysis
Remembering Terry Johnson
Published Jan 5, 2023 by Alaska Sea Grant
Alaska Sea Grant is saddened to hear of the passing of our friend and colleague, Terry Johnson.
Terry joined us in 1991 as the Marine Advisory Program agent for Bristol Bay, after many years as a fisherman and freelance writer. In 1999, he became the southern Kenai peninsula MAP agent, and later served as our recreation and tourism specialist based in Anchorage. When he retired from UAF in 2017, Terry was honored as professor emeritus.
Terry loved the ocean, boating, and writing. Alaskans across the state benefited from his knowledge and expertise. Over his 26 years with Alaska Sea Grant, he contributed 35 publications, many of which are still offered through our online bookstore and are in wide circulation around the state. He wrote the technical Boatkeeper series, edited the first Fishermen's Direct Marketing Manual, published the Charter Log newsletter, developed responsible wildlife viewing guides, promoted clean harbors and created boating guides to Prince William Sound, Kachemak Bay and crossing the Gulf of Alaska.
Terry led the program's early work on climate change adaptation. He drew on his broad experience with Alaska's maritime environment, coastal industries, and communities to serve Alaska's marine extension needs. Terry was most recently writing a book on natural history and research related to sea lions in Alaska.
Readership
4,355
Social Amplification
0
View full article analysis
More than half of Earth's glaciers could melt even if key warming goal is met, study says
Published Jan 5, 2023 by Chris Mooney, The Washington Post
The study in Thursday's journal Science examined all of the globe's 215,000 land-based glaciers -- not counting those on ice sheets in Greenland and Antarctica -- in a more comprehensive way than past studies. Scientists then used computer simulations to calculate, using different levels of warming, how many glaciers would disappear, how many trillions of tons of ice would melt, and how much it would contribute to sea level rise.
The world is now on track for a 2.7-degree Celsius (4.9 degrees Fahrenheit) temperature rise since pre-industrial times, which by the year 2100 means losing 32% of the world's glacier mass, or 48.5 trillion metric tons of ice as well as 68% of the glaciers disappearing. That would increase sea level rise by 4.5 inches (115 millimeters) in addition to seas already getting larger from melting ice sheets and warmer water, said study lead author David Rounce.
Readership
833,949
Social Amplification
0
View full article analysis
Why it's crucial that scientists lend, not toss, specimens from Antarctica
Published Jan 5, 2023 by Tech and Science Post
"Currently, researchers make their own collections and store their materials in their own way and store data in their own way," Distel says. Uniform standards would make the lending process easier—and increase confidence in the reliability of specimens and data.
Distel says participants in a three-day virtual workshop in February convened by Kristin M. O'Brien of the University of Alaska in the wake of the COVID-19 pandemic recognized that the lack of a biorepository was "an opportunity lost."
"They realized that there was a vast resource out there that was not being adequately tapped," Distel says. A white paper that came out of the workshop resulted in the PNAS opinion piece by O'Brien and Elizabeth L. Crockett of Ohio University to which Distel and Detrich also contributed.
As a subject of study, Antarctica is unique and holds important clues about the planet's health.
Readership
3,583
Social Amplification
0
View full article analysis
Shondiin Mayo represents Fairbanks in 2023 Miss Alaska competition
Published Jan 5, 2023
If chosen to wear the crown, Mayo says she wants to use media to better represent rural Alaska and the challenges faced by the people living there. She said, "I grew up in a rural community, and shedding light on that is something that I would love to do with this platform."
Mayo also studies rural development at the University of Alaska Fairbanks.
Readership
36,103
Social Amplification
0
View full article analysis
Beavers Are Transforming the Alaskan Tundra Like Wildfire as Damages Become Visible From Space
Published Jan 5, 2023 by Margaret Davis
Beavers have moved into the Arctic and are sweeping over the Alaskan tundra, radically changing its streams and hastening climate change in the area. Their invasion is a mixed bag because they create lush oases but also accelerate global warming, Insider reports. The changes are so abrupt and dramatic that they may be seen from space.
Woody plants are sprouting along the Arctic tundra's rivers and streams as it warms, providing ideal habitat for beavers. As they come into these waterways, they settle in by doing what they do best: chewing and transporting wood to build dams and obstructing swift rivers and streams to create lush ponds.
Ken Tape, an ecologist at the University of Alaska Fairbanks, said that all of western Alaska is now densely populated by beavers. It is consistent with the observations of the indigenous people living in the area, especially in the towns of Kotzebue where there were no beavers two decades ago and now they are everywhere.
Beavers can have a dramatic impact on the landscapes where they live, especially now they have sparked concern about their effects on the fragile tundra ecosystem.
Indigenous groups are concerned about what changes will happen because of the beaver invasion in the Arctic. Those concerns grow as the population of furry rodents increases, affecting specific areas and species.
Readership
203,153
Social Amplification
45
View full article analysis
Refuge Notebook: Changing winters bring new conservation challenges
Published Jan 5, 2023 by Peninsula Clarion
The variability in our winters during the last decade here has made it difficult to discern trends. Thankfully, scientists Rick Thoman and John Walsh at the University of Alaska Fairbanks' International Arctic Research Center are crunching the data for us. In 2019 they produced a very informative report, Alaska's Changing Environment.
They note that fall and winter temperatures were over 3 degrees Fahrenheit warmer in Southcentral from 2014 to 2018 than the period 1981 to 2010, and 4 to 5 degrees warmer in Interior and northern Alaska. Statewide, snowpack now develops about a week later in autumn and melts nearly two weeks earlier in the spring compared to the late 1990s.
In fact, as of 2019, the five earliest snow-off (when statewide snow coverage drops below 50%) dates all occurred from 2014 on. However, Anchorage's total seasonal snowfall had not shown any significant trend from the early 1940s to 2019, even though snowfall during five of the six winters from 2014 to 2019 was less than the long-term average.
Also statewide, river breakup has trended earlier, especially in recent years. Four of the six years from 2014 to 2019 saw an earlier breakup of the Tanana River at Nenana than all but one year prior to 1990. The earliest breakup in the history of the Nenana Ice Classic, by six days, was in 2019.
What do Alaska's changing winter conditions mean for its fish and wildlife resources? What we can say for certain is that the natural world is amazingly complex. That these environmental changes are occurring so rapidly is making it more so.
Readership
14,342
Social Amplification
0
View full article analysis
Here are the 5 East Anchorage residents vying for Dunbar's vacant Assembly seat
Published Jan 5, 2023 by Wesley Early, Alaska Public Media - Anchorage
The five candidates who filed are Harry Crawford, Joey Sweet, Jim Wojciehowski, Hilary Morgan and Rich Foehrer.
Sweet is a former University of Alaska Regent and former legislative intern who works at Angelus Memorial Park Cemetery as an office administrator.
The Anchorage Assembly is set to interview the candidates during a special meeting Friday morning, before voting on who will fill the seat. Whoever is selected will serve until the April municipal election. Then, whoever voters elect will serve the remaining two years of Dunbar's three-year term.

Readership
716,377
Social Amplification
0
View full article analysis
Graduate students want to unionize
Published Jan 5, 2023 by Alexia Bianchi
University of Alaska graduate students employed by the university are exploring unionization, according to Alaska Public Media.
"The Alaskan Graduate Workers Association would represent 425 academic student employees, about 80% of whom work at the University of Alaska Fairbanks," the article reads.
Speaking to Alaska Public Media, Abigail Schiffmiller, co-organizer of the unionization effort and grad student, stated, "We want to be involved in (the) decision making process for decisions that affect our lives," emphasizing that "[t]he cost of living in Fairbanks and Anchorage has increased a lot in recent years, but the pay increases through the university have been minimal and sporadic."
Readership
78,639
Social Amplification
0
View full article analysis
Limits on phenological response to high temperature in the Arctic
Published Jan 5, 2023 by Sarah C. Elmendorf Robert D. Hollister
Tundra plants are widely considered to be constrained by cool growing conditions and short growing seasons. Furthermore, phenological development is generally predicted by daily heat sums calculated as growing degree days. Analyzing over a decade of seasonal flower counts of 23 plant species distributed across four plant communities, together with hourly canopy-temperature records, we show that the timing of flowering of many tundra plants are best predicted by a modified growing degree day model with a maximum temperature threshold. Threshold maximums are commonly employed in agriculture, but until recently have not been considered for natural ecosystems and to our knowledge have not been used for tundra plants. Estimated maximum temperature thresholds were found to be within the range of daily temperatures commonly experienced for many species, particularly for plants at the colder, high Arctic study site. These findings provide an explanation for why passive experimental warming—where moderate changes in mean daily temperatures are accompanied by larger changes in daily maximum temperatures—generally shifts plant phenology less than ambient warming. Our results also suggest that many plants adapted to extreme cold environments may have limits to their thermal responsiveness.

Readership
17,560,875
Social Amplification
0
View full article analysis
Meet One of Alaska's longest Aurora Borealis Researchers | INDIE ALASKA
Published Jan 4, 2023 by Matthew Faubion
Syun-Ichi Akasofu always had a curiosity for the aurora borealis. Yet, no one in his hometown in Japan knew exactly where these multi-colored shimmering lights in the evening sky came from.
One day at the library, he discovered an essay about auroras written by Sydney Chapman, but he found this paper complicated and mathematical. Akasofu wrote some questions to Chapman, and he replied by inviting Akasofu to study with him in Fairbanks, Alaska.
This journey led him to publish books, create tours, and establish one of the top scientific research centers in the world.

Readership
716,377
Social Amplification
0
View full article analysis
In northernmost Alaska, a battle is on to limit the damages of permafrost thaw
Published Jan 4, 2023 by RSS Feed
Nearly 20 feet below the ground of a field of open tundra in the nation's northernmost community, an icy world gives a picture of the ancient past and the future of this part of the Arctic.
Embedded in the walls of a tunnel is frozen peat, its features perfectly preserved from 10,000 years ago.
"It's quite fresh, and it keeps the shape of the moss," said Go Iwahana, a University of Alaska Fairbanks scientist who descended down a metal ladder to reach a low, 10-meter (32-foot) long tunnel built into the permafrost in the 1960s.
Findings at the tunnel are consistent with those elsewhere on the North Slope. As air temperatures rise, the soils as deep as 20 meters below the surface are warming at a rate of up to 4 degrees Celsius per decade, according to long-term measurements by UAF scientists.
Readership
22,750
Social Amplification
19
View full article analysis
Mammoth expert reveals location of 500,000 tusks worth millions in NYC
Published Jan 4, 2023 by Ronny Reyes For Dailymail.Com
'They took 500,000 or so bones from Fairbanks to New York City, left them in the crates... they took about a whole box car load of these bones they ran out of storage and they dumped them in the East River.'
The report specifies that 100,000 of the bones were shipped directly to the museum, suggesting tens of thousands could have been tossed out.
Reeves, who owns thousands of acres of mining grounds in Fairbanks, got a hold of the report from the company he bought, and also spoke to its lead author, Richard Osborne of the University of Alaska.
Readership
78,571,621
Social Amplification
12
View full article analysis
UAA hockey upsets nationally ranked team twice, 3 Alaskans qualify for Team USA at Junior Worlds Biathlon Trials
Published Jan 4, 2023 by Josh Reed
On the college scene, the University of Alaska Anchorage men's hockey team swept one of the nation's best teams and the men's basketball team is heading into the year on a hot streak.
The UAA women's basketball team rebounded from getting blown out in a staggering 104-51 defeat to No. 8 ranked in the nation Western Washington on Thursday with a convincing 86-69 victory over Simon Fraser on New Year's Eve.
Juniors and fellow natives of Norway, Astrid Stav and Tuva Bygrave, led UAA at the U.S. Cross Country Skiing National Championships on Monday with top-10 finishes among RMISA competitors in the 10-kilometer freestyle. Stav finished seventh in a time of 29:53 and Bygrave was right behind her in eighth place with a time of 29:54. UAF had a pair of top 10 RMISA qualifiers on both their men's and women's teams with Kendall Kramer and Mariel Pulles taking fifth and sixth for in the women's 10K freestyle and Mike Ophoff and Joe Davies taking second and third in the men's.
Readership
833,949
Social Amplification
0
View full article analysis
Photos from space show 11,000 beavers are wreaking havoc on the Alaskan tundra as savagely as wildfire
Published Jan 3, 2023 by Morgan McFall-Johnsen
Beavers are taking over the Alaskan tundra, completely transforming its waterways, and accelerating climate change in the Arctic.
The changes are so sudden and drastic that they're clearly visible from space.
All in all, satellites reveal more than 11,000 beaver ponds have appeared across the tundra.
Tape had previously used satellite imagery to look for changes in vegetation — slow and subtle shifts in the appearance of the tundra.
So he was floored when he saw beaver-engineering projects completely transforming landscapes across Alaska.
"It was like hitting the ecosystem over the head with a hammer," he said.
The severity and speed of beavers' footprint on the landscape, as seen from space, is more akin to wildfire, Tape said.
Readership
56,884,755
Social Amplification
0
View full article analysis
| | |
| --- | --- |
| College Hockey News from CHN | |
Team of the Week: Alaska-Anchorage
Published Jan 3, 2023
Heading into last weekend's matchup with Massachusetts-Lowell, Alaska-Anchorage held a record of 2-12-0 and were riding an eight-game losing streak, including four straight to in-state rival Alaska to lose out on this season's Governor's Cup.
Alternatively, Lowell was sitting at 10-6-1, No. 13 in the Pairwise and firmly in control of its own postseason hopes, preparing for a tune-up series before jumping back into the gauntlet that is Hockey East conference play this season.
However, whether it be a case of the River Hawks looking ahead, or the Seawolves coming out ready to play, the weekend results were shocking. Anchorage managed not one, but two wins to sweep the weekend inside the Tsongas Center.
Readership
82,401
Social Amplification
0
View full article analysis
| | |
| --- | --- |
| Fairbanks Daily News-Miner | |
Kramer is top Nanook female, Ophoff team's top male at US Nationals
Published Jan 3, 2023 by Staff report
The University of Alaska Fairbanks' Kendall Kramer and Mariel Pulles finished fifth and sixth in the 10-kilometer race at the Rocky Mountain Intercollegiate Ski Association Qualifier on Monday at Houghton, Michigan.
The meet is being conducted in conjunction with the U.S. Cross Country Ski Championships, where the two Nanooks finished 10th and 11th with their times of 29 minutes, 18.0 seconds and 29:18.2. Haley Swirbul of Alaska Pacific University won both titles in a time of 27:32.
In the men's 10-kilometer competition, the Nanooks' Mike Ophoff finished second in the RMISA division with a time of 25:12.4. He was second to the University of Denver's Andreas Kirkeng, who won the RMISA competition in 24:27.0.
Joe Davies followed behind in third place (RMISA) and sixth-place (overall) at 25:13.0.
Readership
89,353
Social Amplification
0
View full article analysis
University of Alaska set to receive thousands of acres of land in federal spending package
Published Jan 2, 2023 by Morgan Krakow
The University of Alaska is set to gain hundreds of thousands of acres of land because of a provision in the recently passed, $1.7 trillion federal spending package.
The institution, which is a land grant university, has only received a fraction of the land Congress had intended for it. The university has about 30%, or 150,700 acres of the land it's owed. Delaware is the only state with a smaller land grant.
The clause in the new spending package creates an avenue for the university to gain around 360,000 acres of land.
Readership
833,949
Social Amplification
0
View full article analysis
Notre Dame hockey shuts out Alaska 2-0 in final nonconference game of season
Published Jan 2, 2023
The Notre Dame hockey team rang in the New Year with a 2-0 win over the Alaska Nanooks on Sunday night at Compton Family Ice Arena.
After giving up three goals in a loss to Alaska (10-8-2) on Saturday night, the Irish (9-9-2) held the Nanooks scoreless as goalie Ryan Bischel recorded his nation-leading fourth shutout of the season.
Drew Bavaro put the Irish up 1-0 in the first period, while Trevor Janicke sealed the win with an empty net goal late in the third period.
Readership
498,166
Social Amplification
0
View full article analysis
UC strike energizes unprecedented national surge of union organizing by academic workers
Published Jan 2, 2023 by Teresa Watanabe
In 2022 alone, graduate students representing 30,000 peers at nearly a dozen institutions filed documents with the National Labor Relations Board for a union election. They include USC, Northwestern, Yale, Johns Hopkins, the University of Chicago, Boston University and the Massachusetts Institute of Technology. Caltech plans to officially kick off its organizing campaign this month, and other academic researchers are working to form unions at the University of Alaska, Western Washington University, the National Institutes of Health and such influential think tanks as the Brookings Institution and Urban Institute.
A confluence of several factors has propelled the burst of labor activism: disaffection with rising inflation, unaffordable housing, limited healthcare, growing student debt, university treatment of academic workers during the pandemic, and a more union-friendly Biden administration. But students and labor experts also point to the influence of the UC strike, which drew national attention by marshaling four UAW bargaining units on all 10 campuses and the Lawrence Berkeley National Laboratory to pull off a massive walkout that shut down classes, suspended research, roiled finals and upended grading — ultimately winning some of the largest wage gains ever secured by academic workers.
Readership
202,765,300
Social Amplification
0
View full article analysis
| | |
| --- | --- |
| Fairbanks Daily News-Miner | |
Nanook hockey team closes out year with 3-2 win at No. 19 Notre Dame
Published Jan 1, 2023 by Bob Eley
The red hot University of Alaska Fairbanks hockey team closed out the 2022 portion of their schedule with a scintillating 3-2 victory at No. 19 Notre Dame Saturday evening in South Bend, Indiana.
Chase Dubois scored two goals, the Nanooks killed all six Notre Dame power play opportunities, and goaltender Matt Radomsky registered 32 saves as Alaska claimed its fifth straight victory to improve to 10-7-2 on the season.
"We've been playing good hockey all year long and we found a way to get it done again tonight," Nanooks coach Erik Largen said following the team's first win against a nationally ranked opponent this season. "I thought we started a little slow in the first period, but we had a great second period and got the job done in the third. Obviously, our penalty kill and goaltending were outstanding again tonight."
Readership
89,353
Social Amplification
0
View full article analysis
You are receiving this newsletter because someone in your organization wants to share company and industry news with you. If you don't find this newsletter relevant, you can unsubscribe from our newsletters