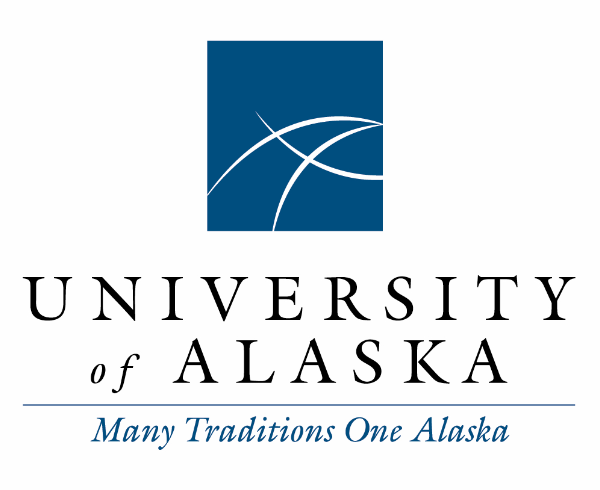 UA News for March 13, 2023
In today's news: Alaska's potential for seaweed farming was a key topic during the mariculture conference in Juneau; climate change has impacted Alaska's fisheries and is causing rapid changes in the marine ecosystem - a federal bill to increase disaster response to failed fisheries is bing introduced; the UAF ski team placed 7th in the NCAA championships; UAA hockey's Max Helgeson scored a hat trick against his former team Lindenwood; the Alaska Nanook Rifle Team won the 2023 NCAA Rifle Championship; two UAA skiers earned All-American honors and the team placed 12th overall in the NCAA Championships while UAF took 7th; UAF Rifle earned its 11th NCAA title and Rylan Kissel shot a perfect 600 - an NCAA Championship record; House Bill 26 would rename and expand the Alaska Native Language Preservation and Advisory Council; poor connectivity and telecommunications outages in Western Alaska make weather reporting more difficult; major storms in Nome are a sign of climate change; the university announces the passing of Regent Darroll Hargraves; and the Juneau Empire sat down for a Q&A with incoming UAS Chancellor DR. Aparna Palmer and UA President Pat Pitney.
Email mmusick@alaska.edu to suggest people to add to this daily news summary.
Seaweed farming inspires high hopes in Alaska for economic and environmental benefits
Published Mar 13, 2023 by Yereth Rosen, Alaska Beacon
To optimists, the plants that grow in the sea promise to diversify the Alaska economy, revitalize small coastal towns struggling with undependable fisheries and help communities adapt to climate change – and even mitigate it by absorbing atmospheric carbon. Cultivation of seaweed, largely varieties of kelp, promises to buffer against ocean acidification and coastal pollution, the promoters say. Seaweed farms can produce ultra-nutritious crops to boost food security in Alaska and combat hunger everywhere, and not just for human beings.
"Kelp is good for everybody. It's good for people. It's good for animals," Kirk Sparks, with Pacific Northwest Organics, a California company that sells agricultural products, said in a panel discussion at a mariculture conference held in Juneau in February by the Alaska Sea Grant program.
But before it achieves these broad benefits, Alaska's mariculture industry must first address significant practical issues, including an American consumer market that has yet to broadly embrace seaweed.
Along with the lofty ambitions, there are high levels of new investment. Through the Democratic-backed American Rescue Plan Act, the U.S. Department of Commerce awarded $49 million to a "mariculture cluster" of Southeast Alaska organizations for projects that include seaweed farming. The Exxon Valdez Oil Spill Trustee Council, the federal-state panel that administers money paid by Exxon Corp. to settle government claims over the massive oil spill, has devoted nearly $32 million to mariculture research and development, focusing on the spill-affected Prince William Sound. Other investments range from $500,000 from the U.S. Department of Agriculture for a mariculture incubator and processing facility to several million dollars appropriated by the Legislature to the University of Alaska for mariculture research and training.
Readership
127,489
Social Amplification
0
View full article analysis
Alaska's Climate-Driven Fisheries Collapse Is Devastating Indigenous Communities","sourceHref":"http://civileats.com/2023/03/13/alaska-climate-change-driven-fisheries-collapse-food-supplies-indigenous-foodways-food-security-health-nutrition/
Published Mar 13, 2023
"Pretty much any fishery in Alaska should consider itself on notice in terms of potential vulnerabilities to climate change."
The issues go beyond just the Blob and vary greatly across Alaska's 663,300 square miles. "The very rapidly changing ocean environment, and in turn the thinning and changing seasonality of sea ice, is a big problem for all of Western and Northern Alaska," explains Rick Thoman, climate specialist at the University of Alaska–Fairbanks' Alaska Center for Climate Assessment and Policy.
"For mainland Alaska, thawing permafrost is going to cause major issues, particularly related to infrastructure like roads and buildings," he continued.
"Then in Southeast Alaska, the warming ocean waters have extended the season and prompted the presence of an invasive crab species, which could have a big impact on the marine ecosystem there," he says. This highly competitive predator poses a threat to native species and habitats, according to NOAA, including possibly decimating shellfish populations, outcompeting native crabs, and reducing eelgrass and salt marsh habitats.
"In this area," he continued, "we're also seeing the transition of more precipitation to rain, higher snow levels, and less mountain snow cover, which means that places like Wrangell and Petersburg could become much more Seattle-like later this century." This is already proving problematic in these areas that are so dependent on snowpack-driven hydroelectric power.
Detailed in the recent Arctic Report Card (which Thoman co-authored), these crises stand to reshape—or even wipe out—small coastal communities whose entire economies are built on harvesting and processing fish, like Unalaska/Port of Dutch Harbor and St. Paul in the Pribilof Islands. And in many cases, Alaska Natives/Native Americans—who make up 21.9 percent of the state's population—are disproportionately affected.
Readership
215,787,652
Social Amplification
0
View full article analysis
| | |
| --- | --- |
| Fairbanks Daily News-Miner | |
UAF skiing team places seventh at NCAAs
Published Mar 12, 2023 by SUSAN SCHWARTZ
The University of Alaska Nordic ski team posted three more All-America finishes on Saturday en route to an overall seventh-place finish at the NCAA Skiing Championships in Lake Placid, New York.
The women's team opened the day with their 20-kilometer classic race as Estonian Olympian Mariel Pulles finished fourth in 1 hour, 1 minute and 20.9 seconds.
Novie McCabe of Utah won the race in 1:00:04.3.
The second Nanook to cross the line was sophomore Kendall Kramer, a West Valley High School graduate. She posted a 15th-place finish with a time of 1:03:52.9. Rosie Fordham 31st place in 1:07:50.1.
Joe Davies, Thursday's national champion in the 10k individual competition, was sixth in Saturday's 20k with a time of 55:48.3. Teammate Mike Ophoff followed in seventh with a time of 56:13.7 to also earn All-America honors.
Remi Drolet of Harvard won in 54:54.6, while Christopher Kalev rounded out the scoring for Alaska with a 12th-place finish in 57:42.9.
Though the lack of an Alpine program precludes them from competing for a national championship, the Nanooks finished in seventh place with their 268 points from the Nordic events, tying the best finish ever in program history. They also took third in the unofficial NCAA Nordic ski team standings, finishing behind only Utah (316 points) and Colorado (275 points).
Readership
107,825
Social Amplification
0
View full article analysis
UAA hockey's Max Helgeson nets hat trick in shootout win over Lindenwood
Published Mar 12, 2023 by Chris Bieri
University of Alaska Anchorage hockey player Max Helgeson spent the 2021-22 season playing for Lindenwood University in Missouri.
So when Helgeson's current team met his former team at Seawolf Sports Arena on Friday night, there was reason to believe his old teammates might be familiar with his game.
But that familiarity didn't into translate into any advantage as the sophomore from Anchorage notched a hat trick in a shootout win for the Seawolves over Lindenwood. The game was officially recorded as a 7-7 tie for both teams, but UAA won the shootout 3-2 after a scoreless overtime period.
Readership
786,654
Social Amplification
0
View full article analysis
Nanooks Rifle wins National Championship
Published Mar 12, 2023
The Alaska Nanooks are the 2023 NCAA Rifle Champions. This is the first championship since 2008 and the eleventh in program history. This is third-year head coach, Will Anti's first collegiate coaching championship.
Friday, the Nanooks started strong in the smallbore discipline. They won the smallbore championship scoring 2349. Ole Miss claimed second, 2346. West Virginia finished third on the podium, 2343. TCU, who was the Patriot Rifle Conference champions five weeks ago, struggled on the first day with a score of 2338 which was sixth of eight teams.
Rylan Kissell led Nanook individuals shooting a 590, which was the second-highest score behind West Virginia's, Mary Tucker, who shot a 592. Gavin Barnick and Peter Fiori shot identical 588′s. Rachael Charles was fourth for the team with a 583, and Kellen McAferty shot 582.
Saturday, Alaska dominated in air rifle. Kissell shot the first-ever perfect, 600 in NCAA Championship history. Rachael Charles followed behind with a 598. Two more Nanooks shot 590 or better. Kellen McAferty scored 592. Gavin Barnick reached 590. The fifth Nanooks shooter, Peter Fiori ended with a 588.
Readership
65,054
Social Amplification
0
View full article analysis
UAA skiers Ella Bromee, Leon Nikic earn All-American honors
Published Mar 12, 2023 by Anchorage Daily News
With a pair of speedy runs, two UAA skiers earned All-American honors in the slalom on Friday at the NCAA National Championships in Lake Placid, New York.
Ella Bromee finished fourth in the women's slalom with a time of 1:50.75. The freshman raced the fifth-fastest first run and posted the seventh-fastest second run.
Junior Leon Nikic finished sixth overall among the men with a time of 1:50.72. Nikic, who won the giant slalom at the NCAA's West Regionals two weeks ago, didn't finish his second run in Wednesday's giant slalom.
UAA finished 12th overall out of 22 teams at the NCAA Skiing National Championships.
The University of Alaska Fairbanks had a sensational week at the championships, highlighted by Joe Davies. A sophomore, Davies won the 10K freestyle race, the first Nanooks racer to ever win a freestyle national championship. Teammate Mike Ophoff finished in fifth and also earned All-American honors.
UAF scored 268 points, good for seventh place overall.
The UAF women also had a pair of All-American performances in the 5K freestyle race. Mariel Pulles finished sixth and Kendall Kramer was right behind in seventh.

Readership
786,654
Social Amplification
0
View full article analysis
| | |
| --- | --- |
| Fairbanks Daily News-Miner | |
UAF rifle team takes 11th NCAA title
Published Mar 11, 2023 by Staff report
The University of Alaska Fairbanks rifle team won its 11th NCAA title — and first since 2008 — after posting an two-day score of 4,729 in Akron, Ohio on Saturday. In the air rifle final, Rylan Kissell shot an NCAA Championship record with a perfect 600, and teammate Rachael Charles tied for third with a 598 as the Nanooks posted a second-day total of 2,380.
"There are almost no words to describe my overwhelming pride for this group," UAF's third-year coach Will Anti said. "It's been tireless work, stress management and joy to get to this moment. We've made it to the mountain top and are just taking in the view now. I think it's still sinking in for almost all of us."
Navy coach Mike Anti was asked to present the championship trophy to his son, Will Anti, the coach of the Nanooks, in a special moment for the duo.
The Nanooks finished 12 points ahead of runner-up TCU. The Horned Frogs had entered the championships ranked No. 1 in the nation after edging the Nanooks by a point — 4,750 to 4,749 — in the Patriot Rifle Championships.
Readership
88,325
Social Amplification
0
View full article analysis
House Bill 26 aims to revitalize Alaska Native languages
Published Mar 11, 2023 by Greg Knight
PROTECTING, RECLAIMING AND REVITALIZING nearly two dozen Alaska Native languages is the aim of the Alaska Native Language Preservation and Advisory Council. A bill in the Alaska Legislature is looking to assist the council in that effort.
House Bill 26, authored by Juneau Rep. Andi Story, is seeking to rename the body as the Council for Alaska Native Languages, and would also increase the number of voting seats on the council from five to seven.
The bill was heard in the House Tribal Affairs Special Committee on Wednesday, March 8.
All members are appointed by the governor and the council is made up of language experts from diverse regions of the state.
X'unei Lance Twitchell is the chair of the council and a professor of Alaska Native Languages at the University of Alaska Southeast in Juneau. He testified at the Alaska State Capitol on Wednesday afternoon.
"Alaska is home to 23 known indigenous languages, and according to recent research by the Alaska Native Language Preservation and Advisory Council, none of them are safe," Twitchell said.
Twitchell spoke to two priorities of the council's work.
"Revitalization is also what we do, which involves in my mind two things; one, protecting the speakers that you have while creating new ones, and two, ensuring that our languages are languages of power and use. Reclamation is also what we do, which is making sure that our languages are used in a wide variety of social and physical spaces," Twitchell said.
Twitchell also spoke to the level of destruction that was caused culturally, spiritually and emotionally by the suppression of Native languages.
"Because of the act of suppression and genocide of our languages, we face an unnecessary and often silent death march," he said. "I'm encouraging this panel to support this bill so we, the council, can have a name more fitting for the diverse range of work that we are doing. We also need additional representation on our council. Twenty-three languages require more than five voting members."
Readership
4,083
Social Amplification
0
View full article analysis
| | |
| --- | --- |
| The Nome Nugget - Alaska's Oldest Newspaper | |
Recent storms highlight weather station reporting woes
Published Mar 11, 2023
After four days without flights, Nomeites stranded at the Anchorage airport are starting to wonder if the Iditarod mushers will beat them back home. The delays have been a good reminder that our lives are ruled by the weather.
And yet, it's not always easy to get good reports about the conditions in the Bering Strait region. At each airstrip in the region, the National Weather Service and the Federal Aviation Administration have surface weather observation stations that are intended to monitor conditions like temperatures and wind speeds. But experts like UAF's Rick Thoman have been telling the Nugget that these stations are not consistently recording information from the villages, largely due to telecommunications outages. For example, Thoman said, as of Monday at noon, the following FAA stations were not reporting reliably for the preceding 24 hours: Gambell, Savoonga, Wales, Teller, Brevig Mission, Shishmaref, White Mountain, Golovin, Koyuk, St. Michael and Emmonak. NWS weather stations not reliably reporting were Deering, Kivalina and Kotzebue.
An FAA spokesperson said that the agency's weather data is available in three ways: via internet, dial-up and radio broadcast. The availability of those reports depends on the reliability of telecommunications systems, such as a local internet provider. In the Bering Strait region, telecommunications systems are not always reliable.
Readership
743
Social Amplification
0
View full article analysis
| | |
| --- | --- |
| The Nome Nugget - Alaska's Oldest Newspaper | |
Snow, wind and rain disrupt life as usual in Nome
Published Mar 11, 2023
From Saturday through Monday, the National Weather Service at the Nome Airport measured a total of 1.29 inches precipitation (melted snow plus the rain). According to UAF Climate Specialist Rick Thoman, "that's the highest three day total on record for Nome in March in the past 116 years. However, he adds a caveat: "The NWS Automated Surface Observing Systems was dead during the big storm March 6-8, 2021." Estimated precipitation during that storm was about one inch.
Four of the top ten highest March three-day precipitation totals have occurred in the past six years: 2023, 2021, 2020, 2018.
"That's climate change right there," said Thoman.
The peak wind at Nome Airport reached 45 mph on March 4.
Readership
786
Social Amplification
0
View full article analysis
University of Alaska announces passing of Regent Darroll R. Hargraves
Published Mar 10, 2023
It is with deep sadness that the University of Alaska announces the passing of Regent Darroll R. Hargraves on Mar. 8, after a period of illness, surrounded by family.
Regent Hargraves served on the Board of Regents since 2019, and was a long-time, dedicated public servant to the people of Alaska.
"On behalf of the Board of Regents and the University community, we offer our deepest condolences to Darroll's family, friends, and colleagues," UA Board of Regents Chair Ralph Seekins and President Pat Pitney said. "His commitment to educating Alaskans spanned decades, and we are honored to have been able to work with him in many capacities over the years. He will be dearly missed."
Readership
52,801
Social Amplification
0
View full article analysis
Q&A: Get to know the next UAS chancellor
Published Mar 10, 2023 by Clarise Larson
After months of searching and considering a pool of more than 40 candidates, earlier this week the University of Alaska announced its selection of Aparna Dileep-Nageswaran Palmer as the new leader of the University of Alaska Southeast.
The Empire sat down — virtually — with Palmer and UA President Pat Pitney to hear more about the upcoming leader's ambitions and goals for the regional university as she prepares to take over her role this summer.
Readership
51,746
Social Amplification
0
View full article analysis
You are receiving this newsletter because someone in your organization wants to share company and industry news with you. If you don't find this newsletter relevant, you can unsubscribe from our newsletters