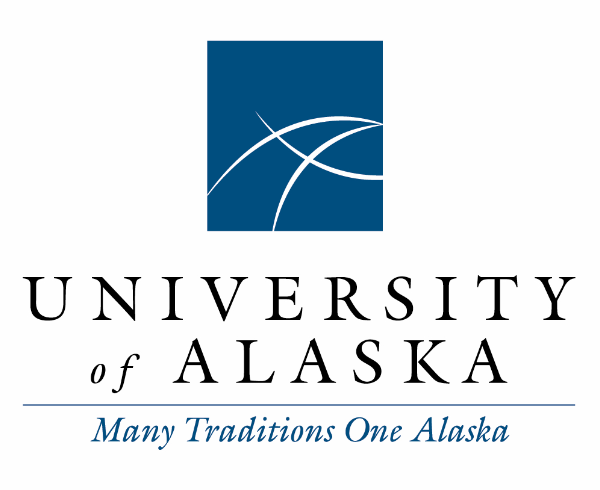 In today's news: UAF will establish a Center for Marine Debris based in Kodiak using federal Infrastructure Act funding geared toward cleaning up marine waste; Alaska has a number of conditions that make the market favorable to potential microreactors according to a recent report; UAA has contracted with Ambassador Education Solutions to offer an online bookstore; UAF recognized Helen MacLean with an Honorary Doctorate of Education for her work in language and cultural preservation; Alaska is home to a number of screenwriters some affiliated with the Writers Guild of America writer's strike and others who support their cause; UAF made history when it flew an unmanned aircraft from the general aviation area of the Fairbanks International Airport; and UAS students and instructors spent a ten-day expedition on the Juneau Icefield as part of the capstone course for the Outdoor Studies program.
Email mmusick@alaska.edu to suggest people to add to this daily news summary.
More marine debris cleanup projects coming to Alaska
Published May 24, 2023 by Kirsten Dobroth, KMXT - Kodiak
Plastic, wood, fishing nets and buoys are just some of the waste that washes up on even the most remote parts of Alaska's coastline. Now, programs aimed at cleaning up that marine debris are getting a funding boost from the National Oceanic and Atmospheric Administration – thanks to an influx of grant money from the Bipartisan Infrastructure Law.
Nearly $14 million in federal funding is earmarked for two separate programs aimed at cleaning up marine debris in the state. The money is distributed through NOAA's Marine Debris Program and funded by the Bipartisan Infrastructure Law that was passed in 2021.
Of that money, $5.85 million will go to the University of Alaska Fairbanks to establish a Center for Marine Debris based in Kodiak, that will serve as a kind of a regional headquarters for marine debris removal projects across the state. The center will eventually be able to process and recycle debris that is shipped there.
Readership
282,248
Social Amplification
0
View full article analysis
INL sees market for microreactors in some US states
Published May 24, 2023 by The Micro Modular Reactor design (Image: USNC)
The report - titled Microreactor Applications in US Markets - provides an evaluation of primarily state-level legal, regulatory, economic and technology implications for microreactor applications in US markets. The initial focus is on the Alaska and Wyoming energy markets serving location-specific energy needs for electricity and heat. A state-by-state evaluation of current carbon/carbon-related policies and nuclear policies is conducted to assess broader market applicability in states undergoing energy transitions.
This work is conducted as part of the Emerging Energy Markets Analysis (EMA) initiative led by INL and includes the University of Alaska, Boise State University, University of Michigan, Massachusetts Institute of Technology and the University of Wyoming.
The report summarises a US Department of Energy (DOE) Microreactor Program analysis of the market opportunities for microreactors. It evaluated several energy solutions for each profile market.
It says that favourable conditions for microreactors include, for example, markets that are cost competitive in electricity and heat, comparable (if not better) in remote locations with diesel sources, and have low-carbon sources including wind, solar, geothermal and energy storage. The use of modular designs allow transport to remote locations by road, barge or rough airstrips.
Microreactors can replace coal sites using existing infrastructure. They are suited to areas where transport costs are very high and subject to access restrictions for portions of the year due to weather.
Readership
116,454
Social Amplification
0
View full article analysis
University of Alaska Anchorage Selects Ambassador Education Solutions to Power its Online Bookstore and Inclusive Access Operations
Published May 24, 2023
The University of Alaska Anchorage (UAA) and Ambassador Education Solutions today announced a partnership naming Ambassador as the University's new online bookstore provider for course materials. After an extensive request for proposal process, Ambassador was selected to serve UAA students, faculty and staff with a comprehensive, enhanced, online bookstore experience, including Inclusive Access management and fulfillment. Launching this fall, UAA's new online bookstore will streamline course materials adoption, management, delivery, and access while enabling students and the University to save time and money.
"Affordability was a primary objective in our search for a new course materials partner. We wanted a solution that could help reduce course materials costs, but at the same time we didn't want to sacrifice ease-of-use, innovation and support," said David Weaver, Executive Director for Campus Services, University of Alaska Anchorage. "Ambassador stood out both for its financial value, as well as its operational value. Ambassador's technology is second to none in terms of usability, transparency and scalability. Ambassador thinks outside the box when it comes to cost saving strategies and they have an excellent reputation for service."
Ambassador is creating an online bookstore operation for course materials that aligns its technology and services with UAA's focus on promoting students' academic and personal success. The online bookstore, which will be branded to UAA, connects students to their personalized list of course materials where they can choose from new, used, digital and rentals, as well as any other required supplies, kits and more. Ambassador also will make Inclusive Access materials automatically available to students by the first day of class.
Readership
581,458
Social Amplification
0
View full article analysis
Helen MacLean recognized by UAF for preservation of language, culture
Published May 23, 2023 by Eric Sowl
Helen MacLean was born, by best estimate, in 1945. Her family lived a traditional subsistence lifestyle, moving with the seasons and with the food. So, at spring camp, in a tent, MacLean was born.
Her family was from Lime Village on the Stony River. It was an Athabascan village without a school. And the kids of Lime Village would get shipped off to boarding school. But not MacLean. When people came to gather up the kids for school, she wasn't there. Her grandparents had hidden her away.
Her grandparents raised her in the traditional way — language, culture and outdoor skills. MacLean became a time capsule of cultural knowledge.
On May 6, MacLean was recognized by the University of Alaska Fairbanks with an honorary degree for her contributions to the preservation of language and culture.
Readership
470,073
Social Amplification
0
View full article analysis
Award-winning Juneau writer talks Hollywood writers' strike
Published May 23, 2023 by Clarise Larson
While thousands of writers are on strike and 3,000 miles away rallying in front of major Hollywood studios, award-winning Juneau writer Vera Starbard rallies too, displaying a large banner from her Douglas Island home directly facing the Gastineau channel.
Starbard is one of the 11,500 writers of the Writer's Guild of America union who have been on strike since early May in advocacy for increased compensation, stable pay structure and working conditions for writers of film, television and other entertainment forms.
Starbard said she thinks the strike could last for months, but she isn't sure. The last WGA strike lasted about three months, from November 2007 to February 2008, and caused a slew of shortened seasons during that time.
Fellow Emmy-nominated Juneau residents like playwright Frank Henry Kaash Katasse and University of Alaska Southeast professor X'unei Lance Twitchell say they support Starbard and the other writers on strike but are not a part of the union themselves.
Readership
59,327
Social Amplification
14
View full article analysis
Around Alaska: History made at Fairbanks International Airport
Published May 23, 2023 by Your Alaska Link Staff
An unmanned aircraft -- owned and operated by the University of Alaska Fairbanks -- flew from the general aviation area of the airport. The flight was the first civilian large drone operation from an international airport in Alaska. The aircraft was controlled remotely by the university personnel.
Readership
4,517
Social Amplification
0
View full article analysis
UAS Outdoor Studies Expedition, Juneau Icefield, May 9-17, 2023
Published May 23, 2023
Ten University of Alaska Southeast (UAS) Outdoor Studies students and two instructors participated in a ten-day expedition to the Juneau Icefield earlier this month.
After weathering a storm early on, the group enjoyed ideal spring glacier conditions, climbing, and skiing a variety of peaks on and around the Taku Range, including the named mountains Snowdrift, Rhino, and Emperor.
The course, ODS 245, is a major requirement for ODS programming. Outings like this can only occur with the support of the UAS and Juneau-Douglas community. Specifically, we thank the UAS School of Arts and Sciences, Temsco Helicopters, SheJumps Far North, Eaglecrest Ski Area, Gary Stambaugh, and Nolan Davis.
Readership
43,267
Social Amplification
0
View full article analysis
You are receiving this newsletter because someone in your organization wants to share company and industry news with you. If you don't find this newsletter relevant, you can unsubscribe from our newsletters