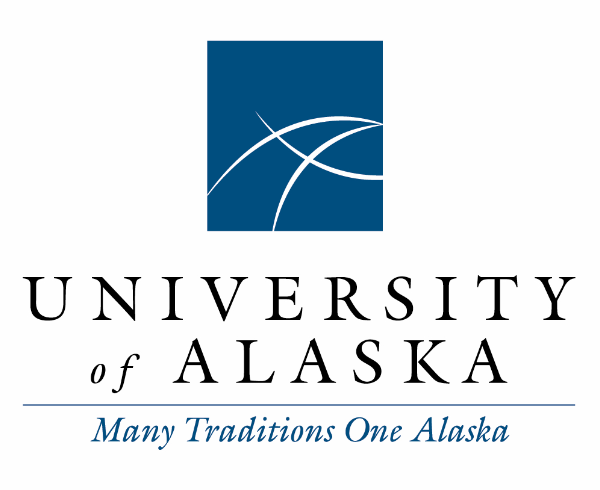 UA News for January 18, 2022
In today's news: UAA celebrates the opening of its new pride center on campus; the state has launched programs to assist farmers paying for livestock feed - interest remains in establishing an Alaska grain reserve program; UAF skier Mariel Pulles earned a second medal at the World University games and a number of UA skiers competed in the games; UAA basketball star Da'Zhon Wyche is no longer eligible to play with the Seawolves but will finish the season as a volunteer assistant coach; applications are open for URSA summer student project grants; the sports report includes basketball, gymnastics and skiing coverage; Senator Lisa Murkowski discusses the federal spending package including the provision to transfer thousands of acres of land the the university; a new report - "Alaska's Changing Arctic" - aims to aid state leaders in confronting a rapidly changing Arctic and addressing the most pressing needs; and the Alaska Mariculture Cluster received nearly $49 million in federal funding to help develop the mariculture industry in Alaska.
Email mmusick@alaska.edu to suggest people to add to this daily news summary.
LGBTQ+ students ecstatic as UAA opens first Pride Center on campus
Published Jan 18, 2023 by Lex Yelverton
Tuesday was a momentous day for LGBTQ+ members of the University of Alaska community, as it was the official ribbon cutting for the new pride center on the university's Anchorage campus.
"This is UAA's first pride center, and the first collegiate pride center in Alaska, so it's a really big occasion," Jessi Saiki said.Saiki is the Engagement and Belonging Coordinator with the UAA Pride Center
Saiki is the Engagement and Belonging Coordinator with the UAA Pride Center. The center is meant to be a safe space for students to explore gender identity and sexual orientation in a non-judgmental atmosphere, with a plan to provide programs, services, and events for LGBTQ+ members in the UAA community.
Readership
385,989
Social Amplification
0
View full article analysis
State offers help with high feed prices, but some farmers are pushing for an Alaska grain reserve
Published Jan 18, 2023 by Tim Ellis, KUAC - Fairbanks
The state launched has two new programs to help farmers pay for livestock feed. Prices are about double last year's because spring planting was delayed by last winter's heavy snowfall and fall-harvest crop yields were low due to early frosts and other unseasonable weather.
"It was tough," says local UAF Cooperative Extension Service agent Phil Kaspari. "We had those high input costs, poor returns, and a number of people are in survival mode."
Kaspari said in an interview Monday that higher prices for feed, fuel and fertilizer have driven some producers to cut back on their livestock.
"The last thing that we wanted to see happen is people having to cull down their herds," he said, "but in fact that's what a number of these people have had to do."
Alaska Farm Bureau President Scott Mugrage says the problem affects many farmers around the state.
"It's not just people are paying a high cost for feed," he said. "We're going to run out of grain in the state of Alaska."
....
Both Mugrage and Kaspari agree. And they'd had hoped the state would move ahead on setting up a grain reserve after Gov. Mike Dunleavy talked about it in June at Nenana's annual Agriculture Day event. An Agriculture Division spokesperson said last week that state officials are still considering a grain reserve, but decided to move ahead on the other programs in an effort to get help to farmers this year.
Readership
142,058
Social Amplification
0
View full article analysis
| | |
| --- | --- |
| Fairbanks Daily News-Miner | |
UAF junior earns silver medal in 5k cross-country skiing race
Published Jan 18, 2023 by Staff report
Estonia's Mariel Pulles collected her second medal and West Valley High School graduate Kendall Kramer placed 12th in Tuesday's 5-kilometer classic cross-country skiing race at the World University Games in Lake Placid, New York.
Pulles, a junior at the University of Alaska Fairbanks, covered the course in 13 minutes, 38.2 seconds. She finished second to Finland's Hilla Niemela (13:20.8) and ahead of Maria Boccardi (13:43.0).
"The course was super hard," Pulles said. "It was 3k up and then your legs are flooded, and you have to come down those sketchy turns. It was hard, but I enjoyed every minute of it."
Pulles' silver medal accompanies the gold she won Sunday in the 1.5-kilometer sprint.
Pulles' UAF teammate Kramer was the highest-placing American with a time of 14:16.7. The Nanooks' Rosie Fordham, representing Australia, was 35th in 15:01.8.
A pair of UAF men competed in the 10k classic on Tuesday. Estonia's Chris Kalevala was 56th (27:35.9) and Germany's Philipp Moosmayer was 59th (27:51.6).
Readership
89,353
Social Amplification
0
View full article analysis
Athlete of the Week: Da'Zhon Wyche gives his last to UAA basketball
Published Jan 18, 2023 by Jordan Rodenberger
Da'Zhon Wyche penciled his name into the Alaska basketball history books when he led the West Anchorage Eagles to the Class 4A State Championship in 2015. He inked it permanently when he signed with the University of Alaska Anchorage to play out the remainder of his collegiate career.
"Coming home, being able to play in front of my family and friends meant a lot to me, because a lot of them haven't gotten to see me play since high school or online on like a stream," Wyche said. "So a it's a little different, they get to come up and be in the stands and watch."
Wyche's playing days will likely continue at the professional level overseas in the coming years, but for now, he made a commitment to the Seawolves and is seeing it through by joining the bench as a volunteer assistant coach for the remainder of the season.
"I'm very blessed to have this opportunity to still be with the guys and the coaching staff, and just to get a different perspective of basketball other than being a player on the court," Wyche said.
"It was tough at first but I am getting past it. I am getting back in the gym," Wyche said. "Playing college basketball was always a goal for me, but I always wanted to be a professional, play overseas — so there is more to my goal that I am chasing so I can't let this unfortunate situation derail those dreams and goals."
While Wyche's presence on the court will be missed, the UAA men's basketball season rolls on with visits to Western Oregon and Saint Martin's this week with their new volunteer assistant coach Wyche on the sideline.
Readership
385,989
Social Amplification
0
View full article analysis
URSA's Summer 2023 Student Project Award is now open for applications!
Published Jan 18, 2023 by Pam Dunklebarger
URSA's Summer 2023 Student Project Award is now open for applications!
The Summer Student Project Award offers up to $6,000 for BOTH individual and group applicants to use toward an undergraduate research or creative activity project this summer. Funds may be used towards fellowships (student stipends), tuition, travel, or supplies/services. Students from all University of Alaska Fairbanks campuses and of all disciplines are encouraged to apply!
Readership
1,379
Social Amplification
0
View full article analysis
Alaska sports week in review: Grace Christian basketball upsets top-ranked Dimond, UAA gymnastics hosts first competition since full reinstatement
Published Jan 18, 2023 by Josh Reed
On the college hoops scene, both UAA basketball teams rebounded from tough losses on Thursday with bounce-back wins on Saturday. The men's team came up short 79-74 against Western Washington on Thursday but got back in the win column Saturday with a 68-59 win over Simon Fraser. The women's team responded from suffering a 71-47 loss to Central Washington on Thursday with a 68-58 victory Saturday over Northwest Nazarene.
The UAA gymnastics team opened 2023 by hosting West Chester University for a pair of dual meets on Friday and Sunday. Even though the Seawolves fell in both contests, it marked their first competition since being fully reinstated and they are excited for the outlook of not only the season but the program as a whole for years to come now that its fate no longer hangs in the balance.
"This is truly a rebuilding year and I'm really excited to see us progress throughout the next few meets," Seawolves head coach Marie-Sophie Boggasch said. "That's kind of the outlook, we're just building."
A pair of members of the UAA women's ski team had strong showings at the World University Games in Lake Placid, N.Y., over the past few days. Carmen Nielssen, a Norwegian native, finished sixth overall Monday with a time of 1:43.38 in the Alpine combined events. Her American teammate Ainsley Proffit finished seventh overall with a finish of 1:43.39.
Readership
778,906
Social Amplification
105
View full article analysis
Talk of Alaska: Senator Lisa Murkowski
Published Jan 17, 2023 by Lori Townsend, Alaska Public Media
At the very end of 2022, Congress passed the massive $1.7 trillion spending package. The bill includes language to fund new projects around the state, transfer land to the University of Alaska and much more. U.S. Sen. Lisa Murkowski joins us to discuss what else the money will support, talk about the new Congress and Alaska's new congressional delegation on this Talk of Alaska.
Readership
262,508
Social Amplification
0
View full article analysis
New report series aims to help Alaska's Arctic decision-making
Published Jan 17, 2023
The University of Alaska today released the first in a series of informational reports designed to aid state leaders as Alaska confronts a rapidly changing Arctic and the increasingly globalized North.
The initial "Alaska's Changing Arctic" report focuses on energy issues most likely to require action by the Alaska Legislature in the near future.
The university plans to produce a new report annually, each focusing on a key Arctic issue and tailored to the most pressing needs of the state at the time. University experts will not make recommendations in the reports, instead leaving that task to policymakers.
"As a global leader in Arctic research, policy development, and leadership, the university system is uniquely positioned to provide essential information to the state's leaders and all Alaskans," said UA President Pat Pitney. "This report, representing the breadth and depth of our Arctic expertise, illustrates how we can support state interests and policy initiatives, such as infrastructure and energy sustainability."
Readership
46,565
Social Amplification
0
View full article analysis
Developing Alaska's mariculture cluster
Published Jan 17, 2023 by TERRY HAINES
The American Rescue Plan, signed into law in March of 2021, was meant to "enable all Americans to respond to and recover from the impacts of COVID-19."
A significant part of that $3 billion investment went to the EDA, or Economic Development Administration. The EDA then designed a number of competitive grant programs to help build a more resilient economy.
Diversity is a big component of a resilient economy, as tourism dependent communities in Alaska discovered during the pandemic and as fishing communities are reminded every time a stock crashes.
The largest of these EDA programs is the Build Back Better Regional Challenge, which awarded between $25 million and $65 million each to regional coalitions to "transform their regional economy by growing an industry sector."
Nationwide, 529 applicants submitted proposals. Sixty finalists were given $500,000 to further refine their projects. On Sept. 2, the 21 winners were announced, and among them was the Alaska Mariculture Cluster, which received nearly $49 million.
This is an impressive achievement on the part of the Alaska mariculture cluster. The Southeast Conference led the charge, and will act as the lead going forward. They are the regional economic development organization for Southeast Alaska. Led by their executive director, Robert Venables, they herded together a colossal collection of cats, including:
State of Alaska
Prince William Sound Economic Development District
Kenai Peninsula Economic Development District
Southwest Alaska Municipal Conference, the administrative entity for the region that includes Kodiak. The regional lead for the cluster is Kodiak seaweed cultivator Nick Mangini.
Central Council of the Tlingit and Haida Indian Tribes of Alaska
Alaska Mariculture Alliance
University of Alaska Fairbanks, including Alaska Sea Grant and the Mariculture Research and Training Center
University of Alaska Anchorage
University of Alaska Southeast
Alaska Fisheries Development Foundation
Alaska Longline Fishermen's Association
Their successful argument stressed the tremendous potential of mariculture in Alaska, as well as its need for a boost of seed money. Alaska has 6,640 miles of coastline and, including islands, has 33,904 miles of shoreline. The estimated tidal shoreline, which includes islands, inlets and shoreline to head of tidewater, is 47,300 miles. So there is plenty of room for mariculture.
Readership
18,965
Social Amplification
0
View full article analysis
You are receiving this newsletter because someone in your organization wants to share company and industry news with you. If you don't find this newsletter relevant, you can unsubscribe from our newsletters