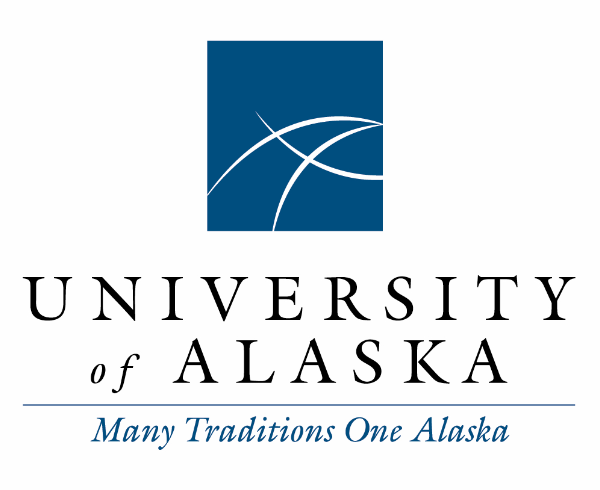 UA News for March 29, 2023
In today's news: the Geophysical Institute is forecasting increased geomatic activity over the next few days after a second coronal hole in recent weeks has been identified; UA researchers are joining an international expedition to study the arrival of spring in the Arctic; a new video on the role of Alaska in international affairs - part of the series on Alaska's Changing Arctic - has been released; studies of river otters after the Exxon Valdez oil spill indicate that they can live in polluted waters, meaning that their presence in waterways isn't necessarily an indication of reduced environmental contamination; the UAF "Fresh Eyes on Ice" is a resources on ice thickness across Alaska; a recent report indicates arctic sea ice levels are lower than average; PRSA in partnership with UAF is offering a workshop on inclusive storytelling with "Molly of Denali" producers; researchers at UAF are helping to address Fairbanks air pollution issues; the ASEP program is receiving a portion of a grant from US. Fish and Wildlife to support their internship program; and a UAA writing professor played a role in connecting an old diary found by a soldier in Vietnam with its author's family in a story receiving national and international attention.
Email mmusick@alaska.edu to suggest people to add to this daily news summary.
A second gigantic coronal hole has popped up on the Sun and is pointing towards the Earth » Science News
Published Mar 29, 2023
Just a week ago, a big hole in the atmosphere of Sole which resulted in a severe geomagnetic storm and that transported the northern lights at very low latitudes. But be careful, because now there is a second and gigantic coronal hole popped up on the Sun and that points to the Earth. According to forecasts, another is expected increase in solar wind arriving at our planet by the end of this week.
I coronal holes are nothing but areas where the crown of the sun it is temporarily darker and colder compared to the surrounding areas. From the solar corona the magnetic field extends into interplanetary space as an open field and this could lead to a increased geomagnetic activity.
According to the latest forecasts of University of Alaska Fairbanks Geophysical Institute there may be a small increase in geomagnetic activity for both Thursday 30 March that for Friday 31 March. Anyway, the National Oceanic and Atmospheric Agency has not yet announced the forecast for these days. Only in the next few days could we have a clearer view of the effect of new coronal hole of the Sun on Earth, therefore, it would be advisable to check it if you are curious to photograph and admire suggestive northern lights.
Readership
87,547
Social Amplification
0
View full article analysis
Icebreaker research expedition into the High Arctic spring will study how the atmosphere, sea ice and ocean interact
Published Mar 29, 2023
Interdisciplinary teams will study the arrival of spring in the Arctic – when it comes, and what are the processes that control that seasonal transition.
It is especially important to measure the consequences when excessive amounts of moisture rapidly move into the Arctic, as they are becoming more common, in the Arctic that is warming four times faster than the rest of the planet.
An international expedition will set off on the Swedish icebreaker Oden on 7 May 2023 from Svalbard into the High Arctic studying the ArtofMelt (Atmospheric Rivers and the onset of sea ice Melt). The researchers examine how the atmosphere, sea ice and ocean interact (ASOI), especially during Atmospheric River (AR) events.
AR events can trigger massive ice melt as the high winds and waves cause the ice to fracture leading to in part rapid evaporation, and the formation of clouds that can carry rain and snow out of the Arctic – where is that moisture headed and what are it's distinct fingerprints these spring-generated storms move into Europe, Eurasia and over Greenland. With the collaboration of numerous research teams, the spring processes will be comprehensively measured in an orchestrated manner including: atmospheric processes, the isotope geochemistry of air and the seawater as well as the amount water vapor and trace gas fluxes (CO2 and CH4) into the atmosphere and an entire suite of ocean chemistry and water mass attributes.
A research team from the Universities of Oulu and Alaska lead by UArctic Research Chair, Professor Jeff Welker, join the crew of 40 international researchers within the Swedish Polar Research Secretariat's ArtofMelt 2023 expedition. The expedition is headed into the Fram Strait between Svalbard and north-east Greenland and points north to capture ASOI prior to the injections of warm AR events, during these periods and following the events. The researchers return to Svalbard 15 June.
Readership
14,101
Social Amplification
0
View full article analysis
New video on international affairs and Alaska's Changing Arctic
Published Mar 29, 2023
In tandem with the opening of the legislative session in January, the University of Alaska released the first in a series of informational reports to aid state leaders as Alaska confronts a rapidly changing Arctic and the increasingly globalized North.
The report was led by the Center for Arctic Policy Studies at the International Arctic Research Center.
The report covers four energy topics:
The history of Alaska's reliance on oil and the boom-bust impact on the state's economy
How Alaska currently produces energy and has become an expert in cold climate renewables and microgrids
Energy infrastructure planning under rapidly changing environmental conditions
Current competition and cooperation in the international Arctic energy regime
Watch a video about Alaska in international affairs
In this video, the fourth of five about the report, Amy Lauren Lovecraft of the Center for Arctic Policy Studies and Brandon Boylan of Arctic and Northern Studies, both at UAF, discuss how the U.S.'s collaborative and competitive global relationships impact Alaska's position in the Arctic energy regime, including key points that state leaders must consider when navigating decisions related Alaska's energy future against the backdrop of volatile global marketplaces.
The full Alaska's Changing Arctic video playlist is available on YouTube.
Readership
14,101
Social Amplification
0
View full article analysis
Don't Read Too Much into River Otters' Return
Published Mar 29, 2023 by Hakai Magazine
The otters' ability to bear such a heavy contaminant burden suggests that a population resurgence alone may not reflect the quality of an environment. They just become as toxic as the environments they inhabit.
However, their localized bathroom habits, mixed diet of fish, crustaceans, and mammals, and persistence in the face of pollution make them useful indicators of environmental contamination.
River otters have played this role before. Following the 1989 Exxon Valdez oil spill, river otters lingered in oil-drenched waterways, allowing scientists like Larry Duffy at the University of Alaska Fairbanks to track the effectiveness of the oil cleanup. In 2014, scientists in Illinois discovered dieldrin in otter organ tissue even though the insecticide had already largely been banned for 30 years. In these cases, the collection of long-term pollution data was made possible by the creatures' resilience in contaminated waterways. Wainstein wants to similarly use the Green-Duwamish River otters as biomonitors of the Superfund cleanup over the next decade.
Readership
329,601
Social Amplification
0
View full article analysis
Ice thickness around state may give clue to spring breakup
Published Mar 29, 2023 by Suzanne Downing
Ice thickness at this time of year in Alaska is no flawless predictor of how breakup will go on the major rivers, but at least it's an indicator. As March ends, the ice thickness on the Yukon River is 25 inches, three inches less thick than last March, and four inches thicker than in 2021. In other words, in spite of a snowy winter, the ice thickness is pretty average.
The thickest ice on a river in the state, as of now, is the Tolovana River below Rosebud Creek, which measured 60 inches this month, about the average for this time of year. The Tolovana River ice is measured south of Livengood.
Chena Lake, south of the boat ramp in Fairbanks, has 38 inches of ice, a bit above the average, which is 32 inches.
Cottonwood Lake in Anchorage is covered in 24 inches of ice, about 80% of what is normal for the lake this month.
On Lake Hood, the world's busiest seaplane base, the last measurement taken was Feb. 11, and the ice was between 22 and 27 inches thick in various places.
Visit the University of Alaska Fairbanks' "Fresh Eyes on the Ice" website at this link.
Readership
70,189
Social Amplification
0
View full article analysis
Arctic sea ice extent fifth lowest in 45 years of the satellite record
Published Mar 28, 2023 by Angeli Gabriel
This year, arctic sea ice was 7% below its 1981 to 2010 average maximum of 6.04 million square miles at its maximum extent, according to the National Snow and Ice Data Center.
According to the NSIDC, the maximum sea ice extent in the Bering Sea was about 15% below the 1991-2020 median. Alaska Climate Specialist Rick Thoman noted, however, those numbers are in keeping with recent years.
Thoman added that the median peak ice coverage of the most recent 11-years is more than 20% lower than the three preceding 11-year intervals.
In addition to the extent of sea ice, data shows that the thickness of sea ice has changed, as well.
According to Thoman, ice is thicker in some areas, such as in Fram Strait along the east coast of Greenland.
In other areas, however, the ice has become thinner. The Chukchi Sea between Russia and Alaska, along with the Beaufort Sea on Alaska's northern coast, have seen a decline in ice thickness compared to that of last March.
Comparatively-thin ice is also apparent near Alaska and northwest Canada.
According to Thoman, this is worrisome for the upcoming summer on multiple fronts, such as ecosystem and community impacts now through at least the fall.
Readership
2,705,709
Social Amplification
0
View full article analysis
Inclusive Storytelling workshop with "Molly of Denali" producers, advisors
Published Mar 28, 2023
Join PRSA Alaska chapter members in Fairbanks for a workshop on inclusive storytelling.
About this Event
Dewey Hoffman, Alaska Native Cultural Advisor
Molly of Denali, the first nationally distributed animated series featuring an Alaska Native lead character is now in its third season on PBS. Join PRSA Alaska chapter members in Fairbanks for a workshop on inclusive storytelling and learn more about the collaboration that led to the development of the show. and the ongoing efforts by the show's producers.
This workshop, offered in partnership with the University of Alaska Fairbanks Office of Advancement, will be geared toward a broad range of communicators and creative teams as well as those who are focused on Diversity and Inclusion in their organizations.
Readership
199,022
Social Amplification
0
View full article analysis
Legislative resolution takes aim at EPA wood-stove certification in Fairbanks
Published Mar 28, 2023
A resolution pending in the Alaska Legislature urges both the U.S. Environmental Protection Agency and the Alaska Department of Environmental Conservation to do more to address wintertime air pollution in Fairbanks.
House Joint Resolution 11 calls on the federal agency to improve a wood-stove certification program that has been deemed ineffective. It also calls on the state to develop an "economically and legally defensible state implementation plan" to achieve federal air-quality standards in the Fairbanks area.
EPA is considering public comment on the matter and expects to issue a final decision on whether to approve the state air-quality plan by the end of the year, Dunbar said.
Fairbanks business leaders have argued that EPA is asking for measures that are too expensive and that, because of the wood-stove certification problems, the agency bears some of the blame for the poor air quality. "Before the EPA forces our community to implement various control measures, they should take the necessary steps to fix their faulty wood stove certification program. . . .The EPA's failure to have a reliable wood stove certification program likely resulted in installing wood stoves that did little to reduce particulate emissions," said a letter from the Greater Fairbanks Chamber of Commerce that supports the legislative House Joint Resolution 11.
Meanwhile, scientists are studying the sources and patterns of and possibly remedies for Fairbanks' air pollution.
Efforts include a broad-ranging program at the University of Alaska Fairbanks. That research program found, for example, that a switch to low-sulfur fuels resulted in reductions in winter air pollution.
One recent study with UAF coauthors found that during strong inversions, local levels of particulate pollution can vary dramatically between neighborhoods, while levels are more uniform during weak inversions.
Readership
52,801
Social Amplification
0
View full article analysis
| | |
| --- | --- |
| National Fish and Wildlife Foundation | |
NFWF's Alaska Fish and Wildlife Fund Announces $651,000 in Conservation Grants
Published Mar 28, 2023
Grants will also fill information gaps on birds and wildlife by surveying red knots at a critical spring migration stopover site, monitoring tundra-nesting birds and small mammals to examine the effect of human infrastructure on populations, conduct an aerial survey of spectacled eiders on the northern Bering Sea wintering area, and collect field data on forage conditions in the Arctic National Wildlife Refuge to understand how changing climate conditions are affecting summer forage areas of the Porcupine Caribou Herd.
Additionally, grants will support the University of Alaska's Alaska Native Science and Engineering Program (ANSEP) student internships with agencies and local organizations to strengthen the existing pathway for Alaska Native youth to engage in on-the-ground conservation activities and provide important work experience to build their resumes.
"The U.S. Fish and Wildlife Service looks forward to continuing its partnership with the University of Alaska's Alaska Native Science and Engineering Program providing internships for Alaska Native students," said Neesha Stellrecht, Manager of the Endangered Species Program in Fairbanks, Alaska. "This year's NFWF grant will match students with biologists to gain valuable work experience collecting data used in subsistence fishery management, and actively engage local stakeholder groups in the decision-making process. Collaborative projects like this, that support local knowledge and experiences, are especially important as Pacific salmon stocks are experiencing a period of low productivity throughout Alaska."
Readership
15,125
Social Amplification
0
View full article analysis
'The book from the enemy': A lifetime after Vietnam, U.S. veteran delivers a diary to its home
Published Mar 28, 2023
'The book from the enemy': A lifetime after Vietnam, U.S. veteran delivers a diary to its home
At home, Mathews held a diary that had been with him for 56 years. He understood it would not be his for long. Its next journey was already beginning.
Tan, the local official in Vietnam, had emailed the reporter in New Jersey and also asked Shannon Gramse, a writing professor at the University of Alaska Anchorage who had recently visited Ha Tinh as part of an educational exchange program, to help him connect with Mathews.
Within days, Mathews was flooded with requests from Vietnamese publications looking for interviews.
To accommodate the 12-hour time difference, he would give late-night interviews over Facebook Live. More than a dozen pieces were published in Vietnam, detailing the search for the soldier and his family's emotional response to the book's discovery.
Two weeks after the initial story broke, Mathews and his wife, Christine, were planning a trip to the country he had left 56 years ago as a young soldier.
Readership
68,417,680
Social Amplification
0
View full article analysis
You are receiving this newsletter because someone in your organization wants to share company and industry news with you. If you don't find this newsletter relevant, you can unsubscribe from our newsletters