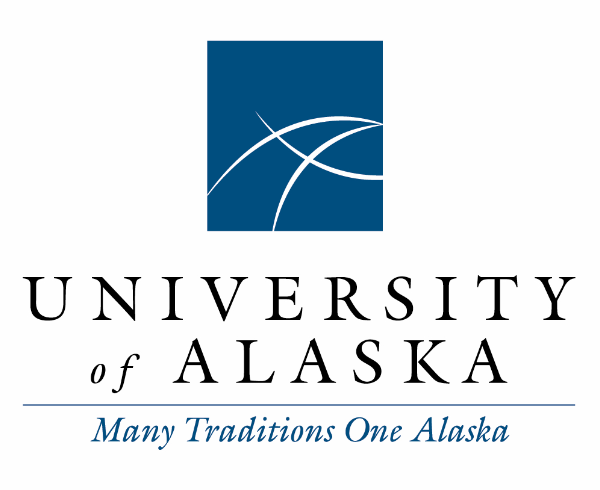 UA News for January 24, 2022
In today's news: the first in a series of short videos supporting the newly released "Alaska's Changing Arctic" report was released today; UAF's Alaska Satellite Facility announces a new director; researchers are surveying B.C. residents about their knowledge of volcanoes following the release of a report about volcanic activity around Alaska's Mt. Edgecumbe; Master Carver Wayne Price is returning to UAS to teach carving classes in the North Coast Native art program; and Alaskans can learn a lot from the Arctic Report Card.
Email mmusick@alaska.edu to suggest people to add to this daily news summary.
Alaska Satellite Facility selects new director with a history from within the institution
Published Jan 25, 2023 by satnews
There's a new director at Alaska Satellite Facility at the University of Alaska Fairbanks Geophysical Institute. Wade Albright has been with ASF since 1996, just five years after it became operational. He had been serving as interim director since late January 2022, when then-Director Nettie La Belle-Hamer left to become UAF vice chancellor for research.
"I'm proud to be associated with ASF because we've done such phenomenal things," Albright said. "We've been so successful. And that's because of the amazing staff at ASF."
The Alaska Satellite Facility operates six satellite dish antennas, four of them for NASA, that downlink Earth-observing remote sensing data from polar-orbiting government and commercial satellites. Among those antennas is the iconic blue dish atop the Elvey Building, home of the Geophysical Institute.
ASF also processes and archives downlinked synthetic aperture radar data and makes it available to scientific users around the world. With SAR, an instrument aboard a satellite sends out energy and records the amount reflected back after interacting with the Earth.
Readership
10,576
Social Amplification
0
View full article analysis
Researchers call on British Columbians to share what they know about the risk from volcanoes
Published Jan 24, 2023
Many British Columbians are well-versed in earthquake drills and have likely weathered a few significant storms and floods in their lifetime, but how aware are they about the hazards posed by a possible volcanic eruption?
This is the question researchers at Simon Fraser University's Centre for Natural Hazards Research are trying to answer through an online survey open to B.C. residents age 18 and older.
...............
After centuries of inactivity, a volcano in the Alaskan panhandle, about 450 kilometres northwest of Prince Rupert, B.C., has recently awakened from dormancy.
Scientists have traced a swarm of minor earthquakes around Sitka, Alaska, in 2020 to magma activity below Mount Edgecumbe (L'úx Shaa), around 450 kilometres northwest of Prince Rupert, B.C.
The City of Prince Rupert said its emergency personnel had been made aware of the regional volcanic activity and has reviewed its emergency plans.
"At this point, there has been no local alert or hazard watch issued for our area," said the city in a statement to CBC News in November after a study from the University of Alaska showed rising magma levels below Mount Edgecumbe.
Readership
16,410,774
Social Amplification
0
View full article analysis
Master carver Wayne Price is back at UAS teaching carving and formline
Published Jan 24, 2023 by Yvonne Krumrey, KTOO
Lingít Master Carver Wayne Price is returning to the University of Alaska Southeast as part of its Northwest Coast Arts program.
"The attention being paid to all branches of Northwest Coast Native art. I really feel the support out here at UAS," Price said.
He will be teaching carving courses and formline design classes.
Both art forms have beginning, intermediate and advanced curriculums, but some of the classes are combined. Price says the formline class is intensive.
Price said he only found out last week that he would be teaching this term, but he thinks his classes will fill up fast. Students in the beginning carving class will be making paddles, while intermediate and advanced students can choose their projects.
"So they have the benefit of an artist who's got 50 years of Northwest coast art under my belt. And I bring that all here to the University of Alaska, at Áak'w," Price said.
Readership
142,058
Social Amplification
0
View full article analysis
What Alaskans can learn from the Arctic Report Card
Published Jan 24, 2023 by From the University of Alaska Fairbanks
Alaskans can learn much about their state in the 2022 Arctic Report Card released nationwide this month. The Arctic and Alaska are growing warmer and wetter, University of Alaska Fairbanks scientists are at the heart of tracking this and other Arctic changes, and Alaskans are calling for people to work together to address the consequences of climate change.
The Arctic Report Card checks in annually on the state of the Arctic via key "vital signs," ranging from air and ocean temperature to sea ice and snow. The report also discusses emerging topics like increased Arctic ship traffic. It is produced by the National Oceanic and Atmospheric Administration and released at the fall meeting of the American Geophysical Union.
Readership
3,546
Social Amplification
0
View full article analysis
You are receiving this newsletter because someone in your organization wants to share company and industry news with you. If you don't find this newsletter relevant, you can unsubscribe from our newsletters