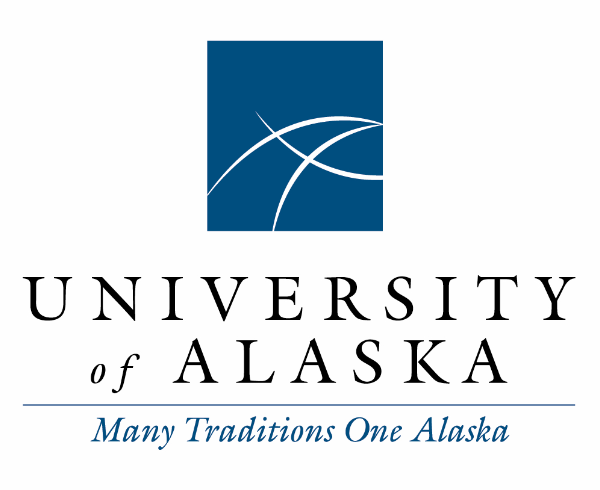 UA News for February 14, 2023
In today's news: UAA Chancellor Sean Parnell visited KPC and highlights increasing enrollment; Parnell visited Kodiak College and touts the priority on preparing a workforce for Alaska jobs; President Biden to nominate Dr. Mike Sfraga to serve as the first Arctic ambassador; and Senator Murkowski welcomes the nomination of Dr. Mike Sfraga as Ambasador-at-large for the Arctic.
Email mmusick@alaska.edu to suggest people to add to this daily news summary.
University chancellor visits KPC
Published Feb 14, 2023
Enrollment at Kenai Peninsula College is increasing, in part as the school's Middle College program for local high schoolers becomes more popular.
That's according to Sean Parnell, chancellor of the University of Alaska Anchorage — the umbrella university system for KPC's Kenai and Homer campuses.
Parnell — who has been chancellor since 2021 — visited the peninsula last week and said Friday the college is seeing growth in enrollment from year to year. That's following a decline in enrollment during the pandemic.
"The last two semesters, they've grown 20% over the year prior," Parnell said. "So it's a pretty exciting place to be part of."
Parnell said a big focus university-wide is on building up Alaska's workforce, which has been shrinking statewide.
He pointed to KPC's process technology program, which has its roots in the oil and gas industry. He said there are still industry jobs in Cook Inlet and the North Slope that students can get into once they graduate.
Readership
2,072
Social Amplification
0
View full article analysis
UAA Chancellor says workforce development a top priority during Kodiak stop - KMXT 100.1 FM
Published Feb 14, 2023 by Kirsten Dobroth
University of Alaska Anchorage Chancellor Sean Parnell spent part of last week visiting with students and staff at Kodiak College, where he toured the campus and stressed the importance of building up Alaska's workforce.
Parnell is the former governor of Alaska – he's served as the university system's chancellor since 2021.
He said the pandemic has changed the types of educational opportunities people are interested in. He says the UAA system as a whole has seen strong enrollment online, and the university has dropped out of state tuition requirements for virtual students outside of Alaska as more people students are taking classes remotely. UAA has also seen growth in its accelerated educational programs, like its certificate training for trades like welding or in IT services.
"A lot of people want to get into an education setting and get out quickly and get back to work in a new field or with being upskilled in their existing field," said Parnell.
Parnell said those types of programs keep good workers in the state – and for many students, they start in high school. In Kodiak, 11th and 12th graders can take courses at Kodiak College to chip away at four year degrees.
Readership
2,765
Social Amplification
0
View full article analysis
| | |
| --- | --- |
| Fairbanks Daily News-Miner | |
Fairbanks resident nominated for Arctic Region post
Published Feb 13, 2023 by News-Miner file
President Biden intends to nominate Dr. Michael Sfraga of Fairbanks to serve as the first Arctic ambassador, according to the White House.
Sfraga is included in the list of key nominees to positions in the Biden administration, which the White House released Monday.
Biden created the ambassador-at-large position for the Arctic region in August. According to the U.S. State Department, the Arctic ambassador will "advance U.S. policy in the Arctic, engage with counterparts in Arctic and non-Arctic nations as well as Indigenous groups, and work closely with domestic stakeholders, including state, local, and tribal governments, businesses, academic institutions, nonprofit organizations, other federal government agencies and Congress."
Sfraga, who is originally from Alaska, earned a Ph.D. in geography and northern studies from the University of Alaska Fairbanks. He serves as the chair for the U.S. Arctic Research Commission where he advises the president and Congress on research and policy related to the Arctic. He also is on the Scientific Advisory Council of the Finnish Institute for International Affairs.
Readership
78,683
Social Amplification
0
View full article analysis
Murkowski welcomes nomination of Dr. Mike Sfraga to be Ambassador-at-Large for the arctic region
Published Feb 13, 2023
U.S. Senator Lisa Murkowski (R-AK), co-chair of the Senate Arctic Caucus, today welcomed President Biden's intent to nominate an Alaskan, Dr. Mike Sfraga, to be Ambassador-at-Large for the Arctic Region.
Murkowski championed the creation of the position, which the State Department agreed to establish last August, and strongly supports Dr. Sfraga's swift confirmation to be the first to hold the post.
"I'm very pleased to see Dr. Mike Sfraga nominated to serve as Ambassador-at-Large for the Arctic Region. This places the U.S. one step closer to having dedicated, high-level diplomatic representation in the Arctic, which will allow us to advance a range of U.S. policy priorities at a crucial time," Murkowski said.
Readership
46,565
Social Amplification
0
View full article analysis
You are receiving this newsletter because someone in your organization wants to share company and industry news with you. If you don't find this newsletter relevant, you can unsubscribe from our newsletters