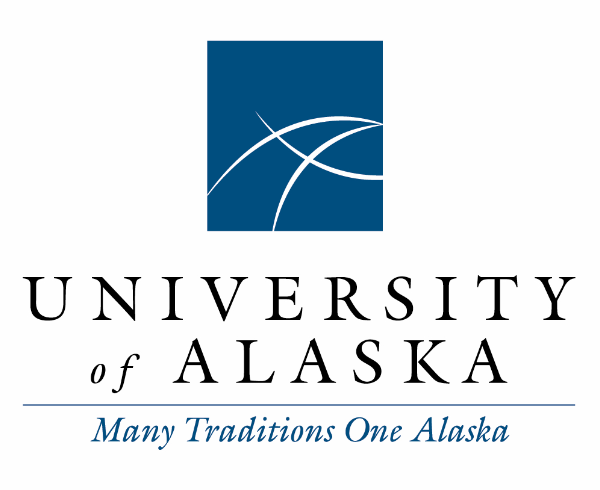 UA News for April 21, 2023
In today's news: UAA researchers have discovered antibiotic-resistant microbes in Anchorage moose poop; projects for Alaska in the Federal Infrastructure Law include marine debris removal funding for UAF and Kachemak Bay peatland conservation funding to UAA; UAF Yup'ik language instructor Casey Jack was a guest speaker at the Native language spelling bee; researchers have found a connection between Arctic ice melt (causing extreme weather) and increased wildfires; the UAF Unalaska Learning Center is celebrating its new location with two days of free workshops; climate specialist Rick Thoman describes how April and May weather can affect spring breakup; and read an interview with the 2023 High North Hero Diane Hirshberg about her work in Alaska.
Email mmusick@alaska.edu to suggest people to add to this daily news summary.
Antibiotic-resistant microbes lurk in poop of Anchorage moose, UAA research finds
Published Apr 21, 2023 by Yereth Rosen, Alaska Beacon
The moose that amble through Alaska's largest city are leaving more in their wake than piles of nugget-shaped feces.
Within that scat, researchers from the University of Alaska Anchorage have discovered, is something troubling: microbes that are resistant to several varieties of antibiotics.
Antibiotic-resistant Escherichia coli, a pathogen commonly abbreviated as E. coli, and other antibiotic-resistant microbes have been found in moose scat collected from locations throughout Anchorage and in some areas beyond – by waterways, in parks, in backyard in residential neighborhoods, in parking lots near medical facilities and elsewhere. Possibly most concerning is the discovery of antibiotic resistance in moose scat collected from wooded areas used for camping by homeless people, said Grace Leu-Burke, the assistant UAA College of Health professor leading the research project. That is what has struck her students, Leu-Burke said. "They're really worried about the homeless people. Because the first thing is they don't have access to clean water. And it's right there," she said.
Readership
136,402
Social Amplification
26
View full article analysis
| | |
| --- | --- |
| National Oceanic and Atmospheric Administration (NOAA) | |
Biden-Harris Administration recommends funding of $11.8 million for projects in Alaska to strengthen Climate-Ready Coasts as part of Investing in America agenda
Published Apr 21, 2023
Today, Vice President Harris announced that the Department of Commerce has recommended $11.8 million for projects across Alaska to make communities and the economy more resilient to climate change, as part of the Investing in America agenda. Across Alaska, five projects will create jobs and boost economic and environmental outcomes for coastal communities. The awards are made under the Biden Administration's Climate-Ready Coasts initiative funded through the Bipartisan Infrastructure Law (BIL) with additional funds leveraged from the Inflation Reduction Act (IRA).
Large Debris Removal and the Establishment of a Regional Center for Marine Debris in Alaska
University of Alaska Fairbanks: $5.8 million
Funding Source: Marine Debris Removal Competition
In partnership with the University of Alaska Fairbanks, Alaska Sea Grant will administer awards for projects that remove large marine debris, such as derelict nets, lines, rope, floats, and crab pots, shipping debris, and abandoned and derelict vessels. The projects will consist of seasonal cleanups using vessels to reach debris in remote and high debris accumulation areas, as well as evaluate recycling techniques for marine debris.
Conservation of Peatlands near Kachemak Bay
University of Alaska Anchorage: $1.2 million
Funding Source: National Estuarine Research Reserve System Habitat Protection and Restoration Grants
Through a partnership with the Kachemak Bay National Estuarine Research Reserve, the City of Homer will acquire 55 acres of critical peatland habitat, an area that provides habitat for fish and coastal wildlife, passive public access, and improves water quality for salmon and other fish. Peatlands also serve as a nature-based solution for stormwater collection. This project will simultaneously recharge water levels in the peat, protect the water quality of Kachemak Bay, and mitigate coastal erosion in the City of Homer's working waterfront area.
Readership
8,253,673
Social Amplification
0
View full article analysis
Native language spelling bee inspires students to learn
Published Apr 21, 2023 by Rhonda McBride, KNBA - Anchorage
The spelling bee came full circle this year for many, who have been involved since it began 12 years ago.
One of the students, who took second place in that very first spelling bee, returned as a guest speaker.
When Casey Jack was 13 years old, he represented the tiny Bering Sea village of Stebbins in the spelling bee. Today, as an adjunct professor of Yup'ik language at the University of Alaska Fairbanks, he says it was the spelling bee which sparked his passion for Native languages.
"One of the defining moments, I would say," Jack said.
He also finds it impressive that the spelling bee still lives on, mostly through volunteer efforts.
"It shows that people still care, and our language and culture still mean a lot to us," Jack said.
Readership
282,248
Social Amplification
99
View full article analysis
Wildfires are bigger. Arctic ice is melting. Now, scientists say they're linked : Short Wave
Published Apr 21, 2023 by Lauren Sommer Emily Kwong Berly McCoy Rebecca Ramirez
In the Arctic Ocean, sea ice is shrinking as the climate heats up. In the Western U.S., wildfires are getting increasingly destructive. Those two impacts are thousands of miles apart, but scientists are beginning to find a surprising connection.
For Arctic communities like the coastal village of Kotzebue, Alaska, the effects of climate change are unmistakable. The blanket of ice that covers the ocean in the winter is breaking up earlier in the spring and freezing up later in the fall. For the Iñupiaq people who depend on the ice, it's disrupting their way of life.
But what happens in the Arctic goes far beyond its borders. The ice is connected to weather patterns that reach far across North America. And scientists are finding, as the climate keeps changing and sea ice shrinks, that Western states could be seeing more extreme weather, the kind that fuels extreme wildfires.
Readership
45,731,493
Social Amplification
34
View full article analysis
UAF's Unalaska Learning Center celebrates new location with two days of free workshops
Published Apr 20, 2023 by Sofia Stuart-Rasi
The Unalaska Learning Center is hosting a grand opening for its new building this weekend.
Part of the University of Alaska Fairbanks' Bristol Bay campus, the learning center was previously located next to the high school's woodshop. Now, it's in the former alternative education building.
The new location is a better fit, said Jill Spetz, instructional services manager for the center.
"Our old space was pretty much just three office spaces," said Spetz. "But now, we have this large open space — much more welcoming. Stop by, say hi, see what's going on."
To celebrate, the learning center is offering two days of free writing workshops.
Readership
3,678
Social Amplification
0
View full article analysis
Spring Breakup in Alaska
Published Apr 20, 2023 by Alaska Magazine
Most of Alaska's rivers freeze over in winter, with ice up to several feet thick. When the rivers finally break free, usually in April and May (or even June in the Arctic), ice floats downstream. Sometimes ice jams—jumbles of ice floes—dam up a river. Large ice jams can cause dangerous flooding.
Breakup plays out differently each year on each river, a complicated dialog between temperature, snowpack, wind, rain, river features, and river tributaries. Fall freeze-up conditions, midwinter thaws, and following refreezes also play a part. But not all parts play an equal role. "The weather in late March and April really determines the character of the ice melting out," says Rick Thoman, a climate specialist at the University of Alaska Fairbanks. He served as a National Weather Service forecaster in Alaska for 25 years. "Snow runoff is a secondary factor to breakup."
A thermal breakup, or "mush out," is when the ice melts in place. When April and May are warm and sunny, the ice and snow melt gradually. Snowmelt doesn't raise river levels quickly, so ice stays in place longer as it melts. The weak ice finally breaks into smaller, more fragile pieces, with less chance of hazardous ice jams.
Mechanical, or dynamic, breakups occur when April and May are cold and overcast with a sudden switch to warm weather. River ice remains thick and strong. Water levels rise from quickly melting snow, breaking ice suddenly or lifting it free in large sheets. Massive ice blocks surge downstream, and if they catch on anything, such as a sandbar or sharp bend in the river, they pile up into an ice jam. Water backs up, flooding upstream areas until the water forces the ice loose again. The breakup front is the boundary between broken ice upstream and intact ice downstream. The breakup front may pile up and release multiple times as the ice heads downstream.
Readership
30,118
Social Amplification
0
View full article analysis
Diane Hirshberg´s Message to the Youth: There is Space For Every Young Person to Make a Difference
Published Apr 20, 2023 by Trine Jonassen
The High North Hero of 2023 is Professor Diane Hirshberg of the University of Alaska. She thanks her mother for her commitment to social changes and has a burning engagement for the Arctic Youth.
She was honored to receive the award, following in some of her own heroes' footsteps.
"We have heard the jury's reason. But why do you think you were given this award?"
"I do think it is because I spent so much time figuring out how to connect people. Whether it is working on our university cooperation, or identifying young people for opportunities that are coming up. Or trying to strategize with top policymakers on how we get more funding and more support for these efforts. I think that is a big part of it, " Dr. Hirshberg tells High North News just after the award ceremony.
Readership
34,312
Social Amplification
0
View full article analysis
You are receiving this newsletter because someone in your organization wants to share company and industry news with you. If you don't find this newsletter relevant, you can unsubscribe from our newsletters