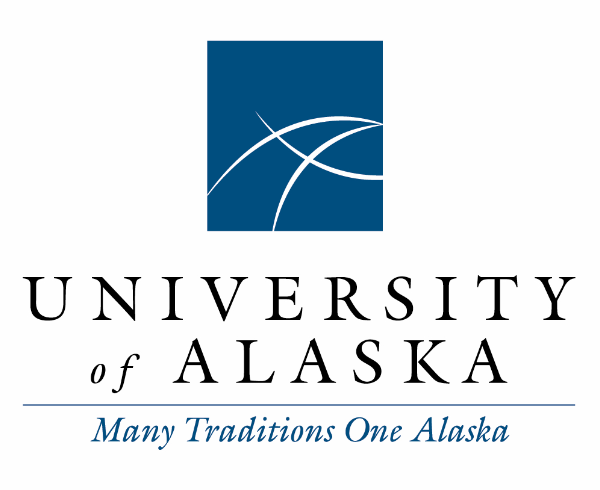 UA News for October 6, 2023
In today's news: the waters in the Arctic are warming, and researchers are documenting salmon in Arctic Rivers; unchecked by sea stars, sea urchins are destroying kelp forests - a researcher from Oregon State is studying the potential for the reintroduction of the predators to help control the urchin population and save the kelp; the UAF Kuskokwim Campus hosted the T3 conference - Teaching Through Technology - introducing students to emerging STEM technologies; UA President Pat Pitney and UAF Chancellor Dan White attended a meeting between the AFN and top Department of Interior and White House Officials to discuss infrastructure investment in Alaska; archeologists continue to debate the origins of human populations in the Americas and different variations of the Bering Land bridge theory; and UAF's Tamamta Program was awarded by the APLU for advancing diversity and inclusion in research.
Email mmusick@alaska.edu to suggest people to add to this daily news summary.
Salmon in Arctic Ocean? Animals Expand Due to Climate Change Impacts
Published Oct 6, 2023
The latest report showed that salmon was found spawning in the Arctic Rives. Researchers explained that climate change could be a factor that affects the salmon's habitats.
Recently, reports showed the alarming impacts of ocean warming on salmons in the Pacific Northwest.
According to NOAA, climate change can influence the habitat of cold-water and fresh-water aquatic species and their food sources.
In the Arctic rivers, climate change can shape the spawning areas of salmons. Researchers at the University of Alaska Fairbank discovered about 100 chum salmon in the rivers in Alaska.
When the water becomes warmer, it can push salmon to migrate or swim more to look for potential food sources.
The emergence of salmon is also a bioindicator of the ecosystem's health.
Meanwhile, the report highlighted that different species, like sea lions, seabirds and plankton, could also affect the salmon population.
Associate Professor Peter Westley, the project lead, explained that the habitat changes in salmon push them to move north. Westly is also a researcher at the UAF. The project discovered that chum salmons emerged in the Itkillik and Anaktuvuk rivers.
Rehabilitating the nutrient flow and habitat restorations are crucial for salmon survival amidst the threats of climate change and increasing temperatures.
The researchers will also analyze the spawning of salmon in the Arctic rivers and the potential success of their reproduction in the area.
Readership
57,435
Social Amplification
14
View full article analysis
Sea stars, urchins and kelp forests
Published Oct 6, 2023 by Alaska Native News
A biologist and diver at Oregon State University, Gravem is trying to understand whether imperiled sunflower sea stars are beneficial to kelp forests, which have also greatly diminished in the last decade.
Sunflower sea stars — recently decimated from the ocean off western Mexico, California, Oregon and Washington — are like wolves of the kelp forest, eating sea urchins that will overgraze if left unchecked, often with a scorched-earth result.
There are not many sunflower sea stars remaining in the Pacific Ocean. Sea star sunflowers are victims of a wasting disease, perhaps a virus, that killed 5.75 billion of them in a recent five-year period. It is difficult to find one today off the coast of California, Oregon or Washington.
"There used to be thousands of them marching around all the time," Gravem said.
The sudden absence of the sea stars has been bad news for kelp forests off the Lower 48 and has been noticeable all the way up to Alaska, where there has been a 60-80% decline in the last decade.
Gravem, who has studied the sea stars the last five years, recently visited a former kelp forest about a mile offshore of Sitka, where today "there's not even a scrap."
In a study funded by the Nature Conservancy, Gravem is examining the sunflower sea star/urchin relationship to learn more about if the reintroduction of the predator sea star will help kelp forests, which grow from spores each year and die back in the winter.
Readership
12,671
Social Amplification
0
View full article analysis
Teaching Through Technology leadership conference connects students statewide
Published Oct 5, 2023 by https://www.kyuk.org/people/francisco-martinezcuello
The sounds of teenagers filled a conference room inside of the University of Alaska Fairbanks, Kuskokwim Campus. It was a Saturday afternoon this past Labor Day weekend. They were high school students from Bethel, Kipnuk, Quinhagak, and Chevak.
The students had a task at hand. It's called the Marshmallow Challenge. The rules are simple: in 18 minutes, each group of four students can use 20 sticks of spaghetti, one yard of masking tape, one yard of string, and one marshmallow to build the tallest free-standing structure with the entire marshmallow on the top.
This was just one of many activities and team building exercises at this year's Teaching Through Tech or T3 Student Leadership Conference, which was held over Labor Day weekend. Students flew into four hubs: Bethel, Anchorage, Juneau, and Fairbanks. The four hubs shared and collaborated remotely.
Gabe Low, a K-12 Outreach Specialist with the Alaska Earthquake Center, works with the T3 Program. He said that the T3 Alliance is a distributed network of schools, educators, and programs that support Science, Technology, Engineering, and Math (STEM) education throughout Alaska.
"And really, the world. There's T3 programs all across the United States and even in other countries," Low said.
T3's current focus is on three emerging technological areas related to 3D printers, codeable digital devices, and drone autonomous systems.
Readership
25,956
Social Amplification
2
View full article analysis
| | |
| --- | --- |
| Alaska Federation of Natives | |
AFN Meets with Senior Advisor Mitch Landrieu and Interior Deputy Secretary Tommy Beaudreau
Published Oct 5, 2023
Yesterday, Senior Advisor to President Biden and White House Infrastructure Implementation Coordinator, Mitch Landrieu, Interior Deputy Secretary Tommy Beaudreau, and Senior White House and Department of the Interior officials met with the Alaska Federation of Natives (AFN) to discuss infrastructure development in Alaska.
The meeting was held in Anchorage on August 21, 2023, and was attended by leadership from AFN, The White House, the Department of the Interior, and U.S. Senator Lisa Murkowski. AFN leadership discussed various infrastructure issues, including transportation, energy, water and sewer, and challenges facing Alaska's infrastructure and the opportunities for improvement. More specifically, AFN leadership discussed potential funding sources for infrastructure projects in President Biden's Bipartisan Infrastructure Law. Mr. Landrieu is responsible for coordinating the implementation of the Bipartisan Infrastructure Law, which has $5.2 billion in announced funding being delivered to Alaska across 934 infrastructure projects.
The visit was a part of Mr. Landrieu's ongoing efforts to engage with local communities and understand their unique needs. Mr. Landrieu and Deputy Secretary Beaudreau expressed their commitment to working closely with AFN and other Alaska organizations to address the challenges faced by Alaska Natives and to promote greater prosperity in the state. The meeting was productive and provided a valuable opportunity for Mr. Landrieu to hear directly from members of the Alaska Native community.
In attendance at yesterday's meeting were: Mitch Landrieu, White House Senior Advisor to President Biden and White House Infrastructure Coordinator; Ryan F. Berni, Special Assistant to the President and Senior Advisor for Infrastructure Implementation; Maya N. Humes, Senior Communications Advisor; Tommy Beaudreau, Department of the Interior (DOI) Deputy Secretary; Mackenzie Landa, DOI Advisor to the Deputy Secretary; Raina Thiele, DOI Senior Advisor to the Secretary for Alaska Affairs and Strategic Priorities; Katherine Pustay Currie, DOI Deputy Infrastructure Coordinator; Sally Tucker, Senior Advisor, DOI Infrastructure Communications; Julie Kitka, President, AFN; Ana Hoffman, Co-Chair AFN; Joe Nelson, Co-Chair AFN; Ben Mallott, Vice President of External Affairs, AFN; Nicole Borromeo, Executive Vice President and General Counsel, AFN; Nikki Stoops, Special Assistant to the President, AFN; Michelle Anderson, President, Ahtna, Inc., and AFN Board Member; Vivian Korthuis, President, AVCP and AFN Board Member; Nathan McCowan, CEO, St. George Tanaq Corporation and AFN Board Member; Sheri Buretta, President, Chugach Regional Corporation and AFN Board Member; Andy Stemp, Chief Financial Officer, Arctic Slope Native Association; and Tom Panamaroff, Koniag and AFN Board Member; Pat Pitney, President, University of Alaska; Garrett Boyle, Federal Co-Chair, Denali Commission; Daniel M. White, Chancellor, University of Alaska Fairbanks; and U.S. Senator Lisa Murkowski.
Readership
4,730
Social Amplification
0
View full article analysis
| | |
| --- | --- |
| Proceedings of the National Academy of Sciences | |
Is theory about peopling of the Americas a bridge too far?
Published Oct 5, 2023
Some argue that humans flourished for thousands of years on a fertile intercontinental land bridge until melting glaciers opened the route to the Americas. But major gaps in the evidence remain.
Perhaps people paused on their way to the New World, but not in Beringia. Genetic data do not specify where the standstill took place, only that the people who gave rise to Native Americans were genetically isolated. "It's unlikely to actually be in Beringia, because we don't have evidence of people there between 25,000 and 14,000 years ago, the time period when this supposedly took place," argues Potter, who points to alternative spots in Siberia.
One recently proposed option centers on the Japanese island of Hokkaido and the neighboring Russian island called Sakhalin. During the glacial maximum, Sakhalin was connected to Hokkaido, the mainland, and some of the nearby Kuril Islands. Starting 26,000 years ago, signs of human habitation on Hokkaido, Sakhalin, and the Kurils rose sharply, according to the number of archaeological sites and other data (12). That implies an influx of people, says archaeologist Ian Buvit with the National Park Service in Anchorage. And this happened shortly before the number of human sites in southern Siberia fell sharply, as if people were fleeing from one place to another.
But every proposed incubation site has its weaknesses. It would've been difficult for people living in Siberia to be genetically isolated from their neighbors, as the genetics patterns demand. Genetic isolation requires not just harsh climate but physical barriers, such as mountains, says Fehren-Schmitz. "These were not people who are scared away by a little bit of snow," he adds. It also seems likely that the standstill site was within striking distance of North America. The models show that people entered the Americas from wherever they were waiting as soon as the glaciers began to pull back. Either they were on the doorstep of the Americas at that time, or the instant the ice sheets retreated they sprinted "very, very fast," Kitchen says.
Finding an Asian site that checks all of the boxes is not easy, Hoffecker says, although he's open to credible alternative locales from critics. "I'm all ears," Hoffecker says. "But I haven't heard it yet."
Beringia is the most plausible site to many researchers, but it's also problematic. The region is nearly devoid of signs of a human presence during the Last Glacial Maximum; whether that's because there wasn't such a presence or it hasn't been found is unclear. The argument is likely to continue until researchers recover ancient DNA from a population that shows initial signs of genetic isolation. Or perhaps researchers will stumble across a site that holds undeniable evidence of a human presence during the glaciers' reign. "I hope someday it is going to be found," Pitulko says. "I am optimistic. … It might be this coming summer. Who knows?"
Readership
1,706,373
Social Amplification
0
View full article analysis
APLU Honors Three Institutions with Council on Research Awards
Published Oct 5, 2023 by 2 minutes
The Association of Public and Land-grant Universities (APLU) today recognized the University of Alaska Fairbanks, Georgia Institute of Technology, and the University of New Hampshire with its Council on Research Awards for Advancing Diversity and Inclusion in Research, Public Impact Research, and Research Safety and Accountability, respectively.
University of Alaska Fairbanks
The University of Alaska Fairbanks won the Advancing Diversity and Inclusion in University Research Award for its Tamamta program, which works to transform the graduate education programs of two STEM fields – fisheries and marine sciences – that are chronically lacking student diversity within academia and the industry workforce. The program supports comprehensive graduate training that advances the co-production of science for 20 Indigenous and allied M.S. and Ph.D. fellows. The award recognizes a university's office of research for implementing one or more novel approaches for improving the diversity and inclusivity of the research enterprise at the institution, reinforcing the research workforce pipeline. The Tamamta Program is supported by the National Science Foundation Research Traineeship and Navigating the New Arctic programs (Award # 2022190).
Readership
13,975
Social Amplification
0
View full article analysis
You are receiving this newsletter because someone in your organization wants to share company and industry news with you. If you don't find this newsletter relevant, you can unsubscribe from our newsletters