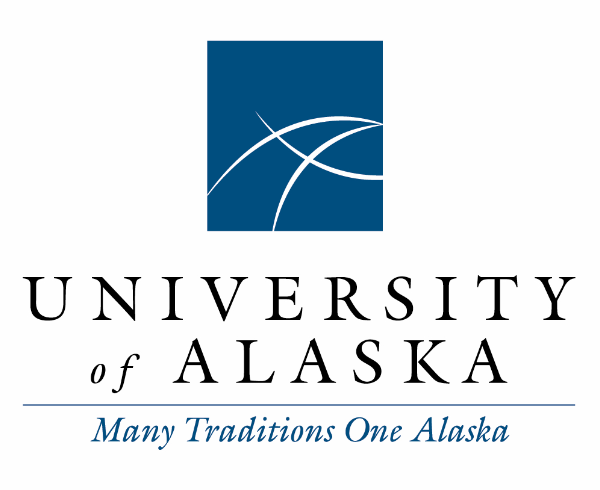 UA News for February 15, 2023
In today's news: the National Park Service administrative center in Fairbanks is partnering with UAF's Project Jukebox to share oral history recordings from Anaktuvuk Pass under a new grant program supporting inclusive storytelling in National Parks; a new telling of the infamous story of the researchers who tasted the meat of a 36,000-year-old steppe bison named Blue Babe; a new video on energy in Alaska has been released as part of the Center for Arctic Policy Studies series of reports on Arctic policy considerations; as a decision on the Willow exploration project nears, the potential economic impacts are weighed against potential environmental impacts; continued warming of Alaska waters could lead to future crab stock crashes; a report tracking 2005 high school graduates evaluates residency, educational attainment and average wages noting those who attended UA are more likely to still be in Alaska and are earning higher wages; Governor Dunleavy signed an administrative review of State jobs to consider removing four-year degree requirements for positions where advanced degrees are not mandated; former UA administrator Mike Sfraga is to be nominated as the first U.S. Arctic ambassador at-large; Alaska needs more geoscientists trained in state - the public is invited to an annual career fair hosted by the UAA Geology Club; two former UAF shooters earned prestigious Distinguished International Shooter Badges in 2022; a University of Washington professor is on sabbatical in Fairbanks to record and study raven vocalizations; despite a rigorous travel schedule the no. 19 ranked UAF Nanook hockey team is in the running for an at-large bid to the NCAA tournament; and a course at UAA teaches students about the cannabis industry and techniques for processing the plant into edibles and other products.
Email mmusick@alaska.edu to suggest people to add to this daily news summary.
Inaugural Cohort of Inclusive Storytelling Grantees Announced
Published Feb 15, 2023
NPF has launched a new nationwide program, Inclusive Storytelling, and with it the first cohort of grantees, with a total of $2 million granted to projects. Grants from the program support contemporary research in parks, as well as projects which transform this research into relevant interpretative products.
The Inclusive Storytelling program supports the work to document, interpret, and share more inclusive and comprehensive stories, including those of Indigenous people, women, people of color, people with disabilities, communities striving for environmental justice, and other under-represented people. Inclusive Storytelling grants support parks' work to document and share these stories through various interpretive products and services.
............
NPS – Fairbanks Administrative Center will make oral history recordings with the Nunamiut Iñupiat of Anaktuvuk Pass, Alaska, available to the community, NPS staff and interpreters, and the public through the Anaktuvuk Pass Project Jukebox, an online platform of the Oral History Program at the University of Alaska Fairbanks that integrates oral histories with associated photographs, maps, and text.
Readership
123,111
Social Amplification
0
View full article analysis
36,000-year-old Meat of a Mummified Bison was used for a Stew
Published Feb 15, 2023 by The Archaeologist
However in 1976, long after the gold rush had ended, the Rumans, a family of miners, discovered an incredibly preserved carcass of a male steppe bison embedded in ice near the city of Fairbanks, Alaska.
They named it Blue Babe, in reference to Babe the Blue Ox, the mythical companion of the American folk figure Paul Bunyan, a giant lumberjack. Thankfully, the family immediately realized that their discovery might be exceptional, so they called Dale Guthrie, a paleontologist from the University of Alaska.
Guthrie and his team managed to melt the thick layer of ice and excavate the carcass, and they quickly realized that they had encountered one of the most preserved specimens of steppe bison ever found.
By mid-1984, the specimen was ready to be exhibited. In order to celebrate their success, Guthrie and his team decided to do something rather unorthodox: they removed some meat from the bison's neck and used it to prepare a stew.
According to Guthrie, the meat was tough and somewhat hard to chew, but also quite delicious, resembling ordinary beef. Also, since nobody experienced any nausea or digestive problems, the 36,000-year-old meat was evidently quite edible. Blue Babe can be seen displayed in the Gallery of Alaska at the University of Alaska Museum of the North.
Readership
16,405,971
Social Amplification
0
View full article analysis
New video on energy systems and Alaska's changing Arctic
Published Feb 15, 2023
Last month the University of Alaska released the first in a series of informational reports to aid state leaders as Alaska confronts a rapidly changing Arctic and the increasingly globalized North.
The report was led by the Center for Arctic Policy Studies at the International Arctic Research Center.
The report covers four energy topics:
The history of Alaska's reliance on oil and the boom-bust impact on the state's economy
How Alaska currently produces energy and has become an expert in cold climate renewables and microgrids
Energy infrastructure planning under rapidly changing environmental conditions
Current competition and cooperation in the international Arctic energy regime
Watch a video about Alaska's energy system.
In this video, the second of five about the report, Jeremy Kasper and Kate Robb of the UAF Alaska Center for Energy and Power discuss Alaska's energy system. They explain how Alaskas current energy system is set up and share key points that state leaders should consider when navigating decisions in the future.
Readership
14,101
Social Amplification
0
View full article analysis
As Willow project decision nears, Alaska ponders ties to oil - Roll Call
Published Feb 15, 2023 by Benjamin J. Hulac
The company began the permitting process in 2018, during the Trump administration, and said it would lead to about 2,500 construction and 300 long-term jobs.
It would bring in $8.7 billion in royalty payments and tax revenue to state, federal and local governments and produce roughly 180,000 barrels of oil daily at peak output, the company said.
"Willow really looms large in, I would say, the collective dreams of the industry right now," Brett Watson, applied and natural resources economist at the University of Alaska, Anchorage, said in a phone interview. Alaska today produces around 500,000 barrels of oil per day, Watson said. "If you think about the ratio of the Willow project to current production, that's fairly substantial."
The economic fate of the state is firmly tied to the ups and downs of oil and gas. Alaska created a state wealth fund, from oil proceeds, in the 1970s, following the construction of the Trans-Alaska Pipeline, which moves oil from the north to Valdez, in the state's south, where it's shipped to market.
"Economists like to say that Alaska's economy is like a three-legged stool, meaning that about one-third of all of our economic activity comes from the oil and gas sector," Watson said. The oil and gas industry is the main source of income on the North Slope, he said.
Historically, oil and gas have comprised about 80 percent of the revenue flowing to the state government, Watson said. While the oil output in the state is ebbing, Willow could blunt that trend.
Readership
414,590
Social Amplification
37
View full article analysis
Scientists say collapse such as Bering Sea crab stocks could happen more often
Published Feb 15, 2023 by Wrangell Sentinel
Borealization is occurring around the Arctic Ocean and the seas that border it, a product of climate change.
In Alaska's Bering and Chukchi seas, that means that suitable habitat for Arctic-specialized species like snow crab and fat-packed Arctic cod is shrinking, and lower-latitude species like Pacific cod and pollock are increasingly found at higher-latitude areas, as University of Alaska Fairbanks-led research has detailed. Borealization is happening on land, too, with woody plants growing farther north and animal populations shifting.
For Bering Sea snow crab, which in 2021 dwindled to the lowest abundance of adults observed in the 50-year record, the crash took multiple steps.
The low abundance in 2021 followed what was a record-high population of crab surveyed in 2018. Dramatic increases in ocean conditions forced those snow crabs into a smaller area, said Gordon Kruze, a professor emeritus at UAF's College of Fisheries and Ocean Sciences. The higher temperatures, combined with a much denser population, increased crab metabolism — so much so that the crabs' caloric needs in some cases quadrupled, "leading to mass starvation," Kruze said.
Between snow crab and red king crab closures, losses are not just the nearly $300 million in foregone direct payments that the state has calculated, said Scott Goodman, executive director of the Bering Sea Fisheries Research Foundation. Losses probably amount to at least $1 billion when all multipliers are considered, "which really paints a bleak picture for the industry," Goodman said at the symposium.
"The reality in Alaska is that major plants that process crab are closing," he said. "The reality at the community level … impacts are extreme. Entire fleets are tied up."
One ongoing project, though, offers a glimpse of hope that human intervention could restore the populations in the future.
Readership
2,193
Social Amplification
0
View full article analysis
Alaskans who went to college out of state more likely not to return home
Published Feb 15, 2023 by Wrangell Sentinel
The report follows up on earlier reports published in 2012 and in 2017 in Alaska Economic Trends that analyzed the class of 2005's situations and movements five years after leaving high school. Together, the studies are part of a collaborative project of the Department of Labor, the Alaska Department of Education and the University of Alaska.
About three-quarters of those Alaskans who graduated from high school in 2005 chose to attend college at some point, and about a third wound up holding bachelor's or associate degrees by 2021, the newly published report said.
Of those class of 2005 members who earned two- or four-year college degrees within Alaska, 55% were still in the state in 2021, according to the findings. But those who got their degrees outside of Alaska, only 25% were living in the state by 2021, according to the findings.
Whether that is a sign of an Alaska "brain drain" is open to interpretation. During the period, Robinson noted, there were plenty of degree-holders from elsewhere who moved into Alaska, part of a long-term demographic pattern of ebb and flow.
"It's always been a brain exchange. We get and we give," he said.
Class of 2005 members who obtained college degrees of some type significantly out-earned their colleagues without degrees — but that outcome took time, the results showed.
For the first few years after high school, those Alaskans who skipped college or attended without obtaining degrees out-earned the degree-holders. The turning point in the trend was 2011; by 2021, the average earned by degree-holding members of the class of 2005 was $70,642 a year, compared to $52,270 for those with some college but no degree and $49,284 for those without any college, according to the findings.
Readership
2,193
Social Amplification
0
View full article analysis
Alaska Gov. Dunleavy orders review of state jobs that could have degree requirements removed
Published Feb 15, 2023 by Sean Maguire
Gov. Mike Dunleavy on Tuesday ordered a review of which state jobs could have four-year college degree requirements eliminated as a way to tackle the public sector's recruitment and retention crisis.
Over 17% of funded state government positions were vacant in December, according to the Office of Management and Budget. The vacancy rates ranged across state agencies: the Department of Law had the lowest at 11%, while the Department of Natural Resources had the highest, with almost one-quarter of its funded positions currently unoccupied.
Dunleavy's administrative order gives the Department of Administration responsibility for reviewing which state positions could use "practical experience" instead of — or in addition to — a college degree. State jobs in which a college degree is legally required would not be changed, according to the order.
Readership
897,574
Social Amplification
82
View full article analysis
Biden nominates Alaskan as 1st Arctic ambassador
Published Feb 15, 2023 by Riley Rogerson
President Joe Biden announced Monday he plans to nominate Alaskan Michael Sfraga to serve as the first U.S. Arctic ambassador-at-large.
As the new Arctic ambassador, Sfraga will work with the seven other Arctic nations and Indigenous groups and promote U.S. policy in the region. The appointment comes days after a Chinese surveillance balloon flew over Alaska and the U.S. shot down another unidentified object near Deadhorse, bringing national attention to the state.
Sfraga is an expert on Arctic geography and policy with an extensive background studying the region. He currently is the chair of the U.S. Arctic Research Commission — a role that required Biden's appointment in 2021. He was also the founding director of the Washington, D.C.-based Wilson Center's Polar Institute, where he currently serves as chair and distinguished fellow.
Sfraga has also held several positions at the University of Alaska, including vice chancellor, associate vice president and department chair. He earned a Ph.D. in geography and Northern studies from University of Alaska, Fairbanks, according to his official biography.
Readership
897,574
Social Amplification
51
View full article analysis
OPINION: Alaska students, consider geoscience - it rocks
Published Feb 14, 2023 by Jim Munter
Alaska needs more Alaska-educated geoscientists, because geoscientists are key drivers of our resource-based economy and Alaska employers are struggling to find qualified applicants. Students who enroll in geoscience have excellent potential for fun, exciting, challenging, rewarding and satisfying careers. Unfortunately, geoscience education after ninth grade in Alaska is rare. Most high school graduates are probably not aware of the exciting careers available in this field. The oil and gas and metal mining sectors top the list of average wages among 14 employment categories in Alaska, and many Alaska geoscientists work in geohazard mitigation (volcanos, earthquakes and landslides), groundwater supply, protection and restoration, permafrost and soil evaluation, glacier studies, and environmental protection. In the future, deep underground reservoirs may be used as geologically stable repositories for carbon dioxide to help maintain climate stability.
Alaska has consistently contributed to our nation's demand for critical oil and mineral needs for more than a century and has vast potential to continue doing so in an environmentally responsible manner for many decades to come. More geoscientists are needed to enable sound science-based decision making.
If you want to become part of Alaska's resource, geohazard, water, climate change or environmental future, exciting and fulfilling Alaska career opportunities await you. Consider enrolling in geoscience at the University of Alaska, where undergraduate and master's degrees are offered in Anchorage and Fairbanks and a Ph.D. program is offered in Fairbanks -- all taught by world-class faculty. Additional programs such as ANSEP (Alaska Native Science and Engineering Program) and ARE (Alaska Resource Education) provide natural resource educational programs at all levels. Feel free to attend the UAA Geology Club's annual Career Fair this Feb. 28 from 2-5 p.m. in the Atrium of the ConocoPhillips Integrated Science Building on the UAA campus to find out more.
Readership
897,574
Social Amplification
0
View full article analysis
Six USA Shooting Athletes Earned International Distinguished Badges in 2022
Published Feb 14, 2023 by Brittany Nelson
Six USA Shooting rifle, pistol and shotgun athletes earned prestigious U. S. Distinguished International Shooter Badges in 2022 with international championship performances that gave them the 30 or more International Excellence-in-Competition (IEIC) credit points required to receive the Badge. 2022 honorees included three members of the U. S. Army Marksmanship Unit, two members of the Ohio State University Pistol Team and one athlete who is a gun club manager in Kansas. Two of the six are women. The two youngest are 21 years of age, the oldest is 37 and their average age is 28. Two are rifle athletes, two are shotgun competitors and two are pistol athletes. Three were members of the very successful 2021 USA Olympic Shooting Team.

Readership
15,428
Social Amplification
0
View full article analysis
Making sense of raven talk
Published Feb 14, 2023 by Ned Rozell
Wacker studies animal behavior at the University of Washington Bothell. Since August 2022, he has been in Fairbanks, following ravens. When he hears them vocalizing, Wacker points at the big, black birds with a microphone attached to a plastic dish that resembles a giant contact lens.
Wacker is recording as much raven talk as he can in Fairbanks. He wants to find meaning, if any, in the squawks, rattles and water-droplet/computer sounds that so often come from those black beaks.
Many of Wacker's recordings are the voices of members of the greatest local congregation of ravens he has found so far — at the Fairbanks dump.
"I never thought I would go do an academic sabbatical in a landfill," Wacker said during a recent presentation.
Wacker wonders if there is any pattern in the array of sounds that come from a raven's mouth. Over the years, researchers have identified up to 116 different vocalizations from ravens.
Readership
144,862
Social Amplification
64
View full article analysis
Sitting on PairWise bubble, Alaska aiming for at-large bid to NCAA tournament as Nanooks 'starting to see that we can play with anyone in the country'
Published Feb 14, 2023 by Jack Hittinger
No team in college hockey has it tougher travel-wise than the Alaska Nanooks.
Just take a gander at this late-season swing: The Nanooks played Arizona State in Fairbanks for a Friday-Saturday series before leaving three days later for New York, where they played two afternoon games at an NHL practice rink in Long Island on a Friday and Saturday, only take another redeye back to Fairbanks in order to play the exact same team twice more. Then they hop on another plane to play Arizona State once again before returning to Fairbanks one final time to play Lindenwood in their final games of the regular season.
Ah, the glamorous life of an NCAA hockey independent. Playing on the road so often, and being without a conference as the Nanooks are, can be tough on the bodies and the minds. But despite this, head coach Erik Largen says there are also benefits to being away from home so much.
If playing on the road so much troubles the Nanooks, it's certainly not showing in their play. At 16-10-2 overall, Alaska has played themselves into the conversation of an at-large bid to the NCAA tournament. Although those hopes took a bit of a hit this past weekend when the team split with LIU, it's still mathematically possible for the Nanooks provided they win the rest of their six games and have a lot of help from teams around the country. The Nanooks are currently No. 19 in the Pairwise rankings.
Readership
223,453
Social Amplification
0
View full article analysis
Alaska pot shop owner teaches UAA students how to make edibles
Published Feb 14, 2023 by Lainey Steadman
From Feb. 14 to March 2, a Mat-Su based recreational marijuana retailer, Baily Stuart, will be partnering with the state-funded University of Alaska, Anchorage to provide Anchorage students with a hands-on class that includes teaching the basics of creating THC laced edibles.
According to the UAA student newspaper, The Northern Light, the new "Cannabasics" class covers cannabis lingo, various uses for marijuana plants, and techniques for decarboxylation and infusion – the process that actives the psychoactive compound – THC – which causes one to feel high when it is digested or smoked. THC is most commonly activated with a lighter, vape pen, or when cooking up edibles such as brownies, cookies and gummies.
Stuart, who co-owns the recreation Green Jar pot shops in Palmer and Wasilla, has already taught one class to 18 students this past September. UAA is pushing her second class through its website and flyers around campus in hopes of attracting somewhere between 25 and 50 students, the Northern Light reported.
Federal law, however, poses a few challenges on how the class is taught.
"Currently, marijuana is illegal on the federal level and classified as a Schedule 1 drug," the Northern Light noted. "Being that the university is federally funded, even academic research of cannabis must align with federal policies."
Stuart plans to use hemp or CBD oil in her teaching labs, neither of which can make a person high. Still, students will learn all the same steps required to make products that can, in fact, get them high.
Readership
744
Social Amplification
0
View full article analysis
You are receiving this newsletter because someone in your organization wants to share company and industry news with you. If you don't find this newsletter relevant, you can unsubscribe from our newsletters