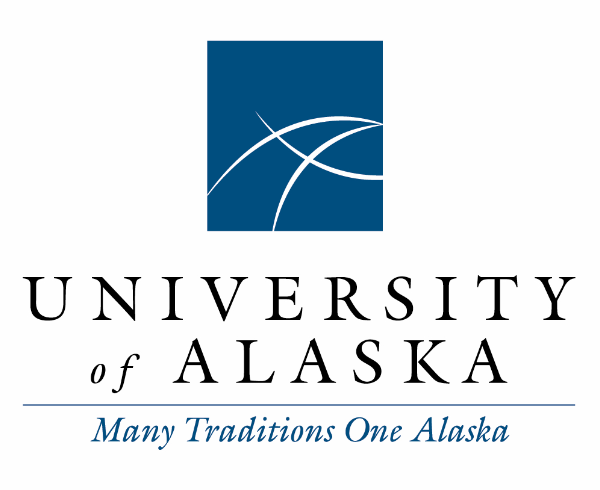 UA News for January 12, 2022
In today's news: a new study tracks ancient migration in two directions - from Asia to North America and from North America to Asia over the past 5,000 years; UAF women's basketball earned GNAC Team of the Week after defeating UAA last week, now they prepare to take on Northwest Nazarene this weekend; the UAA healthcare team is hosting a continuing education workshop on creating cultural competence; the Department of Justice is investigating similarities between the historic practice of sending Indigenous youth off to boarding schools and the negative impacts of sending Indigenous Youth off to mental health treatment facilities outside; Anchorage hockey standout Aiden Westin has committed to UAA hockey; UAA men's basketball star guard Da'Zhon Wyche's college eligibility has been "determined to be expired' and his final season with UAA cut short; an op-ed references UAA experts in raising concern over Alaska's outmigration problem; and a deep look into the impacts of smaller salmon on the ecosystems and economics of Alaska.
Email mmusick@alaska.edu to suggest people to add to this daily news summary.
Ancient Humans May Have Gone to North America Then Turned Around
Published Jan 12, 2023 by Aristos Georgiou
There is a consensus among scientists that the Americas were first settled by people who traveled from Asia, although a number of questions remain about how exactly this process occurred.
"I would say we—archaeologists and geneticists—are in relative agreement about major elements of the peopling of the Americas, but differ drastically on some of the details," Ben Potter, a professor in the Department of Anthropology at the University of Alaska Fairbanks, who was not involved in the Current Biology paper, told Newsweek.
The consensus is that the First Americans (FAM) emerged in Asia around 25,000 years ago, mixed with Ancient North Eurasians—probably somewhere in southern Siberia—and then expanded into the Americas via Beringia (the land bridge that once existed between northeast Asia and Alaska) using interior or coastal routes, or both, sometime after 16,000 years ago.
"There are some archaeological sites that predate this, like White Sands, but they remain contentious and are controversial," Potter said.
In the Current Biology paper, the authors analyzed ancient genomes from newly reported human remains found across three regions in North Asia—namely Altai-Sayan, Russian Far East, and the Kamchatka Peninsula. Their analysis revealed, among other findings, gene flow from people moving from North America to North Asia over the past 5,000 years, they said.
Readership
25,425,805
Social Amplification
0
View full article analysis
| | |
| --- | --- |
| Fairbanks Daily News-Miner | |
UAF Women's basketball Prepares to host Northwest Nazarene and Central Washington
Published Jan 12, 2023 by Staff Report
The Alaska Nanooks women's basketball team welcomes the Northwest Nazarene Nighthawks and Central Washington Wildcats this week at the Alaska Airlines Gymnasium at the Patty Center.
The Nanooks are fresh off of their big win over Alaska Anchorage on Saturday, Jan. 7 in Fairbanks. After a 32-32 tie at the halftime break and a seven-point deficit heading into the fourth quarter, the Nanooks used a 17-5 scoring advantage in the fourth quarter to snag a 61-56 win over the Seawolves behind 25 points from sophomore guard Destiny Reimers. Reimers posted 15 points in the second-half and eight in the fourth quarter. Sam Tolliver was the only other 'Nook in double-digits with 11 points. This win over UAA was Alaska's first since Jan. 27, 2007, an 85-83 OT win over UAA in Fairbanks.
Thanks to the win over Anchorage, the Nanooks women's basketball team was named the GNAC Team of the Week. Head coach Amy Donovan was proud of her team's efforts coming in against UAA, "I couldn't be more proud of our team. We've talked with them since day one about the work it takes to change the direction of a program and they've bought in from that moment. Last week our ability to string together consecutive stops was huge for us. We also had a lot of players step up with huge offensive performances when we were short-handed, including Destiny's huge offensive game. We're honored and excited to be the Team of the Week and can't wait to get back on the court this Thursday."
Readership
89,353
Social Amplification
0
View full article analysis
Seeing Your Own Lens: A Creating Cultural Competence workshop
Published Jan 12, 2023
Participants will:
Examine their own life experiences and analyze how their cultures influence their own definitions of health and wellness
Reflect on how and why they respond when working with people from cultures that define health and wellness differently
Note: this activity was planned by and for the UAA Anchorage healthcare team, and learners will receive up to 2.5 contact hours of Interprofessional Continuing Education (IPCE) credit for learning and change for the following professions: medicine, nursing, pharmacy, psychology, social work and dietetics.
Readership
2,198
Social Amplification
0
View full article analysis
Anchorage Wolverines standout Aiden Westin commits to UAA hockey
Published Jan 12, 2023 by Anchorage Daily News
Anchorage Wolverines standout Aiden Westin won't have to go far to continue his hockey career. Westin committed to play for the University of Alaska Anchorage hockey program on Wednesday.
Westin, an Anchorage native, will start with the Seawolves in the 2023-24 season.
"Nothing beats the opportunity to play at home in front of family friends and fans," he said in a statement released by the team. "Playing in my hometown the past two seasons has been the best experience of my life and I'd like to continue to do so in the next stage of my career."
Readership
778,906
Social Amplification
0
View full article analysis
UAA men's basketball standout Da'Zhon Wyche has season cut short by NCAA ruling
Published Jan 12, 2023 by Josh Reed
The University of Alaska Anchorage men's basketball team and its star guard Da'Zhon Wyche received the unfortunate news about his eligibility status for the 2023 spring semester last week when the NCAA denied his petition for a one-semester relief waiver.
His eligibility was set to expire on Jan. 14 before the spring semester officially began, which would've allowed him to play his last two games on the Seawolves' homecourt in front of friends, family and the student body.
However, on Wednesday, UAA athletic director Ryan Swartwood delivered even more disappointing news.
After additional information came to light in the days since his petition was denied, his eligibility has now been "determined to be expired," which means he will not be able to participate in the team's pair of home games against conference opponents this week, starting with Western Washington on Thursday and Simon Fraser on Saturday.

Readership
778,906
Social Amplification
21
View full article analysis
OPINION: We're in trouble if we don't fix Alaska's outmigration problem
Published Jan 11, 2023 by Larry Persily
Can't be taxes that are driving Alaskans to drive out of state. A lot of wise people who follow economic and population trends list the factors as inadequate state support for K-12 schools and the university system, lack of available housing, a shortage of child care, and better economic opportunities elsewhere.
"If you're looking at attracting workers, that age group that you want to attract, 20 to 54, frequently has children in tow. And they care about schools," economics professor Ralph Townsend told the Anchorage Chamber of Commerce last spring.
Townsend, former head of the University of Alaska Anchorage Institute of Social and Economic Research, has long talked about how the state might reverse its population out-migration, recommending investments in education and child care.
Losing more residents than a state gains is an indicator of trouble ahead.
"People do tend to vote with their feet and move to a place that sees more economic opportunity, has more job growth and more opportunity in general," Nolan Klouda, director of the University of Alaska Center for Economic Development, said in a recent interview with the Alaska Beacon news website. "It's a pretty important indicator of economic health."
Readership
778,906
Social Amplification
0
View full article analysis
| | |
| --- | --- |
| Food & Environment Reporting Network | |
Trouble at sea | Food and Environment Reporting Network
Published Jan 11, 2023 by Miranda Weiss
The impacts of shrinking fish extend far upstream, into the very ecosystems where salmon spawn and that support future generations. Salmon are essentially torpedoes of fertilizer for rivers and terrestrial environments. After gorging on ocean organisms—including plankton, crustaceans, and forage fish—salmon head inland to reproduce and die. "They're bringing with them all of these marine-derived nutrients," explained Krista Oke, a fisheries ecologist at the University of Alaska, Fairbanks.
The nutrients carried by salmon and their decomposing bodies, including nitrogen and phosphorous, are picked up by and help to sustain a wide variety of other organisms—from streamside grasses and enormous spruce trees to flies and bears. Ultimately, they support not only the health of that ecosystem but also the growth and survival of the next generation of salmon. A study published by Oke and colleagues in 2020 calculated that an 8 percent drop in Chinook size since 1990 had equated to a 28 percent decrease in nutrient delivery to the upstream environment. In places where salmon numbers are also falling, a decline in fish size will likely only compound the nutrient loss for these important inland ecosystems.
Readership
13,596
Social Amplification
0
View full article analysis
You are receiving this newsletter because someone in your organization wants to share company and industry news with you. If you don't find this newsletter relevant, you can unsubscribe from our newsletters