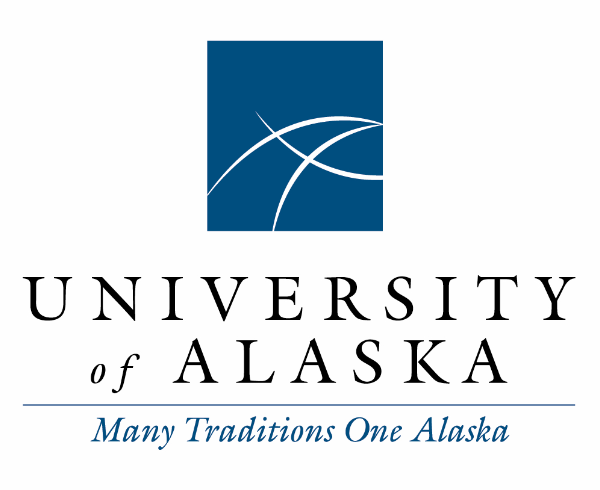 In today's news: UAF researchers have discovered a way to use infrasound sensors to improve earthquake magnitude determinations; Assistant Secretary Pyatt will visit with students at UAA as part of his visit to Alaska; former UAF swimmer Kinsey Laine came back to Alaska to compete in the Gold Nugget Triathlon winning first place; Kinross Alaska announced the establishment of a new scholarship during UAF's Blue and Gold event; an opinion piece about UA Lands encourages Alaskans to weigh in on the land selection process; learn about our galaxy on the UAF planet walk; the 2023 Alaska Teacher of the Year helps mentor new and pre-service teachers through UA; UAF English professor Gerri Brightwell has published a new novel; UAF scientists are researching evidence that an ice sheet once covered the Arctic Ocean; ANSEP celebrates the largest ever Acceleration Academy graduating class; a new report details how thawing permafrost can contribute to increased seismic risks; UAF honored CGFR Battalion Chief John George with the Emil Usibelli Distinguished Service Award; UAS participated in STEAM day at a Gastineau school; detailed models show how and why increased solar activity will create auroras visible from more places around the globe; and the UAF Northwest Campus in Nome celebrated their 47th annual commencement recognizing 43 graduates.
Email mmusick@alaska.edu to suggest people to add to this daily news summary.
Scientists find novel way to aid earthquake magnitude determination
Published May 22, 2023 by Alaska Native News
Sensors that detect changes in atmospheric pressure due to ground shaking can also obtain data about large earthquakes and explosions that exceed the upper limit of many seismometers, according to new research.
The sensors, which detect inaudible infrasounds carried through the air, could improve tsunami warnings and other emergency responses while also lowering costs.
Research by University of Alaska Fairbanks Geophysical Institute scientists shows that infrasound sensors can improve magnitude determinations. An initial tsunami warning is based solely on estimated magnitude and location.
Infrasound sensors cost less than seismometers, are reliable and exist in large numbers in Alaska for other uses.
Readership
15,262
Social Amplification
2
View full article analysis
Assistant Secretary Pyatt's Travel to Alaska
Published May 22, 2023
Department of State Bureau of Energy Resources (ENR) Assistant Secretary Geoffrey R. Pyatt will travel to Anchorage, Alaska, May 22-25. While there, he will join Ambassador Rahm Emanuel taking part in the Alaska Sustainable Energy Conference, including a panel session on Alaska's role in global energy markets. To advance the Department's priority of supporting U.S. businesses, Assistant Secretary Pyatt will also meet with leaders from the private, public, and tribal energy sectors on the complementary agendas of energy security and energy transition. The Assistant Secretary will participate in a career discussion with students at the University of Alaska Anchorage in support of the Department's effort to improve Diversity, Equity, Inclusion, and Accessibility in the workforce.

Readership
21,211,471
Social Amplification
1
View full article analysis
Kinsey Laine returns to Alaska to win a fourth Gold Nugget Triathlon
Published May 22, 2023 by Chris Bieri
Laine, a former UAF swimmer, won the race three straight years from 2015 to 2017 but hadn't raced competitively for over three years
Laine said she hadn't entered a triathlon since early 2020. Her return to racing was prompted by some former teammates and friends on the UAF swim team signing up for the race, "a perfect excuse" to get back to the state where her career started. But Laine, who became a mother just over a year ago, didn't know exactly how her return to competition would work out.

Readership
860,011
Social Amplification
0
View full article analysis
| | |
| --- | --- |
| Fairbanks Daily News-Miner | |
Kinross establishes new scholarship at Blue & Gold event
Published May 21, 2023 by Staff report
Donors at the University of Alaska Fairbanks Blue & Gold Celebration contributed a record amount of money to student scholarships.
The $435,000 total includes a $350,000 donation from Kinross Alaska to establish the Kinross Alaska Future Leaders Endowed Scholarship. The endowment will provide up to four years of financial support for vocational and baccalaureate students who are historically underrepresented in the resource development industry. It's the first scholarship of its kind at UAF.
"Through the creation of the Kinross Alaska Future Leaders Scholarship we hope to foster an inclusive culture in the mining industry where those people who are historically underrepresented feel included and welcomed to contribute their perspectives, their values and their cultures," Terence Watungwa, vice president and general manager of Kinross Alaska, said in a news release announcing the donation.
Watungwa announced the gift at the Blue & Gold Celebration on May 11, which drew nearly 200 university supporters who celebrated the winners of this year's Emil Usibelli Distinguished Teaching, Research and Service Awards.
Readership
67,097
Social Amplification
0
View full article analysis
OPINION: University of Alaska land ownership is set to increase significantly, and now is the time for citizens to weigh in
Published May 20, 2023 by John Schandelmeier
The University of Alaska is a land-grant university. I don't have room to give a detailed explanation of this, but basically it means they receive ownership of lands from the feds to aid in funding the university. Suffice to say the laws concerning this process has been a little muddy over the years. Never the less, UA holds a fair chunk of land in Alaska.
The land they own is, of course, in private ownership, similar in most ways to Native Corporation lands. UA Land Management can sell parcels, lease them, sell mineral rights, collect royalties, etc. The objective is to fund the university. The folks who manage UA lands are diligent in their job.
UA Lands sent a letter to the DNR indicating a strong interest in the land along the Denali Highway. These lands are potentially recreational plots that could be sold to the public as small plots. Or potentially to a tour company for a large hotel. Some of the land is near Tangle Lakes; a subdivision?
Let me stress that no decisions have been made at this time. But right now is the time to have your voice heard, either pro or con. Comments can be sent to Lacy Hamner at lacy.hamner@alaska.gov. She is the DNR contact.
Readership
860,011
Social Amplification
0
View full article analysis
Planet Walk Puts Things in Perspective
Published May 20, 2023 by Ned Rozell
Not long ago, I hiked the length of a new planet-walk display on the University of Alaska Fairbanks campus with Peter Delamere. In a little less than one mile, we spanned the relative distance from the sun to dwarf planet Pluto.
Delamere is a researcher and teacher at UAF's Geophysical Institute and Physics Department. He knows a lot about each of the heavenly spheres mounted on signs along Yukon Drive, which is arrow-straight and runs up to the high point of the campus.
Readership
30,118
Social Amplification
0
View full article analysis
DEED announces 2024 Alaska Teacher of the Year
Published May 20, 2023
Friday the Alaska Department of Education and Early Development (DEED) announced that Catherine Walker at Dimond High School in Anchorage has been named the 2024 Alaska Teacher of the Year.
Walker creates a classroom environment focused on career-oriented problem solvers in the community with a focus on mental health through high expectations with interdisciplinary lessons.
Walker mentors new and pre-service teachers at the University of Alaska Fairbanks and Prince William Sound College.
She has a passion for Science Technology Engineering and Math (STEM) careers and works diligently to create a support system for her students to achieve in these fields.
Readership
43,267
Social Amplification
0
View full article analysis
With a seat-of-the-pants writing approach, Alaska author delivers a propulsive political thriller
Published May 20, 2023 by Anchorage Daily News
The most recent novel from Alaska author Gerri Brightwell, "Turnback Ridge," melds science fiction, horror and political thriller with climate change and a previously undiscovered parasitic fungus.
Originally arriving in Alaska from England in 1991, author Gerri Brightwell has been at UAF for the last two decades. Gerri Brightwell is what her students at the University of Alaska Fairbanks' English Department call a "pantser." The Alaska author finds it very difficult to plot out a novel, instead opting for a seat-of-the-pants approach.
Readership
1,069,365
Social Amplification
0
View full article analysis
UAF scientists to hunt for clues about Arctic Ocean glaciation
Published May 20, 2023 by Scienmag
Evidence indicates a thick ice sheet, not annual sea ice and icebergs, covered the Arctic Ocean at some point during the last 140,000 years. Now, University of Alaska Fairbanks scientists will be looking for more geologic proof of the ice sheet's existence, sources, behavior and extent.
UAF Geophysical Institute scientists will focus on the Beaufort and Chukchi seas region, both offshore and onshore.
They hope to discover the extent of glaciation and improve understanding of the timing of glacial advances and retreats. Those cycles are thought to have occurred approximately 140,000 to 70,000 years ago, a period known as the mid- to late Pleistocene Epoch.
Readership
17,528
Social Amplification
10
View full article analysis
ANSEP celebrates largest-ever Acceleration Academy graduating class
Published May 19, 2023
his year, the Alaska Native Science & Engineering Program is proud to announce the largest-ever graduating class of its full-time, academic year Acceleration Academy opportunity. Twenty-eight students from the Anchorage, Bethel, Matanuska-Susitna and residential campuses will earn their high school diplomas when they graduate this May 2023. Along with their degree, the 28 students will be leaving Acceleration Academy with a total of 1,216 college credits, with one student earning a whopping 94 college credits during their high school career.
What began as a summer opportunity for high school students to earn college credits at no cost, Acceleration Academy is now a full-time opportunity. Students complete their high school graduation requirements through college courses taken during the academic year. The average Acceleration Academy graduate begins their freshman year of college with the number of credits equivalent to those of a college junior, eliminating two years of college courses and tuition costs.
By helping students go from eighth grade to a bachelor's degree in just five years, the opportunity helps students and their families save over $75,000 in college costs. Additionally, state/local/federal governments spend only one third of the cost they would normally expend for a student to earn a degree at the University of Alaska.
Readership
13,168
Social Amplification
0
View full article analysis
Climate change is impacting earthquake risks, federal report finds - Terrace Standard
Published May 19, 2023 by Terrace Standard
The federal government's draft national disaster risk assessment released May 11 finds a relationship between climate change and earthquakes.
The report notes that climate change is having an impact on seismic risk, both through increases in earthquake rates in area where ice sheets in the Arctic are thinning quickly, "as well as through degradation of permafrost, resulting in soils that are more vulnerable to strong shaking and failure during shaking."
While earthquakes generally occur when tectonic plates slip and slide against each other or underneath each other, growing research has found a link between tectonic activity and melting glaciers. Research published by the University of Alaska Fairbanks Geophysical Institute in 2021 found a link between a magnitude 7.8 earthquake in 1958 and ice loss near Glacier Bay National Park in Alaska's Panhandle region near the border with the British Columbia, a region already a vulnerable to earthquakes.
Readership
1,069,365
Social Amplification
0
View full article analysis
STEAM comes to Sayeik: Gastineau Community School
Published May 19, 2023 by Jonson Kuhn
Over a dozen different booths were set up throughout the Sayéik: Gastineau Community School gymnasium for students to visit. Each booth included a hands-on instructor guided activities all focused around technical learning. Schleck said the school is grateful for all of the professional volunteers and as teachers intend to continue to host STEAM events during school hours in the future, Gastineau staff always welcomes ways to partner with the community.
Readership
59,327
Social Amplification
0
View full article analysis
Graphics illustrate why the northern lights are spreading their wonder
Published May 19, 2023 by Janet Loehrke
If you enjoyed the images of the northern lights online recently, or even saw them yourself, get ready to see more of them, and soon.
The "solar maximum," which peaks in 2025, is expected to bring the northern lights to a sky near you more frequently in the years ahead, especially if you live in the northern parts of the U.S.
The University of Alaska and NOAA tracks auroras using the Kp-index, a global auroral activity indicator which has a scale from 0 to 9. It measures the fluctuations in the Earth's magnetic field, tied to specific geographic locations.
During very large auroral events, the display can be seen throughout the U.S. and Europe, but these events are rare. During an extreme event in 1958, the aurora was visible from Mexico City, the University of Alaska reported.

Readership
67,751,762
Social Amplification
0
View full article analysis
Forty-three graduates celebrated at UAF NWC Commencement
Published May 19, 2023 by Miriam Trujillo
Nome's Northwest Campus of the University of Alaska, Fairbanks, College of Rural and Community Development held their 47th Annual Commencement on Thursday, May 11, at Old St. Joe's Hall.
UAF's class of 2023 consisted of 43 graduates, some of whom were present to walk the stage. Two graduates received general education diplomas, 19 graduates received occupational endorsements, seven graduates received certificates, seven graduates received associate degrees, three graduates received baccalaureate degrees, two graduates received graduate certificates, and three graduates received master's degrees. The event was well attended by friends and family eager to celebrate this milestone in their loved ones' lives.
The commencement ceremony began with the procession of the graduates, in their caps, gowns and hoods, to the strains of Elgar's Pomp and Circumstance. Doctor Barb Amarok, Director of the Northwest Campus, presided over the event, introducing the speakers and the graduates as they were recognized and received their degrees.
Readership
687
Social Amplification
0
View full article analysis
You are receiving this newsletter because someone in your organization wants to share company and industry news with you. If you don't find this newsletter relevant, you can unsubscribe from our newsletters