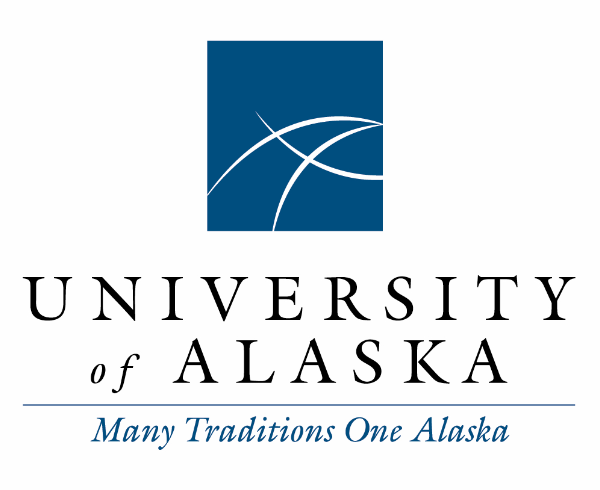 UA News for March 8, 2023
In today's news: News-Miner editors praise the UAF hockey team and fans in an op-ed; a study of temperatures in Greenland marking a 1000 year high is in line with other climate studies; UAF researcher David Newman is contributing to advances in nuclear fusion energy; and UAS and Alaska Sea Grant are collaborating with the Alaska Longline Fishermen's Association to address seafood insecurity in Alaska.
Email mmusick@alaska.edu to suggest people to add to this daily news summary.
| | |
| --- | --- |
| Fairbanks Daily News-Miner | |
A salute to the men, fans and departing voice of Winter
Published Mar 8, 2023 by Twitter.com/AKhockeychecker
Last Saturday marked the regular season finale for the University of Alaska Fairbanks Nanooks. The News-Miner watched the team grow closer and fiercer with each passing game, winning all but one of its last 11 games en route to a 22-10-2 season.
In particular, we wish to recognize the accomplishments of the team's coach, Erik Largen, and its four departing seniors: Markuss Komuls, T.J. Lloyd, Garret Pyke and Matt Radomsky.
Also deserving praise is the loyal fan base of UAF hockey.
Not only did their cheers of support threaten to raise the snowy roof of the Carlson Center each home game, but we note here the sportsmanship of Fairbanks fans.
The UAF hockey season either continues or ends on March 19 as the coach and team await a decision from the NCAA Tournament selection committee to see if the Nanooks will be one of 16 teams chosen for postseason championship play.
Whether chosen or not, UAF's 2022-2023 Men of Winter are already champs in our book.
Readership
89,353
Social Amplification
0
View full article analysis
'Not a Good Sign': Study Shows Greenland Temperatures at 1,000-Year High
Published Mar 8, 2023 by Mongabay
The melting of Greenland's ice sheet could have a dramatic impact on the global climate system. Scientists say that changes in the ice sheet can disrupt ocean circulation, impact weather patterns, and raise sea levels, which, in turn, can increase coastal erosion and storm surges. It's estimated that sea levels have already risen by 21-24 centimeters (8-9 inches) since 1880 — and levels are expected to continue rising in line with greenhouse gas emissions. In a business-as-usual scenario, experts expect the melting of the Greenland ice sheet to raise sea levels by about half a meter (20 in). When combined with the expected melting of the Antarctic ice sheets, rising seas could envelop island nations and inundate coastal cities in the future, transforming the world as we know it.

Andy Aschwanden, a glaciologist and climate scientist at the University of Alaska Fairbanks, who was not involved in the Nature study, calls the research "carefully crafted and scientifically sound," with findings that are "in line with other studies."
"This is the first representative temperature record for central and north Greenland covering 1,000 years up until 2011," Aschwanden tells Mongabay in an email. "Reconstructions from deep cores end in 1950 and the reconstruction resulting from the earlier North Greenland Traverse [core-sampling expedition] ends in 1995. However, many climate related records have been shattered since 1995, and this study clearly shows that central and north Greenland are no exception."
Readership
943,737
Social Amplification
0
View full article analysis
UAF Researcher Contributes to Fusion Energy
Published Mar 7, 2023 by alaskabusiness
When the UAF Geophysical Institute studies the behavior of ionized gasses, the subject is typically the aurora borealis. For one researcher, though, the study of electrically charged fluids is contributing to advances in nuclear fusion energy.
David Newman is a physicist specializing in plasma, a superheated state of matter where electrons tear away from their atoms. Plasmas in fusion energy research are millions of degrees, whereas auroras in the upper atmosphere might be no hotter than an oven.
Newman, a former chair of the American Physical Society's Division of Plasma Physics, has been working in nuclear fusion research for decades. He has been at UAF since 1998 and was previously at Oak Ridge National Laboratory in Tennessee. The research has taken him overseas to work with colleagues in Spain, Japan, Germany, and the United Kingdom. In the United States, he has worked with researchers at the DIII-D National Fusion Facility in San Diego, the Princeton Plasma Physics Laboratory, the Massachusetts Institute of Technology, and elsewhere.
His latest research, funded by the US Department of Energy, is in magnetic confinement fusion, one of two major pathways in the nuclear fusion field.
Readership
10,804
Social Amplification
0
View full article analysis
New seafood donation inquiry form available as part of seafood donation network's efforts to meet food insecurity
Published Mar 7, 2023
The Alaska Longline Fishermen's Association (ALFA) and Alaska Sustainable Fisheries Trust (ASFT) are inviting community and tribal leaders, organizations, fishermen, and others to share via a new Seafood Donation Network Inquiry online form, whether they are struggling with access to local seafood or have seafood that they would be willing to contribute to families in need.

Their invitation is part of ALFA and ASFT's Seafood Donation Network, which was created in March 2020 as a program of ALFA but has since evolved into a statewide network of communities, organizations, businesses, and fishermen concerned about seafood insecurity in Alaska.
ALFA is working with a network of advisors from around the state on this planning process, including representatives from the Food Bank of Alaska, Alaska SeaGrant, University of Alaska Southeast, Chignik Intertribal Coalition, and local seafood suppliers, and plans to release its final planning report at the end of 2023.

Readership
46,565
Social Amplification
0
View full article analysis
You are receiving this newsletter because someone in your organization wants to share company and industry news with you. If you don't find this newsletter relevant, you can unsubscribe from our newsletters