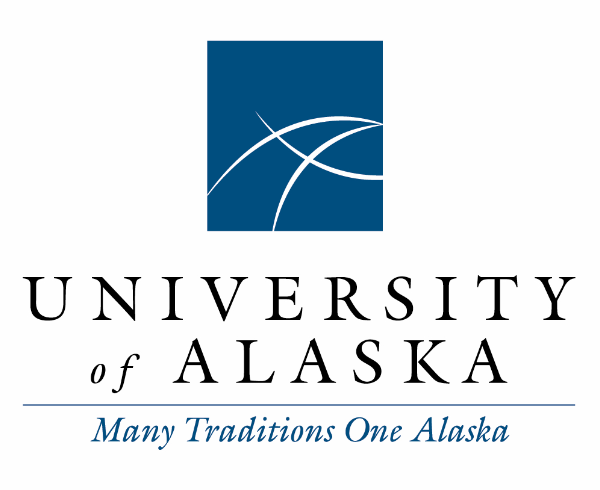 UA News for October 2, 2023
In today's news: programs eliminated by the University of Alaska system are highlighted in a national article about shifts in higher education attendance and funding; a dog's nose is more than 1000 times better than humans - learn more in the latest outreach article by Ned Rozell; the UA Museum of the North brings out lesser-known specimens from its collection for the annual Museum Halloween event; UAF Nanook hockey dominated its exhibition game against Vancouver Island with an 8-1 win; UAA's Diane Hirshberg will be a keynote speaker at the "Connections and Disconnections in Alaska History" conference; UAA will showcase 50 years of business and public policy education during its October 13 showcase at the College of Business and Public Policy; the UA Museum of the North hosted Educators Night at the museum to celebrate teachers and inform them of education kits, research and other resources available through the museum; the Department of Mine Safety and Health Administration included the UAF MAPTS program in a round a grant funding to support mine safety training; join UAF professor of sustainable food systems Glenna Gannon for a discussion on in-state food production on Alaska Insight; a UAF graduate and Nome resident runs social media designed to share and teach the Inupiaq language; and a UAF engineering professor is working with NASA to help prepare a lander to survive in Venus' hostile environment and transmit seismic data.
Email mmusick@alaska.edu to suggest people to add to this daily news summary.
Are The Liberal Arts Dead? No, Just Changed
Published Oct 1, 2023 by Scott White
One trend that seems to be overtaking almost all colleges and students is the reduction of students majoring in the liberal arts. Colleges across the country have been curtailing their liberal arts offerings. The number and percentage of high school graduates applying to college is at its lowest level in almost 20 years. Undergraduate college enrollment dropped 8% from 2019 to 2022, the steepest decline on record, according to the Bureau of Labor Statistics. State support for education has been similarly declining. In the last 2 decades, public funding has dropped by over 30 percent in Alabama, Louisiana, Mississippi, Oklahoma and Pennsylvania.
Most of the reporting has been about the decline in liberal arts offerings at regional public colleges. Missouri Western State University, Eastern Kentucky University, Henderson State University, Iowa State University, North Dakota State University, and Emporia State University all reported significant financial deficits and have all announced plans to cut back or eliminate majors including English, history, philosophy, sociology, political science, art and other subjects. Even flagship universities are being affected. The University of Alaska is eliminating 39 majors, including chemistry and earth science. West Virginia University is discussing eliminating all three of its fine-arts schools and eight departments in the College of Arts and Science, including English, philosophy, world languages, and women's studies. The University of Vermont is considering eliminating 12 majors including geology, religion, and some foreign language majors.
Readership
76,850,850
Social Amplification
1
View full article analysis
The world according to a dog's nose
Published Oct 1, 2023 by Alaska Native News
Lurking behind those textured, damp nostrils are sensitive membranes that allow a dog to distinguish smells — molecules of odor that emanate from every living or once-living thing — at least one thousand times better than humans.
A dog processes odoriferous molecules more readily because it has a much larger set of scent membranes within its nose, explained Robert Burton in his book, "The Language of Smell." While humans have a pair of these "olfactory receptors," each is about the size of a postage stamp in our noses. Dogs' receptors can be as large as a handkerchief, depending on how big the dog is.
Dogs' noses work much the way ours do: We inhale molecules of odor, which then dissolve in mucus. The dissolved odors are picked up by the olfactory receptors, located behind the spot where sunglasses rest on the nose. An organ called the olfactory bulb shunts the chemical messages straight to the part of the brain that deals with stored feelings and memories, bypassing the cerebral cortex, the main part of the brain. This short-circuit is one reason smells trigger strong emotions and memories that may have lain dormant for years.
Readership
15,465
Social Amplification
0
View full article analysis
| | |
| --- | --- |
| Fairbanks Daily News-Miner | |
The weirdest and wildest go on display at Museum Halloween
Published Oct 1, 2023 by Emilie Nelson
As the fall frenzy subsides and a winter calm begins to settle over Fairbanks, we find ourselves peering down the long road to spring and picking out bright spots along the way.
One such bright spot is the University of Alaska Museum of the North's (UAMN) annual event, Museum Halloween. For the last 20 years, the museum has relished the chance to blow the dust off the weirdest and wildest objects in the collections and share them with the community.
Museum Halloween showcases some of the lesser-known items from the more than 2.5 million artifacts and specimens held in trust in the collections. The UAMN collections represent millions of years of biological diversity and thousands of years of cultural traditions in the North. Many of these are rare and unique, but there are also long series of specimens representing all aspects of regional natural history. Collections are organized into research disciplines, and Museum Halloween provides visitors an opportunity to ask experts all about collections and the work they support. For example, Dr. Steffi Ickert-Bond, UAMN's curator of the herbarium and professor of botany, will answer questions and talk about Alaska's plants. She will also have on display a selection from the more than 260,000 specimens of plants held in the herbarium. For those whose floral curiosity runs deep, the museum's newest exhibit, "Crossroads of Beringia: Alaska Botany,'' will be open for perusal in the Collections Gallery.
In fact, all galleries will be open for exploration during Museum Halloween. Guests to the Gallery of Alaska will find recent additions to the exhibits, including a dress made of 20,000 salmon bones by Sitka-based artist Cynthia Gibson and a wall of eight whale skulls collected from Alaska waters.
The whale skulls range in size and species and include a visitor favorite, the narwhal (Monodon monoceros), complete with its spiral canine tooth or "tusk." UAMN's mammalogy department will also be on hand with marine and land mammal skeletons, pelts and more.
Readership
72,768
Social Amplification
159
View full article analysis
| | |
| --- | --- |
| Fairbanks Daily News-Miner | |
UAF hockey begins season with dominant exhibition win, fire drill
Published Oct 1, 2023 by Gavin Struve
The University of Alaska Fairbanks hockey team began its 2023-24 campaign on Saturday night, routing Vancouver Island University's club team, 8-1, in an exhibition game.
The Nanooks' dominance was broken only by a half-hour evacuation for a small fire in the Carlson Center that the fire department quickly quelled. UAF was led by two first-period goals from Brady Risk.
The 'Nooks scored their first goal less than a minute into the game, as their leading goal scorer from last season, Risk, finished off an assist from Arvils Bergmanis and Payton Matsui. TJ Lloyd scored another goal for UAF just over three minutes into the first period, assisted by Risk and Harrison Israels.
Jonny Sorenson scored later in the first period off an assist from Israels. Moments later, Sorenson, along with Derek Pys, assisted as Risk scored another to push the hosts' lead to 4-0, where it stayed after the first 20 minutes.
Readership
70,470
Social Amplification
0
View full article analysis
OPINION: Let's improve civic discourse in Alaska
Published Oct 1, 2023 by William Schneider and David Ramseur
Today in Alaska and much of the rest of the country, our civil discourse has deteriorated to a point where sensible public policy is not only enormously challenging but often unachievable. By demonstrating how knowledge of history can inform and improve current public policy debate, we hope to raise the level of discussion so an informed public can encourage decision-makers to draw on history to make fact-based policy that serves the broadest diversity of Alaskans.
The theme for this year's conference, the first fully in-person since the COVID-19 pandemic, is "Connections and Disconnections in Alaska History." It speaks to historical processes that have created wealth and opportunity for many in Alaska while causing profound loss of lands and livelihoods for many others.
Keynote speaker Diane Hirshberg, director of the University of Alaska Anchorage's Institute of Social and Economic Research, will kick off the conference with a focus on Alaska education, especially that affecting Indigenous and rural youth.
While statistics show students struggle to succeed in school across the state, Hirshberg says many factors are to blame — high teacher turnover, poor facilities and inadequate teaching methods. She argues too many policymakers, researchers and educators fail to critically examine how historic colonization and assimilation efforts in Alaska created and propagated the current situation.
Readership
925,561
Social Amplification
0
View full article analysis
| | |
| --- | --- |
| Rural events via the Rural Health Information Hub | |
UAA College of Business and Public Policy: 50 years in the making
Published Sep 30, 2023
UAA's College of Business and Public Policy (CBPP) is celebrating 50 years. This half-century mark underscores CBPP's dedication, innovation and influence in shaping business education in Alaska. The community is invited to celebrate the college's rich history and bright future at the CBPP Showcase on Oct. 13.
From its start as a community college division housed in temporary buildings to its current esteemed stature, CBPP's first 50 years follow a trajectory of impressive growth and achievements.
Major recent additions include the Weidner Center for Real Estate Management in 2017, Alaska Data Science & Artificial Intelligence Lab in 2019 (a partnership with the UAA College of Engineering), Seawolf Stock Ticker in 2022, and the First National Bank Alaska Finance Lab in 2023. These state-of-the-art centers function as hubs for academic and extracurricular activities, significantly enhancing the student experience and expanding research opportunities.
At the Oct. 13 showcase, guests can view the stock ticker in action, tour the labs and journey through the college's remarkable history at the pop-up CBPP Museum. A timeline and two honored docents, Professor Emeritus Larry Foster and Staff Emerita Janet Burton, will offer context for the collection. In addition to artifacts from the college's past (like the 1991 strategic plan, self-study for initial AACSB accreditation, and paper course catalogs dating back to the '80s), items from other colleges and units will be on display, from old Seawolf varsity jackets to '70s-era technology used by the UAA/APU Consortium Library.
At the core of CBPP's success story is its dedication to academic excellence. The college's offerings have expanded significantly over the years, adapting to meet the needs of both students and the workforce. When the college first launched, the curriculum included foundational subjects like accounting and general business. Today, the college offers a wide range of certificate, undergraduate and graduate programs encompassing areas such as finance, economics, property management, hospitality management, public administration, logistics, marketing and more.

Readership
104,677
Social Amplification
0
View full article analysis
UAF Museum of the North shows gratitude to educators
Published Sep 29, 2023 by Adrian Peterson Adrian Peterson
On Wednesday, Sept. 28, the University of Alaska Museum of the North hosted an educators night. During the event local teachers, administrators, and education staff received free admission into the museum and a chance to explore programs available through the museum.
"Educators night at the museum is a chance to thank educators for all the hard work that they do," said Jennifer Arseneau, the director of education and public programs at the museum. "It's a time for us to invite those folks that are working hard in our schools, in our local schools, to come to the museum to celebrate them as well as to showcase the offerings the museum has and then to invite partners from UAF that also have outreach opportunities so they can showcase that as well."
During the event, educators were provided free food and beverages as well as an array of booths and programs to visit.
While visiting educators were able to learn more about available resources via the many programs on display, they were also able to interact with various classroom kits the university has, to help provide hands on learning for young students.
Readership
39,104
Social Amplification
1
View full article analysis
| | |
| --- | --- |
| Mine Safety and Health Administration | |
US Department of Labor awards more than $10.5M in grants to support mine safety, health training across the nation
Published Sep 29, 2023
The U.S. Department of Labor announced today that its Mine Safety and Health Administration has awarded more than $10.5 million in grants to reduce mining accidents, injuries and illnesses by supporting programs such as safety and health courses.
The agency is awarding the grants to support the delivery of federally mandated training and re-training for miners at surface and underground coal and metal and nonmetal mines, as well as miners engaged in shell dredging or employed at surface stone, sand and gravel mining operations. MSHA is awarding grants in 43 states and the Navajo Nation, Guam and the Commonwealth of the Northern Mariana Islands.
"Training is a critical element in protecting the safety and health of our nation's miners," said Assistant Secretary for Mine Safety and Health Christopher J. Williamson. "Deficiencies in miner training continue to be a root cause of fatal accidents. These grants fund programs and training designed to reduce mining accidents, injuries and illnesses."
States and territories apply for grant funding, which is administered by state mine inspectors' offices, state departments of labor and state-supported colleges and universities. Recipients tailor their training programs to address their area's mining conditions and hazards miners may encounter.
Readership
54,261
Social Amplification
0
View full article analysis
How to increase in-state food production | Alaska Insight
Published Sep 29, 2023
The disruption of the pandemic focused even more attention on a perennial concern for Alaska, our distance from major food suppliers. The future economic health of our state depends in part on having a more robust, local supply of food to reduce reliance on outside producers. In this episode of Alaska Insight, host Lori Townsend is joined by Glenna Gannon, an assistant professor of sustainable food systems with the University of Alaska Fairbanks, and Tikaan Galbreath, technical assistance network director with the Intertribal Agriculture Council, to discuss creating sustainable food systems in Alaska.
Readership
451,111
Social Amplification
11
View full article analysis
Revitalizing culture, one phrase at a time
Published Sep 29, 2023 by Ava White
ALASKA IS HOME TO MORE THAN 20 ALASKA NATIVE LANGUAGES, PASSED DOWN AND PRESERVED FOR THOUSANDS OF YEARS. But over the last century the number of fluent speakers has declined as a result of colonization. One woman in Nome is using social media as a tool to teach the Inupiaq language.
Gail Smithhisler runs a Facebook page called, "Iñupiaq Word of the Day." She posts daily videos of herself teaching the meaning, spelling, and provides a phonetic pronunciation of words and phrases from the language.
The "Iñupiaq Word of the Day" started in 2010 on Facebook featuring community members sharing words and phrases in various Iñupiaq dialects.
Smithhisler grew up hearing Iñupiaq spoken by her grandparents and elders in Nome. After she began running the page in 2020, she enrolled in UAF's 'Introduction to the Iñupiaq Language' class at Nome's Northwest Campus taught by Josie Bourdon.
Iñupiaq is spoken by the indigenous peoples of Northern Alaska and a small section of Canada. It is closely related to the Inuit languages of Northern Canada and Greenland. Along with other Alaska Native languages, Iñupiaq is taught at University of Alaska campuses across the state and even in immersive classrooms. In 2007, Rosetta Stone, a Virginia-based company that produces multimedia language courses collaborated with a Kotzebue resident to create an Iñupiaq language curriculum.
Smithhisler draws inspiration from elders, and utilizes their knowledge of pronunciations for her videos. She considers her teacher, Josie, as her mentor.
"The words that I post now, I make sure that they're translations that I got from Josie [her teacher] or from other elders that participated in class with us, or their words that I'm familiar with."
Smithhisler created a TikTok account in 2020 and has since received tens of thousands of views, and thousands of followers. She said TikTok is more popular among younger age demographics, and bridges the gap in language revitalization.
Readership
8,272
Social Amplification
0
View full article analysis
| | |
| --- | --- |
| Fairbanks Daily News-Miner | |
UAF professor on a mission to help NASA study Venus | Alaska News | newsminer.com
Published Sep 29, 2023 by Carter Dejong
Interior Alaskans are no strangers to temperature extremes, but nothing compares to the average temperature of the planet Venus, which is 450 degrees Celsius, or 860 Fahrenheit. For reference, the melting point of lead is 327 degrees Celsius.
"It is hot," said Il Sang Ahn, and associate professor at the University of Alaska Fairbanks' Department of Civil, Environmental and Geological Engineering. "The air pressure is 90 times higher than on Earth."
Ahn has received a $300,000 award from the National Science Foundation to fund research relating to seismic data collection on the surface of Venus.
"It's a little bit different," Ahn said. "I'm a civil engineer. Most of the things civil engineers are doing are on Earth."
In the near future, NASA plans to land a probe on the surface of Venus, a feat previously only accomplished by the Soviet Union. The U.S.S.R landed several probes on Venus in the 1970s and 80s, but none of those probes were able to transmit data for more than a couple of hours.
Next summer, Ahn and two UAF graduate students will travel to NASA's Glenn Research Center in Cleveland, Ohio, where they will be able to simulate the inhospitable conditions of Venus.
Readership
72,768
Social Amplification
0
View full article analysis
You are receiving this newsletter because someone in your organization wants to share company and industry news with you. If you don't find this newsletter relevant, you can unsubscribe from our newsletters