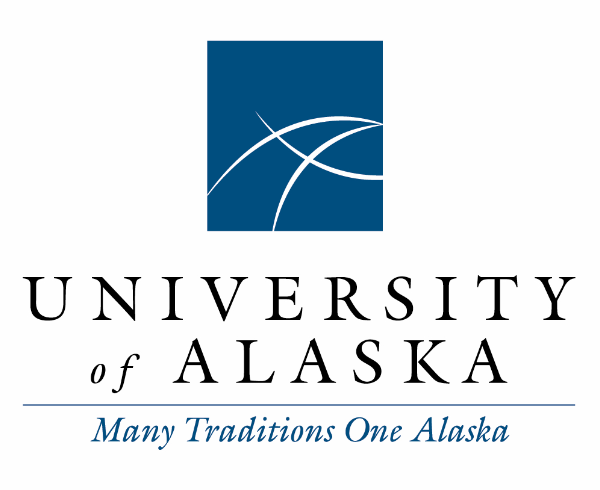 UA News for August 18, 2023
In today's news: the UAF women's cross country team has its best, most complete team ever, and is hoping for a chance to participate in the NCAA Cross Country Championships for the first time in a decade; KTOO interviews new UAS Dean of Career Education Cory Ortiz about his background and programs offered through the school of career education; research shows that Alaska has the highest rate of women-owned businesses - in Anchorage many are working together to help each other succeed; according to research Alaska is among the top 10 states for missing or murdered Indigenous people - and that data is likely undercounted; Nanook volleyball was ranked 6th in the preseason coaches poll; incoming North Star College high school students attended orientation at UAF - it's the largest group ever to participate in the dual enrollment program; and the Kenai Peninsula College is hosting an open house on Tuesday to acquaint students and community members with the campus and study options.
Email mmusick@alaska.edu to suggest people to add to this daily news summary.
| | |
| --- | --- |
| Fairbanks Daily News-Miner | |
UAF women's XC eyes first team appearance at NCAA Championships in a decade
Published Aug 18, 2023 by Gavin Struve
The University of Alaska-Fairbanks women's cross country team has the chance to make history this fall. The program has not sent a team to the NCAA Cross Country Championships since 2011, and it may be primed to improve upon that 17th place finish on the biggest stage this fall.
The team came close to making it back to the national meet last year, sending three individual runners, each of whom placed in the top-90 spots of the 262 person race.
The problem for the Nanooks, who don't have a track and field program as many of their cross country competitors do, isn't top-end talent. UAF's trio of frontrunners continuously crowded the front of nearly every race they entered. All three finished in the top four of the 25-team field at the West Region Championships, but the Nanooks' final scorers didn't cross the line until 73rd and 144th place, respectively. Had they finished in the top 50, UAF would have finished third rather than seventh and qualified for the NCAA XC Championships.
UAF didn't field a full varsity lineup at any meet last fall, never sending more than six athletes to the starting line. That lack of depth could have posed a more serious problem if more than one athlete failed to finish the race or one of the top runners had an off day. Fortunately for the Nanooks, that rarely happened with second-year stars Kendall Kramer, Rosie Fordham and Naomi Bailey.
Now, with a couple of additions and further progression thanks to athlete retention, the Nanook women should have their best, and most complete, team ever.
Readership
77,563
Social Amplification
0
View full article analysis
The University of Alaska Southeast's new Dean of Career Education, Cory Ortiz
Published Aug 18, 2023 by Bostin Christopher
Cory Ortiz is the new Dean of Career Education at UAS.
The School of Career Education at the University of Alaska Southeast provides programs to meet the short-term training needs and long-term vocational, career, and technical education needs of the residents of Southeast Alaska. The school has a new dean, Cory Ortiz, who started in the position in July. On today's show, Cory shares his background and his priorities for the school and gives an overview of the various programs and departments under his supervision.
Readership
151,744
Social Amplification
0
View full article analysis
Anchorage women-owned businesses form 'Outdoor Alliance' to help each other succeed
Published Aug 17, 2023
Jon Bittner directs the Alaska Small Business Development Center, and has worked with many of the small business owners in town. He said there's data that backs the apparent trend of female business leaders in the state.
"What you'll find is, there's been studies that show that Alaska actually punches pretty well above its weight class when it comes to women owned businesses," Bittner said. "And, you know, it's a natural fit for an outdoor specific industry up here."
A 2018 study from the University of Alaska Anchorage's Center for Economic Development found that Alaska had the highest rate of female-owned businesses in the country. And Bittner said, especially in manufacturing, the support those businesses offer each other can go a long way.
"Being able to access people that are in the same situation you are, who have already learned some of the lessons that you won't need to learn yourself, you can just learn from their experience. I think that's huge," Bittner said. "And I think there's been a desperate need for something like that for a really long time."
Readership
402,868
Social Amplification
0
View full article analysis
Arizona task force on missing, murdered Indigenous people faces big hurdles
Published Aug 17, 2023 by Alexis Waiss Special for Cronkite News
Arizona, Alaska, Montana and New Mexico were ranked among the top 10 of 36 states with missing American Indians and Alaskan Natives in a December NamUs report. But stakeholders said the national data is likely a significant undercount.
Troy Payne, director of the Alaska Justice Information Center at the University of Alaska Anchorage, said it is difficult to measure the true impact of MMIP due to the effort it takes to separate out the murdered from the missing.
"To find that information, you're going to have to go through report narratives and police reports to be able to figure out when did a person go missing and then when were they found," said Payne, whose center has conducted research on homicide in Alaska. "That is hard to do."

Readership
870,863
Social Amplification
9
View full article analysis
| | |
| --- | --- |
| Fairbanks Daily News-Miner | |
Nanooks volleyball ranked sixth in preseason GNAC coaches poll
Published Aug 17, 2023 by Caleb Jones
The University of Alaska Fairbanks women's volleyball team heads into the new season ranked sixth in the Great Northwest Athletic Conference (GNAC) Preseason Volleyball Coaches Poll. That ranking puts them around the middle of the 10-team pack.
The Nanooks finished last season with an 18-12 record overall, and an 8-10 record in the GNAC, finishing seventh in the conference.
A coaches poll expects slight improvement this year with the Nanooks as the sixth best team in the conference, just one place behind rivals University of Alaska Anchorage.
At the top of the table in the poll are the Central Washington University Wildcats, receiving all ten first place votes.
Readership
77,563
Social Amplification
0
View full article analysis
| | |
| --- | --- |
| Fairbanks Daily News-Miner | |
North Star College kicks off for the 2023-2024 school year
Published Aug 17, 2023 by Haley Lehman
Incoming North Star College students attended orientation for the program Wednesday at the University of Alaska Fairbanks, expanding the program to 180 students for the first time.
North Star College, a middle college program launched in 2020, allows students to complete up to two years of college credit at University of Alaska Fairbanks while still in high school.
The program admitted 40 seniors per year for the last three years. This year the program expanded to what was originally envisioned with 90 juniors and 90 seniors for the 2023-2024 school year.
The Fairbanks North Star Borough School District Board of Education approved the expansion in October, 2022 to establish North Star College as a new school of choice.
Students, including students who are attending non-FNSBSD homeschool programs, can take between seven and 15 credits per semester. Students are able to participate in extracurriculars at their home attendance schools and at UAF.
Vice Chancellor of Student Affairs and Enrollment Owen Guthrie said the program puts college within reach for many families in Fairbanks. "This has been years in the making," Guthrie said.
Readership
77,563
Social Amplification
54
View full article analysis
Open house to kick off KPC semester
Published Aug 17, 2023 by Jacob Dye
Classes start for the fall semester at Kenai Peninsula College on Aug. 28. A week before that, on Tuesday, Aug. 22, the college will hold an open house at its Kenai River Campus in Soldotna.
Ruby Glaser, communications specialist for the college, said Wednesday that the open house is a chance for incoming students to get acquainted with the campus, for the curious to explore their options, and for the wider community to visit and see what's going on in their own backyard. There will be food, and games for kids.
"We want to remind folks that we're here and we're a great resource," she said.
At the open house, each of the departments will be represented, and so will the other Kenai Peninsula campuses in Homer and in Seward. Glaser said attendees can visit the welding lab, the paramedic lab and other career and technical education opportunities.
This year, a focus is on showing off the suite of offerings at the college, which has grown deeper especially in recent years as more courses are being offered in more formats. Glaser said that more four-year degrees can be completed locally, and more certificate programs are available. Those classes can also take more forms, including online, in person or hybrid.
Readership
24,086
Social Amplification
0
View full article analysis
You are receiving this newsletter because someone in your organization wants to share company and industry news with you. If you don't find this newsletter relevant, you can unsubscribe from our newsletters