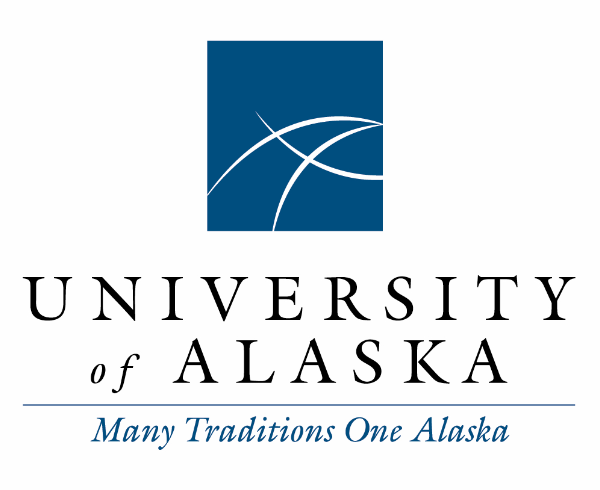 UA News for January 13, 2022
In today's news: FEMA fired the California company that mistranslated documents after a former UAF Alaska Native expert helped reveal that the words and phrases used in the documents were pulled from a 1940's Russian text documenting Yupik daily life; the proposed bridge project to re-open the Denali Park road at Pretty Rocks is a high-profile example of the impact thawing permafrost will have on Alaska national parks - a UAF study has identified other at-risk areas in Wrangell-St. Elias and Gates of the Arctic; UAF women's basketball fell to Northwest Nazarene in overtime; and a UAA graduate study on carbon sequestration in Cook Inlet is referenced in a story about Gov. Dunleavy's announcement that he will be introducing carbon sequestration legislation this session.
Email mmusick@alaska.edu to suggest people to add to this daily news summary.
FEMA fires group for nonsensical Alaska Native translations
Published Jan 13, 2023 by MARK THIESSEN
FEMA fired the California company hired to translate the documents once the errors became known, but the incident was an ugly reminder for Alaska Natives of the suppression of their culture and languages from decades past.
It appears the words and phrases used in the translated documents were taken from Nikolai Vakhtin's 2011 edition of "Yupik Eskimo Texts from the 1940s," said John DiCandeloro, the language center's archivist.
The book is the written record of field notes collected on Russia's Chukotka Peninsula across the Bering Strait from Alaska in the 1940s by Ekaterina Rubtsova, who interviewed residents about their daily life and culture for a historical account.
The works were later translated and made available on the language center's website, which Holton used to investigate the origin of the mistranslated texts.
Holton, who has about three decades experience in Alaska Native language documentation and revitalization, searched the online archive and found "hit after hit," words pulled right out of the Russian work and randomly placed into FEMA documents.
"They clearly just grabbed the words from the document and then just put them in some random order and gave something that looked like Yup'ik but made no sense," he said, calling the final product a "word salad."
He said it was offensive that an outside company appropriated the words people 80 years ago used to memorialize their lives.
"These are people's grandparents and great-grandparents that are knowledge-keepers, are elders, and their words which they put down, expecting people to learn from, expecting people to appreciate, have just been bastardized," Holton said.
Readership
17,326,276
Social Amplification
0
View full article analysis
Construction to start on bridge to be suspended over landslide site in Denali National Park
Published Jan 13, 2023 by RSS Feed
The ongoing Pretty Rocks landslide, tumbling down a high slope that overlooks some braided tributaries of Denali's Toklat River, is part of a trend in mountainous areas all around the far north. Warmer air temperatures and more rainfall has thawed permafrost soil and loosened the ice-laden, high-altitude geologic formations known as "rock permafrost." Additionally, in some areas, slopes are being destabilized by the melt of glaciers that buttress mountains.
Other Alaska national parks also have landslide problems threatening road corridors.
One is in Wrangell-St. Elias, where visitors use the 60-mile McCarthy Road to reach the Kennecott Mines National Historic Landmark, the town of McCarthy and other attractions. By mid-century, air temperatures along the McCarthy Road corridor are expected to average above freezing, making slides more likely, according to a study by University of Alaska Fairbanks scientists.
Even far-north Gates of the Arctic National Park and Preserve, located above the Arctic Circle, is projected to have landslide-prone conditions in the future, according to the study, published in the journal Atmosphere. Average air temperatures are on track to be above freezing along the corridor that is proposed to hold a section of a yet-to-be-built industrial road, the study said. Of the 211 miles of road proposed in the Ambler Mining District Industrial Access Project, about 20 miles would cross through the southern part of Gates of the Arctic.
Readership
24,822
Social Amplification
0
View full article analysis
| | |
| --- | --- |
| Fairbanks Daily News-Miner | |
Nanook women fall in overtime to Northwest Nazarene
Published Jan 13, 2023 by Olivia Olsen
Northwest Nazarene's Cami Knishka hit her fourth 3-pointer of the night to tie the game with 30 seconds left in regulation, then drained a jump shot with three seconds left in overtime to lift the Nighthawks to a 90-88 win over the University of Alaska Fairbanks on Thursday evening at Alaska Airlines Gymnasium.
UAF (4-9, 1-5 GNAC) rallied back from a dismal start — trailing 21-9 after one quarter — to hold a six-point lead at 74-68 with 1:19 to play.
That was when Knishka, a fifth-year junior guard from Cashmere, Washington, hit her third trey of the game to pull NNU within three at 74-71. Following a Sam Tolliver missed 3-pointer, NNU's McKenna Castledine was fouled on a putback and hit the free throw to tie the game at 74 with 1:03 to play.
Readership
76,422
Social Amplification
0
View full article analysis
Alaska wants to profit by leaving timber uncut and pumping carbon underground
Published Jan 12, 2023 by RSS Feed
"There's a lot of interest, and there's a lot of money behind these projects, and the developers want them to go through," said Aaron Tucker, a Denver-based attorney who works on permitting for carbon capture initiatives.
Such projects, Tucker added, need the right combination of geology and industrial carbon sources to be viable.
Geologists say that Cook Inlet, the water body adjacent to Anchorage and the Kenai Peninsula, could hold substantial amounts of carbon — including in underground formations where oil has already been pumped out.
"So much fluid has been taken out of those reservoirs, the space has been made available to inject CO2," said Scott Pantaleone, a former University of Alaska Anchorage student whose geology master's thesis examined Cook Inlet's carbon storage potential.
One concern, Pantaleone said, is that pumping carbon into the inlet could cause earthquakes, like those associated with oil and gas activity in the Lower 48. But he examined that risk and found it to be manageable because of what he described as the relative stability of Cook Inlet's faults.
"It's definitely something, if somebody is injecting into a field, for them to keep in mind and to assess," he said. "But I wouldn't start ringing the alarm just yet."
Readership
24,822
Social Amplification
16
View full article analysis
You are receiving this newsletter because someone in your organization wants to share company and industry news with you. If you don't find this newsletter relevant, you can unsubscribe from our newsletters