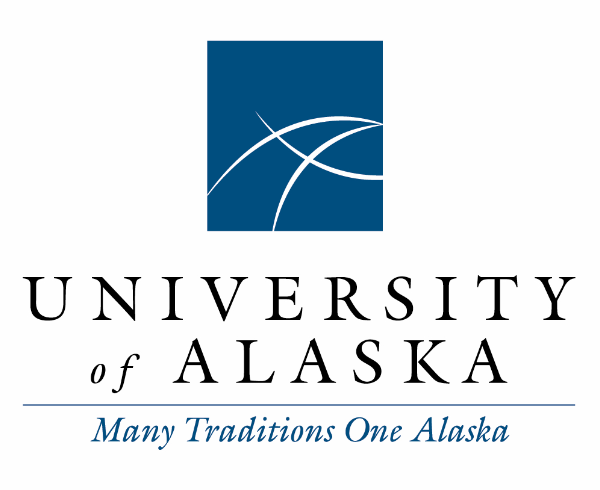 UA News for June 24-26, 2023
In today's news: the Northwest Campus in Nome hosted a workshop to revitalize the Kingikmiut Inupiaq dialect; UAF alumna Annie Bartholomew has released a new album telling the stories of Gold Rush women; UAF researchers have discovered a thriving ecosystem of invertebrates among decomposing seaweed debris; in her latest piece on energy production in Alaska UAF's Gwen Holdmann discusses nuclear power; back in 1963 former Geophysical Institute Director Keith Mather ran an experiment to find out why roads develop washboards - and why it's unlikely they can be avoided; a UAF Cooperative Extension invasive species specialist co-authored an opinion piece on the urgent need for Alaska to address invasive species using all available tools; former Lathrop High School basketball star Tristian Martin has committed to the Alaska Nanook basketball team; a legislative advocacy group led by Dunleavy's most recent appointment to the UA Board of Regents Seth Church was fined by APOC for failing to properly disclose its finances; UAF researcher Ken Tape is cited in a story about beavers in Alaska; the work of a UAF alumna is one of the final designs in the state license plate contest; and a political blogger offers commentary on the latest BOR appointee.
Email mmusick@alaska.edu to suggest people to add to this daily news summary.
Saving a vanishing language in the Norton Sound for Inupiaq culture
Published Jun 26, 2023 by Joe Kinneen
A language reclamation workshop was hosted by the Kissaq Kingikmiuraguquat nonprofit to revitalize the Kingikmiut dialect at the University of Alaska Fairbanks Northwest Campus in Nome over the weekend.
Kingikmiut is a form of Inupiaq that is localized to the village of Wales. A community west of Nome at the edge of the Seward Peninsula."Our mission is to document and preserve the dialect and to teach the way that we are documenting and preserve the dialect to assist other villages and other people are interested in preserving their dialects," Kissaq Kingikmiuraguquat volunteer, Deborah Atuk said.
Atuk, and her father Richard Atuk, says they are considering changing their mission statement to include teaching the language as many people have approached them wanting to learn.
Readership
405,228
Social Amplification
0
View full article analysis
Alaska singer-songwriter Annie Bartholomew shares stories of gold rush women on 'Sisters of White Chapel'
Published Jun 25, 2023 by Jenna Schnuer
Bartholomew works a day job for the Alaska Department of Fish and Game so she can preserve her creative energy for her songwriting. She used to make a living telling stories of a different nature, as an arts and culture reporter for KTOO. But she's been a fixture in music scenes around the state for years, from the Alaska Folk Festival in Juneau to Fairbanks during her college years at UAF. Fairbanks, she says, "has a really epic music scene that is very insulated and no one would know about it until you're there."
Insulated is, to a great degree, a word that could be applied to all of Alaska's music scene. Lower 48ers rarely take notice. But Bartholomew is one of a small wave of musicians — including Nicholas Galanin of Ya Tseen, Quinn Christopherson, and Nick Carpenter of Medium Build — who have fans Outside. NPR's Bob Boilen played her song "All for the Klondike's Gold" on the most recent "All Songs Considered."
Readership
776,772
Social Amplification
0
View full article analysis
UAF researchers discover complex ecosystem among Alaska seaweed debris
Published Jun 25, 2023 by Jeff Richardson
University of Alaska Fairbanks researchers have discovered a thriving ecosystem among the decomposing seaweed debris that covers many Alaska beaches, including nearly 100 different types of invertebrates found in surveys at a handful of sites on the Kenai Peninsula.
It's the first Alaska-based survey of the marine algae that washes up on beaches, known as wrack, and comes at a time when global interest in the resource is booming. Wrack is being increasingly used for fertilizer and livestock feed, although harvests in Alaska remain limited.
Studies in the Lower 48, Europe and Australia have shown that wrack provides a unique and productive habitat, but no one had seriously examined it in Alaska before.
"We didn't just want to generalize what we know from other regions," said Brian Ulaski, a postdoctoral fellow at UAF's College of Fisheries and Ocean Sciences. "Things are a little different up here with seasonal light and temperature changes."
Ulaski led the project, which was funded by Alaska Sea Grant, while pursuing his Ph.D. at UAF. The study was published in the May issue of Marine Environmental Research.
Readership
14,555
Social Amplification
0
View full article analysis
| | |
| --- | --- |
| Fairbanks Daily News-Miner | |
Nuclear power and the perils of pioneering
Published Jun 25, 2023 by Gwen Holdmann
I got involved in nuclear energy right around the time the Galena project was scrapped. It was 2009 and much of Alaska was reeling from steeply escalating energy prices. The Alaska Legislature asked UAF's fledgling Alaska Center for Energy and Power (ACEP) to take a harder look at the new technology. As an engineering physicist with a background in thermodynamics, I was tapped to lead the study.
The team that worked with me on that 2009 study was an eclectic bunch, including economists, social scientists, physicists and a chemical engineer. We became invested in the work, feeling a bit like investigative journalists as we dug through obscure technical reports to gain an objective understanding of Alaska's nuclear history.
This included researching the full history of Alaska's nuclear past — the decommissioning of the Fort Greely nuclear reactor in the late 1960's, the Amchitka Island testing, Project Chariot, and the 10 tiny radioisotope thermoelectric generators used at Burnt Mountain to power a telecommunications site. The team developed interest in small nuclear and the potential it could hold for Alaska. We found many aspects of the technology compelling including the intrinsic safety of the technology, its ability to provide essential heat in addition to power, the long intervals between refueling, and attractive economics — especially for high cost areas of the state.
Readership
69,779
Social Amplification
0
View full article analysis
Investigating the ups and downs of washboard roads
Published Jun 25, 2023 by Ned Rozell
While driving Alaska's graveled highways, people sometimes wonder how an unpaved road can turn into a bed of corduroy.
Keith Mather had the same question about roads in his home country of Australia and then later in his adopted home of Alaska. He wrote a paper about washboard roads in 1963, the same year he became director of the Geophysical Institute at the University of Alaska Fairbanks.
He noticed several keys to the formation of washboard roads: the road surface had to be non-rigid, it had to be dry, and washboard forms immediately after an irregularity in the road surface, such as a bump, dip or small rock.
Bumps in the road surface cause the tire to hop in the air. Where the tire crashes down, it forms valleys by spraying sand and gravel forward and sideways. The moving tire ramps out of the valley and hops again. Thus, the washboarding process repeats itself.
Readership
776,772
Social Amplification
9
View full article analysis
OPINION: Invasive species are a biological wildfire in Alaska. We need all tools available to stop it.
Published Jun 24, 2023 by Tim Stallard, Danielle Verna, Gino Graziano, and Anne Billman
Invasive species are a biological wildfire that threaten to severely damage the natural resources that Alaskans cherish and rely upon. Alaska is about a half-century behind the lower 48 states when it comes to the rate of invasive plant incursion, and the time to act is now. It is important to balance the serious threats posed by invasive species with careful use of herbicide controls. When prevention fails, Alaska resource managers need all the tools available to respond effectively to invasions.
Readership
776,772
Social Amplification
1
View full article analysis
| | |
| --- | --- |
| Fairbanks Daily News-Miner | |
Former Lathrop star joins Alaska Nanooks women's basketball team
Published Jun 24, 2023 by News-Miner file photo
The Alaska Nanooks women's basketball program and head coach Amy Donovan have announced the signing of Tristian Martin. Martin, a Fairbanks native, comes home after spending time with Allen Community College and Miami Dade College.
Martin recently graduated from Miami Dade College after her 2022-23 season saw her post 5.6 points per game in 18 games played. She shot 40.5% from the floor, 30.6% from deep and 70% from the free-throw line while adding 2.5 rebounds and 1.1 assists per game.
Head coach Amy Donovan said she is excited about Martin returning home to join the Nanooks this upcoming season.
"I'm so fired up to announce that Tristian has signed to be a Nanook! Adding a hometown player from Lathrop High School is a big deal, and we're glad she chose to come home after finishing her junior college playing career. She's going to add more depth and versatility to our roster, particularly in the four-position. She's going to be a huge part of our future successes!"
Readership
69,779
Social Amplification
0
View full article analysis
Dam Beavers
Published Jun 23, 2023 by Nick Jans
Beavers inhabit most of the state, from the rainforests of the Panhandle to the cold, arid valleys of the Brooks Range, and east to west across the state's vast interior. The Arctic coastal plain and westernmost coastal areas, including many islands and most of the Alaska and Seward peninsulas, are without beavers—so far, anyhow. They're arguably the most widespread of all Alaska's bigger-than-a-breadbox mammals, and so numerous that there's not even an official estimate of their statewide population. Considering that Maine, one-eighteenth the size of the Great Land, figures it has somewhere between 45 and 70 thousand beavers, a conservative guess for Alaska is somewhere around a half million, and possibly double that figure.
And both their statewide range and numbers are swelling. University of Alaska ecologist Ken Tape and his colleagues have harnessed existing satellite imagery that demonstrates a dramatic increase in beaver ponds across arctic Alaska—from zero in the 1950s to many thousands today (impossible to get an exact count due to imagery gaps), and a continuing expansion into areas where beavers were unknown just a few years back. All this in response to warmer, longer summers that promote vegetation growth and a steadily expanding tree line across the state; and perhaps as well to a diminishing interest in trapping and hunting them for their once-prized pelts and rich, fatty meat.
Readership
22,913
Social Amplification
0
View full article analysis
Alaskans get to choose the next artistic license plate design
Published Jun 23, 2023 by Tim Rockey, Alaska Public Media - Anchorage
"Alaskans are just really stoked to see local artists making art that's very Alaskan, and I think it's really neat that everyone can participate and look at all of them and put them in order of what they like," Worl said. "So everyone's getting the artwork on their car, and I think it's just really exciting. Because Alaskans, you know how we are, we love our license plates."
Semifinalists include artists of varying experience levels and backgrounds. Megan Brothers of Wasilla has no formal artistic background, but heard about the competition through her son's elementary school teacher. Tehya McLeod of Fairbanks heard about the competition while taking a class at the University of Alaska Fairbanks. Both Sabrina Kessakorn and Amanda Warren of Anchorage incorporated fireweed into their plate design, but Kessakorn used Denali as a backdrop.
Readership
194,384
Social Amplification
0
View full article analysis
Dunleavy appoints another GOP-ally to UA Board of Regents - The Alaska Current
Published Jun 23, 2023 by Matt Acuña Buxton
Hot off the appointment of his former chief of staff, Tuckerman Babcock, Gov. Mike Dunleavy continues to reshape the University of Alaska's Board of Regents with Republican activists.
On Thursday, Dunleavy announced he had appointed Fairbanks Republican political activist and business owner Seth Church—who not only doesn't have a degree from the University of Alaska, according to the Anchorage Daily News' report, but has no college degree at all—to an eight-year term overseeing the state's university system.
While a big-ticket Republican donor, Church's biggest claim to fame in the realm of politics is as the head of a group called Alaska Policy Partners. The independent expenditure group ran flat-out false attack ads against Democrats and moderate Republican candidates in the 2022 election—including the claim that Sen. Scott Kawasaki lives in his mother's basement—and will be hosting a fundraiser later this month where Alaska Attorney General Treg Taylor is the main event.
Readership
3,174
Social Amplification
0
View full article analysis
You are receiving this newsletter because someone in your organization wants to share company and industry news with you. If you don't find this newsletter relevant, you can unsubscribe from our newsletters