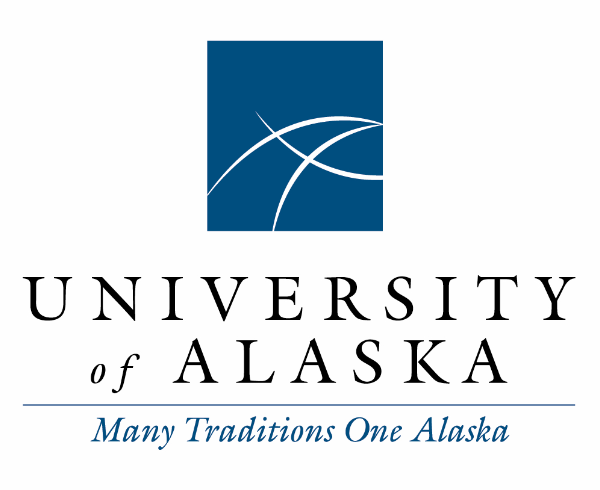 UA News for August 23, 2023
In today's news: UAA's Dean of the School of Education Tonia Dousay interviews Brian Robinson, senior vice president at Watermark, on processes for continuous improvement; a "by-the-numbers" preseason look at Nanook volleyball rankings, matchups and key players; a former UAF Masters student and researcher Vamsi Kukkapalli is spotlighted for his numerous research contributions; UAF Nordic ski team adds German standout Luise Graef; and the UAA gymnastics team welcomes six new recruits.
Email mmusick@alaska.edu to suggest people to add to this daily news summary.
elearn Magazine: In Search of Continuous Improvement: An interview with Watermark's Brian Robinson
Published Aug 23, 2023
As the dean of a school of education at a regional comprehensive university, I am particularly interested in continuous improvement. Before my current role, I served as an associate dean for assessment and accreditation for a college of education, health, and human sciences and as an industry-based instructional designer for public works agencies prior to that. The latter position provided a solid foundation for the role and importance of program evaluation—the former introduced layers of complexity like specialized accreditations and integrated technologies. Thus, when I sat down with Brian Robinson, Senior Vice President of Product at Watermark, I listened to his words with enthusiasm and expectation. I was enthusiastic to learn about how this leader guides operations within the organization, and I had expectations grounded in more than 20 years as an instructional designer practitioner, higher education faculty member, and administrator, as well as a decade of experience as a researcher in learning, design, and technology. Brian satisfied my curiosity by the end of our conversation.
Before moving into the educational technology industry, Brian was an academic advisor in the Texas State University (TXST) business school for five years. Here, he developed a passion for continuous improvement, honing his natural tendencies toward systems thinking and design and applying his master's degree in organizational communication. This role helped Brian become familiar with student and organizational assessment, and he gravitated toward assessment processes in higher education.
As chair of the assessment committee for advising and later co-chair of the assessment working group for the campus Quality Enhancement Plan (QEP), Brian explored how non- academic outcomes of university services support where learning occurs. The QEP focused on helping students use their first-year experience to make better choices, and this focus on students in every aspect of the process cultivated a dedication to iterative human-centered design. Brian also experienced the natural relationship between continuous improvement, closing the loop between academic and non-academic supports, and how efforts contribute to student learning outcomes. If we are the culmination of our experience, he is certainly a pinnacle of continuous improvement.
Readership
12,976
Social Amplification
0
View full article analysis
| | |
| --- | --- |
| Fairbanks Daily News-Miner | |
UAF Volleyball's upcoming season by the numbers
Published Aug 23, 2023 by Gavin Struve
At the dawn of the 2023 UAF volleyball season, there's no better time to glance at the numbers that could inform the team's success and trajectory entering this fall. Alaska Fairbanks begins its season Wednesday the Patty Center.
The Nanooks posted identical records in 2021 and 2022, both serving as their best winning percentages since 2008, after a downtrodden decade in the 2010s. They had a combined record of 19-17 in conference games the past two years and are expected to again be around .500 in GNAC play after being picked sixth of 10 teams in the league's preseason coaches poll.
Readership
77,563
Social Amplification
0
View full article analysis
| | |
| --- | --- |
| International Business Times | |
Vamsi Kukkapalli: A Multifaceted Trailblazer in EV Technology, Permafrost Dynamics, and Hydrogen Storage
Published Aug 23, 2023 by Pro Singh
In the landscape of contemporary research, few individuals possess the diverse expertise and innovative spirit that Vamsi Kukkapalli brings to the table. His ability to delve deeply into complex subjects, extract critical insights, and employ rigorous methodologies coupled with his excellent academic background is evident in each facet of his work. He has an unwavering curiosity and an insatiable appetite for knowledge, which drives him to explore uncharted territories, unraveling complex problems with tenacity and precision. With a remarkable professional journey spanning across electric vehicle (EV) battery manufacturing, permafrost dynamics, and metal hydride hydrogen energy storage, Kukkapalli has emerged as a trailblazer in multiple fields. His contributions not only promise advancements in technology but also address pressing challenges in sustainability, infrastructure safety, and the transition to cleaner energy sources Advancing EV Battery Manufacturing: Transforming Industrial Processes.
In his research during his association with University of Alaska, Kukkapalli has tackled the challenges associated with metal hydride reactors, which offer room temperature hydrogen storage with reduced volume requirements compared to traditional gas tanks. Through advanced computational simulations and innovative design approaches, he has optimized cooling channel designs, leading to faster hydrogen charging times and reduced reactor temperatures. By integrating phase-changing coolant and varying convection coefficients, Kukkapalli's research has achieved significant reductions in charging time. For instance, his study "Phase Change Cooling of a Metal Hydride Reactor for Rapid Hydrogen Absorption", Energies Journal, 2022 demonstrated a remarkable 56% to 68% reduction in charging time compared to tube-only configurations. These findings not only advance hydrogen storage technology but also contribute to the efficient utilization of renewable hydrogen for a cleaner energy landscape.

Readership
514,258
Social Amplification
0
View full article analysis
Nordic Ski Adds Another Piece to the Puzzle in Luise Graef
Published Aug 23, 2023
The Alaska Nanooks Nordic ski team is excited to welcome Luise Graef to Fairbanks for the 2023-24 season. Graef hails from Oberhof, Germany, and will ski in the blue and gold.
"We are so excited to bring Luise on to the team. She brings a high level of experience to Fairbanks after racing internationally as a junior athlete with the German National Team." Said head coach Eliska Albrigsten. "We have a long history of success with student-athletes from Germany, including Anni Uhl, Max Olex, Marius Korthauer, Alex Eckert, Michael Fehrenbach, and current Nanook skier, Philipp Moosmayer. We look forward to watching her make her own mark on Nanook Skiing!"
Graef is a 5'3" incoming freshman who had two top-10 finishes at German Nationals in 2022 in Oberhof. In the junior division in the 5k classic individual start, she finished 10th out of 52, and in the 10k freestyle mass start, she was 10th out of 49.
Readership
416,334
Social Amplification
0
View full article analysis
Alaska Anchorage Gymnastics Team Welcomes Six New Recruits for 2023-2024 Season
Published Aug 23, 2023
Key points:
Alaska Anchorage gymnastics team has announced the addition of six new recruits for the 2023-24 season
The newcomers include four true freshmen and two transfers, each bringing their own strengths to the team
Head coach Marie-Sophie Boggasch is excited about the talent and potential of the incoming athletes
Alaska Anchorage gymnastics head coach Marie-Sophie Boggasch has announced that six new student-athletes have committed to compete for the Seawolves in the 2023-24 season. The newcomers include four true freshmen and two transfers, each bringing their own unique skills and experiences to the team. Coach Boggasch is excited about the talent and potential these new recruits will bring to the program, and fans can look forward to seeing their exceptional performances.
Readership
416,334
Social Amplification
0
View full article analysis
You are receiving this newsletter because someone in your organization wants to share company and industry news with you. If you don't find this newsletter relevant, you can unsubscribe from our newsletters