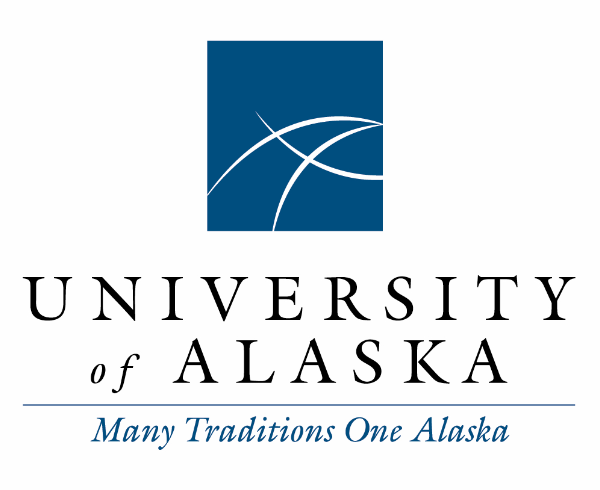 UA News for July 12, 2023
In today's news: how recent Supreme Court rulings impact UA; a study of seaweed wrack reveals great biodiversity; a UAF alum has been selected for an internship with the Institute of American Indian Arts (IAIA) in partnership with Nike in support of his creative writing; UAF film archivist Angie Schmidt presented a history of Golden Days to the Chamber of Commerce; the story of a Wrangell student who participated in the UAF Upward Bound T3 trip; UA and the Wilson Center are hosting a two-day meeting on critical minerals in the Arctic in DC this week; according to expert Rick Thoman weather in Southeast Alaska has been the least sunny in the last 30 years; UAF has announced that Casey Mignone will be the new assistant hockey coach, coming to UAF from Chippewa Steel; and UAA Associate Dean of the College of Arts and Sciences Simon Kattenhorn has been selected as the new dean of University of Hawai'i Hilo College of Natural and Health Sciences.
Email mmusick@alaska.edu to suggest people to add to this daily news summary.
Supreme Court Rulings: How These Decisions Impact UA
Published Jul 12, 2023
The U.S. Supreme Court issued two highly-anticipated rulings that have impacts on higher education. In the first case, the Court determined the Biden Administration lacked legal authority to provide student loan debt relief to certain borrowers. And in the second case, the Court ruled that use of race as a factor in college admissions (commonly known as Affirmative Action) is unconstitutional.
Readership
52,655
Social Amplification
0
View full article analysis
Study uncovers microscopic worlds of washed-up seaweed
Published Jul 12, 2023 by Sabine Poux, KBBI - Homer
From above, the seaweed on the beaches of Homer and Anchor Point doesn't look like much.
But up close, there are entire worlds in every sample. That's what University of Alaska Fairbanks researcher Brian Ulaski found when he analyzed the seaweed that had washed up on Homer beaches — also called wrack. His team found tens of thousands of organisms in samples they collected on the southern peninsula in 2021.
"The next time you're walking the beach, if you look a little bit closer at that wrack line you might be surprised at how much life you find in there," Ulaski said.
Ulaski's study, published in May, comes on the heels of an uptick in interest in harvesting wrack.
Seaweed from Alaska's beaches makes really great plant fertilizer. One farmer in Anchor Point, Al Poindexter of Anchor Point Greenhouse, has been using seaweed for decades to make a potting soil called Fishy Peat.
And more people on the Kenai Peninsula are catching on. In the last couple years, the Alaska Department of Fish and Game has started issuing permits for the harvest — about three per year. The season for harvesting is open September through April.
Readership
272,498
Social Amplification
0
View full article analysis
Wednesday, July 12, 2023
Published Jul 12, 2023 by Antonia Gonzales
This summer two interns were chosen to work under Nike and will have a student showcase in August to show their work.
Matt Gilbert (Gwich'in) is from Arctic Village and grew up living with his grandparents.
Gilbert was always very driven, even at a younger age attending schools in the Native Village of Fort Nelson. But one thing that really stuck with him, and that he realized early on is that he wanted to be a writer.
"Since I was seven years old I've always wanted to be a writer. I think I got it from my great grandmother Maggie, she was the last Gwich'n story teller
Gilbert would graduate in 2005 from the University of Alaska, Fairbanks majoring in English Literature.
It was at that time his first opportunity struck when the University of Arizona came out with an ad for Native Authors.
"I responded, and I wrote out the elder stories."
Those stories would be testimonies from the elders in his community talking about climate change.
He named his memoir The Gwich'in Climate Report and says there were things he learned from his elders that he hadn't learned in all years he attended college.
Readership
2,543
Social Amplification
0
View full article analysis
| | |
| --- | --- |
| Fairbanks Daily News-Miner | |
UAF film archivist offers a Golden Days history lesson
Published Jul 12, 2023 by Haley Lehman/News-Mwiner
University of Alaska Fairbanks film archivist Angie Schmidt took Chamber of Commerce members and guests on a walk down memory lane Tuesday with a compilation of Golden Days films and videos.
"Fairbanks has been celebrating Golden Days since 1952 as a way to honor Fairbanks' past and the discovery of gold that led to the founding of our fair city," Schmidt said.
She said that a number of Fairbanks landmarks and organizations have remained constant over the years. An example of that is the yearly honoring of Felix Pedro, who was born Felice Pedroni in 1858 in a small village in Italy. He discovered gold approximately 12 miles north of Fairbanks in July 1902. Golden Days celebrates the discovery of gold and the subsequent founding of Fairbanks.
Readership
72,635
Social Amplification
0
View full article analysis
Upward Bound trip gives freshman head start on high school career
Published Jul 12, 2023 by Wrangell Sentinel
It was a month of learning, exploring, brainstorming and playing in the wilds of Alaska that left one Wrangell youth with a lot to think about.
Andrei Bardin-Siekawitch was the only teen from Southeast to join other students from across the state on the latest Upward Bound and Teaching Through Technology Alliance (T3) trip, giving him an opportunity to make new friends and start plotting a course for his future endeavors.
Readership
1,922
Social Amplification
0
View full article analysis
| | |
| --- | --- |
| Fairbanks Daily News-Miner | |
Summit focusing on mineral resource development in the Arctic
Published Jul 12, 2023 by Amanda Bohman/News-Miner
The University of Alaska, in conjunction with the Wilson Center, the Department of Energy's Arctic Energy Office, and the RAND Corporation, is co-hosting a two-day meeting this week about critical minerals in the North American Arctic.
"Critical Minerals in the Arctic: Forging the Path Forward," taking place Wednesday and Thursday, will generate policy recommendations for developing mineral resources in the Arctic, in the context of national security, energy, climate and technology goals. The summit is a follow-up to the "Alaska Minerals - A Strategic National Imperative" summit hosted at the University of Alaska Fairbanks last August.
Readership
72,635
Social Amplification
0
View full article analysis
Southwestern Alaska has cloudiest summer in 30 years, according to climatologists - KMXT 100.1 FM
Published Jul 12, 2023 by Brian Venua
Summer has had a slow start from Southcentral Alaska, down to Kodiak, all the way out the Aleutian Chain. Slower than it's been in decades.
"By climate model analysis, we've had less sunshine this May and June combined than any May/June in the last 30 years," said Rick Thoman, the Alaska climate specialist at the International Arctic Research Center.
There's been occasional breaks in the clouds, however forecasters don't know when communities will see a more "normal" summer.
"Sooner or later, this weather pattern will change – they always do," he said. "But unfortunately, that does not appear to be on the horizon yet. The weather models basically don't show much change in the weather pattern for our part of the world anytime in the next week."
Thoman says it's all because of a low-pressure front that's stuck over the southern part of the Bering Sea. Low pressure fronts condense water vapor as it rises, and form clouds. This year, those clouds formed around the Aleutian Chain have blown east with the jet stream and caused a slow start to the summer for the rest of southern Alaska.
Readership
4,377
Social Amplification
0
View full article analysis
| | |
| --- | --- |
| Fairbanks Daily News-Miner | |
UAF Nanooks hockey announce Casey Mignone as new assistant coach
Published Jul 12, 2023 by Caleb Jones
The University of Alaska Fairbanks Nanooks announced in a press release that Casey Mignone will join the hockey program as an assistant coach.
Mignone will join head coach Erik Largen and associate head coach Chris Brown on the Nanooks coaching staff.
Prior to joining the Nanooks, Mignone most recently served as the general manager and head coach of the Chippewa Steel in the North American Hockey League.
Readership
72,635
Social Amplification
0
View full article analysis
Kattenhorn named new UH Hilo dean of College of Natural and Health Sciences
Published Jul 11, 2023 by UH News
Simon Kattenhorn, professor of geological sciences and recent associate dean of math and natural sciences at the University of Alaska Anchorage, will be the new permanent dean at University of Hawaiʻi at Hilo's College of Natural and Health Sciences. The appointment was approved by the UH Board of Regents at their July 6 meeting.
Kattenhorn's appointment begins August 14. He replaces Professor Brian Wissman, who will continue to serve as interim dean until Kattenhorn starts.
Kattenhorn recently served as associate dean in the University of Alaska Anchorage's College of Arts and Sciences. He has taught courses in structural geology, geomechanics and geohazards, and has conducted extensive research into both field-based structural geology on Earth and satellite-based investigations of other bodies in the solar system.
His structural geology research considers tectonic and volcanic processes in developing extensional fault systems such as continental rifts and mid-ocean spreading centers, with application to geohazards. His planetary geoscience research considers the tectonic evolution of solid surfaces throughout the solar system, including Mars and its moon Phobos as well as outer solar system icy moons such as Europa, Enceladus, Titan and Dione.
Readership
1,311,664
Social Amplification
0
View full article analysis
You are receiving this newsletter because someone in your organization wants to share company and industry news with you. If you don't find this newsletter relevant, you can unsubscribe from our newsletters