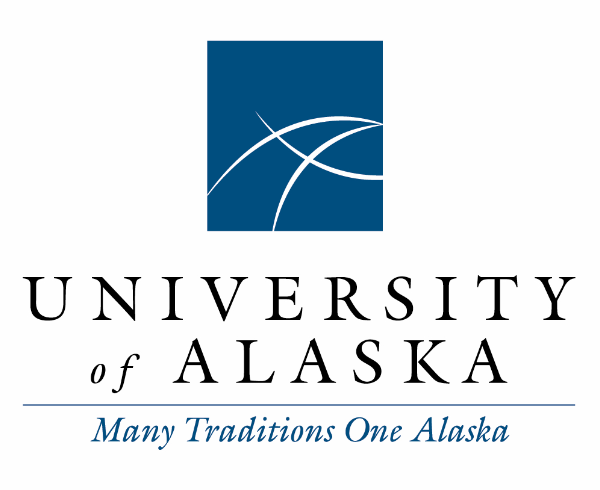 UA News for February 24, 2023
In today's news: an Administrative Order from Governor Dunleavy has created an Alaska Energy Security Task Force with a member of the University of Alaska with a background in energy holding a voting position; the Junior Native Youth Olympics will return to in-person competition on the UAA campus; UAF is hosting the state Science Olympiad this weekend; the UAF Nanook hockey team is preparing for the final series of games on the road which will determine their post-season outcome; UAA skier Leon Nikic won the giant slalom in the NCAA West Regional on Wednesday; a three-point shot with seconds to go in the game pushed the UAF men's basketball out of the running for the postseason; outgoing Juneau superintendent is coming to UA as the first liaison for the Alaska College of Education Consortium; UAF researchers are studying seismic activity on Venus; UAF hockey is fighting to get into the NCAA tournament with their final games on the road; broadcast coverage of President Pitney's State of the University Address; and a heartwarming profile of senior UAA basketball standout Jahnna Hajdukovich.
Email mmusick@alaska.edu to suggest people to add to this daily news summary.
Governor Dunleavy Creates Alaska Energy Security Task Force to Create Comprehensive Statewide Energy Plan - Alaska Native News
Published Feb 24, 2023 by Grant Robinson
Thursday Governor Mike Dunleavy issued Administrative Order 344, establishing the Alaska Energy Security Task Force.
The purpose of the task force is to develop a comprehensive statewide energy plan that will evaluate the energy generation, distribution, and transmission for the State of Alaska and its communities. The development of the plan will include collaborating with both the public and private stakeholders. The statewide energy plan, including proposed timelines and milestones, will be presented to the Governor upon completion.
The voting members are as follows:
The Commissioner of the Department of Environmental Conservation, or the Commissioner's designee.
The Commissioner of the Department of Natural Resources, or the Commissioner's designee.
The Executive Director of the Alaska Energy Authority, or the Executive Director's designee.
One member from the University of Alaska with a background in energy.
One member from a utility that represents rural Alaska or a community receiving power cost equalization.
One member who represents a city, borough, or municipality.
One member with a Railbelt utility background.
One member from the oil and gas industry.
One member from the mining industry.
One member with a background in economic development.
One member from the business community.
Readership
21,712
Social Amplification
0
View full article analysis
JNYO Returns to a Live Event for the First Time in Two Years - Alaska Native News
Published Feb 24, 2023 by Brad Hillwig
After being a virtual-only event since the global pandemic, the 2023 Junior Native Youth Olympics (JNYO) Games will be held in person at the Seawolf Sports Complex on the University of Alaska Anchorage (UAA) campus February 24-26.
This year's JNYO will be the first in-person edition of the junior games since 2020. Organizers are taking all appropriate precautions to create a safe, welcoming environment for athletes, coaches, volunteers, and fans.
The nine JNYO events are designed to test skills and abilities originally used to maintain fitness for subsistence activities. Student athletes (grades 1–6) from all cultures are encouraged to compete in the games and celebrate Alaska's rich history and diversity. Medals are awarded for the top five finishers.
Readership
21,712
Social Amplification
0
View full article analysis
| | |
| --- | --- |
| Fairbanks Daily News-Miner | |
UAF hosts state Science Olympiad for the first time this weekend
Published Feb 24, 2023 by Eric Engman/News-Miner
Students are competing in a statewide science, technology, engineering and math (STEM) competition at the University of Alaska Fairbanks on Friday and Saturday.
According to a release from UAF, Science Olympiad is a nationwide competition that allows students to learn about science, technology, engineering and math by working together and engaging in hands on-learning. Students have been preparing for the competition by studying and practicing building skills since October, Communications Manager Cherissa Dukelow explained. K-12 students compete at local, regional and national levels for Science Olympiad.
Dukelow said this is UAFs first time hosting the competition. Previously, the statewide competition has been held in the Mat-Su Valley.
The winning team will go to the 2023 National Science Olympiad Tournament in Wichita, Kansas, in May.
Readership
85,995
Social Amplification
0
View full article analysis
Nanooks hockey prepares for final road series of the season
Published Feb 24, 2023
The Alaska Nanooks hockey team is still building their case for an at-large bid in the NCAA Tournament, and will look to bolster it with two more quality road wins against Arizona State.
The Nanooks have won five of the last six meetings with the Sun Devils (one tie) dating back to last season. In the first series this season, Alaska swept ASU outscoring them 7-3 at the Carlson Center.
Alaska enters the weekend coming off a sweep of Long Island University. The Nanooks scored six unanswered goals last Saturday to erase a 3-0 deficit against the Sharks.
Readership
28,794
Social Amplification
89
View full article analysis
UAA's Nikic takes giant slalom at NCAA West Regional Championships
Published Feb 24, 2023 by Anchorage Daily News
University of Alaska Anchorage skier Leon Nikic won the giant slalom Wednesday at the NCAA West Regional at Alyeska Resort in Girdwood.
Nikic, a junior from Toronto, was in ninth place after his first run. But after a blazing second run — the second fastest of the heat — he leapfrogged the field into first place.
His final time of 1:34.59 was .40 seconds ahead of runner-up Jeremie Lagier of Westminster. The win by Nikic was the first NCAA West Regional title by a UAA skier since Sean Alexander won the giant slalom in 2016.
Readership
897,574
Social Amplification
0
View full article analysis
| | |
| --- | --- |
| Fairbanks Daily News-Miner | |
Yellowjackets' buzz-er beater drops UAF out of postseason unt
Published Feb 24, 2023 by Olivia Olsen
Bryan Nguyen's final two plays Thursday night for the University of Alaska Fairbanks were heroic.
Likewise, Bilal Shabazz's final play Thursday night for Montana State University-Billings was also heroic.
Unfortunately for the Nanooks, Nguyen's came with eight seconds to play while Shabazz left only 1.7 seconds on the clock as the Nanooks suffered a heartbreaking 60-59 loss at Alterowitz Gym.
Down by 3 points with 24 seconds left, Nguyen knocked down a 21-foot jumper off an assist by Tybenn Sturn to tie the game at 57-57.
Nguyen then picked the pocket of guard Jalen Tot and drove to the basket for a layup to give the Nanooks a 59-57 lead.
It looked like UAF was on the brink of its biggest upset of the season, and would keep its hopes for securing the sixth-place spot in the GNAC standings and a postseason conference tournament berth alive until Saturday.
But Shabazz hit on an unlikely 3-pointer launched with four seconds left to secure the win for the Yellowjackets, who at 20-7 overall, 14-3 in conference are still battling for the tournament's top seed.
The Nanooks fell to 11-14, 6-11 in league play as they were mathematically eliminated from the postseason. Their year will conclude Saturday at 3:15 p.m. at Seattle Pacific.
Readership
85,995
Social Amplification
0
View full article analysis
Outgoing Juneau superintendent will help University of Alaska recruit teachers
Published Feb 24, 2023 by Katie Anastas, KTOO
The University of Alaska is tapping outgoing Juneau School District Superintendent Bridget Weiss to help build the state's teacher workforce.
Weiss has been named the first-ever liaison for the Alaska College of Education Consortium. According to the university, Weiss will help the education program partner with school districts, state government and other stakeholders.
Weiss said she's looking forward to strengthening the connection between Alaska's K-12 and university systems. She chairs the Alaska Superintendents Association, and she said her relationships with local school leaders will be key to this position.
"I feel like my experience really lined up so nicely with this opportunity," she said. "I've been in K-12 for a very long time, and this seemed to be the right way to use all the experiences that I've built over those 39 years in a constructive way, from a different angle."
One of her goals is to increase the number of students dual enrolled in high school and college courses, especially for those pursuing teaching degrees.
"When high school students earn college credit in our system, that's a big head start for them," she said. "It's more likely that they'll become full-time students in our state university system. And when we produce teachers in our state system, they're very likely to stay in the state."
At a presentation to the state Senate Education Committee this week, university leaders showed a map displaying percentages of school district staff who graduated from the state's university. The lowest percentages were in Northern and Western Alaska, where districts have increasingly relied on teachers from the Philippines.
"We have capacity in our education programs," UA President Pat Pitney said. "We need more students."
Readership
150,073
Social Amplification
1
View full article analysis
UAF researchers aiding NASA in developing Venus seismometer
Published Feb 24, 2023
Earth has earthquakes, Venus has venusquakes. Researchers at the University of Alaska Fairbanks Geophysical Institute, working with NASA, are helping create a Venusian seismometer that can operate long enough in that planet's extremes to provide insight into its seismicity.
It's a major challenge. Venus has surface temperatures of 900 degrees Fahrenheit, hot enough to melt lead, and atmospheric pressure 90 times that of Earth, equal to the pressure a mile beneath Earth's oceans.
Learning about the seismicity of Venus is one part of NASA's Seismic and Atmospheric Exploration of Venus, or SAEVe, project. The mission concept envisions two landers with seismometers placed about 200 to 500 miles apart. Instruments are under development in NASA's High Operating Temperature Technology program, which seeks to design devices that can operate in Venus' brutal surface conditions.
"Venus is the planet in our solar system that is most similar to Earth," UAF Geophysical Institute postdoctoral researcher Yuan Tian said. "Its structures have a lot of similarity with Earth's structures, but some structures can only be found on Venus."
"To better understand Earth's quakes, we have to study other planets," he said.
Readership
52,801
Social Amplification
0
View full article analysis
| | |
| --- | --- |
| Fairbanks Daily News-Miner | |
Devils advocate: Arizona State tries to counter Nanooks' case for postseason
Published Feb 23, 2023 by Jeff Olsen
It won't just be fans of the University of Alaska Fairbanks and Arizona State University hockey teams with an eye on this evening's game in Tempe, Arizona.
Already billed on the Sun Devils' website as the "Grudge Match at Mullett Arena," the independents' rivalry will have a few extra eyeballs coming from the members of NCAA Tournament selection committee.
With an 18-10-2 record and a No. 17 ranking in the Pairwise standings — designed to replicate the formula the committee uses in choosing and seeding the 16 teams invited to play for a national title — the Nanooks hope four wins in their final four games will extend their season.
"They're a good team, they're in a good spot for the tournament with hopes to get in," Arizona State defenseman Ty Murchison said."We want to be known as the only independent that gets into the tournament, so it's a big weekend for us and for them. They should be good games."
History lessons aside — the Nanooks entered the field in 2010 before ASU secured a bid in 2019 — the fledgling rivalry means more to each side than it has in recent years. It's a "meaningful game" according to UAF coach Erik Largen as his team eyes a tournament spot; it's an opportunity for the Sun Devils to play spoiler.
Readership
85,995
Social Amplification
0
View full article analysis
UA President Pat Pitney delivers 2023 State of the University address
Published Feb 23, 2023
For the first time in nine years, Alaska's university system is not anticipating a substantial budget cut from the state.
That's according to University of Alaska (UA) President Pat Pitney, who delivered her annual State of the University address to the Greater Fairbanks Chamber of Commerce at the Westmark on Tuesday, February 21.
The address covered statistics from the state's three universities: Fairbanks, Anchorage and Southeast. Pitney sounded a hopeful note for the future of university enrollment of the state and the impact that will have on local economies.
In the last ten years, Pitney says Alaskan universities have awarded 44 thousand degrees and certificates, and enrollment is going up starting in the spring.
Readership
36,103
Social Amplification
0
View full article analysis
Fairytale ending: Jahnna Hajdukovich follows in family footsteps while establishing her own basketball legacy at UAA
Published Feb 23, 2023 by Josh Reed
Even before she could crawl or walk, the daughter of the two former University of Alaska Anchorage basketball players was becoming saturated in the sport that was a passion on both sides of her family.
"As soon as she started crying, we just gave her a little rubber ball to suck on when her teeth were coming in," Jim said.
That was 23 years ago. Now Jahnna Hajdukovich is on the precipice of earning her degree at UAA, is an integral player on the women's basketball team and is a bride to be.
She and her fellow graduating seniors were honored on Senior Night prior to the team's final home game of the season Saturday in what was an emotional moment for Jahnna and family.
Readership
897,574
Social Amplification
0
View full article analysis
You are receiving this newsletter because someone in your organization wants to share company and industry news with you. If you don't find this newsletter relevant, you can unsubscribe from our newsletters