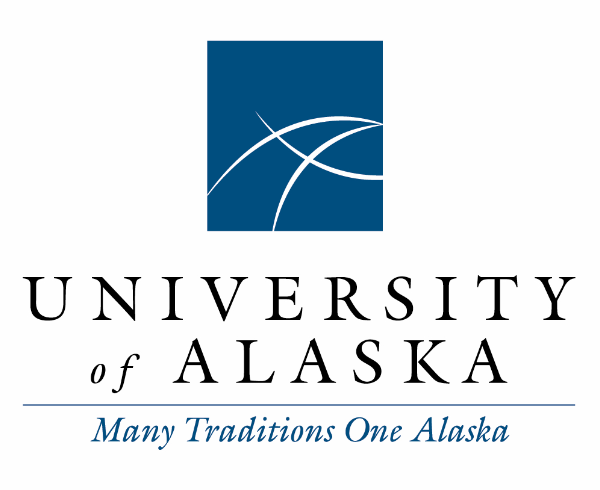 UA News for March 17, 2023
In today's news: work is underway to develop two new community gardens in Sitka; a 10-year mariculture project aims to expand the research and support for mariculture in Alaska; the Nanook men's hockey team was eliminated from the NCAA tournament based on Pairwise Rankings; a new study matches findings from an earlier UAF study that shows that despite similar obesity levels as other Americans, Yup'ik people have very low rates of Type II diabetes or heart disease - the positive benefits of traditional foods are suspected; as a recent incident demonstrated, the UAF Geophysical Institute is in a unique position to support the Department of Defense in monitoring the Arctic; one reason for a reluctance to transition to EV cars are issues with cold weather operation; researchers at UAA are getting $1.3 million to help fill gaps in data on wildfire modeling; the Ketchikan Daily News writes a tribute to the late Regent Darroll Hargraves; the Alaska Volcano Observatory has lowered the alert level on two volcanoes west of Adak that had been on heightened monitoring earlier in the month due to seismic activity; the Innovation Summit was held at the UAS campus in Juneau featuring workshops and speakers and the induction of two new members (from UA) into the Innovators Hall of Fame; in a radio interview UAF researchers describe how research into hibernating ground squirrels has implications for humans; the UAF Northwest Campus in Nome hosted a presentation on proposed improvements to the port in Nome; the potential use of thermosiphons to stabilize thawing coastlines is one topic in an interview about coastal erosion in Alaska; UAF and NASA teamed up to host a family outreach event measuring snow; Cordova high schoolers practiced energy efficiency modeling and monitoring to suggest improvements to the historic Orca Lodge; Dr. Tuija Turunen will be presenting a lecture on Finlands approach to teacher education at UAA on Wednesday; and in a presentation to the Senate Finance committee ISER and state economists presented on economic factors such as high outmigration and low state GDP that paint a bleak picture for Alaska.
Note: last week's story on the discovery of volcanic activity on Venus continues to get extensive media coverage including CBC and NPR radio, international news and many science outlets.
Email mmusick@alaska.edu to suggest people to add to this daily news summary.
| | |
| --- | --- |
| Sitka Local Foods Network | |
Transition Sitka, Sitka Local Foods Network work to bring community gardens back to Sitka
Published Mar 20, 2023 by Charles Bingham
"Community gardens plant the seeds for a solution to community food security," Hanson said. "They create a sense of place and cooperative engagement. They promote health, advance equity, encourage inclusion and foster resiliency. They are for people of all ages."
"Rebuilding a community garden in Sitka has been a major need as far as food security in the years since Blatchley Community Garden was closed," Sitka Local Foods Network president Charles Bingham said. "We have a lot of people in town who want to grow their own food, but they live in an apartment or on a boat and don't have the space to garden. This gives them a place to grow their own produce. When Blatchley Community Garden was closed, all of the spaces were being used and there was a waiting list. This proposal fills that need and allows space for expansion."
Over the past few months, Hanson has been meeting with city officials and committees/commissions, the Sitka Tribe of Alaska, UAF Cooperative Extension Service, and other organizations to develop the proposal linked below. These community gardens still need approval before they can be developed. Once approved, we will need to raise money for supplies, recruit volunteers or hire workers to develop the land (which may involve cutting trees and leveling off soil), and more.
Readership
1,325
Social Amplification
0
View full article analysis
Mariculture Research and Restoration Consortium: a 10-year project for Alaska
Published Mar 20, 2023
Funded by the Exxon Valdez Oil Spill Trustee Council, the Mariculture Research and Restoration Consortium is a partnership between scientists and Alaska seaweed and shellfish farmers that will run until 2032.
Created to address the ecological effects of the mariculture industry in the Exxon Valdez oil spill (EVOS) affected area including Prince William Sound, Kachemak Bay, and Kodiak Island, the Mariculture Research and Restoration Consortium (Mar. ReCon) is a research and monitoring program which congregates the efforts from a series of organizations and institutions.
The Alaska Department of Fish and Game, Alaska Fisheries Development Foundation, Alaska Sea Grant, Axiom Data Science, NOAA Alaska Fishery Science Center, Prince William Sound Science Center, the University of Alaska Fairbanks, the native village of Eyak and shellfish and seaweed farmers will contribute to the project, which will, during the next decade, hold listening sessions in coastal communities, provide mariculture training opportunities and mariculture education programs, hold regulatory and management workshops and provide webinars.
Readership
60,667
Social Amplification
0
View full article analysis
| | |
| --- | --- |
| Fairbanks Daily News-Miner | |
Nanooks 'last team out' of NCAA Hockey Tournament
Published Mar 20, 2023 by HARVARD UNIVERSITY ATHLETICS
Sticking solely to the Pairwise Rankings in its announcement, the NCAA Tournament selection committee denied the University of Alaska Fairbanks entry into the field of 16 teams that will compete for a national hockey championship.
"The selection of the 16 teams is a fairly simple task for us," committee chairman Jeff Schulman, the athletics director at the University of Vermont, said Sunday during the selection show that aired on ESPNU. "We rely heavily on the Pairwise formula... Our work really begins when it comes to placing the teams in the regionals."
With that revelation, viewers learned the seven members on the committee —for this year at least — ignored factors such as overtime wins, close wins or losses, how a team finishes a season, and any other aspect of human evaluation that goes into the comparable work of the NCAA men's and women's basketball Tournaments' work.
Human effort input into a computer formula determines the teams that are rewarded.
With regard to Alaska Fairbanks, Schulman's clichéd comments carried an air of indifference.
"Alaska was the last (actually first) team out as a result of some of the championship results," he said. "Alaska had an amazing year, won 22 games as an independent, had a great year, so it's always hard on teams that do have great years that don't make the tournament."
Readership
107,825
Social Amplification
0
View full article analysis
Study of Alaska Natives confirms salmon-rich diet prevents diabetes, heart disease
Published Mar 19, 2023 by Gen Z
Scientists at the Native health center at the University of Alaska Fairbanks began working closely with Yup'ik leaders in the early 2000s in a federally funded investigation of the relationships among traditional diet, obesity and diabetes.
With the support and consultation of village elders, the scientists tested and interviewed 1,003 adults and teenagers spread among 10 southwest Alaska communities between 2003 and 2006 in pursuit of a public health mystery: How were certain people who ate the high-fat diets of traditional subsistence foods able to remain so healthy despite being overweight?
"But the intriguing part, and the exciting part, is that the prevalence of Type II diabetes in Yup'ik Eskimos is very low. That really piqued our curiosity."
That kind of diabetes typically strikes adults as a result of poor diet and weight gain over many years, and is thought to be just one consequence of an obesity epidemic triggering devastating health problems across the country.
"It turns out Yup'ik Eskimos have among the lowest levels of metabolic syndrome (or risk of obesity-related diseases such as diabetes) of any group worldwide, yet they are as overweight as anyone else in America," Boyer told the News-Miner.
Readership
7,286
Social Amplification
0
View full article analysis
| | |
| --- | --- |
| Fairbanks Daily News-Miner | |
'Airborne object' response builds on UAF, military partnership
Published Mar 19, 2023 by JR Ancheta
Robert McCoy, director of the University of Alaska Fairbanks Geophysical Institute, was driving to the movie theater in Fairbanks on a Saturday in mid-February when his cellphone showed an incoming call.
It was from someone with the Department of Defense's Alaskan Command, a person he knows well. The caller had a request: Could the Geophysical Institute help search for the remains of an airborne object shot down by an Air Force fighter jet over Alaska's Arctic Ocean seven days earlier?
Absolutely.
From the theater parking lot, McCoy contacted Geophysical Institute experts in sea ice, snow, lidar, hyperspectral sensing, Arctic weather, synthetic aperture radar satellites and uncrewed aircraft systems.
Within hours, the institute's researchers began acquiring and analyzing SAR satellite data, weather data and sea ice observations. The Alaska Center for Unmanned Aircraft Systems Integration began preparing to deploy a SeaHunter drone to Prudhoe Bay for photogrammetric observations of the sea ice.
Commanders ultimately decided to call off the search a few days later without using Geophysical Institute resources, but the incident did focus their attention on the support the institute can offer the Defense Department and other government security agencies with growing Arctic interests.
"In many ways this interaction was an outstanding success for UAF and the Geophysical Institute because we were prepared immediately to assist with an urgent Department of Defense need, with a deep bench of Arctic experts, and use non-Defense Department satellites and drones," McCoy said.
The effort showcased the ability of the UAF Geophysical Institute to be an essential partner in the federal government's increased regional awareness.
Readership
85,995
Social Amplification
0
View full article analysis
10 Most Glaring Problems With Electric Cars
Published Mar 19, 2023 by Ron FP
The U.S. auto market is already ahead of the curve compared to the slow EV adoption rate of most developing countries. Nonetheless, Americans do share many of the same doubts and apprehensions that prevent car buyers in other parts of the world from making the EV leap.
Here are 10 of the most glaring problems that EVs need to surmount before they can take the place of internal combustion engine (ICE) vehicles in the market and truly make a significant contribution to the environment's preservation.
...........
EV batteries don't perform well in extremely hot or cold temperatures. North American winters, for example, can significantly affect EV driving range and charging times. According to a 2022 study by Green Car Reports, EV drivers noticed a 30% reduction in driving range during winter. With less driving range at their disposal, EV drivers need to plug in more frequently.
Moreover, some owners reported being unable to charge their EV batteries when ambient temperatures were below freezing. These observations are consistent with the findings of a 2021 study by the Alaska Center for Energy and Power (ACEP). According to ACEP, the most concerning EV issues during extremely cold weather are significant range reduction, longer charging times, less power availability, and the need to keep the battery plugged during extended freezing weather.
Readership
11,003,788
Social Amplification
0
View full article analysis
EPA-funded study targets wildfire data gaps
Published Mar 19, 2023
Researchers with the University of Alaska Anchorage are getting more than $1.3 million to build out wildfire modelling tools for Alaska and monitor air quality, as wildland fires become more common and severe statewide.
Micah Hahn is an epidemiologist who studies the health impacts of climate change in Alaska. She said there are a lot of digital tools, nationwide, that show how climate projections are overlaid with health impacts, like asthma.
But she said in Alaska, there's not as much data available. She said some maps that chart wildfire risk and impacts leave Alaska off entirely.
"There's just a big data gap. And we're trying to close that, a little bit," Hahn said.
She said a big part of her project is to develop online tools, like flood and fire risk maps, alongside the Alaskans who will be using them so they have the information they need to access federal funding.
Readership
6,659
Social Amplification
0
View full article analysis
Fmr. school Superintendent Darroll Hargraves remembered well in KTN
Published Mar 18, 2023 by DAVE KIFFER For the Daily News
Even after nearly 60 years in Alaska, Darroll Hargraves never lost his southern accent.
So, when he rang you up, he didn't really need to introduce himself. His southern Missouri voice did it for him.
"Hello, this is Darroll Hargraves."
Even though the former Ketchikan Gateway Borough School District Superintendent - who died in Kodiak on February 25 at the age of 82 — moved on from the First City more than 30 years ago, Ketchikan was still in his thoughts. He kept up on local issues online, and frequently checked in with his old Ketchikan friends either on the phone or by email.
Readership
7,855
Social Amplification
0
View full article analysis
Alert levels lowered for Aleutian volcanoes previously on watch for potential eruption
Published Mar 18, 2023 by Sofia Stuart-Rasi
Earthquake activity has decreased at two western Aleutian volcanoes, reducing the potential for an eruption.
Thursday, the Alaska Volcano Observatory lowered the alert levels for remote Tanaga and Takawangha Volcanoes, about 60 miles west of Adak.
Earthquake swarms that started early this month — signaling an increased chance for eruption — have since declined significantly, said David Fee, coordinating scientist with the University of Alaska Fairbanks' Geophysical Institute.
"There's a lower potential," said Fee. "That doesn't mean that it couldn't pick back up right away and erupt. Before an eruption, we would expect to see additional signals in our monitoring data — you know, particularly the seismicity. But we don't see anything right now."
Readership
9,963
Social Amplification
0
View full article analysis
13th annual Innovation Summit focused on purpose and shared value
Published Mar 18, 2023
This year, the Innovation Summit explored how businesses and organizations can thrive by utilizing purpose-driven actions and shared value across industries.
The Innovation Summit took place at the University of Alaska Southeast from Mar. 15 to Mar. 16.
Brian Holst is the Executive Director for the Juneau Economic Development Council (JEDC) which organizes the event. Each year they have a different theme. Holst said this year was a success like any other.
"It was a wonderful opportunity to bring together Alaskans to talk about building the capacity to innovate. This year, specifically, we focused on purpose. Purpose and business strategy," he said. "We had a great turnout, a diverse group of people from around Alaska. We had a wonderful location here at the University of Alaska Southeast. It was a success."
The Innovation Summit also hosted the Annual Innovators Hall of Fame Induction Ceremony on Wednesday evening.
Dr. Mary Beth Leigh, a professor of biology at UAF, was nominated by Dr. Diane O'Brien, interim director of the Institute of Arctic Biology.
O'Brien writes that she nominated Leigh for her work in building public engagement and understanding of the science of climate and the environment.
Dr. LeeAnn Munk, a professor of geochemistry at the Department of Geological Sciences at UAA, agrees that Alaska's future can only be strengthened through partnerships between the state's universities and businesses.
"From my perspective working in the University [of Alaska] System for twenty years, the University is a hub of science, technology, and innovation. Building strong partnerships with industry is critical," Munk says. "There are already a lot of connections between Alaskan industry and the University, but finding new and innovative ways to expand on those partnership and connections—there's a lot of room for that, and it's likely to result in positive outcomes for all the people of Alaska."
Munk was nominated by Simon Kattenhorn, associate dean of the College of Arts & Sciences at UAA and a professor of geological sciences there.
Readership
52,801
Social Amplification
0
View full article analysis
Alaska Insight
Published Mar 18, 2023 by KTOO
Arctic ground squirrels are found all over Alaska, Siberia, and parts of Canada. They hibernate because harsh winters limit their ability to find food for much of the year, But every few weeks they slowly warm their bodies to make glucose, proteins and immune cells. Basically, everything their bodies need to do to keep living. So how do they do it? If researchers here can figure it out, it might help them develop drugs that could mimic hibernation in in humans.
Biologist Kelly Drew says hibernation might help patients with critical brain injuries like someone who's just had a stroke. The optimal therapy for somebody who has a brain injury is to either stop fever or to cool the body. And the best way to do that is through the same mechanism that the ground squirrels do to turn down the thermostat.
Drew's small team of scientists is working on creating a drug to chemically turn down the body's thermostat like squirrels do in hibernation. They're focused on certain receptors in the brain called adenosine A1. Our hope is that a drug that stimulates A1 receptors in human brains could be part of an effective treatment for stroke or other brain injuries, or even promote brain health. As we age. The other thing that cooling and rewarming does to the brain is it also creates these regeneration of synapses and maybe even neurons. And so for things like mental health, I think cooling and rewarming could be remarkable because it promotes plasticity. Same with neurodegenerative diseases like Alzheimer's.
So far, Drew says, the drug has shown promising results in rats and pigs.
Viewership
199
Social Amplification
0
View full article analysis
Port director shares update on deep draft port expected timeline, depth and traffic
Published Mar 17, 2023 by Greg Knight
AN UPDATE OF THE ARCTIC DEEP DRAFT PORT PROJECT in Nome was the topic of discussion during a recent Strait Science lecture series, sponsored by the University of Alaska Fairbanks Northwest Campus.
Nome Port Director Joy Baker focused on the project that will deepen and maintain a pair of basins and associated navigation channels.
The deepening of the port will be its first major improvement in many years.
"We're looking at you know the first upgrade to the port facilities, since they relocated the entrance channel," Baker said.
Even though Nome has the deepest draft for a regional port in Alaska currently, the deep draft project will make it the deepest in the Arctic.
"We will become the only deepwater port in the Arctic, at minus 40 feet in the deep-water basin," Baker said. "Right now, we've got minus 22. And that is still considered the deepest coastal facility in the region, as most everybody else either has eight feet at the dock, or we're talking beach access."
Bringing in more vessels — and larger vessels — are two key factors in pursuing the project, according to Baker.
Readership
9,814
Social Amplification
0
View full article analysis
As coastal erosion pulls rural Alaska communities into the sea, new research seeks solutions
Published Mar 17, 2023 by Wesley Early, Alaska Public Media - Anchorage
For years, coastal Alaska communities, a majority of them Alaska Native villages, have contended with erosion, eating away at the land and pulling more and more of the coast into the sea. It's led to a growing field of research into what can be done to address the problem.
A new article from nonprofit environmental news outlet Grist takes a look at what's at stake in these communities and what residents are doing to combat the loss of land.
WE: Your story lays out a lot of local proposals to mitigate the impact of erosion. One of them has to do with reinforcing melting permafrost with something called thermosiphons. Can you explain what those are and how they address erosion?
SS: Yeah, this is really interesting. So, this is something that Tom Ravens at the University of Alaska Anchorage is looking into. So thermosiphons are these large tubes that stick partly into the ground and partly out of the ground. And in them, there is a substance that alternates between being a gas and being a liquid. So when the substance gets cold, it condenses and it falls to the bottom of the tube, which is in the ground. And if the ground is warm, then that substance then heats up and turns back into a gas and goes up to the top of the tube where it's colder. And in doing that, it delivers heat out of the ground and into the air. And so it sort of keeps the ground frozen. These have been used in some inland sites and there are some people who are suggesting that maybe they could be more widely used and maybe they could be part of a solution for erosion along coastlines.
Readership
255,637
Social Amplification
0
View full article analysis
| | |
| --- | --- |
| Fairbanks Daily News-Miner | |
Measuring snow for science ... and fun
Published Mar 17, 2023 by Jack Barnewll/News-Miner
A large throng of children and their families spent Thursday trudging through the snow at Creamer's Field, collecting measurements, data and observations in the name of citizen science.
The group was led by Serina Wesen, education and outreach designer with the University of Alaska Fairbanks Geophysical Institute's ice and permafrost group, and Christi Buffington, with UAF's GLOBE program. UAF partnered with NASA's SnowEd, which aims to increase scientific understanding of snow mass on Earth.
NASA currently has a science crew in Alaska conducting aerial and field snow levels.
SnowEd, Wesen said, allows elementary school kids to explore snow properties. The program provides snow kits and activities for students. UAF also designed kits for older children and adults.
According to a news release, UAF produced 800 small kits and 45 larger kits to be distributed in both Alaska and the Lower 48.
Readership
107,825
Social Amplification
0
View full article analysis
Cordova high schoolers collaborate with other students on energy improvement project
Published Mar 17, 2023 by Amanda Williams
Recently, high school students from Bethel, Sitka, Wrangell, Seward and Cordova collaborated on a project to improve the energy efficiency of an adventure lodge and historic facilities heating system here in town.
The program is part of the University of Alaska Fairbanks' Teaching Through Technology (T3) Alliance, which is a STEM education network.
Among the findings from the young minds were that heating pumps could save up to $34,244 per year, insulation improvements can be made to improve energy efficiency, and windows are consistently about 20 degrees cooler than walls.
The students used lots of different methods to draw their conclusions, including forward-looking infrared cameras to locate "leaking" hot spots and cold spots. Students also created a 3D model of the Orca Lodge. In the slideshow presentation created by the students participating in the project, it was highlighted that the 3D model showed "hot spots and weather damage" the building sustained over the years.
Readership
5,088
Social Amplification
0
View full article analysis
UArctic - University of the Arctic
Published Mar 17, 2023
Tuija Turunen will give a talk titled "It's not a miracle: Teacher preparation and teaching in Finland" on Wednesday, March 22 at 4:30pm (GMT-8) at the University of Alaska Anchorage.
Dr. Tuija Turunen of the University of Lapland will describe Finland's approach to teacher education and for working conditions and support for teachers in the classroom. While many have described Finland's internationally recognized educational success in recent decades as a "miracle", it is anything but that. Rather, Finland has applied research-based best practices in teacher preparation and in education, and implemented a schooling system in which teachers are trusted as professionals who are competent in both teaching and in assessing learning. Join us to learn more about Finland's system and the lessons we might take for improving teaching and learning in Alaska.
Readership
14,101
Social Amplification
0
View full article analysis
Dire state economy forecasted by recent statistics on outmigration and Alaska's workforce
Published Mar 17, 2023 by Elena Symmes
The Senate Finance committee hosted testimony from Dan Robinson, the Director of the Research and Analysis Section in the Department of Labor & Workforce Development and from Dr. Brett Watson, faculty at the University of Alaska-Anchorage, and a researcher at the Institute of Social and Economic Research.
Both Robinson's presentation and Watson's presentation offered a chance for lawmakers to better understand the numbers and data behind Alaska's workforce and outmigration problems.
Much of the testimony centered on Alaska's GDP, the measure of the value of the goods and services produced in Alaska. The state GDP percent change is among the worst in the nation, ranked in the bottom five along with other pockets of oil and coal-based economies: North Dakota, West Virginia, Louisiana, and Wyoming. The top five states are Utah, Washington, Idaho, California, and Colorado.
Another statistic painting a bleak picture for Alaska was its 50th-place rank in the nation for job growth over the course of the last decade, during 2013-2022. The preceding four states when ranked by this metric, in descending order, are Louisiana, Hawaii, Wyoming, North Dakota, and West Virginia.
Readership
385,332
Social Amplification
0
View full article analysis
You are receiving this newsletter because someone in your organization wants to share company and industry news with you. If you don't find this newsletter relevant, you can unsubscribe from our newsletters