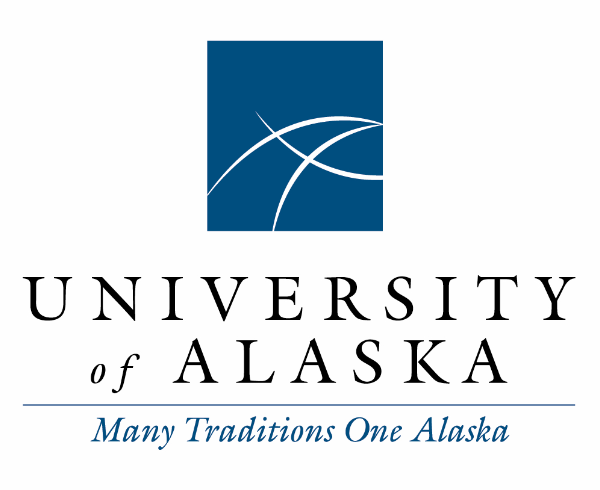 UA News for February 27, 2023
In today's news: UAF hosted its annual Engineering Open House on Saturday featuring interactive displays and scholarship awards; the National Telecommunications and Information Administration selected UAF as a recipient of a grant to expand internet access to minority communities - UAF will receive over $2.9 million to increase rural broadband access; Dr. Davin Holen with Alaska Sea Grant/UAF is one of two invited speakers presenting on the impact of climate change in the Northeast Pacific during a forum presented by the University of the Arctic; the University of Alaska Anchorage is the recipient of grant funding to address the social impacts of climate change on vulnerable populations; the UAF Museum of the North is hosting two teen workshops in March; researchers have discovered the ancient remains of birds in the Arctic; the Cooperative Extension Service is offering an online class on safely preparing cottage foods (e.g jams, jellies, pickles, bread) for retail under Alaska regulations; the Festival of Native Arts returned to an in-person event this past weekend bringing dancers, artists and community members together from across the state; both UAF men's and women's basketball teams lost their final games of the season; the Cooperative Extension Service is co-sponsoring the 51st Delta Farm Forum; the UAF Nanook hockey team swept the Arizona State Sun Devils in games this weekend; the movie "Till" directed by UAF alumna Chinonye Chukwu was presented for free this weekend in honor of Black History Month; a UAA economist offered observations on potential risks of tying a proposed fiscal cap to the state GDP; KINY ran a recap of the Board of Regents meeting on Friday; Ketchikan High School students presented mariculture projects in preparation for the State Tsunami Bowl sponsored by the UAF College of Fisheries and Ocean Sciences; the UA Board of Regents approved a new licensed practical nurses program at UAF to help fill the need for Alaska's healthcare workforce; climate scientists at UAF work with locals in Northwest Alaska to track walrus and monitor sea ice conditions; and a new report and climate monitoring tools help predict future Southeast climate trends.
Email mmusick@alaska.edu to suggest people to add to this daily news summary.
| | |
| --- | --- |
| Fairbanks Daily News-Miner | |
UAF ends engineers week with open house
Published Feb 27, 2023 by Haley Lehman
The University of Alaska Fairbanks College of Engineering and Mines hosted its annual Engineering Open House on Saturday.
Families and prospective students explored the Usibelli Engineering Building and learned about electrical, mechanical, petroleum, mining, civil, geological and computer engineering through hands-on activities and demonstrations.
Kate Avery, the outreach officer for CEM, said their goal was to promote lifelong learning.
Sofia Hamilton, who wants to be a scientist, and Matthew Beaudreault, who wants to be an engineer, each won $1,500 scholarships sponsored by ConocoPhillips, GVEA and the Alaska 529 plan.
Readership
85,995
Social Amplification
0
View full article analysis
Biden-Harris Administration Announces More Than $175 Million in Internet for All Grants to 61 Minority-Serving Colleges and Universities
Published Feb 27, 2023
The Department of Commerce's National Telecommunications and Information Administration (NTIA) announced today it has awarded more than $175 million to 61 colleges and universities as part of the Connecting Minority Communities Pilot Program (CMC). These new awards cover colleges and universities in 29 states and four territories.
With these grants, all funding from this Internet for All grant program has been awarded to 93 universities. Including 43 Historically Black Colleges and Universities, 24 Hispanic Serving Institutions, 21 Minority Serving Institutions, and five Tribal Colleges and Universities.
$ 2,976,837.00
The University of Alaska Fairbanks "Increased broadband and IT careers for low-income rural Alaska Native and minority students" project aims to address unreliable internet issues at rural Alaska campuses and benefit rural low-income minority students. There are three main project activities. UAF will improve broadband on rural campuses by installing new endpoint hardware and purchasing capacity upgrades from existing service providers. Next, they will increase capacity to manage rural networks by increasing the number of personnel who manage the networks. Finally, the project will create an intern program for rural low-income minorities to enter IT careers.
Readership
35,287
Social Amplification
0
View full article analysis
Online event: From Icefields to the Ocean: Predicting Deglaciation for Coastal Resilience
Published Feb 27, 2023
Signs of a changing climate are already being felt across the Northeast Pacific region. As temperatures warm, glaciers are melting with wide-ranging impacts to watersheds, ecosystems and coastal communities. Join the Ocean Decade Collaborative Center for the Northeast Pacific for a look at how we can predict the rate of glacier change, how ecosystems adapt to these changes and how coastal communities are mitigating and planning for resilience to change now, and into the future.
The Ocean Decade Collaborative Center for the Northeast Pacific convenes conversations among knowledge-holders, scientists, practitioners and community members in the Northeast Pacific region. We highlight timely topics and advances in ocean science through the lens of the UN Decade of Ocean Science and grounded in the interests and priorities of coastal communities.
Invited Speakers
Dr. Brian Menounos is a professor of the Geography Program at the University of Northern British Columbia and a Canada Research Chair in Glacier Change. Brian's research is aimed at understanding past and present climate change in western Canada.
Dr. Davin Holen is the Alaska Sea Grant Coastal Community Resilience Specialist and his work is dedicated to providing expertise, research, and extension services that enhance the culture and well-being of coastal communities across Alaska. Davin works collaboratively with the Alaska Center for Climate Assessment and Policy at UAF's International Arctic Research Center.
Participants are invited to join the moderated conversation. You'll have the opportunity to ask questions and share your perspectives.
Readership
14,101
Social Amplification
0
View full article analysis
| | |
| --- | --- |
| Environmental Protection Agency | |
EPA Announces $21M in Research Grant Funding to Investigate Cumulative Health Impacts of Climate Change on Underserved Communities
Published Feb 27, 2023 by Research and Development ORD
Today, the U.S. Environmental Protection Agency (EPA) announced $21,410,211 in grant funding to 16 institutions for community-based research to examine how climate change may compound adverse environmental conditions and stressors for vulnerable populations in underserved communities.
"Our efforts to address climate change must prioritize the health and wellbeing of those who are most vulnerable to its impacts," said Chris Frey, Assistant Administrator for EPA's Office of Research and Development. "The research announced today will help us to characterize the cumulative impacts of climate change on the health and wellbeing of our most underserved communities so that we can work to mitigate these impacts and improve resilience."
The environmental and health effects of climate change are far reaching. Some communities are more vulnerable because they already face greater exposure to pollutants and lack the resources to respond to and cope with environmental stressors. These communities may be more likely to suffer sustained or even permanent damage from the impacts of climate change, further worsening health disparities. Additionally, children, older adults, and people with disabilities or pre-existing health conditions may be more susceptible.
These grants will support research projects that will use community-based participatory research approaches that aim to empower the partnering underserved communities with science-based resilience-building solutions to protect their most vulnerable residents.
University of Alaska – Anchorage, Anchorage, Alaska, Filling data gaps: Development of a community-centered tool for assessing health impacts of intersecting climate hazards, wildfire smoke exposure, and social disparities in rural tribal and aging communities in Alaska
Readership
3,821,714
Social Amplification
0
View full article analysis
| | |
| --- | --- |
| Fairbanks Daily News-Miner | |
Museum offers two teen workshops in March
Published Feb 27, 2023 by Staff report
The University of Alaska Museum of the North will offer two ARTSci workshops for teens in March. The workshops explore the connections between art and science.
On March 6, the program will focus on gyotaku, the Japanese art of fish printing. Participants will learn about fish anatomy, explore nature printing and make fish prints. On March 30, the focus will be faux taxidermy. Participants will see museum specimens, learn about animal adaptations and make animal specimens using art materials. Both workshop sessions run from 4 to 5:30 p.m.
ARTSci Teen Studio is open to 13- to 18-year-olds. Preregistration is required, and teens can sign up for one or both events. Visit the registration website for more information and to sign up.
Readership
89,353
Social Amplification
0
View full article analysis
| | |
| --- | --- |
| Fairbanks Daily News-Miner | |
Birds in Alaska, 70 million years ago
Published Feb 26, 2023 by Ned Rozell
Lonely northern cliffs from which scientists have pulled the bones of Alaska dinosaurs also hold the fossilized remains of birds.
Lauren Keller is studying the tiny specks of teeth and bones of birds that died more than 70 million years ago in what is now northern Alaska.
Keller is a graduate student working with the University of Alaska Museum of the North's Patrick Druckenmiller, one of the researchers who has helped recover the bones of hadrosaurs and other dinosaurs from bluffs of the Colville River in northern Alaska.
About 73 million years ago, those rocky hillsides rose with the Brooks Range from the flats that now include the largest river that drains waters from Alaska's North Slope into the Arctic Ocean. The rocks there and in some nearby "microsites" hold evidence of the world's farthest-north dinosaurs, including 25-foot plant-eating hadrosaurs and tyrannosaurs that ate meat.
As another researcher once looked through sifted material from one of the sites, he noted flat, triangular little arrowheads that he guessed might be shark teeth. Druckenmiller, an expert on prehistoric marine creatures, thought they looked more like bird teeth. A closer look at remains from the Colville bluffs revealed more teeth — and fragments of bird bones.
Keller is now on the job of finding out more about these prehistoric birds as she earns a master's degree. She traveled last spring (a time up there most people would call winter, with subzero temperatures and snow as far as she could see) to the Colville River to dig for clues about what the area was like in the time of the dinosaurs.
Readership
89,353
Social Amplification
0
View full article analysis
| | |
| --- | --- |
| Fairbanks Daily News-Miner | |
Extension offering free online cottage food class
Published Feb 26, 2023 by Daniel J. van Ackere/America's Test Kitchen via
Learn the basics of starting a home-based, cottage foods business in a free, online class from the University of Alaska Fairbanks Cooperative Extension Service.
Alaskans can sell certain foods such as jams, jellies, pickled vegetables, bread and pastries directly to consumers if certain conditions are met.
Sarah Lewis, a health, home and family development agent, will discuss the safest methods of preserving foods: drying, water-bath canning and pickling. She also will include an introduction to Alaska Department of Environmental Conservation cottage foods regulations.
The class is from noon to 1 p.m. Thursday, March 9. Visit the registration website to sign up.
After registering, you will receive a confirmation email containing information about joining the meeting. Following the live presentation, a recording will be provided to all registrants, including those unable to attend the live event.
Readership
89,353
Social Amplification
0
View full article analysis
| | |
| --- | --- |
| Fairbanks Daily News-Miner | |
Festival of Native Arts returns in person
Published Feb 26, 2023 by Haley Lehman
The Festival of Native Arts returned in person to Fairbanks for the first time since 2019.
Over 20 groups from across the state performed at the C.W. Davis Concert Hall at the University of Alaska Fairbanks on Friday and Saturday. The event showcased Alaska Native culture through dance, music and arts.
Resents participated in workshops where they practiced Polynesian dances, learned how to skin-sew a mitten keychain and fish earrings, and were introduced to the Gwich'in, Nee'aandeegn' and Iñupiqaq languages.
Hundreds of residents watched the performances, which included singing, dancing and playing instruments. People cheered for the performers and sometimes, even joined them on stage to dance.
Readership
85,995
Social Amplification
0
View full article analysis
| | |
| --- | --- |
| Fairbanks Daily News-Miner | |
UAF men fall to Seattle Pacific in season finale
Published Feb 26, 2023 by Olivia Olsen
Seattle Pacific broke open a game that was tied 43-43 with 5:25 to play en route to a 60-51 win over the University of Alaska Fairbanks men's basketball team in the Nanooks' final game of the season.
The Falcons scored one less point in the final 5:25 than they did in the entire first period. In fact, they trailed the Nanooks 13-4 with just 4:07 to play in the half before Shaw Anderson hit a 3-pointer. That sparked a 13-5 run to bring the Falcons within one point at the half.
"You have to win in so many different ways," Falcons coach Grant Leep said. "They all can't be great shooting nights or easy wins. You have to be able to grit your teeth sometimes and do it when you're not at your best.
"We found a way to do that tonight."
Readership
89,353
Social Amplification
0
View full article analysis
| | |
| --- | --- |
| Fairbanks Daily News-Miner | |
UAF women end season with loss at Seattle Pacific
Published Feb 26, 2023 by Olivia Olsen
The University of Alaska Fairbanks women's basketball season came to a close with a 69-47 loss at Seattle Pacific.
The Nanooks' 13th consecutive loss will be their last showing of the season as only the top six teams continue onto the GNAC postseason tournament. The Falcons (14-12, 9-9 GNAC) had already locked up the No. 5 seed.
"Not every team going into the tournament will come off a win, so that's a great thing to get the win," Falcons coach Mike Simonson said. "As much as today didn't matter in the standings, it mattered a lot to us. We want momentum, going into the conference tournament."
Readership
89,353
Social Amplification
0
View full article analysis
51st Delta Farm Forum
Published Feb 26, 2023
The 51st annual Delta Farm Forum will take place Saturday, March 4 at Delta Junior High. The forum is a community event combined with an update on local agricultural information. The forum begins at 9 a.m. and runs until 4 p.m.
Producers, researchers and representatives from businesses and agricultural agencies will give presentations. Topics include pest management, the Alaska Grain Reserve, Golden Valley Electric Association's Delta Farm 3-Phase Power Project, grazing, soil health, and herbicide trials.
A potluck lunch is scheduled at noon. The University of Alaska Fairbanks Cooperative Extension Service and the Salcha-Delta Soil and Water Conservation District co-sponsor the forum.
Readership
3,671
Social Amplification
0
View full article analysis
| | |
| --- | --- |
| Fairbanks Daily News-Miner | |
Sizzling Nanooks complete sweep of Sun Devils
Published Feb 26, 2023 by Olivia Olsen and Jeff Olsen
What four weeks ago were described by Alaska Fairbanks hockey coach Erik Largen as "meaningful games" are now pressure-packed games.
Having leapt to No. 12 in the Pairwise standings after Friday night's win at Arizona State, the Nanooks posted a 4-2 win on Saturday afternoon to enhance their resume for the NCAA Tournament selection committee's review.
"One-hundred percent there's a sense of urgency," Largen said of his 20-10-2 team in a telephone interview after the game. "Everyone knows how important these games are, so we can either use that for some extra juice and momentum or we can have it tighten us up. So far it's been a good thing."
Having cracked the U.S. College Hockey Online poll at No. 20 four weeks ago, the Nanooks have since gone 7-1 with the lone loss at Long Island University. While they had consistently stood between 16 and 18 in the Pairwise standings — designed to replicate the formula used to choose and seed the 16 teams for the NCAA tournament — the Nanooks leapt from No. 17 to No. 12 after Friday night's win. UAF held that spot in the rankings released after Saturday's games.
"We definitely weren't expecting that either," Largen said. "I don't know exactly how the system works. Everything for us now is turning out attention to winning two games next weekend (at home vs. Lindenwood University) against a really good opponent."
Readership
85,995
Social Amplification
0
View full article analysis
Fairbanks NAACP and Parks and Recreation offer free public showing of "Till"
Published Feb 25, 2023
A shocking moment in the nation's history has been turned into a critically acclaimed film this year, directed by a woman who grew up in Fairbanks.
After living in Fairbanks since age six, the film's director, Chinonye Chukwu, studied at the University of Alaska Fairbanks (UAF) Theatre and Film Department before directing her first feature, Alaskaland, in 2012. While she likely will not be able to attend the event in-person, the pride of her community follows her as she continues to work around the country.
Maya Salganek, Associate Professor of Film and Video Arts at UAF explained the showing, "It's a beautiful opportunity to be together in one space and just be together for Till and to recognize the accomplishments of Chinonye Chukwu and at the same time understand that we're still working through our own institutional racisms in our communities."
Readership
36,103
Social Amplification
0
View full article analysis
Lawmakers say a new fiscal cap could stabilize Alaska's economy. It could also tank it.
Published Feb 25, 2023 by Iris Samuels
University of Alaska Anchorage economist Kevin Berry raised similar concerns about gross domestic product, saying it is a flawed mechanism for capping state spending, because it could exacerbate longer economic downturns, just like the one the state is currently facing.
In Alaska, where the oil industry makes up a large part of the private sector, a long-term downturn in oil prices could bring down the state's GDP even if the population and its needs remain unchanged.
The bigger issue, Berry said, is that tying state spending to the GDP could prevent the state from responding to recessions with increased spending, as governments often do.
"What happens when the government ramps up spending, is it helps support households and support businesses and make the recession less bad," said Berry, citing unemployment insurance as an example. "That money supports household incomes and that also leads to more revenue for businesses and prevents businesses from suffering and people going out of business. We stop the whole negative cycle that way."
Tying spending to GDP, he said, would mean that during prolonged economic recessions, "at the same time the private sector would be struggling, the public sector would have to struggle too, so everybody would be worse off."
Berry said that would be exacerbated by the fact that Alaska's economy is what he called "counter-cyclical," meaning it tends to do better when the Lower 48 economy is doing worse. Federal fiscal policy, in turn, is designed to meet the needs in the Lower 48, and sometimes works against Alaska's interests.
Readership
897,574
Social Amplification
0
View full article analysis
The University of Alaska continues to empower Alaska's future
Published Feb 25, 2023
The University of Alaska (UA) Board of Regents heard Friday how the university plays a major role in Alaska's current economy and future capacity for growth.
The Regents heard updates on the System's role as an economic driver, and further refined Goals and Measures to set the system up for future success and growth including a focus on UAF becoming a tier 1 research university, an emphasis on growing enrollment across the system and developing a skilled workforce for Alaska's industries.
"I'm pleased with the progress UA has made on our Goals and Measures, and optimistic about the future of all three universities," Board Chair Ralph Seekins said. "I'd like to express a hearty 'welcome' to our new Regents, and thank them for their willingness to serve. We look forward to seeing continued positive progress under President Pitney's leadership."
Readership
46,565
Social Amplification
0
View full article analysis
Students present mariculture projects
Published Feb 25, 2023 by ANNA LAFFREY Daily News Staff Writer
The Ketchikan National Ocean Sciences Bowl team simulated their competition style for the more than 75 people who attended a public event at the Southeast Alaska Discovery Center on Thursday evening. The team also shared what they've learned with peers during Ketchikan High School's fourth annual NOSB Day in the Kayhi auditorium during all class periods Thursday.
Next week, 16 students, two coaches and a chaperone will travel to Seward for the 2023 Alaska Tsunami Bowl sponsored by the University of Alaska Fairbanks College of Fisheries and Ocean Sciences. The competition will run from March 3 to March 5 at Seward High School, coaches said.
During the statewide showdown, NOSB teams will present research papers and compete in a buzzer-style quiz bowl.
The Ketchikan team competes between three teams of five students: The Saber-Toothed Salmon, Saber-Toothed Smolts and Saber-Toothed Fry. Ten total teams of students will participate in the Seward competition this year.
Readership
6,786
Social Amplification
0
View full article analysis
UAF, responding to hospital needs, to launch new program to certify licensed practical nurses
Published Feb 25, 2023 by RSS Feed
A new program to educate licensed practical nurses is headed to Fairbanks, an initiative that comes in response to pleas from overburdened health care organizations.
The University of Alaska Board of Regents on Friday approved the startup of the certificate program at the University of Alaska Fairbanks' Community and Technical College.
Licensed practical nurses, or LPNs, are medical professionals who generally work under the supervision of doctors and more highly trained registered nurses. LPNs generally carry out routine medical-care tasks, though they do not make diagnoses or prescribe medication.
The one-year LPN program is to start in the coming fall semester, said UAF Chancellor Daniel White. Eight to 10 students are expected to enroll in the beginning of the program, and UAF will be working to gain accreditation for it, he said. Over time, the program is expected to grow and could potentially expand to UAF's rural campuses, he said.
The LPN program fills a gap identified by officials at Fairbanks Memorial Hospital and Fort Wainwright's Bassett Army Community Hospital, White said.
The University of Alaska Anchorage has a School of Nursing to educate aspiring registered nurses in various parts of the state, and UAF's Community and Technical College already has a program to train certified nurse aides, who provide personal care to patients.
"In between those two are LPNs," White said. "That was a missing component in opportunities for Alaskans and opportunities for the health care sector."
Readership
42,488
Social Amplification
0
View full article analysis
UAF studies sea ice outlook for walrus
Published Feb 25, 2023 by Greg Knight
THE SEA ICE FOR WALRUSES OUTLOOK, or SIWO, team is comprised of Amy Hendricks, a climate scientist at UAF, and Nathan Kettle, an expert in climate adaptation at UAF. SIWO led a Strait Science presentation addressing the connected issues of sea ice, weather and walruses in the Bering Strait region.
The outlook was created in 2010 to serve as a web-based resource for Alaska Native communities and other stakeholders interested in sea ice and walruses in northwest Alaska, and to support National Weather Service sea ice forecasts via feedback from community observers, according to the UAF website.
Sea ice conditions in the Bering Sea, over time, have become far more unpredictable and far more dangerous to navigate — especially for subsistence hunting, Hendricks said. The outlook combines what hunters on the ground have seen, along with some of the latest data collected by the federal government.
"This product, the Sea Ice for Walrus Outlook, is really unique in that it takes local observations from walrus hunters and former walrus hunters in the Bering Strait region — and it puts that next to alongside of National Weather Service forecasts," Hendricks said. "They give forecasts of the sea ice age, extent, wind forecast temperature, and really great satellite imagery of the region."
Hendricks added that data routinely comes in from seven Bering Strait communities — Brevig Mission, Diomede, Gambell, Nome, Savoonga, Shishmaref and Wales. The outlook becomes available in the spring.
"Every year there are local observers," Hendricks added, "(There's) an informal advisory team, and the managers and all the partners get together twice a year. So, the SIWO is only available in the spring, during the spring walrus hunting season, typically mid-to-late March to mid-June or so."
Steve Lizak with UAF Northwest Campus spoke during the question-and-answer portion of the lecture. He said a dictionary of sea ice terms would be helpful to both scientists and laypeople involved in research.
Readership
4,083
Social Amplification
0
View full article analysis
Researchers hypothesize future Southeast climate
Published Feb 24, 2023 by Chilkat Valley
Average annual temperatures in Haines could rise between about 4 and 11 degrees Fahrenheit by the end of the century, according to projections by researchers at the University of Alaska, Fairbanks.
While scientists have said that climate change caused by greenhouse gas emissions could lead to a warmer and wetter future for the northern panhandle, new downscaled models offer more detailed possibilities for the Haines area.
Scientists project that Haines' summer will experience the most warming of any season. The area's average summer temperature could rise by up to 13 degrees, while average winter temperatures could move from below freezing to about 37 degrees, according to the projections.
Haines is likely to see more rain and snow, too, but the extent of that increase is uncertain for Southeast Alaska, said Richard Lader, a researcher at UAF's International Arctic Research Center.
The northern panhandle is expected to get wetter, while the southern panhandle is projected to get drier, Lader said during a Southeast Alaska Watershed Workshop presentation last week about the region's climate projections.
In Haines, summer is likely to have a bigger rise in precipitation than winter and could see an increase of as much as 31%, according to UAF's projections.
But "there is a lot less certainty in terms of what our summer precipitation projections are looking like," Lader said, speaking about the region as a whole.
One of the projection tools that recently became available to the public is UAF's "Northern Climate Reports," which lets users see projections for towns, watersheds and protected areas across Alaska.
The tool shows forecasts based on two climate models under two different scenarios: low and high carbon emissions. For example, Haines' average winter temperature would increase from 26 degrees in 2009 to 37 degrees by 2099 if humans continue to emit high levels of greenhouse gasses, while it would increase to 31 degrees if there's a reduction in carbon emissions, according to Haines' climate report.
The tool, which is still in a beta test mode, can be accessed at northernclimatereports.org. Residents can explore more climate models and information at uaf-snap.org and piak-collab.org.
Readership
3,840
Social Amplification
0
View full article analysis
You are receiving this newsletter because someone in your organization wants to share company and industry news with you. If you don't find this newsletter relevant, you can unsubscribe from our newsletters