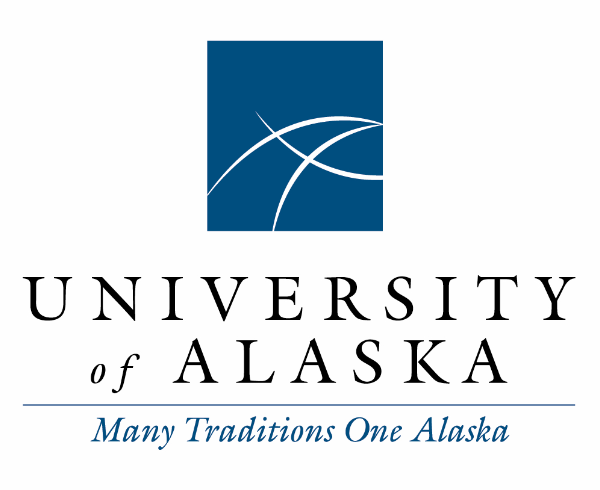 UA News for January 10, 2022
In today's news: the mystery of Antartica's Blood Falls was solved with the input of UAF researchers; Nanook women's basketball defeated Anchorage Seawolves for the first time since 2007; the Anchorage sports report includes UAF upsets in hockey and basketball and continued college sports coverage; the first batch of prefiled legislation includes a bill to limit the cost of textbooks at UA; an op-ed on Alaska's mental health services notes efforts by UAF CANHR and the UAA School of Social Work to meat Alaska's research and workforce needs; and the Bering Straights Native Corporation is offering shareholders a 10% discount on online courses through UAF's eCampus.
Email mmusick@alaska.edu to suggest people to add to this daily news summary.
Blood Falls gushes red water from Antarctica's ice. It took scientists 106 years to figure out what causes its color.
Published Jan 10, 2023
A large glacier in Antarctica produces a bright red river that oozes out of the ice, aptly named Blood Falls. Why the reddish water pours out of Antarctica's Taylor Glacier and into Lake Bonney puzzled scientists for decades.
More than a century later, scientists found what causes the bloody river: iron salts seeping out of the ice that turn red when they make contact with the air.
In a 2017 study, scientists found that Taylor Glacier formed roughly 2 million years ago, trapping a saltwater lake under it. Millions of years later, the ancient lake has reached the edge of the glacier, squeezing out salt water.
"While it sounds counterintuitive, water releases heat as it freezes, and that heat warms the surrounding colder ice," Erin Pettit, a glaciologist at University of Alaska Fairbanks and co-author of the 2017 study, said in a press release. "The heat and the lower freezing temperature of salty water make liquid movement possible. Taylor Glacier is now the coldest known glacier to have persistently flowing water."
Readership
404,509,056
Social Amplification
0
View full article analysis
Nanooks Women's Basketball defeats Anchorage for first time since 2007
Published Jan 10, 2023
The Alaska Nanooks Women's basketball program hadn't won a game against their rival since 2007, but the Nanooks held the Seawolves to five points in the final quarter to pull away victorious in head coach, Amy Donovan's first in-state rivalry game, winning 61-56.
"It means everything," said Donovan. "We talk with our team all the time about mental toughness, and I don't think there's a tougher group in the GNAC than our group. I know this game means everything to our team. We've got Ellen (Silva) who played there and transferred here. We've got six Alaskans, and all they want to do is beat Anchorage."
Readership
28,688
Social Amplification
0
View full article analysis
Alaska sports week in review: Several Alaskans claim national titles, UAF teams pull off upsets
Published Jan 10, 2023 by Josh Reed
On the college scene, the University of Alaska Fairbanks men's hockey and women's basketball teams pulled a pair of stunning upsets.
On the college hoops scene, the University of Alaska Anchorage had polar opposite performances shooting from the field in a pair of road games that resulted in their winning streak coming to an end. After converting nearly 60 percent of their field goals in a 90-72 win over Central Washington on Thursday that included going 9-of-17 from behind the arc, the Seawolves' red-hot offense cooled off in a 48-47 loss to Northwest Nazarene on Saturday.
The University of Alaska Fairbanks women's basketball team accomplished a feat it hadn't been able to pull off in nearly two decades on Saturday afternoon, beating rival UAA in a stunning upset. Led by sophomore guard Destiny Reimers, its 61-56 triumph marked its first win over UAA since Jan. 27, 2007, in a 85-83 overtime thriller in Fairbanks.
The UAF men's hockey team pulled off a shocking victory of its own over the weekend when it upset the top-ranked team in the nation. The 3-1 win over reigning national champion Denver University, coached by Anchorage's David Carle, on Friday was the first over the Pioneers on the road in program history. The Nanooks capitalized on a pair of power-play opportunities to score their first two goals and junior Garrett Pyke smacked in an unassisted empty-netter for the third. Even though UAF dropped the second game in the series 7-2 the following night, it was still quite the statement weekend for the program.
A week after upsetting and sweeping a nationally-ranked opponent of its own, the UAA men's hockey team couldn't build of the momentum and was swept in a two-game series against Maine this past weekend. The Seawolves were shut out 1-0 on Friday and despite a two-goal game from senior forward Ben Almquist, they fell 4-3 in overtime Saturday.
Readership
778,906
Social Amplification
0
View full article analysis
Elections, daylight saving and more: Alaska lawmakers release first batch of draft legislation
Published Jan 10, 2023 by RSS Feed
Sen. Robert Myers, R-North Pole, prefiled a bill this year that's intended to limit the cost of textbooks and course material at the University of Alaska.
He introduced an identical bill last year, he said, but the University of Alaska asked him to postpone action while it addressed some issues on its own.
He did so and has now introduced the bill again. He also has some help, from Democratic Rep.-elect Ashley Carrick of Fairbanks, who prefiled an identical bill in the House.
Readership
24,822
Social Amplification
5
View full article analysis
OPINION: The federal investigation of Alaska's mental health services is a wake-up call. We're already working to improve the situation.
Published Jan 9, 2023 by Cathy Giessel
Other efforts have focused more on wellness and building resilience. Stacy Rasmus and the University of Alaska Fairbanks Center for Alaska Native Health Research (CAHNR) have done tremendous work helping communities develop wellness programs for their youth and researching the outcomes to see what works. More funding is needed to keep these programs going and reach more communities.
Adequate staffing is a major concern for both inpatient and outpatient care, as recent reporting has highlighted. The University of Alaska Anchorage's School of Social Work's $1.5 million grant, announced in early December, is a step in the right direction to meeting this workforce challenge. Plans are being developed to bring a psychiatry residency program to Alaska as a way of recruiting more physicians to the state.
Readership
778,906
Social Amplification
0
View full article analysis
BSNC Partners with UAF eCampus to Provide 10% Discount
Published Jan 9, 2023
BSNC and the University of Alaska Fairbanks (UAF) eCampus have a new partnership to encourage BSNC shareholders, descendants and employees to upskill, begin or complete their college degrees – online. BSNC shareholders, descendants and employees will receive a 10% discount on all courses offered through UAF eCampus. UAF eCampus has been a national leader in online education for more than 30 years, with 52 state-of-the-art, fully-online degree programs and over 650 online courses.
Access to education for Our People is a top priority at BSNC. Moving from home communities to attend school is not always an option, and online classes are a valuable alternative. UAF eCampus provides a powerful degree attainment opportunity, free of the time and place constraints of the traditional classroom. The UAF eCampus specializes in providing individualized support for students from enrollment through completion. This partnership also opens doors for shareholders living outside of Alaska to receive an Alaska-based education with in-state tuition rates.

Readership
1,201
Social Amplification
0
View full article analysis
You are receiving this newsletter because someone in your organization wants to share company and industry news with you. If you don't find this newsletter relevant, you can unsubscribe from our newsletters