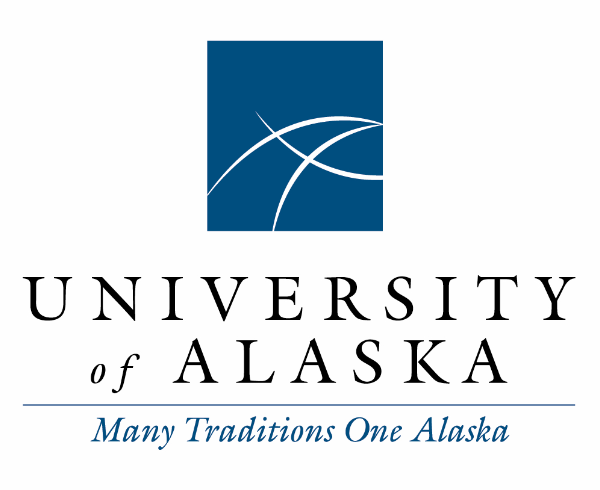 UA News for January 31, 2022
In today's news: the UAF Northwest Campus and Alaska Sea Grant helped to teach Nome-Beltz High School students about marine algae identification and how to recognize harmful algae in collected samples; Colossal Biosciences partnered with UAF for the Mammoth in the Classroom initiative; Alaska Nanooks hockey team swept the Governor's Cup 6-0; UAF biology professor Claudia Ihl provides insights into the behavior of muskoxen in Nome as the community raises concerns over the risks from the local population in the wake of a fatal encounter; and the Nanooks men's basketball team retired the jersey of the program's leading scorer Brad Oleson.
Email mmusick@alaska.edu to suggest people to add to this daily news summary.
High school students learn about harmful algae in western Alaska - Alaska Native News
Published Jan 31, 2023 by Alaska Sea Grant
For three days in November, students from Nome-Beltz High School learned about ocean algae, especially about toxin producing species that cause paralytic shellfish poisoning (PSP) in humans and marine wildlife. Alaska Sea Grant and the Norton Sound Health Corporation (NSHC) Office of Environmental Health joined forces with the high school to bring the latest information on a harmful type of algae to these students.
The program started with a classroom session, followed by a field trip to visit the Port of Nome, where students learned and practiced seawater sampling techniques. From there, they brought these samples to the science lab at the University of Alaska Fairbanks Northwest Campus, where they learned how to identify the different types of tiny algae in the seawater that they collected. While most marine algae do not produce toxins, and all marine algae form the base of the marine food web, there are some types of algae that are harmful to people and wildlife.
Readership
12,962
Social Amplification
12
View full article analysis
Colossal Biosciences Secures $150M Series B and Announces Plan to De-Extinct the Iconic Dodo
Published Jan 31, 2023 by Business Wire
The Woolly Mammoth de-extinction team now includes over 40 talented scientists and three laboratories to innovate across computational biology, cell and genome engineering, stem cell biology, embryology, protein engineering and assisted reproductive technologies. Colossal and its collaborators have accomplished the following:
Sequenced and publicized two of the highest quality reference genomes to date for the African and Asian elephant
Became the first to artificially derive pluripotent stem cells in both Asian and African elephants, which are essential for in-vitro embryogenesis and gametogenesis
Refined and verified Colossal's list of identified mammoth-specific genes as targets for editing through its computations biology spin-out, Form Bio
Built a leading embryology lab for endangered species work and started the process of refining protocols for elephant somatic cell nuclear transfer process
Parallelized multiplex editing workflows to generate over 20 edits in high impact genes associated with core cold adaptation mammoth phenotypes
Announced efforts to eradicate EEHV in elephants in partnership with Paul Ling Ph.D. and Baylor College of Medicine.
Also, Colossal launched its partnership with the University of Alaska Fairbanks for the Mammoth in the Classroom initiative, the first-of-its-kind children's education and research project focused on mammoths in Alaska
Readership
3,063,748
Social Amplification
0
View full article analysis
Alaska Nanooks sweep Governor's Cup Rivalry Series
Published Jan 31, 2023
The Alaska Nanooks hockey team was one win away from sweeping the six game Alaska Airlines Governor's Cup Rivalry series with Alaska Anchorage. Friday, puck luck was on the Nooks side. They scored an empty net goal to force overtime, and Payton Matsui completed the comeback.Saturday night, the two teams took the ice at the Carlson Center. Anchorage had nothing to lose. The cup was already going to be in the hands of the Nanooks at the end of the game. Alaska was looking to go a perfect, 6-0-0.
With the sweep, the Nanooks celebrated their twelfth straight rivalry win. The team hoisted the Governor's Cup, parading it around the ice for the fans to see. With the win, Alaska improved to 13-9-2 on the year. Ten games remain in the regular season. The team still has big, national goals in mind, but no matter how the season plays out, fans will have the Governor's Cup memory to last a lifetime.
Readership
22,978
Social Amplification
0
View full article analysis
| | |
| --- | --- |
| Latest Anchorage News RSS feed – Big News Network | |
Nome community members voice concerns over musk oxen population
Published Jan 31, 2023 by Joe Kinneen
Associate professor of biology Claudia Ihl, who works the at University of Alaska Fairbanks' Northwest Campus, has a few ideas about why musk oxen are coming into populated areas.
"What I'm finding is that the all the human activity in town— the mining, especially — creates habitat that is good for musk oxen because mining disturbs the ground," Ihl said. "And then when it regrows, it has a lot of the early successional stages of plants — like you know, young willows, later in the summer, fireweed — and most importantly, grasses."
Ihl said grasses especially attractive to musk oxen, and miners will often plant grass seed after they have finished mining in a specific spot — which creates the perfect feeding ground for musk oxen. According to Ihl, the herds in town today have been coming through Nome for about a decade, meaning that most of the musk oxen in the herds have been coming through since they were calves and are dangerously used to human activity.
While Ihl is open to discussions regarding how the community handles the musk ox within city limits, she also says that people should manage their expectations about the animals, and be aware that the land surrounding Nome is habitat that is ideal for musk oxen. Ihl recommends mining operations discontinue the practice of seeding disturbed lands to prevent future dangerous encounters, which can be made even more dangerous by ground conditions during the winter.
"You cannot herd them around the same way you do in the summer, in snow conditions like this. Musk oxen are simply unable to move through deep snow, they cannot handle deep snow. And if you put pressure on them by trying to herd them away, they won't be able to do that. They can't move," Ihl said.
Ihl also attributed their slow speed in the winter to their need to conserve energy and their lack of ability to move in deep snow. These frustrations could lead to the animals acting hostile if they were to feel trapped.
"It's like driving them into a corner where they can't escape if you have them stuck in deep snow, and you keep pushing," Ihl said.
Readership
406,179
Social Amplification
16
View full article analysis
Nanooks Men's Basketball Retire Oleson's Number 24
Published Jan 31, 2023
During halftime of Saturday's Nanooks Men's Basketball game versus Anchorage, Nanook Athletics took a moment to highlight their program's leading scorer. North Pole's, Brad Oleson, had his jersey number, 24, retired. Oleson played for the University of Alaska Fairbanks from 2002-05.
"It's pretty special," said Oleson. "Obviously, this doesn't happen without good teammates and good coaches around me, not just in college, but growing up too. I'm honestly just thankful that I've been surrounded by good people my whole life."
The season before Oleson transferred from Peninsula College to Alaska, the Nanooks went 4-23. The three seasons Oleson played, the Nanooks went 64-24. Over the course of his Nanooks career, Oleson brought a myriad of accomplishments, both individual and as a team.
Readership
22,978
Social Amplification
0
View full article analysis
You are receiving this newsletter because someone in your organization wants to share company and industry news with you. If you don't find this newsletter relevant, you can unsubscribe from our newsletters