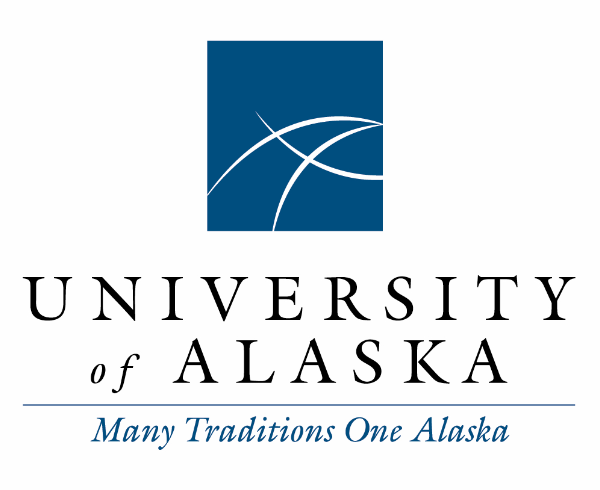 UA News for January 5, 2022
Winter recap #1. Today's news summary covers December 21 - December 31. Tomorrow's summary will cover early January news stories.
In today's news: UAA basketball player Tyson Gilbert returns to the court after recovering from open heart surgery and an Achilles injury; UAA hockey sweeps UMass Lowell; a series of long-radiowave signals transmitted from HAARP to a passing asteroid provides crucial understanding of asteroid make-up; the University of Alaska will gain land under a clause included in the federal omnibus budget; a wilderness guide identified a previously unmarked glacier - the northernmost in Alaska; researchers discuss the appearance of more salmon species in the Arctic; the HAARP experiment bouncing radio waves off an asteroid was the first of its kind; $1 million in funding for fisheries research was included in the omnibus package; a clause in the omnibus bill paves the way for the UA to receive 360,000 acres of land; a new law will name a volcano, federal building and job center after the late congressman Don Young; a population survey shows growth among Alaska's wood bison herd - a second reintroduction project is being considered; UAS to establish a Juneau-based CDL training program with funding from the omnibus bill; Fairbanks students have mixed feelings on the expansion of North Star College and changes to the dual enrollment program; a UAF researcher discovered chickadee nests and greater understanding of how the small birds survive in freezing temperatures; the UAS applied fisheries program prepares students for jobs in the fishing industry; and the Sealaska Heritage Institute expands funding for Native language study at UAS.
Email mmusick@alaska.edu to suggest people to add to this daily news summary.
UAA guard Tyson Gilbert's journey is a testament to perseverance and positivity
Published Dec 31, 2022 by Josh Reed
The UAA basketball player had to recover from open heart surgery, along with an Achilles injury, to return to the court - and gained a new perspective on life along the way.
Gilbert returned to basketball this season after a multiyear layoff that included rehabbing from the heart surgery, as well as an even lengthier recovery following an Achilles injury.
Readership
833,949
Social Amplification
0
View full article analysis
Alaskan radio waves could contribute to asteroid defense strategy
Published Dec 31, 2022 by Denny Cooper
Earlier this week, the High-frequency Active Auroral Research Program (HAARP) antenna array in Alaska sent a series of long-wavelength radio signals to an asteroid that flew by just two lunar distances from Earth. The thought is that the signals, having penetrated the asteroid, will give scientists an idea of ​​its inner workings and arm them with further information that could be crucial in protecting the planet from a collision one day.
Readership
5,203
Social Amplification
0
View full article analysis
University of Alaska will gain land under new federal budget law
Published Dec 30, 2022 by James Brooks
An obscure clause in the just-passed $1.7 trillion federal omnibus budget law has awarded the University of Alaska a plot of land half the size of the state of Rhode Island.
The clause begins on page 2,819 of the 4,126-page law and calls for the university to receive 360,000 acres of federal land within the next four years, fulfilling the amount owed to it because of its status as a land-grant school .
The university earns between $7 million and $8 million per year in revenue from 151,000 acres it already owns, and development of the new land is expected to result in millions more per year for the state university system.
President Pat Pitney said the legislation was years in the making, and she cautioned that passage of the law is only a first step.
"It's just really great news," Pitney said. "It's the necessary first step, and we'll be working closely with the (Alaska Department of Natural Resources) on the (land) selections and moving forward."
Readership
7,234,009
Social Amplification
0
View full article analysis
NASA and HAARP conclude asteroid experiment
Published Dec 30, 2022
A powerful transmitter in remote Alaska sent long wavelength radio signals into space Tuesday with the purpose of bouncing them off an asteroid to learn about its interior.
The asteroid, 2010 XC15, is estimated to be about 500 feet across and is passing by Earth at two lunar distances, which is twice the distance between the Earth and the moon.
Results of Tuesday's experiment at the High-frequency Active Auroral Research Program research facility at Gakona could aid efforts to defend Earth from larger asteroids that could cause significant damage.
Readership
50,912
Social Amplification
0
View full article analysis
A wilderness guide stumbled upon Alaska's northernmost glacier - one not marked on any map
Published Dec 29, 2022 by Anchorage Daily News
The Shublik Mountains stretch parallel to Alaska's Arctic coast, with rocky ridges surrendering to miles and miles of North Slope tundra. Talus and boulder fields, as well as occasional short willows, cover the stark landscape, but tucked in between slopes is a glacier — one that, as it turns out, is not marked on a map and is the northernmost in the country.
The glacier is around 1/10 of a square mile — or between 50 and 60 acres, said Matthew Sturm, a geophysics professor with the University of Alaska Fairbanks' Geophysical Institute and the leader of its Snow-Ice-Permafrost Group. Being so small, the glacier is at high risk of disappearing.
"Throughout the world, the smallest glaciers are disappearing due to climate change," Sturm said. "And here's this little glacier way up north. … When they were counting the kids in the classroom they forgot to count this little guy.
"It's just nice to know it hasn't melted away."
Readership
210,495
Social Amplification
1
View full article analysis
Researchers discuss more salmon appearing in Arctic
Published Dec 29, 2022 by Alaska Media, Llc., Steve Keller Designer And Application Developer
The increasing presence of Pacific salmon in the Arctic is the research theme of University of Alaska Fairbanks graduate student Elizabeth Mik'aq Lindley. The research was one of the many topics discussed by local observers and scientists during the December workshop hosted in part by the Alaska Arctic Observatory & Knowledge Hub, a community-based organization that tracks observations of changes in the seasonal cycle.
The occurrence of salmon in the Arctic is increasing in both geographic extent and species encountered, according to the research description. Lindley is synthesizing changes in salmon numbers, species and sites of occurrence across the Alaska Arctic through community-based observations and surveys of fishermen. She is also looking at how temperature changes affect salmon incubation and how freshwater limits the spread of fish.
While hard numbers about the change in the salmon population in the Arctic are not readily available, observations from locals are reliable data the scientists are using, Lindley's advisor Peter Westley said. One way to look at the changes in the population is through language: chum salmon and pink salmon are the species that have Inupiaq names — amaqtuq and iualugruaq respectively — while the rest of the species, such as chinook and sockeye, do not.
"The lack of names is evidence of a lack of appearance" in the past, Westley said.
Readership
3,537
Social Amplification
0
View full article analysis
HAARP bounces low-frequency waves off asteroid in test to look inside
Published Dec 29, 2022 by Robyne, KUAC - Fairbanks
Tuesday's experiment is the first time HAARP's signals have probed an asteroid. The experiment tests the potential use of HAARP for sensing what is inside of near-Earth asteroids.
"The hope is if we get these systems working together, then eventually we can probe the interiors of these asteroids, as they come close," Haynes said.
Readership
716,377
Social Amplification
0
View full article analysis
Millions for Alaska's fisheries included in omnibus package
Published Dec 29, 2022 by Kim Jarrett | The Center Square
The spending package includes $2.75 million for the Bering Sea Fisheries Research Foundation to monitor the Bering Sea's commercial fisheries. Among the other allocations is $1 million to the University of Alaska Fairbanks for research on seasonal weather forecasting.
"Our fisheries and oceans provide foundational food security and economic opportunity for Alaskans statewide. I'm proud to champion our marine environment and cornerstone species like salmon and crab in this year-end package," Murkowski said in a statement. "Alaskans advocated for these projects, we worked together to deliver on them, and we can now look forward to their implementation for our state."
Readership
202,765,300
Social Amplification
0
View full article analysis
| | |
| --- | --- |
| U.S. Senator Lisa Murkowski | |
University of Alaska set to receive thousands of acres of land in federal spending package
Published Dec 29, 2022
The University of Alaska is set to gain hundreds of thousands of acres of land because of a provision in the recently passed, $1.7 trillion federal spending package.
The institution, which is a land grant university, has only received a fraction of the land Congress had intended for it. The university has about 30%, or 150,700 acres of the land it's owed. Delaware is the only state with a smaller land grant.
The clause in the new spending package creates an avenue for the university to gain around 360,000 acres of land.
"This is a monumental day for the university," UA president Pat Pitney said in a statement last week. "We've been working diligently for years to resolve our land grant deficit, and today is the day that hard work has paid off."
Readership
46,930
Social Amplification
0
View full article analysis
Mount Young: Aleutian volcano renamed for explosive Alaska congressman
Published Dec 28, 2022 by Liz Ruskin, Alaska Public Media
Any day now, President Joe Biden is expected to sign into law a bill that renames a volcano on a small Aleutian Island after the late Congressman Don Young.
U.S. Sen. Lisa Murkowski said she knew Young's softer side, as well as the reasons for his volatile reputation. She said she and U.S. Sen. Dan Sullivan intentionally chose a volcano.
"As we were looking for something that might be fitting, we looked not only at mountains, but we looked at mountains that continue to blow their top to this very day," she said.
Besides the mountain, the bill names a federal building in Fairbanks and a job center in Palmer after Young.
Readership
210,495
Social Amplification
4
View full article analysis
Population survey shows that Alaska's wood bison herd is healthy and growing
Published Dec 28, 2022 by Dan Bross, KUAC - Fairbanks
It's been another good year for Alaska's wood bison herd. A recent population survey shows that the Lower Innoko and Yukon Rivers herd is healthy and growing.

Meanwhile, a second wood bison reintroduction project is being considered. Seaton says 10 bison at the University of Alaska Fairbanks Large Animal Research Station, another 30 at the Alaska Wildlife Conservation Center, plus additional animals from Canada could seed a herd in the Eastern Interior.
"Some folks in the Upper Tanana have written the governor asking for wood bison there," he said. "There's also quite a bit of interest in the Lower Tanana. There's some interest in the Yukon Flats."
Seaton says planning meetings this winter will bring together interest groups to talk about a new reintroduction project.
Readership
716,377
Social Amplification
7
View full article analysis
UAS to establish Juneau-based CDL program amid driver shortage
Published Dec 28, 2022 by Clarise Larson
The $1.7 trillion spending bill recently passed by Congress included $750,000 for University of Alaska Southeast to establish and operate a commercial driver's license education training program at UAS' Juneau campus.
According to UAS Chancellor Karen Carey, the new program will help fill the many positions for CDL-certified drivers currently vacant in Juneau and across Southeast Alaska.
"We are just really thrilled that we got it — we really need it in Southeast," she said. "We know it's a real need here and starting a new program is not cheap — especially a program like this."
CDL requirements have gotten more difficult to meet recently after additional training requirements were added in February by the Federal Motor Carrier Safety Administration, and paired with the nationwide worker shortage — many Alaska communities have been left without enough CDL-certified drivers to meet community demand.
Readership
63,137
Social Amplification
0
View full article analysis
| | |
| --- | --- |
| Fairbanks Daily News-Miner | |
Students have mixed feelings about changes to North Star College
Published Dec 27, 2022 by College Credit
A local program which allows high school students to earn college credits will expand next year but some students have mixed feelings about the changes.
North Star College is a joint program between Fairbanks North Star Borough School District and the University of Alaska Fairbanks.
Up to 90 juniors and 90 seniors will now be admitted, and students will be enrolled only at UAF, not their home schools. This means that graduating seniors will not be allowed to walk with their former classmates.
Readership
89,353
Social Amplification
25
View full article analysis
| | |
| --- | --- |
| Fairbanks Daily News-Miner | |
Finding a midwinter night's roost
Published Dec 25, 2022 by Ned Rozell
During the darkest days of Alaska's winter, black-capped chickadees stuff themselves with enough seeds and frozen insects to survive 18-hour nights.
Where chickadees spent those long nights was a mystery until a University of Alaska Fairbanks biologist tracked them.
In her studies on the northern chickadee, Sharbaugh found that black-capped chickadees gain an additional 10 percent of their body weight each day by stuffing themselves; the birds then use that fat to shiver all night, which keeps them warm.
They found a roost, a place where the chickadee wedged itself, puffed its feathers, turned its internal thermostat down 15 degrees Fahrenheit, and burned fat all night.
Sharbaugh said chickadees would not survive without finding such a sanctuary.
Readership
72,937
Social Amplification
0
View full article analysis
UAS program prepares students for jobs in fishing industry
Published Dec 23, 2022 by Petersburg Pilot
Everything you could possibly want to know about fish, from their biological characteristics to the commercial fisheries that harvest and sell them to the governmental entities that regulate them, is available through the University of Alaska Southeast applied fisheries program. Catering to high schoolers, recent graduates and seasoned professionals alike, the school's online and in-person programs prepare students for jobs in the industry.
Applied fisheries is a workforce development program housed in the UAS career education department in Sitka.
Readership
945
Social Amplification
0
View full article analysis
Sealaska Heritage Institute expands support for Native language study and instruction at University of Alaska Southeast
Published Dec 22, 2022 by Press Pool
Sealaska Heritage Institute (SHI) will fund University of Alaska Southeast (UAS) students interested in taking courses in X̱aad Kíl, Sm'algyax and Lingít through a new initiative, Our Ancestor's Echoes. Through the program SHI will also fund language teachers at UAS to provide free, non-credited language classes.
This funding will be available each semester throughout the duration of the three-year project, beginning with the spring 2023 semester and concluding with the spring 2025 semester.
Scholarship applicants must be Alaska Native, planning to take an eligible language course, and have a cumulative GPA of at least 2.0 as a full- or part-time student at the University of Alaska Southeast Juneau campus. Preference will go to applicants who are majoring in a field related to language (e.g. Alaska Native Languages and Studies) and to those who are working towards a heritage language teaching or speaking certificate.
Readership
202,765,300
Social Amplification
0
View full article analysis
You are receiving this newsletter because someone in your organization wants to share company and industry news with you. If you don't find this newsletter relevant, you can unsubscribe from our newsletters