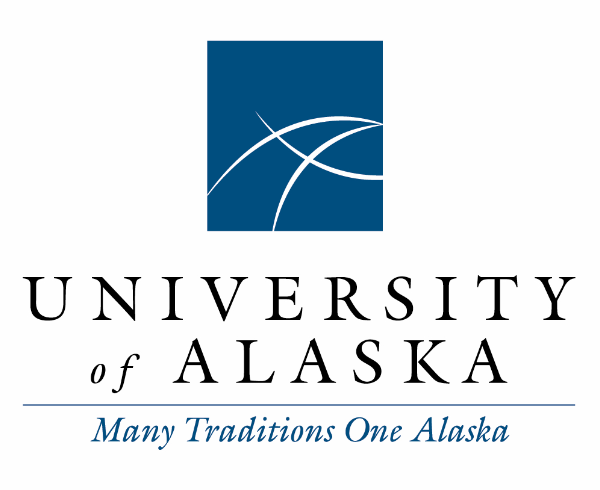 UA News for January 27, 2022
In today's news: Western Washington outshoots UAF women's basketball winning 99-62; a new study offers insight into the sense of smell in ancient human relatives; Hilcorp to test tidal energy - a significant potential energy resource for Alaska; research explains why earthquakes feel stronger in the Nenana Basin; Jodie Anderson is named the director of UAF Institute of Agriculture, Natural Resources and Extension; and in a series of regional op-eds Senator Murkowski explains benefits to Alaska of recently passed Federal legislation including the passage of legislation to fulfill the university's land grant and funding for new programs at the university.
Email mmusick@alaska.edu to suggest people to add to this daily news summary.
| | |
| --- | --- |
| Fairbanks Daily News-Miner | |
No. 12 Western Washington drains 18 3-pointers in win over Nanooks
Published Jan 27, 2023 by Olivia Olsen For the Daily News-Miner
Reliving how they rang out 2022 was not a pleasant experience for the University of Alaska Fairbanks women's basketball team, as they fell 99-62 Thursday to visiting Western Washington University in the Alaska Airlines Gymnasium.
UAF, which sits at the bottom of the GNAC standings with a 1-9 record, lost in Bellingham, Wash., to the nationally No. 12-ranked Vikings (14-2 overall, 9-1 GNAC) 101-57 on New Year's Eve.
The Vikings, who sit atop the GNAC standings, ran up a daunting deficit in the first quarter, leading 15-2 after dropping their third 3-pointer just over four minutes into the game. For the night, the Vikings ended up with an almost inconceivable 18 makes from behind the arc on 35 attempts.
Readership
76,422
Social Amplification
0
View full article analysis
Study offers new insight on what ancient noses smelled
Published Jan 27, 2023 by Scienmag
It sounds a little like Stone Age standup: A Denisovan and a human walk past a bees' nest heavy with honeycomb. What happens next?
According to a study led by University of Alaska Fairbanks biological anthropologist Kara C. Hoover and Universite Paris-Saclay biochemist Claire de March, the Denisovan, with the species' greater sensitivity to sweet smells, may have immediately homed in on the scent and beat the human to a high-energy meal.
"This research has allowed us to draw some larger conclusions about the sense of smell in our closest genetic relatives and understand the role that smell played in adapting to new environments and foods during our migrations out of Africa," said Hoover, a professor in the Department of Anthropology at UAF.
A paper on the research, recently published in iScience, was written by collaborators from UAF, Duke University, Universite Paris-Saclay, Tokyo University of Agriculture and Technology, and the University of Manchester. The study investigated whether humans share a sense of smell with their now-extinct Denisovan and Neanderthal cousins, who left Africa about 750,000 years ago. Contemporary humans left Africa about 65,000 years ago.
Readership
8,987
Social Amplification
2
View full article analysis
Hilcorp to demo tidal tech from Cook Inlet platforms
Published Jan 26, 2023
As it warns about the future of its natural gas supply, Cook Inlet's main energy producer is considering using its aging oil and gas platforms in the inlet as renewable energy research sites.
Hilcorp is the latest company to consider a tidal energy project in Cook Inlet, which is home to some of the largest tides in the world. Studies estimate the inlet holds more than a third of all tidal energy potential in the U.S.
"The resource is significant," said Ben Loeffler, who works with the Alaska Center for Energy and Power in Fairbanks and co-directs the Pacific Marine Energy Center. "And it deserves a really serious consideration."
Tidal tech is years behind its solar and wind counterparts. But energy companies are starting to experiment with deploying tidal turbines in Cook Inlet to turn the powerful tides into energy for the Railbelt.
Readership
262,508
Social Amplification
0
View full article analysis
Research explains strength of earthquake shaking in Nenana Basin
Published Jan 26, 2023 by Rod Boyce
Earthquakes in the Nenana Basin region of Interior Alaska last longer and feel much stronger than a quake of comparable magnitude would in a non-basin region, due to the behavior of the seismic waves once they reach the area.
That's because the seismic waves get amplified as they bounce back and forth off the sides and bottom of the sedimentary basin, which is deeper than Denali is high and contains millions of years of fill material.
Research about the Nenana Basin conducted by former University of Alaska Fairbanks Ph.D. student Kyle Smith was published in December in the Bulletin of the Seismological Society of America.
Smith's adviser, UAF Geophysical Institute seismology professor Carl Tape, is a co-author on the paper, along with associate professor Victor Tsai of Brown University in Rhode Island.
The Nenana Basin is one of the deepest in Alaska. The scientists found that seismometers overlying the basin's deepest areas recorded stronger low-frequency amplification and that monitors at the basin's shallow edges recorded minimal amplification as the seismic waves ricocheted inside the basin. They also found that higher frequency amplification occurs at monitors over both deeper and shallower areas.
Readership
4,199,940
Social Amplification
25
View full article analysis
Juneau stands to benefit significantly from the 117th Congress
Published Jan 26, 2023
Earlier this month, the 117th Congress adjourned, marking the close of a remarkably productive legislative stretch for Alaska.
We passed my legislation to provide 360,000 acres to the University of Alaska—helping to fulfill its land grant in support of its students, faculty, and campus infrastructure. The University of Alaska Southeast will also receive directed funding to establish and operate a commercial driver's license education training program.
Readership
43,392
Social Amplification
0
View full article analysis
You are receiving this newsletter because someone in your organization wants to share company and industry news with you. If you don't find this newsletter relevant, you can unsubscribe from our newsletters