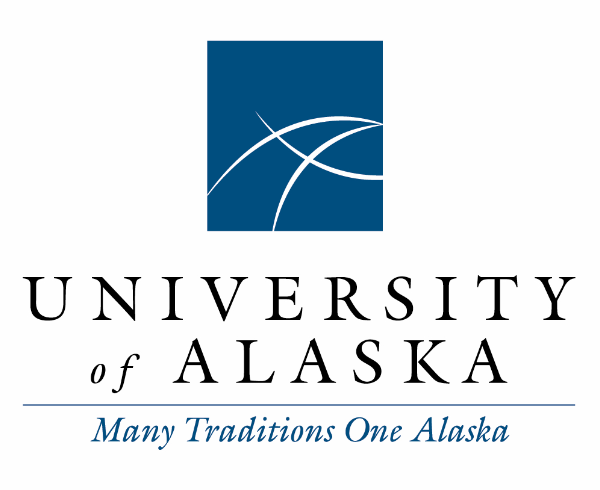 UA News for January 9, 2022
In today's news: Eric Bortz, a public health expert from UAA, explains why the COVID outbreak in China is concerning for the rest of the world; Alaska wood frogs withstand freezing temperatures by flooding their system with sugary glucose and burrowing into insulated spaces to overwinter; the Denver Pioneers came back on Saturday to beat UAF Nanook hockey 7-2; language experts confirm that FEMA documents translated into Alaska Indigenous languages were virtually unintelligible; UAF hockey upset top-ranked Denver Pioneers with a stunning 3-1 victory on Friday; Alaska skiiers ranked in the cross-country ski championships including UAF's Kendall Kramer and UAA's Astrid Stav; the State of Alaska followed others in banning TikTok from state-owned electronics - in the coming weeks the University of Alaska will make it's own evaluation on the use of TikTok on university devices; and former student Regent Joey Sweet will complete the term of Forest Dunbar on the Anchorage Assembly.
Email mmusick@alaska.edu to suggest people to add to this daily news summary.
What China's Deadly Covid Surge Means for the Rest of the World
Published Jan 9, 2023
China could be in for a rough 2023 as it catches up to the beneficial cycle of infection and reinfection that protects most of the rest of the world and makes the pandemic "normal" for many of us. A lot of Chinese people — potentially a majority of the population, according to Cowling — will have to catch the virus, and survive it, before China achieves its own new normal. Most of them will do it with minimal immunity.
Consider that it cost the United States — a country with a billion fewer people than China — more than a million Covid deaths to build up the significant natural immunity it has today. "It's a grim and tragic statistic," says Eric Bortz, a University of Alaska-Anchorage virologist and public-health expert. "China is looking down that barrel right now."
The risk, for the rest of the world, is that millions upon millions of serious Covid infections in China could function as a kind of incubator for new and more dangerous forms of the novel-coronavirus.
Readership
202,765,300
Social Amplification
0
View full article analysis
| | |
| --- | --- |
| Fairbanks Daily News-Miner | |
Report of a frog's death greatly exaggerated
Published Jan 8, 2023 by Ned Rozell
Wood frogs, which take on the temperature of their environment, survive as far north as the Brooks Range because their bodies are able to freeze and thaw without bursting.
As a wood frog's body freezes, its liver converts glycogen to sugary glucose. All its vital systems are flooded with the sweet liquid, which helps cells resist drying. Though its cells are protected, a hibernating wood frog is frozen like a little green ice sculpture, including its heart and brain and eyeballs.
But these living ice cubes have a limit as to how cold they can get. To avoid it, wood frogs seek a snug winter nest when fall temperatures start biting.
Readership
76,422
Social Amplification
0
View full article analysis
| | |
| --- | --- |
| Fairbanks Daily News-Miner | |
Top-ranked Pioneers strike back in 7-2 win over UAF
Published Jan 8, 2023 by Bob Eley
The Denver University Pioneers showed the Alaska Nanooks why they are ranked No. 1 in college hockey on Saturday night in front of a full house of more than 6,000 fans at Magness Arena in Denver, Colorado.
One night after the Nanooks skated to a stunning 3-1 victory over the Pioneers, Denver roared back to claim a 7-2 victory to earn a split of their two-game series.
The Pioneers raced out to a 3-1 lead in the first period and led 4-2 in the third before putting the game away with three unanswered goals.
Readership
76,422
Social Amplification
0
View full article analysis
Lost in translation: FEMA sent 'unintelligible' disaster relief application information to Alaska Natives impacted by Typhoon Merbok
Published Jan 8, 2023 by Emily Schwing
To refer to the documents as translations would be wrong, said linguist Gary Holton.
"That is an amazing understatement," Holton said after reviewing some of the documents. "The only thing you might gather from that is there are a couple of dates, but you wouldn't know what those dates are for. I would say the only useful bit of information in there might be if there's a reference to a website or something."
Holton spent 20 years documenting Alaska Native languages at the University of Alaska Fairbanks' Alaska Native Language Center. He said that whoever created the Yup'ik translations just lifted full phrases from a compilation of language and folklore from Far East Russia known as the Rubtsova texts. It was published in the Soviet Union in the 1940s.
According to Holton, in at least one of the documents where FEMA's news release says "State News Desk," the translated version reads, "when she said so, the dog ran farther off from the curtain." In another section of the same document, what should be a translation of information about the Small Business Administration reads, "that one said that I should draw a line on the ice when he gets close."
"I mean imagine if someone, you know, took all of your folktales and then interviewed your great-grandmother about her experiences growing up. And had all of this information recorded, and wrote it down, and then scrambled it and stuck it in various different ways and made kind of a collage out of it," Holton said. "It's offensive."
Readership
14,494
Social Amplification
176
View full article analysis
| | |
| --- | --- |
| Fairbanks Daily News-Miner | |
UAF hockey team shocks top-ranked Pioneers
Published Jan 7, 2023 by Bob Eley FOR THE DAILY NEWS-MINER
The underdogs from the 49th state took down the No. 1-ranked Denver Pioneers on Friday night at Magness Arena in Colorado.
The University of Alaska Fairbanks used a pair of power-play goals in the second period and an empty-net tally in third to register a 3-1 victory in front of more than 6,000 rabid Denver University fans to make their mark on the college hockey scene.
"It's a big win for our program, a big win for our campus and a big win for our community," an elated Nanooks coach Erik Largen said via telephone. "It's nice to see the guys in that locker room get rewarded for their efforts."
The Nanooks dominated most of the statistical categories on the night as they outshot the Pioneers 33-20 and blasted a whopping 79 shots at the Denver net compared to just 43 for the Pioneers.
"We earned it and we deserved it," Largen said. "We did a good job of sticking with our game plan and making the game hard for them to play the way the like to play."
Readership
76,422
Social Amplification
0
View full article analysis
APU's Swirbul and Anchorage's Jager add to their national cross-country ski championship totals
Published Jan 7, 2023 by Chris Bieri
"I wasn't sure what to expect going into this week, because things don't always go to plan before big events like this sometimes," she said. "I kind of just went in with an open mind and ready to fight and leave it all out there. And I was really lucky to have such a great team behind me through it."
In Friday's classic race, she edged out University of Utah skier Sydney Palmer-Leger by less than half a second and another Utah skier, Novie McCabe, placed third. UAF's Kendall Kramer placed eighth, and UAA's Astrid Stav finished 18th.
Readership
778,906
Social Amplification
159
View full article analysis
Alaska follows other states, bans social media app TikTok from state-owned electronics
Published Jan 7, 2023 by RSS Feed
The University of Alaska does have TikTok accounts, including one for the University of Alaska Fairbanks (followed by 806 people) and the University of Alaska Southeast (followed by 356), and a university spokeswoman said the agency will independently examine its TikTok use. To ensure academic independence, the university is managed by the board of regents, not the governor.
"The university and its many departments and colleges have used the TikTok platform in a variety of ways, and our students also engage on TikTok. While the university is governed by the Board of Regents, the governor's announcement today raises legitimate security concerns," said Roberta Graham, associate vice president of public affairs, in an email.
"These same concerns about TikTok also have been raised at the federal level. The university believes it would be worthwhile and prudent to independently evaluate the use of TikTok on university devices and we will be doing so in the week ahead," she said.
Readership
22,750
Social Amplification
26
View full article analysis
You are receiving this newsletter because someone in your organization wants to share company and industry news with you. If you don't find this newsletter relevant, you can unsubscribe from our newsletters