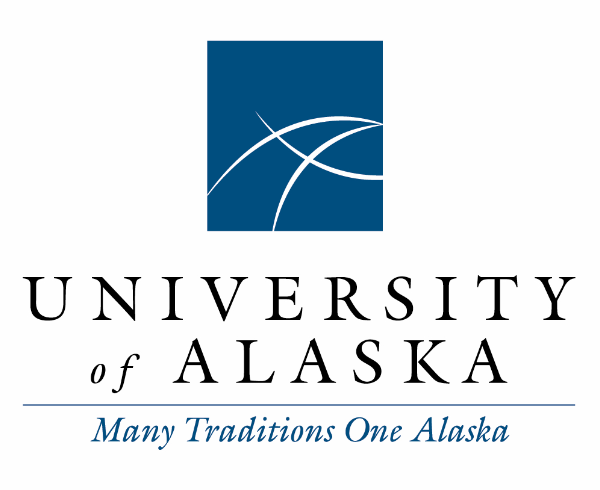 UA News for March 10, 2023
In today's news: a swarm of earthquakes in recent days prompted the Alaska Volcano Observatory to increase the watch level of the Tanaga volcano to orange; a new video highlighting content from a section of the Alaska's Changing Arctic report on "climate smart infrastructure" has been released; UAF's Joe Davies won the national title in 10-K Nordic skiing; a professor at APU found that the choice of a major plays a greater factor in earning potential than the choice of a school; Sen. Murkowski references a BOR motion in support of the Willow Project to demonstrate widespread support of the proposed development on Alaska's North Slope; UAF researcher Brian Barnes weighs in on the question if bears truly hibernate; UAF's College of Fisheries and Ocean Sciences will receive funding to update ocean monitoring equipment; and an op-ed in the Anchorage News calls for more, not less, state funding for higher education, municipalities and public schools.
Email mmusick@alaska.edu to suggest people to add to this daily news summary.
Alaska volcano dormant for over a century could be about to erupt
Published Mar 10, 2023 by Robyn White
A volcano in Alaska that has laid dormant for over a century may be about to erupt.
Tanaga, a 5,924-foot stratovolcano located in a remote area of the Aleutian Range, has been swarming with earthquakes over the past two days.
Earthquakes are rumbling the area several times per minute. With each new earthquake the likelihood of an eruption looks even more likely, the Alaska Volcano Observatory reported. Scientists have raised the alert level on the volcano to "Orange," which means it is under watch.
There is also increased activity at Takawangha volcano, which is on the same island as Tanaga, about 5 miles east. Scientists are not yet sure whether an eruption would come from Tanaga or Takawangha, if one were to happen.

Readership
24,928,004
Social Amplification
3
View full article analysis
New video on climate smart infrastructure and Alaska's changing Arctic
Published Mar 10, 2023
In tandem with the opening of the legislative session in January, the University of Alaska released the first in a series of informational reports to aid state leaders as Alaska confronts a rapidly changing Arctic and the increasingly globalized North.
The report was led by the Center for Arctic Policy Studies at the International Arctic Research Center.
The report covers four energy topics:
The history of Alaska's reliance on oil and the boom-bust impact on the state's economy
How Alaska currently produces energy and has become an expert in cold climate renewables and microgrids
Energy infrastructure planning under rapidly changing environmental conditions
Current competition and cooperation in the international Arctic energy regime
Watch a video about climate smart infrastructure
In this video, the third of five about the report, Rick Thoman and John Walsh of the International Arctic Research Center at UAF discuss the impacts of increasing extreme weather and environmental events on Alaska's energy infrastructure, including key points that state leaders must consider when navigating decisions against the backdrop of a changing Arctic.
Readership
14,101
Social Amplification
0
View full article analysis
| | |
| --- | --- |
| Fairbanks Daily News-Miner | |
Nanooks Davies takes national title at NCAA skiing championships
Published Mar 10, 2023 by Jeff Olsen
The University of Alaska Fairbanks has another NCAA champion.
Joe Davies, a sophomore from Pemberton, British Columbia, crossed the finish line of the 10-kilometer men's individual Nordic skiing race in 22 minutes, 33.2 seconds to win the national title on Friday in Lake Placid, New York.
Davies was an astounding 25 seconds ahead of runner-up John Hagenbuch of Dartmouth.
"To be honest, we took his splits and knew after the first lap that he was six seconds ahead, which was already quite a lot," coach Eliska Albrigtsen said in a telephone interview after the race. "He has started third from the back, and he had a built 17-second lead at the 6.3k, which is outrageous.
"So it was a great start – he looked relaxed and composed, and that's how I knew yeah that's his race."
With teammates Mike Ophoff fifth (23:39.0) and Chris Kalev 16th (24:19.0), the Nanooks scored 85 points in the event, the most by any school. Denver University was second with 84 points, followed by the University of Utah at 80.
"It felt really great (to top the nation in points)," Albrigtsen said.
Readership
107,825
Social Amplification
0
View full article analysis
APU professor finds when it comes to salary, majors matter more than colleges
Published Mar 10, 2023 by Michael Fanelli, Alaska Public Media - Anchorage
Alaska Pacific University data analytics professor Dale Lehman has been looking closely at college graduate income data. Based on his research, he thinks choice of major matters more than the college that issues it, at least when it comes to graduates' salaries. Lehman says ranking systems are subjective, so he built a model to examine how much each college actually contributes to their graduates' eventual earnings.
DL: If we just stick to earnings potential, which is all I looked at in my model, the Alaska schools – I think they come out pretty much where you would expect. You could look at their earnings. Some of them are fairly high, and some are fairly low. But again, it can be explained. If you look at UAF, they graduate a lot of STEM majors, and so you'd expect to see high earnings, and you do see fairly high earnings. Does that mean it's a good place to go to school? Is it any different than being a STEM major in California or Oregon? That takes a lot more analysis, but I have not seen Alaska stand out, either in a positive or a negative way compared to schools in other states.
MF: When you think about how closely tied choosing a major is to earnings, how would you compare that against choosing, say the strength of a college?
DL: My conjecture, and it's only conjecture, because it'd be difficult to prove, but from what I've seen from looking at this data, your choice of major I think, matters more than the choice of college, if the issue is how much you are likely to earn. Choosing the college can still matter, and it can still amount to a fair amount of money, but I don't think the difference between colleges varies as much as a difference between majors, at least once you take into account the factors that I looked at. So it should be a little bit of a comfort to prospective students, that the earnings that they are likely to get are not really that dependent on what school they choose, but they are dependent on what major they choose.
Readership
431,119
Social Amplification
0
View full article analysis
| | |
| --- | --- |
| U.S. Senator Lisa Murkowski | |
ICYMI: Widespread Support for the Willow Project from North Slope Mayors, Education Leaders, and Laborers
Published Mar 10, 2023
The Willow Project on Alaska's North Slope has garnered widespread support from North Slope leaders, Alaska's higher education system, the State of Alaska, national labor unions, and more.
The University of Alaska Board of Regents passed a resolution last week in support of the Willow Master Development Plan thanks to its economic impact, environmental standards, widespread support by Alaska Natives, and potential to generate revenues that support higher education in Alaska.
Readership
28,102
Social Amplification
0
View full article analysis
Unraveling The Mystery Of The Bear Fecal Plug
Published Mar 9, 2023 by Eleanor Higgs
Does the bear sh*t in the woods? Not as much as you'd think
North American bear species – including grizzly, black and brown bears – typically hibernate in dens after bulking up for their winter sleep for around 5-7 months before emerging in the spring. While some don't consider bear species to be true hibernators because their body temperature remains relatively high during this period, others disagree.
"In my opinion, bears are the best hibernators," Brian Barnes, director of the Institute of Arctic Biology at the University of Alaska Fairbanks, told Slate. "Their body is a closed system. They can get through winter with only oxygen—it's all they need."
The length of hibernation depends largely on species and latitude, and according to the National Parks Service in Yellowstone, hibernation for their bears is around five months. During this time, the bears are very inactive and have significantly lowered heart and respiration rates – black bears can even reduce their metabolism by 53 percent. Black bears generally do not eat, drink, or pass any waste during this time. Instead, they and other species accumulate feces in the lower part of their intestine. This is known as a bear fecal plug.
While a fecal plug may resemble a standard bear poop, it is formed not from waste food but from the intestinal lining cells and secretions of the bear during hibernation.
Readership
8,431,409
Social Amplification
65
View full article analysis
Arctic projects measuring currents and recording whale songs get new funding
Published Mar 9, 2023 by March 7th 5:00 pm
About $473,000 of the funds will go toward ocean monitoring equipment at the UAF College of Fisheries and Ocean Sciences. This includes high-frequency radar systems that measure surface currents, as well as the Chuckchi Sea Ecosystem Observatory near Hanna Shoal, about 70 miles offshore of Wainwright, that year-round records underwater sounds of marine mammal vocalization, said Seth Danielson, associate professor of oceanography at the University of Alaska Fairbanks.
"So, walruses, bearded seals and whales — we hear all those things," he said. "We hear other things that are making sounds as well the ice, and ship noises, and rain on the water. So the whole underwater soundscape is recorded by those. "
The system also measures ocean acidification, salinity and temperature and features a camera that takes a photograph of the seafloor every half hour, he added.
"We can see who visits the site over the course of the year," he said, "even animals that are living on the seafloor, like the starfish and the crabs."
Researchers visit the observatory once a year to recover the instruments from the moorings and download the data recorded. Then students and researchers use the data for various studies, Danielson said. For example, last year, a University of Alaska student was looking at some of the acoustics to learn how to distinguish between sea ice and open water from the point of view of the acoustics, he said — another tool to better understand how the ecosystem is responding to climate change.
With the new funds, the university will be purchasing equipment to replace aging gear on the moorings system.
Readership
2,323
Social Amplification
0
View full article analysis
Letter: Alaska is failing
Published Mar 9, 2023 by Tom Nelson
I've lived in Anchorage for more than 50 years and, all things considered, the state and city are in the worst shape since we arrived in 1970. The University of Alaska has been crippled by funding cuts; public schools have been crippled by funding cuts; municipal financial assistance from the state has steadily decreased; we suffered through the worst (we hope) of a worldwide pandemic; food and gasoline prices have reached historic highs; our population is steadily decreasing; roads, bridges and highways around the state are falling apart; and driving in Anchorage's snow-filled roads lined with high berms is the worst it's ever been. And that's only a partial list of our ills.
So what is the Legislature considering in light of this disastrous situation? Why, to adopt a "spending limit," as presented by Sen. James Kaufman. He is worried about the state overspending when we have more funds available (I'm not making this up!). "Less is more." So, if the state gets in better shape, let's spend less than we need to — and then what? Pray?
Readership
882,003
Social Amplification
0
View full article analysis
You are receiving this newsletter because someone in your organization wants to share company and industry news with you. If you don't find this newsletter relevant, you can unsubscribe from our newsletters