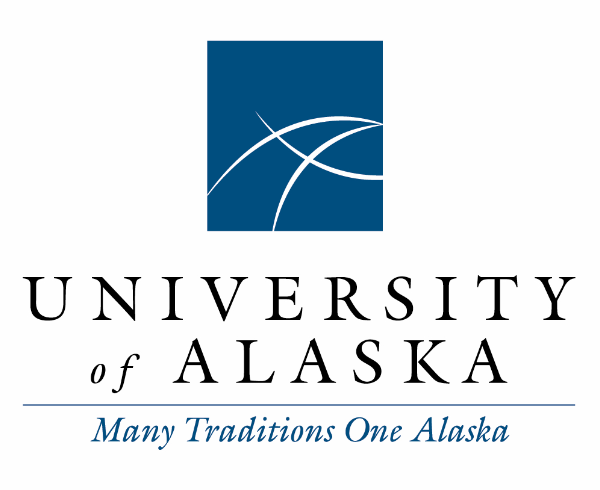 UA News for February 16, 2023
In today's news: UA is launching a Teacher Internship scholarship pilot program to support aspiring teachers during their year-long student teaching internship; FAA has granted ACUASI a waiver to allow aircraft manufacturers to certify drones for flight in national airspace; UAA men's and women's basketball teams are heading into the final stretch of the season; UAS will celebrate the 25th annual Winterfest this weekend; Chancellor Parnell addressed the future and role of KPC during a campus visit; tensions with Russia impact international research relationships; and proposals to use UA Lands for carbon offsets is mentioned in an article about Governor Dunleavy's proposal to use carbon offsets on state land to bolster the state economy.
Email mmusick@alaska.edu to suggest people to add to this daily news summary.
UA Launching Teacher Internship Scholarship as a Pilot Program
Published Feb 16, 2023 by alaskabusiness
The University of Alaska (UA) is launching a new pilot program to offset the financial burden of teacher internships. The UA Teacher Internship Scholarship pays for tuition, fees, and a $10,000 stipend to offset living expenses.
Aspiring teachers completing their unpaid full-time internship, or student teaching year, have little time to work an outside job. For many, that becomes a barrier to completing their teacher licensure program.
"Alaska's aspiring educators cannot train for free," says Amy Vinlove, dean of UAF School of Education.
The university has dedicated $1 million of funding for this pilot scholarship program and is expecting to award up to thirty student teachers in the next year. Current and prospective students in the final years of UA System teacher licensure programs who meet eligibility requirements can now apply; the deadline for priority consideration is April 15, 2023, with awards to be announced in early May.
Year-long teacher internships are a critical component of the high-quality teacher education programs offered through all three schools of education in the UA System, providing invaluable hands-on training and experience in the classroom. Under the guidance of a qualified mentor teacher, internship allows future teachers to experience a school year from beginning to end, practicing skills from their concurrent coursework.
Readership
10,804
Social Amplification
0
View full article analysis
FAA grants wide authority to UAF unmanned aircraft center - Alaska Native News
Published Feb 16, 2023 by Rod Boyce
The Federal Aviation Administration has granted a regulatory waiver to the University of Alaska Fairbanks unmanned aircraft systems test site.
The agency's decision supports aircraft manufacturers and operators in proving the safety of their drones so they can be certified for flight in the national airspace system.
The Alaska Center for Unmanned Aircraft Systems Integration, ACUASI, a unit of the UAF Geophysical Institute, manages and operates the test site. ACUASI has become a national leader in implementing the safe operation and integration of unmanned aircraft.
UAF is one of seven FAA-designated unmanned aircraft systems test sites established to develop and test drone technology. It has numerous flight test areas around the country.
"We were just handed a tool to help aircraft manufacturers get their drones certified for use," ACUASI Director Cathy Cahill said.
Readership
12,962
Social Amplification
0
View full article analysis
UAA men's and women's basketball face win-and-in playoff scenarios heading into final stretch
Published Feb 16, 2023 by Josh Reed
As it currently stands, the only thing that the University of Alaska Anchorage men's and women's basketball teams know for certain is that they will have at least four more regular-season games. What happens after depends on how strong they finish their respective seasons.
Both teams will be playing their final two home games of the season at the Alaska Airlines Center this week with matchups against Saint Martin's on Thursday night and Western Washington on Saturday night.
Readership
897,574
Social Amplification
0
View full article analysis
University of Alaska Southeast to host 25th annual Winterfest this weekend
Published Feb 16, 2023
Mallory Nash and Liz Früchtnicht from the Student Engagement and Leadership Office (SE&L) for the University of Alaska Southeast, talked about the 25th annual UAS Winterfest on Capital Chat.
Nash is the SE&L Office Manager. She talked about the community Polar Plunge at Statter Harbor, 11 a.m. to 1 p.m. this Saturday.
"For the first 100 participants that jump in will get a medal, and it'll have the 25th anniversary on it. That's pretty exciting, we are hoping that folks will sign up and register ahead of time. If they don't, it's not a big deal we'll let them go ahead and sign up on site as well, but we are encouraging pre-registration. There is a waiver that they need to sign," Nash said.
"It was a full on festival vibe, there was hot tubs and people cooking hot dogs and things like that and having music. So we're bringing those things back this year. Then we're going to have some soup. We're really excited to bring that back. In two years we've not been able to have the hot tubs so more incentive to jump in," she explained how they are bringing back pre-pandemic activities.
Readership
46,565
Social Amplification
0
View full article analysis
Parnell Address Present & Future Of Kenai Peninsula College
Published Feb 16, 2023
The role of the Kenai Peninsula College, opportunities available through KPC and KPC's role within the community and with in the University of Alaska system; were addressed during a recent visit to the Kenai Peninsula by University of Alaska, Anchorage Chancellor Sean Parnell.
Parnell toured the KPC campus and meet with students, faculty and Kenai Peninsula School District Superintendent Clayton Holland and Kenai Peninsula Borough Mayor Mike Navarre.
Readership
6,809
Social Amplification
0
View full article analysis
A year after Russia invaded Ukraine, a walrus discovery is caught up in geopolitics
Published Feb 15, 2023 by Kavitha George, Alaska Public Media - Anchorage
The strained relationship between Russia and the U.S. has also slowed research at the university level.
Vladimir Romanovsky, a Russian-born permafrost scientist at the University of Alaska, Fairbanks, said increased tension with the outside world has made it riskier for Russian scientists to work with foreign agencies. It's a tricky path to navigate, he said, because the government also wants international recognition for their science.
"On the one hand, they push [Russian scientists] to work with Western scientists and publish in Western literature. But on the other hand, if you're doing it, you always have a chance to get in trouble," Romanovsky said. "That's Russia."
Romanovsky said Russian scientists who accept funding from abroad also risk being labeled a "foreign agent" by their government.
"Which is very serious in Russia. You can go to jail for that," Romanovsky said.
Universities aren't subject to the same sanctions that federal agencies like USGS are, so Romanovsky can still communicate virtually with his Russian colleagues. But meeting in-person has proved difficult as the international scientific community has moved to exclude Russia from conferences in the last year.
Romanovsky said while it's still possible to continue ongoing projects with his Russian colleagues, starting any new collaborations will be difficult.
Readership
262,508
Social Amplification
14
View full article analysis
Alaska Carbon Plan: Boost State Coffers Without Cutting Oil
Published Feb 15, 2023
Alaska officials see perhaps the most immediate carbon opportunities on forest lands. Several Alaska Native corporations have made money through the sale of credits to let trees go unlogged, and the University of Alaska system is proposing a carbon credits program on some lands it manages as a revenue generator.
A report commissioned by the Department of Natural Resources identified three "high potential" carbon offset pilot projects on state forest lands, pegging the revenue potential for all three around $80 million over 10 years. The department said the report was limited in scope.
Readership
34,836,466
Social Amplification
0
View full article analysis
You are receiving this newsletter because someone in your organization wants to share company and industry news with you. If you don't find this newsletter relevant, you can unsubscribe from our newsletters