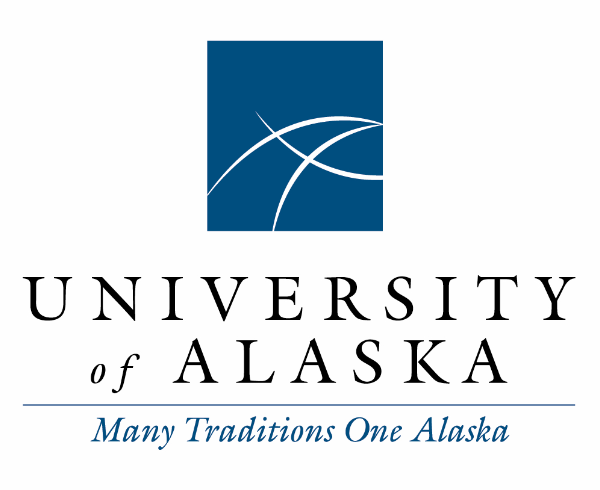 UA News for September 5, 2023
In today's news: by studying signs of past earthquakes in underwater basins, scientists better understand how often large earthquakes happen in a region; the UA Board of Regents approved the fundraising plan for the UAF Troth Yeddha' Indigenous Studies Center; growing enrollment and increased fiscal stability were highlighted at the UA Board of Regents meeting; the glacial outburst flood in Juneau far exceeded the magnitude of previous flooding; the UA Museum of the North again achieved accreditation by the American Alliance of Museums; UAF returned from the Seawolf Volleyball Invitational having lost three out of four games; UAF researchers are headed to Greenland to study glacier behavior with plans to create software for other researchers and a museum display on glacial runoff; read the full meeting release about the UA Board of Regents meeting; UAF will provide training in support of Alaska's new lumber grading program; and new research explains the "Atlantification" of the Arctic Ocean.
Email mmusick@alaska.edu to suggest people to add to this daily news summary.
Lakes hold signs of past earthquakes
Published Sep 5, 2023 by Alaska Native News
Haeussler is a geologist and Alaska coordinator for the Earthquake Hazards Program of the U.S. Geological Survey. He had driven a truck and a trailer loaded with equipment from his headquarters at the USGS Alaska Science Center in Anchorage to near this lake 1,300 feet high in the Chugach Mountains. Riding with him were two men who know a lot about finding old earthquake evidence underwater and how to design and fix equipment. Singleton and Hatcher both work at the USGS office in Santa Cruz, California.
A day-and-a-half later, after absorbing near-constant rainfall on many round trips, they had succeeded in assembling a boat that floated on two pontoons, each the length of a pickup truck.
They launched the craft on glacier- and rainfall-fed Allison Lake, which has the shape of a bathtub and is more than 100 feet deep.
With Haeussler steering the boat in a tight grid back and forth over the lake surface, Singleton monitored the sound waves that bounced off the bottom and penetrated the sediment of the lake.
His computer screen generated a real-time map of the lake floor and what was beneath it. On it, Singleton saw evidence of underwater landslides caused by earthquakes shaking the basin. Those were the nuggets they were hoping to pan: "lacustrine slump deposits."
This earthquake-detection technique is fairly new. Haeussler has spent much of his long career on quiet mountainsides and Alaska islands looking for more visible evidence of past earthquakes, such as ancient rips in the surface and offset streambeds. A little more than a decade ago, he attended a conference in Chile at which other scientists showed how "turbidites," distinctive layers of sediment shaken to the bottom of lakes by earthquakes, were a valid record of past shakes.
Knowing where and when they struck in the past helps scientists predict how often large earthquakes happen in a region, which is useful information when formulating building codes.
Readership
14,447
Social Amplification
2
View full article analysis
Fundraising effort for Alaska Indigenous studies center OK'd by UA board
Published Sep 5, 2023 by Claire Stremple
The state board of regents unanimously approved a fundraising effort at University of Alaska Fairbanks to raise $53 million over three years to build the Troth Yeddha' Indigenous Studies Center.
The goal is to create the first university space in the nation that is designed with Indigenous education models in mind, Samara Taber, who leads university advancement for the University Alaska Fairbanks, told the regents.
Per university policy, any major fundraising effort with a goal exceeding $5 million must be approved by the president and board.
Charlene Stern, the university's vice chancellor for rural, community and Native education, said the university aims to address historical and contemporary educational inequities for the 24% of its student body that identify as Alaska Native.
"There are 143 Alaska Natives with PhDs today. One hundred forty-three. We have 68 Ph.D. students in the pipeline for our Indigenous studies Ph.D. program. This is how impactful these programs are and how Troth is going to be helping us to be even more of a game changer in Alaska," she said.
Alaska Native Studies courses have been scattered across different campus buildings for years, but this effort would bring them all under one roof.
Another objective is to invest in the success of Indigenous students so that they are prepared to excel in today's global economy, including in science, technology, engineering and math, as well as other high career demand fields.
Readership
88,354
Social Amplification
21
View full article analysis
University of Alaska system boasts overall enrollment growth after financial challenges
Published Sep 4, 2023 by Claire Stremple, Alaska Beacon
Student enrollment is up at University of Alaska campuses overall, chancellors told the board of regents at their meeting Thursday.
The news of overall 4.7% growth systemwide comes after a five-year downward trend in student enrollment. College enrollment has declined nationally over the last decade, particularly during the COVID-19 pandemic.
Regent Karen Purdue said the growth reflects well on President Pat Pitney's leadership and said there's still work to do.
"These growths are from a valley," she said. "What's reflected here is the confidence of the public in the ability of the university that we didn't have over the past several years."
The state cut funding to the university by $55 million from 2019 to 2022. The state spending rose by $47 million in the budget year that ended in June.
Less than half of college bound Alaska high school students attended college in the state in the last two years, according to a study by the Alaska Commission of Postsecondary Education.
University of Alaska Fairbanks Chancellor Daniel White said the budget cuts reduced Alaskans' confidence in UA education.
Readership
923,444
Social Amplification
9
View full article analysis
This Alaskan glacier holds back billions of gallons of water. Until it doesn't.
Published Sep 4, 2023 by Jim Germond
This summer's flood on the Mendenhall Glacier destroyed houses and displaced residents in Juneau. It won't be the last.
This torrent of meltwater — normally held back by the giant glacier looming above Juneau — known as a glacial outburst flood, dwarfed any that have occurred since the phenomenon began here a dozen years ago.
The destruction has exposed just how unpredictable these floods can be, as glaciers around the world recede amid warming temperatures. Each year, more than a half-million people visit the Mendenhall Glacier, and scientists have a detailed understanding of how meltwater builds up and then pours out of it.
And yet, the magnitude of these glacial floods doesn't tend to follow any clear pattern, fluctuating dramatically from one year to the next, said Eran Hood, a hydrologist with the University of Alaska Southeast in Juneau who studies the glacier's dynamics.
Since many glacial floods happen in remote areas, there are "just so few long-term records," he said. "These things are happening all over Alaska, they're happening all over the world."
Readership
53,016,791
Social Amplification
0
View full article analysis
| | |
| --- | --- |
| Fairbanks Daily News-Miner | |
Museum of the North retains its accreditation as curators, directors look to its future
Published Sep 3, 2023 by Patrick Druckenmiller
In June, the University of Alaska Museum of the North (UAMN) again achieved accreditation by the American Alliance of Museums (AAM).
Accreditation is a major accomplishment and it is considered the gold standard of excellence among U.S. museums. It recognizes our commitment to, and demonstration of, the highest professional standards for education, public service, collections stewardship, and planning while also prioritizing organizational health. It greatly increases our credibility to funding agencies, donors, governmental agencies, professional organizations, and our museum peers. Notably, out of nearly 33,000 museums nationally, only about 1,100 have achieved this mark of distinction.
UAMN has achieved AAM accreditation a total of five times, first reaching this prestigious goal in 1973. Typically museums are reassessed every decade, but because of changes to the application procedures in recent years, UAMN was last accredited in 2008. It is an understatement to say that much has changed in that 15 year interval. We have seen major societal upheavals and growing awareness for the needs of our diverse communities, economic turbulence at both state and national levels, scientific advances and new collection practices, and changing student demographics. And then there was Covid-19 ...
Museums are accountable to the multitude of people they serve, and should be responsive to their needs. Entering a new accreditation cycle is therefore an opportune time to reflect, reassess, and plan for the years ahead. Indeed, when making accreditation decisions, AAM pointedly assesses an institution on two major metrics. First, does the museum actually achieve its stated mission and goals, and secondly, does it uphold the professional standards of best practices in its field?
Readership
73,948
Social Amplification
0
View full article analysis
| | |
| --- | --- |
| Fairbanks Daily News-Miner | |
UAF volleyball struggles at the Seawolf Invitational
Published Sep 3, 2023 by Caleb Jones
The University of Alaska Fairbanks Nanooks volleyball team returns home after a trip to the Seawolf Volleyball Invitational.
It didn't quite go to plan for the Nanooks as they lost three out of the four games played in the invitational.
"It was a rough patch for us," said head coach Brian Scott. "We're trying to figure out who we are a little bit."
It's a quick turn around for UAF as they return home to host the Denali State Bank Ice Block Classic. They open up on Sept. 7 against their rivals, the University of Alaska Anchorage Seawolves.
Readership
71,574
Social Amplification
0
View full article analysis
Alaska scientists heading to Greenland for glacier research, museum project
Published Sep 1, 2023 by Scienmag
University of Alaska Fairbanks scientists will make several trips to Greenland over two years to study how meltwater and the ocean affect glacial ice loss.
The four-year research project, funded by a $565,000 National Science Foundation grant, will create a traveling museum exhibit about the drivers of Arctic climate change. The exhibit will appear first at the University of Alaska Museum of the North, likely in 2026.
Ice loss from the polar ice sheets is the largest anticipated contributor to global mean-sea-level rise in the coming century. Scientists need to better understand glacier behavior to improve predictions of sea-level rise.
At the study's conclusion, the researchers will create software that others can use to analyze the effect of runoff and ocean interaction on any of Earth's glaciers.
Readership
19,043
Social Amplification
0
View full article analysis
Board of Regents meeting highlights stability, growth, excellence across University System
Published Sep 1, 2023
The University of Alaska (UA) Board of Regents focused on system priorities and long-term goals during its August 30-31 meeting this week.
Regents discussed the university system's FY25 budget priorities, progress toward system-wide goals, and recognized staff for their contributions to student success. The meeting comes as students across the system began fall semester classes, and preliminary numbers show enrollment on track to increase by 4% over last fall.
"As we enter fall semester, I'm proud to say that the University of Alaska System is strong, and thriving," Board Chair Ralph Seekins said. "I've seen the tireless efforts of faculty and staff on our campuses as they've prepared to welcome students this week, and I'm grateful for their dedication. The board is committed to building on our system's stability and providing a positive fiscal foundation for our students, employees, and the people of Alaska."
Readership
72,378
Social Amplification
0
View full article analysis
| | |
| --- | --- |
| Fairbanks Daily News-Miner | |
Dunleavy signs off on lumber grading program
Published Sep 1, 2023 by Jack Barnwell
Alaska will launch a lumber grading program in an effort to reduce the cost of development in the state following Gov. Mike Dunleavy signature on Senate Bill 87 Wednesday in Big Lake.
The bill, sponsored by Sen. Jesse Bjorkman (R-Nikiski), will allow training for existing sawmill operators to become certified to grade and sell specific types of lumber used in residential construction. The University of Alaska Fairbanks will host the training program, with about $221,000 in funding, according to an Alaska Department of Natural Resources fiscal note.
"The timber industry is an integral part of Alaska's history," Dunleavy said in a prepared statement. "This lumber grading program will help shape the timber industry for Alaskan small businesses to allow them to thrive now and in the future."
Readership
73,948
Social Amplification
56
View full article analysis
New research explains 'Atlantification' of the Arctic Ocean
Published Sep 1, 2023
New research by an international team of scientists explains what's behind a stalled trend in Arctic Ocean sea ice loss since 2007. The findings indicate that stronger declines in sea ice will occur when an atmospheric feature known as the Arctic dipole reverses itself in its recurring cycle.
The many environmental responses to the Arctic dipole are described in a paper published online today in the journal Science. This analysis helps explain how North Atlantic water influences Arctic Ocean climate. Scientists call it Atlantification.
The research is led by professor Igor Polyakov of the University of Alaska Fairbanks College of Natural Science and Mathematics. He is also affiliated with the International Arctic Research Center at UAF.
Co-authors include Andrey V. Pnyushkov, research assistant professor at the International Arctic Research Center; Uma S. Bhatt, atmospheric sciences professor at the UAF Geophysical Institute and UAF College of Natural Science and Mathematics; and researchers from Massachusetts, Washington state, Norway, and Germany.
"This is a multidisciplinary view on what's going on in the Arctic and beyond," Polyakov said of the new research. "Our analysis covered the atmosphere, ocean, ice, changing continents and changing biology in response to climate change."
A wealth of data, including direct instrumental observations, reanalysis products and satellite information going back several decades, shows that the Arctic dipole alternates in an approximately 15-year cycle and that the system is probably at the end of the present regime.
Readership
2,378,197
Social Amplification
17
View full article analysis
You are receiving this newsletter because someone in your organization wants to share company and industry news with you. If you don't find this newsletter relevant, you can unsubscribe from our newsletters