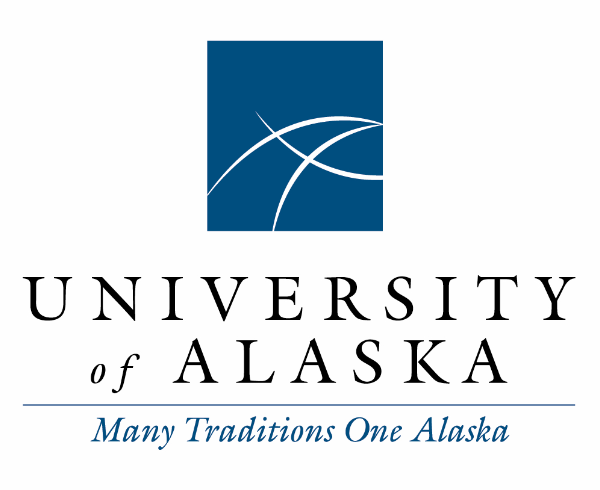 UA News for April 24, 2023
In today's news: the Cooperative Extension Service is hosting a series of food safety workshops in Southeast Alaska Communities designed to increase local food security; specially programmed robots are going to be used to aid research into the increase of beaver dams in Arctic Alaska; Sarah Cardoza, a UAF teacher education graduate-to-be, is interviewed as part of a future teacher spotlight series; UAA announced Eve Stephens as the Bill McKay Athlete of the Year; a new report from the Alaska Earthquake Center shows that 2022 was a quieter year for earthquakes then recent years; an opinion article encourages Alaskans to get involved in dialogues surrounding climate change; UAF rifle team member Gavin Barnick won the title of 2023 Junior Olympic Champion in smallbore rifle; Explore Fairbanks is recognizing Syun-Ichi Akasofu for his role in increasing Japanese tourism in Alaska with induction into the tourism hall of fame; UAF researchers helped to reveal the metamorphic history a significant graphite deposit in the Seward Peninsula; listen to UAF vocalists on Alaska Live; and read about a weeks long journey into the Arctic to explore the impact that beavers are having on the environment and people in the north.
Email mmusick@alaska.edu to suggest people to add to this daily news summary.
| | |
| --- | --- |
| Fairbanks Daily News-Miner | |
Cooperative Extension workshops set for Southeast Alaska communities
Published Apr 24, 2023 by Courtesy of Sarah Lewis
Prince of Wales Island residents can learn about growing, harvesting and preserving food safely in classes designed to increase local food security.
Sarah Lewis, the Juneau-based health, home and family development agent for the University of Alaska Fairbanks Cooperative Extension Service, is heading out on her family's boat, the Pacific Sapphire, later this month. She will be joined by Jasmine Shaw, the Sitka-based food, youth and gardening program assistant for Extension in Southeast Alaska.
They will visit Edna Bay on April 28; Klawock on April 30; Hollis on May 1; Hydaburg on May 2; Thorne Bay on May 3; Kasaan on May 4; Coffman Cove on May 5; Craig on May 6-7; Naukati Bay on May 8; and Port Protection/Point Baker on May 9.
Lewis and Shaw will teach a variety of classes to youth and adults on food safety and preservation, food entrepreneurship and gardening, and test pressure canner dial gauges.
Readership
107,825
Social Amplification
0
View full article analysis
UNL robots will help investigate dramatic increase of beaver dams in Alaska
Published Apr 24, 2023 by Dan Crisler
In the past 20 years, there has been an explosion in the number of beaver dams in Alaska's tundra region.
University of Alaska Fairbanks research professor Ken Tape and his colleagues reported that the number of beaver ponds near the town of Kotzebue rose from two in 2002 to 98 in 2019, according to Smithsonian magazine. A nearby peninsula saw the number of beaver dams grow from 94 to 409 between 2010 and 2019.
Why? That's a question Tape hopes to more definitively answer with the help of robots that will be developed by Brittany Duncan, Justin Bradley and other University of Nebraska-Lincoln faculty members through UNL's Nebraska Intelligent MoBile Unmanned Systems Lab (NIMBUS). The researchers hope to find those answers over a period of three years thanks to a nearly $1.2 million grant recently awarded by the National Science Foundation.
For now, the working hypotheses are that a warming tundra is making the climate more hospitable to the rodents and that the beaver population is recovering after a couple of centuries of over-trapping.
Readership
820,849
Social Amplification
20
View full article analysis
Her Journey to the Classroom Had Some Detours, But Now, This Future Teacher Knows Where She Belongs
Published Apr 24, 2023 by Emily Tate Sullivan
At first blush, it would seem like the path to teaching was freshly paved for Sarah Cardoza, clearing the way for a smooth and straightforward journey into the classroom.
Cardoza's family ties to education are strong: Her mom, aunts, grandfather and other relatives were — or are currently — all teachers. Her own education experience was positive, with memorable teachers and role models along the way.
But the 29-year-old's path, like any good journey, included a few detours.
....
Four years ago, after moving back to Alaska with her husband, who got a job at the University of Alaska Fairbanks, an opportunity presented itself. She decided to give college another shot. She enrolled in an online undergraduate program to pursue her bachelor's degree, with plans to become a high school social studies teacher.
Cardoza has spent the last three-and-a-half years working toward that degree, all while juggling parenting and a full-time job. She will graduate next month and, if all goes according to plan, she'll have her own classroom by the fall.
In our Future Teachers series, we feature students who are enrolled in teacher preparation programs today, undeterred by the rhetoric around the profession, full of hope, energy and momentum for the careers ahead of them. This month, we are highlighting Cardoza.
Readership
119,776
Social Amplification
16
View full article analysis
Stephens tabbed MacKay Athlete of the Year
Published Apr 24, 2023
After making history on the volleyball court last fall, Eve Stephens was named Sunday as the University of Alaska Anchorage's Bill McKay Athlete of the Year recipient for 2022-23, receiving the honor at UAA's annual all-sport banquet at the Alaska Airlines Center.
A senior from Palmer, Stephens became the first player in program history to be chosen the Ron Lenz D2CCA National Player of the Year, along with consensus First Team All-American. The right-side hitter was also the unanimous Great Northwest Athletic Conference Player of the Year and the NCAA Div. II West Region POY, leading the Seawolves to a 27-3 record, the GNAC title and a No. 10 ranking in the final top-25 poll.
Stephens ranked second nationally with 5.78 points per set and third with 4.75 kills per set, plus top-50 national marks of 0.53 aces per set and .351 attack percentage. She led the GNAC in kills by 1.25 per set and points by 1.75 per set, while ranking fifth in attack percentage, 15th in blocks (0.85 bps) and 19th in digs (2.59).
Readership
451,627
Social Amplification
0
View full article analysis
Alaska had a quieter year for earthquakes in 2022, new report says
Published Apr 24, 2023 by Sophia Carlisle
A new report released by the Alaska Earthquake Center shows a quiet year for earthquakes in 2022. Last year alone, there were over 47,000 earthquakes in Alaska and surrounding regions. The number, while large, is actually a slight decrease in seismic activity compared to recent years, when activity has been high.
"The 2022 year was kind of a quiet year for us," said Natalia Ruppert, a seismologist with the Alaska Earthquake Center at the University of Alaska Fairbanks' Geophysical Institute. "But this is how the earthquake cycle works."
She said there are years that experience higher activity, like 2018, which was notable for its large earthquake near Anchorage, and years of lower activity. But she said the past five years have seen an increased spike in recorded seismic activity.
There are two reasons for this, according to Ruppert. The first is a higher number of seismic stations in Alaska than in previous years.
During 2019 and 2020, a program funded by the National Science Foundation installed about 200 seismic monitoring sites in Alaska and Western Canada for the purpose of tracking earthquake activity. As a result, much more data is being tracked, and researchers are seeing a broader scope of seismic activity in the state. The sites were going to be removed by 2021, but the Alaska Earthquake Center was able to acquire most of these sites to continue its research.
The second reason for increased seismic activity is aftershocks. Alaska has seen a few big-ticket earthquakes in the past five years including an earthquake in 2021 that had a magnitude of 8.2.
Ruppert said that large-magnitude earthquakes generate more aftershocks, which can carry on for years after the initial earthquake.
Readership
70,412
Social Amplification
6
View full article analysis
OPINION: Convening Alaskans to spark climate dialogues
Published Apr 23, 2023 by Calvin Schrage, Bryce Ward, Bruno Grunau, Nathan Baring, Penny Gage, Daniel Volland and Hugh Short
As Alaskans, we are on the front lines of climate and adaptation. Nearly every community across the state has felt its impacts — from salmon declines to disappearing glaciers to the displacement of entire communities. In light of the pressing challenges climate change presents, we were honored to join The Nature Conservancy in Alaska, or TNC, at two recent events in the Alaska Climate Talks series. Broadly, the series centers around the goal of engaging diverse coalitions of Alaskans to share perspectives, foster solutions, and ultimately advance bipartisan, effective and comprehensive climate policy. TNC hosted two events, one in Anchorage and one in Fairbanks, that convened Alaskan thought leaders on issues relating to climate change.
The event in Fairbanks, hosted at the University of Alaska Fairbanks, featured panelists central to the Interior's conversation on climate change. Under the banner of "Diverse Perspectives on Climate: Prioritizing People and Place," University of Alaska President Pat Pitney was joined by Fairbanks North Star Borough Mayor Bryce Ward, Chief Scientist of the International Arctic Research Center John Walsh, the National Renewable Energy Laboratory's Regional Director Bruno Grunau, and University of Alaska Fairbanks graduate student Nathan Baring. The audience, which included representatives from the Fairbanks Climate Action Coalition, local Indigenous groups and members of the public, inspired vibrant discussion about the climate issues facing the region, specifically regarding the Fairbanks North Star Borough's climate plan, local and state politics, and the future of bipartisan energy and climate policy.
Readership
860,011
Social Amplification
0
View full article analysis
Gavin Barnick Wins Junior Olympic Champion Title
Published Apr 23, 2023 by Brittany Nelson
Gavin Barnick, of Menasha, Wisconsin, earned the title of 2023 Junior Olympic Champion for Men's Smallbore Rifle, April 19.
"It felt really good to win," said Barnick, a student athlete at the University of Alaska Fairbanks. "I figured out of all the years I have been competing I had to win it one time."
Barnick competed alongside over 300 athletes in the 2023 Rifle Junior Olympic Championships at the U.S. Olympic and Paralympic Training Center in Colorado Springs, Colorado.
Barnick was among eight competitors who qualified to shoot for medal spots in the Men's Smallbore Rifle finals. Braden Peiser, of San Angelo, Texas, earned silver, and Tyler Wee, of Wake Forest, North Carolina, earned bronze.
The competition spanned over two weeks and included men's and women's air rifle, smallbore rifle, and Paralympic air and smallbore rifle. Athletes from over forty states competed in the annual USA Shooting competition.
Barnick started shooting when he was 10 years old with a local 4-H club. He has since earned five international medals and recently helped his college team earn the 2023 NCAA Rifle Championship title.

Readership
20,409
Social Amplification
0
View full article analysis
| | |
| --- | --- |
| Fairbanks Daily News-Miner | |
Aurora expert helped expand Alaska tourism. Now he's going into the tourism hall of fame.
Published Apr 23, 2023 by courtesy Syun-Ichi Akasofu
Explore Fairbanks — a local tourism booster — is inducting Akasofu into its tourism hall of fame. Leaders there cited Akasofu's work in developing the local aurora tourism market, especially among Japanese people.
Curious about the aurora and ready for adventure, Akasofu came to Fairbanks from Japan 64 years ago when he was 28 years old. Since then, he authored probably the most famous paper ever written on the aurora, became an expert on the northern lights and was the leader of the Geophysical Institute.
When that place was running out of room in the 1990s, he raised millions from sources as diverse as the Japanese government and the city of North Pole. With them, he helped create a grand building that became home to scientists studying climate change.
The International Arctic Research Center became an entity on its own. Akasofu was its first director. During those years of fund raising, people-managing and writing scientific papers, he also helped enhance a budding Alaska industry.
Readership
107,825
Social Amplification
0
View full article analysis
| | |
| --- | --- |
| Fairbanks Daily News-Miner | |
Research reveals geological history of critical Alaska graphite deposit
Published Apr 23, 2023 by George Case/U.S. Geological Survey
A University of Alaska Fairbanks researcher is among the scientists who have revealed the metamorphic history of a high-grade graphite deposit on the Seward Peninsula. The Graphite Creek deposit is among the largest known of its kind in the United States.
Graphite is used in lithium-ion batteries, which power modern portable electronics, electric vehicles and renewable energy storage systems.
"This gives us a better understanding of how the rock evolved and how the processes affected the rocks' texture and mineralogy over time," said petrologist Sean Regan, an assistant professor of geology at the UAF Geophysical Institute and at the UAF College of Natural Science and Mathematics.
Readership
107,825
Social Amplification
0
View full article analysis
As beavers gain foothold in Arctic Alaska, some see benefits in how they reshape the landscape
Published Apr 22, 2023 by Alena Naiden
When most animals move into a new area, they don't significantly change it. Beavers, on the other hand, leave a mark on the landscape that you can sometimes see from space.
Swarming ponds, building dams and expanding waterways, beavers are moving farther and farther into the Arctic, and are changing what the region looks like.
"We think of these beaver ponds like oases in the Arctic, oases of warmth, biodiversity, permafrost thaw," said Ken Tape, an ecologist at the University of Alaska Fairbanks. "We used to think Arctic streams were these little free-flowing things about as wide as my office. And it turns out that once beavers get involved, that's not what Arctic streams look like. They look like wetlands because of all these beaver dams."
Tape — together with Benjamin Jones, research assistant professor at the Water and Environmental Research Center at UAF; biology doctoral student Sebastian Zavoico; and Northwest Alaska writer Seth Kantner — traveled by snowmachine from Nome to Kotzebue in recent weeks to study how beavers are changing the landscape.

Readership
860,011
Social Amplification
2
View full article analysis
You are receiving this newsletter because someone in your organization wants to share company and industry news with you. If you don't find this newsletter relevant, you can unsubscribe from our newsletters