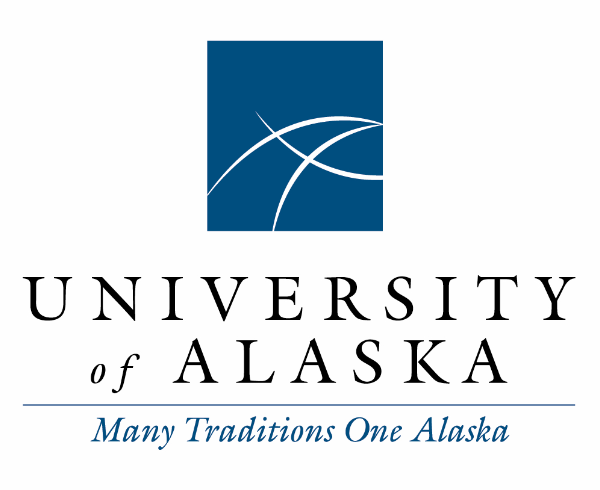 In today's news: UAF Northwest Campus associate professor Miranda Musich has been selected to serve as General Manager of KNOM Radio; UAF has received a grant to map the changing watersheds of the Chignik region on the Alaska Peninsula; an intern with the UA Museum of the North over the past nine months writes about her experiences in the museum and the museum studies course; Gwen Holdman is writing a series on energy in Alaska - this first piece looks at potentials for low energy cost solutions for Alaska; Ned Rozell writes about the abundant feltleaf willow and its role in Alaska's ecosystem; a new study of wildfire threat and evacuation planning is a call to action for Anchorage residents; a dual enrollment language program gives high school students in the Y-K Delta a chance to learn Yup'ik and earn credit towards an endorsement or degree while completing high school; on Friday the UA Board of Regents approved the FY24 budget and participated in early planning discussions for FY25; the UAF Kuskokwim Campus is the recipient of the 2023 National Medal for Museum and Library Science - the highest accolade given to libraries and museums in the United States; Sen. Lisa Murkowski applauds the Kuskokwim Consortium Library on winning the national medal; and Art Nash writes about gardening within your physical abilities and tools available to assist gardeners with physical limitations.
Email mmusick@alaska.edu to suggest people to add to this daily news summary.
Public statement regarding new General Manager of KNOM Radio Mission
Published May 30, 2023 by KNOM Radio
The Board is pleased to announce that long-time Nome resident Miranda Musich has accepted the offer of serving as General Manager and is already on the job and making positive impacts. Miranda has lived in Nome most of her life and has a small farm a few miles outside of the city limits where she and her husband have horses, chickens, dogs, and cats.
Miranda possesses a strong background in management and prior to joining KNOM, worked at UAF Northwest Campus as a professor of applied business. Miranda brings with her extensive connections throughout the region and the state, as well as a Master's Degree in Organizational Leadership with an emphasis on Human Resource Development and an undergraduate degree in Business Administration, Criminal Justice Administration, Psychology, and General studies.
"I am very goal and team-oriented," offered Miranda, "and that reflects in how I guide and lead others. My aspirations while in this position are to not only create a fully-staffed and cohesive team but to also start expanding on the important and regionally/culturally relevant activities that KNOM is already offering."
Having grown up with KNOM in the background, Miranda understands the significance of tradition while advancing the Mission.
Readership
7,087
Social Amplification
0
View full article analysis
Alaska university group receives philanthropic grant to aid erosion-affected coastal communities
Published May 29, 2023
A University of Alaska Fairbanks coastal organization has received a $590,000 philanthropic grant to map rapidly changing watersheds of the Chignik region on the Alaska Peninsula.
The project is in part a response to the region's repeated salmon fishery collapses, which researchers say are partly due to alterations to fish habitat by shoreline changes and other geomorphic factors.
The region has seen extreme high water levels related to more frequent storm flooding, causing increased erosion that has affected subsistence fishing areas and community infrastructure.
The grant from the Paul G. Allen Family Foundation will also support local workforce development, provide student research opportunities and contribute to expansion of the Chignik Intertribal Coalition, which is co-leading the project. The coalition includes Chignik Lake, Chignik Lagoon, Chignik Bay, Ivanof Bay and Perryville.
The Alaska Coastal Cooperative is led by Chris Maio of the UAF Geophysical Institute. Matthew Balazs, postdoctoral fellow at the Geophysical Institute, is deputy director.
Readership
15,738
Social Amplification
0
View full article analysis
| | |
| --- | --- |
| Fairbanks Daily News-Miner | |
Nine months inside the Museum of the North
Published May 28, 2023 by Maxine Laberge
In September 2022 I arrived in Fairbanks to commence a nine-month fellowship at the UA Museum of the North through the Alaska Fellows Program. Coming from Washington, D.C. I was unsure of what leaving the hustle and bustle of the city would be like, but I was happy to leave the humidity behind. As I drove from the airport to my new house, I saw the museum up on UAF's Troth Yeddha' campus. One can tell from far away that the museum is unique, but it's hard to know that beneath the first-floor galleries is an entire world of over 2 million objects along with researchers, staff, faculty and students.
My first few months in Fairbanks were spent studiously learning about each department at the museum, creating social media content, writing, and learning about some of the bigger projects that are ongoing at UAMN.
As the days outside grew darker, my work at UAMN began sending me to various departments, labs, and to staff members across the museum to collect stories and content. I settled into an exciting routine of venturing to the lower level to explore conversations around marmot research, household fly species, and the caring of cultural objects. The more people I met at the museum, the more curious I became about museum professionals.
Readership
67,097
Social Amplification
0
View full article analysis
| | |
| --- | --- |
| Fairbanks Daily News-Miner | |
Can Alaska achieve the lowest energy costs in the world?
Published May 28, 2023 by Gwen Holdmann
Editor's note: This is the first in a series on Alaska-focused energy topics contributed by Gwen Holdmann, Alaska Center for Energy and Power founder and UAF Associate Vice Chancellor for Research, Innovation & Industry Partnerships.
Alaska has the resources and assets to produce some of the cheapest energy in the world. From our vast fossil energy resources to every possible flavor of renewable energy, no other U.S. state taps as diverse a set of potential energy sources as Alaska.
Despite these resources, however, we currently have the highest energy-cost burden in the U.S. The challenges associated with cold climates, isolation, our small population and declining state budgets are all contributing factors to these costs. Smart investments in energy resources and infrastructure could change all that. Do we have the political and societal will to make these smart investments? Can we leave an inter-generational legacy of stable, cheap energy in Alaska?
Readership
67,097
Social Amplification
0
View full article analysis
Feltleaf willows: Alaska's most abundant tree
Published May 28, 2023 by Ned Rozell
As its name implies, the feltleaf sprouts canoe-shaped green leaves that feel fuzzy on the underside. Most of the feltleaf willows in Alaska are in areas disturbed by moving rivers, melting glaciers and human cuts for roads, houses and parking areas. They prefer as much sunshine as they can get.
People would call the majority of these carbon dioxide-absorbing plants shrubs, as the tallest are just 30 feet high. Millions of them are much smaller, resembling fields of orangey old-fashioned car antennas sprouting from gravel bars of big and small waterways.
Willows like the feltleaf (there are more than 30 species in Alaska, many hard to tell from one another) are the little engines that make the northern forest go. The leaves — and in winter the bark — are a major source of protein for moose. Snowshoe hares, 3-pound bundles of stringy muscle and a touch of fat, eat the bark, leaves and small twigs. Willow ptarmigan grow plump from buds that have not yet burst as well as the leaves.
Single willows can survive moose nipping off 90% of their twigs. They reproduce by the chance meeting of male pollen produced by some willows wafting to female reproductive parts on others. After that union, caterpillar-like catkins form on the stems. Those catkins release capsules of seed to the wind on parachutes of fluff.
Readership
860,011
Social Amplification
0
View full article analysis
Wildfire poses 'potentially cataclysmic danger' in areas of Anchorage with limited road escape routes
Published May 27, 2023 by Michelle Theriault Boots
Earlier this month, See and University of Alaska Anchorage researcher Jennifer Schmidt released a first-of-its-kind study that uses geographic mapping tools and community meetings to define Anchorage's wildfire risks, including a map that identifies where each neighborhood's highest risk areas are, and the road escape routes.
The report is a "call to action" to Anchorage residents to "navigate the potentially cataclysmic danger of a major wildfire."
The risk mounts with each passing year, the report concludes: Lengthening fire seasons, natural increase in vegetation loads, climate change driven weather patterns and dwindling budgets for fire mitigation "pose an increasingly higher risk for the potential loss of life, homes, and infrastructure."
Readership
860,011
Social Amplification
0
View full article analysis
UAF Yugtun occupational endorsement certificate gives high school students in the Y-K Delta a head start
Published May 27, 2023 by Evan Erickson
Among Alaska native languages, Central Yup'ik, or Yugtun, has the most speakers. But there are reportedly fewer than 10,000 people who are highly proficient. Keeping the language alive ultimately comes down to the younger generations, and a new certificate offered by the University of Alaska Fairbanks may be able to help them along that journey.
As the UAF Kuskokwim Campus success coordinator, Nicholai Joekay spends much of his time focusing on the university's dual enrollment efforts, helping high school students earn college credits. Now those college credits can be applied to a Yup'ik language occupational endorsement certificate to help meet real demand.
"We recognize that within the workforce here in Bethel and in the region, organizations like [Association of Village Council Presidents], [Yukon-Kuskokwim Health Corporation] are always looking for Yup'ik language interpreters," Joekay said.
The certificate was created in partnership with the Lower Kuskokwim School District. Students can take these courses and get an occupational endorsement. The credits can then can be applied toward an associate's and eventually a bachelor's degree in Yugtun.
Sheila Wallace created the curriculum and the program in Yugtun.
"There's, you know, language attrition that's happening everywhere in the state of Alaska. And we see it in our communities," Wallace said.
Wallace teaches three separate Yugtun sections to high school students covering grammar, composition, reading, and writing.
Readership
9,689
Social Amplification
0
View full article analysis
Kuskokwim Consortium receives highest national honor for libraries
Published May 26, 2023 by Shannon Cole
A library in Bethel has received a national honor.
The Institute of Museum and Library Services announced Friday that Bethel's Kuskokwim Consortium Library is the recipient of the 2023 National Medal for Museum and Library Science, the highest accolade given to libraries and museums in the United States.
Additional recipients of the award include the Los Angeles County Library, New Jersey's Long Branch Free Public Library, and the Toledo Lucas County Public Library in Ohio.The library was nominated — for the second year in a row — by Sen. Lisa Murkowski in recognition of the personalized services the library provides to the Bethel community.
As one of the few places in the community with free access to the internet, the library is a vital resource for many, whether they're applying for the PFD, filing their taxes, or looking up a recipe. It also provides programming for adults like birdwatching, reading programs, and the ever-popular Dutch oven cooking lessons. In addition to books in English, the library also houses a significant collection of materials in the Yup'ik language for adults and children.Library director Theresa Quiner says that programming is one of the things that makes this library special.
Readership
470,073
Social Amplification
222
View full article analysis
| | |
| --- | --- |
| U.S. Senator Lisa Murkowski | |
Murkowski Applauds Alaska's Kuskokwim Consortium Library on Winning Nation's Highest Honor
Published May 26, 2023
U.S. Senator Lisa Murkowski (R-AK) today made the following statement after the Institute of Museum and Library Services (IMLS) awarded Kuskokwim Consortium Library in Bethel, Alaska, the 2023 National Medal for Museum and Library Service – the nation's highest honor given to museums and libraries.
"I nominated the Kuskokwim Consortium Library for this prestigious award becauseI have been so impressed by the important resources and personalized services they provide—including access to internet connectivity, educational support, help for the homeless and food insecure,and cultural preservation—not only to the students at the UAF Kuskokwim Campus but to everyone in Bethel. Being awarded the National Medal is an impressive accomplishment and well-deserved recognition for all their hard work and dedication and I'm very proud of everyone involved,"said Senator Murkowski.
"UAF is proud of our rural campuses and the services they provide in Alaskan communities. The Kuskokwim Consortium Library is a shining example of UAF's commitment to our communities, and I am grateful for the leadership of Kuskokwim Campus Director Carolyn Goolsby and Library Director Theresa Quiner in carrying out this mission. Thank you to the IMLS for recognizing the exceptional work and impact of the Kuskokwim Consortium Library, and to Senator Murkowski for her steadfast support of the Kuskokwim Consortium Library and all of UAF," said Dan White, Chancellor of the University of Alaska Fairbanks.
Bethel is one of eight awardees of the 2023 National Medal for Museum and Library Service.
Readership
33,665
Social Amplification
0
View full article analysis
Gardening with our abilities this breakup season
Published May 26, 2023 by Art Nash, UAF Cooperative Extension Service
And although I teach about several "building" techniques each spring to lengthen the growing season through maximizing the sun's solar heat, I think it's important to look at very real human factors in getting the gardens productive, such as backs, knees and hands. We can build and stage the growing area, but if the gardeners themselves are being hampered, then the harvest may not happen (at least to the extent planned for). Aches and pains can spoil the best of layouts and plans.
There are many adaptive aids and third-party altered tools that can be viewed at "The Toolbox" (http://www.agrability.org/toolbox/).
This website has almost every imaginable item that has been created to enhance various agriculturally based abilities for the farm, ranch, or in the garden. It is brought to you by the United States Department of Agricultures' AgrAbility program.
The key is in the name of the enterprise: AgrAbility. Regardless of the causes or when we start to experience trouble in getting through daily jobs in field agriculture, ranching, commercial fishing or logging, there is help by focusing on sustaining abilities by utilizing what AgrAbility has available for technical assistance, in-the-field assessments and referrals. And yes, we can also answer questions for the subsistence use, noncommercial food growers throughout Alaska! You can contact me at 907-474-6366 for more information on how AgrAbility can help you balance disabilities that may be hampering your abilities!
Readership
8,218
Social Amplification
0
View full article analysis
You are receiving this newsletter because someone in your organization wants to share company and industry news with you. If you don't find this newsletter relevant, you can unsubscribe from our newsletters