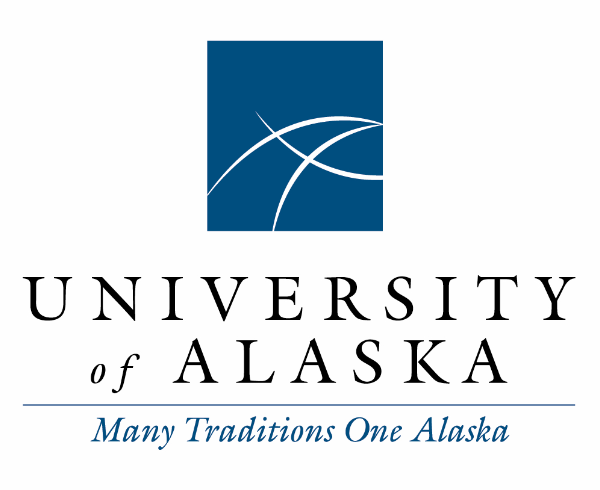 UA News for August 30, 2023
In today's news: affordable agricultural land is hard to find in Alaska, with inexpensive land often having additional threats from thawing permafrost; UAF professor Igor Polyakov is the chief scientist on a joint mission to study the Arctic Ocean; Alaska's congressional delegation has introduced legislation to recognize five communities excluded from ANCSA, historic reports by the university don't provide a clear picture on why they were excluded in the first place; the Board of Regents is meeting in Juneau today and tomorrow with a focus on budgets, research, enrollment and Alaska's blue economy; and as Juneau considers options to mitigate future glacial outburst floods, university glacial experts weigh in on the difficulty of managing the source, and the need to focus on downstream mitigation strategies.
Email mmusick@alaska.edu to suggest people to add to this daily news summary.
In Alaska, Affordable Farms Are Hard to Find
Published Aug 30, 2023
In the far north, more affordable farmland often overlays permafrost, which causes slumping and sinkholes when it thaws. A Fairbanks study notes that while climate change increases growing days which many are touting as a bright future for Alaska farming—warming also causes permafrost to thaw more rapidly, rendering portions of the land unusable. Glenna Gannon, assistant professor of sustainable food systems at the University of Alaska Fairbanks, says that "beginning farmers often don't have a ton of capital at their fingertips, and they look at the land they can afford, not the land they need."
Clearing land, using plastic for high tunnels and mulch and irrigation exacerbate permafrost degradation. "Those practices can be highly disruptive to permafrost, so we see an exponential rate of thaw and subsidence in the presence of some permafrost types," says Gannon.
Readership
318,660
Social Amplification
0
View full article analysis
Coast Guard Cutter Healy Embarks on Arctic Ocean Mission – Fishermens News
Published Aug 30, 2023
The overall objective of the mission is to recover, service and deploy nine long-term subsurface mooring arrays, stretching from the Eurasian Basin to the East Siberian Sea.
NABOS project lead Igor Polyakov said the Siberian Arctic, one of the regions where changes in sea ice and ocean are currently most noticeable, is one of the least observed, making this cruise crucial for creation of a trustworthy observing and forecasting system.
Polyakov, the expedition's chief scientist, is a professor at the University of Alaska Fairbanks' Department of Atmospheric Sciences.
In July and August, the Healy collaborated with the Office of Naval Research (ONR), deploying and servicing instruments for ONR's Arctic Mobile Observing System (AMOS) in the Beaufort Sea. The cutter and research teams completed a number of science stations, including mooring very low frequency acoustic devices to the sea floor, deploying subsurface gliders, and conducting science equipment installations on ice floes.
Since 2002, NABOS project's goal has been to gain understanding of the circulation and the transformation of Atlantic waters into the Arctic Ocean. Missions from 2021 through 2025 are directed at quantifying the freshwater introductions and their impact on the transportation of heat from Atlantic waters into the region.
Readership
1,091
Social Amplification
0
View full article analysis
Alaska's congressional delegation hoping to include five more Native communities to ANCSA
Published Aug 30, 2023 by Josh Rultenberg
In 1971, Congress passed ANCSA. It divided Alaska into 12 regions for newly formed private, for-profit native corporations to run. Alaska's senators have been trying for years to include five other small, southeastern communities into ANCSA that were originally left out of the deal.
"It is a promise that was made and for these communities, a promise that has not yet been delivered on," said Sen. Lisa Murkowski (R-Alaska).
A report done by the University of Alaska nearly 30 years ago did not have an exact reason why Congress excluded the Haines, Ketchikan, Petersburg, Tenakee and Wrangell communities from ANCSA. Richard Rinehart, who grew up in Wrangell, says being "landless" has caused his people to miss out on scholarships, cultural programs, and economic development opportunities.
"It's always been an issue. And, you know, just something that it's really just more like a matter of justice," said Rinehart. "12 communities in southeast Alaska that were allowed to have their own village or urban corporation land have had varying degrees of success to very, very successful, to moderately successful. And we haven't had that privilege."
Readership
390,172
Social Amplification
0
View full article analysis
August Board of Regents meeting in Juneau to focus on budgets and Alaska's blue economy - KINY
Published Aug 29, 2023 by Glacier Bay Whale Water Update Takes Affect
The University of Alaska's (UA) role in Alaska's blue economy, workforce development, and economic recovery will be prominent themes during Thursday's Board of Regents Meeting at the University of Alaska Southeast (UAS) campus in Juneau. The 2-day agenda includes committee meetings, review of initial FY25 budget plans, and a robust discussion on addressing the university's backlog of deferred maintenance.
"UA is an economic engine that is empowering Alaska through affordability and accessibility, student success, community impact, and innovation and excellence," said UA President Pat Pitney. "Students are responding to the increased stability and increase in quality program offerings across our system - and that's exciting to see. I'm looking forward to welcoming an even larger class to UA this fall."
Regents will take a first look at the university system's FY25 budget estimates and considerations, including the key priority areas from each university. The discussion will touch on enrollment and research progress. Overall, Fall enrollment estimates show a 4% increase over last fall semester and 10% more new freshmen compared to last year's freshmen class.
Readership
72,378
Social Amplification
0
View full article analysis
Bomb the glacier? City leaders say they're willing to evaluate all options after flood
Published Aug 29, 2023 by Mark Sabbatini
Watt's assessment followed an overview by a trio of experts about the history and possible future of Suicide Basin and other glacier areas that may pose a flood risk. One of them, Eran Hood, a professor of environmental science at the University of Alaska Southeast, said he agreed the options discussed by Watt were impractical and the more feasible option is preventing damage from such flooding downstream.
"There's no way you're going to build a siphon system that's going to outpace that, and bombs definitely won't work and would be really hard to get permitted," Hood said. "So there's no real obvious mitigation strategy, and there's nowhere I've ever seen where they've dealt with something on this scale and were able to mitigate it beyond when you talk about downstream stopping water from coming into neighborhoods and armoring banks, which is a totally different discussion."
Readership
49,525
Social Amplification
0
View full article analysis
You are receiving this newsletter because someone in your organization wants to share company and industry news with you. If you don't find this newsletter relevant, you can unsubscribe from our newsletters