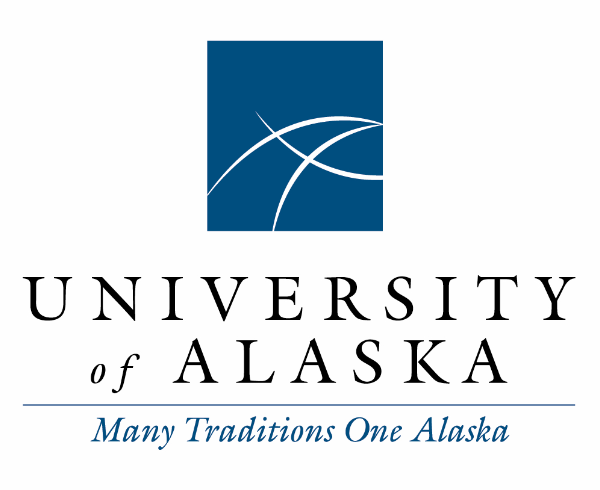 UA News for September 25, 2023
In today's news: UAF joins other universities to test the impact of climate change-driven events on electrical grids; the state has released a "playbook" on teacher retention; a new study looks at the impacts of invasive Pink Salmon on an ecosystem; Ned Rozell explains why tree leaves change color at different rates in the fall; enrollment increases and work toward achieving R1 research status signal a bright future for UAF; a UAF graduate student helped to monitor killer whale activity around fishing boats; Arctic sea ice inspired fashion design at New York's Fashion Week; experts gathered in Sitka to discuss solutions for affordable housing; a workshop held at the National Academies in Washington D.C addressed challenges and opportunities in measuring wildland fires; and UAF volleyball lost to Simon Fraser in three sets.
Email mmusick@alaska.edu to suggest people to add to this daily news summary.
Study Looks at Climate Change Effects On Rural Electrical Grids
Published Sep 25, 2023 by Kristi Eaton
Researchers from across the country are studying how to improve electrical grids across the country with a focus on underserved, rural communities.
Through a four-year, $750,000 grant from the National Science Foundation, South Dakota State University, University of Maine, University of Alaska Fairbanks, and University of Puerto Rico Mayague will examine how climate change affects electrical grids. The project is titled "STORM: Data-Driven Approaches for Secure Electric Grids in Communities Disproportionately Impacted by Climate Change."
"The basic idea is to go to a few specific communities, and through community engagement, figure out what are the challenges that they are facing with regard to the impact of extreme weather on the power grid, and then solve some of those issues in terms of community outreach and engagement, designing new methods to make the grid more resilient," said Tim Hansen, associate professor in SDSU's Department of Electrical Engineering and Computer Science and co-principal investigator on the project.
Hansen said the research project is based in strategic locations in which different weather events occur. Alaska, for example, deals with extreme cold, while Puerto Rico deals with storms and flooding.
The common issue is that all the events impact the power grid, he said. "Our focus is on power grid resiliency from different perspectives."
Readership
61,997
Social Amplification
0
View full article analysis
| | |
| --- | --- |
| Fairbanks Daily News-Miner | |
State Dept of Education releases playbook on teacher retention
Published Sep 25, 2023 by Carter DeJong
The Alaska State Department of Education has released a playbook aimed at increasing teacher retention and hiring in the state.
There are approximately 175 open teaching positions in Alaska, according to Alaska Teacher Placement, a University of Alaska database that tracks open teaching positions.
"This TRR Playbook is built upon countless hours of educator feedback and research and will prove to be incredibly valuable to ensure that any practical, professional, and policy solutions intended to address teacher retention and recruitment in Alaska are effective," Alaska Gov. Mike Dunleavy said in a statement.
In 2020, Dunleavy established the Teacher Retention and Recruitment Working Group, which brought together teachers, administrators, school board members, and students to find ways to combat the teacher shortage in the state.
"Alaska's pressing need for a Teacher Retention and Recruitment playbook stems from the state's insufficient financial support for education," Luke Meinert, Fairbanks North Star Borough School District superintendent said. "While the playbook offers valuable recommendations for local school districts, a persistent issue is the need for sufficient funding to implement these recommendations effectively."
In June 2023, Dunleavy vetoed $87 million in education funding from the state budget. Which amounted to an $8 million loss for FNSBSD. The school district was able to recoup some of that loss from the Fairbanks North Star Borough Assembly, which voted to give $4 million to the school district and then reallocated an additional $2 million left over from capital improvement projects for the district.
"The playbook has good ideas for teacher retention and recruitment, but without adequately funding education, school districts do not have the means to implement them in a way that will be successful," Meinert said.
Readership
71,574
Social Amplification
8
View full article analysis
New Study Highlights Dangers of Invasive Pink Salmon
Published Sep 25, 2023 by editor
Pink salmon fry emerge from gravels in natal rivers in spring, then spend only one winter at sea while migrating about 3,500 miles before returning to spawn. They are about 25 times more numerous in odd- than even-numbered calendar years in many regions, a unique pattern that has allowed scientists to look for those biennial signals in the growth, survival, productivity, and abundance of other marine species that compete for food with them. The alternating-year, updown pattern of abundance stems from pink salmon's unique fixed two-year life history. No factor other than pink salmon has been linked to biennial patterns in numerous marine species, as described by the authors. This innovative approach has helped unravel some key mysteries of open ocean ecology, while also raising new questions about factors affecting additional species of cultural and economic value.
The investigation was led by Dr. Greg Ruggerone and Research Professor Alan Springer, who were joined by six other scientists. The paper, which reviews previously published studies and includes additional new analyses, reveals startling facts about the importance of species interactions at sea and how climate change and ocean heating contribute to those interactions. Below are some key conclusions stemming from the evidence presented in the publication:
Readership
21,597
Social Amplification
5
View full article analysis
The varying colors of fall equinox
Published Sep 24, 2023 by Alaska Native News
We are at fall equinox, a day of great equality: All the residents of the entire world — from Tierra Del Fuego to Rome to Coldfoot — will live their lives amid 12 hours of daylight, 12 of darkness on Sept. 22, 2023.
A very noticeable fall equinox feature in these parts is when deciduous tree leaves turn from green to yellow or orange or sometimes red, then fade and waft to the ground.
Middle Alaska doesn't have many species of deciduous trees: paper birch, aspen, willows and balsam poplar are all part of the dominant boreal forest here. These trees are now responding to fewer hours of sunlight by ceasing to flood their leaves with chlorophyll. The sudden lack of that green, energy-converting chemical allows the leaves to show red, orange and yellow pigments that were within the leaves all summer.
When those solar panels are no longer useful to the trees, they are shed for the winter and the trees enter a near-dormant state.
All our trees don't change color at the same time. Why?
Sometimes a group of native trees like aspens act like one organism because they are joined at the root system as clones. They tend to turn golden at an identical time, in one hillside wave of mutual agreement.
Other trees ignore local customs because they aren't from these parts. Their seeds may have come from somewhere farther north or south.
Readership
15,465
Social Amplification
1
View full article analysis
| | |
| --- | --- |
| Fairbanks Daily News-Miner | |
Enrollment growth signals bright future for UAF
Published Sep 24, 2023 by Dan White
Last month, 2,500 new students came to the University of Alaska Fairbanks to begin their journey of university education.
Many of these students are living on-campus, creating buzz from morning 'til night. With upgrades underway to UAF's Moore and Bartlett residence halls, we initially had more housing demand than we had available rooms. I am happy to say that the quick action of our facilities crews allowed us to ensure that by the beginning of the semester, every student with a housing need was accommodated. Every available room is now full. It is a busy time on campus and a great time to be a Nanook!
This fall, the UAF Troth Yeddha' Campus enrollment was up 3.4% compared to last year (and a whopping 36.7% in first-year students). While UAF's enrollment is growing, the same cannot be said at colleges and universities across the country. Over the past decade, university education has seen declining enrollment nationally.
This is due to a number of complex reasons, including but not limited to a decrease in the number of college-age students, a changing job market, decreases in public funding for university education, and growing student debt.
Some of the same factors affecting university enrollment across the country ring true in Alaska. For example, the population of Alaska residents aged 20 to 65 decreased by 5% between 2013 and 2021. In spite of the fact that there are just fewer Alaskans of college age in Alaska, UAF enrollment is growing.
So why is UAF bucking the national trend? The answer is simple — UAF's value proposition is overwhelmingly positive.
Readership
71,574
Social Amplification
0
View full article analysis
10 killer whales caught this year by trawl vessels off Alaska, according to federal fisheries agency
Published Sep 23, 2023 by Hal Bernton, For the Anchorage Daily News
To try to improve halibut survival rates, crews sort some halibut on deck and toss them back to the sea. The Groundfish Forum statement said that is not done when killer whales are present. Instead, they are sorted out below deck, and discarded through chutes.
Killer whales were observed feeding on discarded halibut by Hannah Myers, a University of Alaska Fairbanks marine biology graduate student hired by the Groundfish Forum to spend a week on a trawler in May to learn more about their interactions with the vessel and its gear.
"Basically every halibut I saw go out of the whole fish discharge chute — the whales were on it," said Myers, who is finishing her doctorate degree and has focused her research on killer whales.
Myers said that she was far less concerned about the risk to the whales from feeding near boats than other behavior.
Readership
834,739
Social Amplification
245
View full article analysis
Arctic sea ice patterns put on display during New York's Fashion Week - Alaska Beacon
Published Sep 23, 2023 by Yereth Rosen
Arctic sea ice patterns recorded by an Alaska scientist made it to the catwalk earlier this month in New York, blending High Arctic climate change with high fashion.
Clothing designed by Barcelona-based designer Corentin Daudigny and displayed at New York's Sept. 8-13 Fashion Week showed the colors and patterns captured by Marc Oggier of the University of Alaska Fairbanks during his tour on a long-term research expedition to the High Arctic.
Oggier, a postdoctoral fellow with UAF's International Arctic Research Center, collected the images when he was participating in the international Multidisciplinary Drifting Observatory for the Study of Arctic Climate, or MOSAiC. The biggest polar expedition in history, it drew scientists from 20 countries and sent a German icebreaker, the Polarstern, into the Arctic pack ice for a full year starting in 2019. Oggier's assignment, during the months when he was aboard, was to collect cross sections of ice and record their structures.The patterns he recorded show the sea ice's age. When it is new, forming in sometimes turbulent seas, its crystals are granular and pointed in various directions. When polarizing light shines upon that new and brittle ice, the resulting images are multicolored speckles.
As freeze becomes deeper and longer, ice crystals push downward, becoming more elongated as they head in the same direction – and monochromatic, he said.Using the different patterns on the fabric used to make fashionable clothing offers a new way to explain Arctic climate change, Oggier said.
Readership
88,354
Social Amplification
30
View full article analysis
Experts gather in Sitka to talk Southeast housing solutions
Published Sep 23, 2023 by KCAW - Sitka
Alaska's population is shrinking, so why does the housing market feel tighter than ever? At Southeast Conference on Thursday, a panel of housing specialists highlighted key problems in the Alaska housing market and specific strategies to fix those issues.
A housing shortage in Alaska is not really news, nor is it new. Nolan Klouda leads the University of Alaska's Center for Economic Development.
"I don't think housing has ever been a particularly great spot in our economy, for a lot of reasons," Klouda said. "You know, we've always had high costs and problems with availability."
Klouda said that although Alaska's population in most communities has declined slightly, housing demand has gone up about 9% since 2016. That's because families are having fewer children, so average household size has decreased.
"When adults live together, you know, there are usually one or two of them in a household," he said. "And so we have basically, more households, even though we have fewer people per household."
Readership
244,705
Social Amplification
30
View full article analysis
| | |
| --- | --- |
| Fairbanks Daily News-Miner | |
UAF volleyball loses at Simon Fraser in straight sets
Published Sep 22, 2023 by Gavin Struve
Riding a three-game winning streak after a tournament in North Carolina, the Alaska Fairbanks volleyball team continued play on the road on Thursday but was met with less fruitful results.
The Nanooks were swept — 17-25, 15-25, 16-25 — never coming closer than they did in the first set.
UAF scored first in the match with a kill from Karli Nielson. They got out to a 4-1 lead before allowing the Red Leafs to creep back into the set and take a 7-6 lead due to a couple of early double hits.
A 6-0 run helped Simon Fraser take control, and they did not relent from there. Back-to-back service aces from Cynphany Henderson cut the deficit to 15-12. UAF fell further behind and prolonged the set a bit with three unanswered points due to Simon Fraser errors but ultimately lost the opening frame, 25-17.
Readership
71,574
Social Amplification
0
View full article analysis
You are receiving this newsletter because someone in your organization wants to share company and industry news with you. If you don't find this newsletter relevant, you can unsubscribe from our newsletters