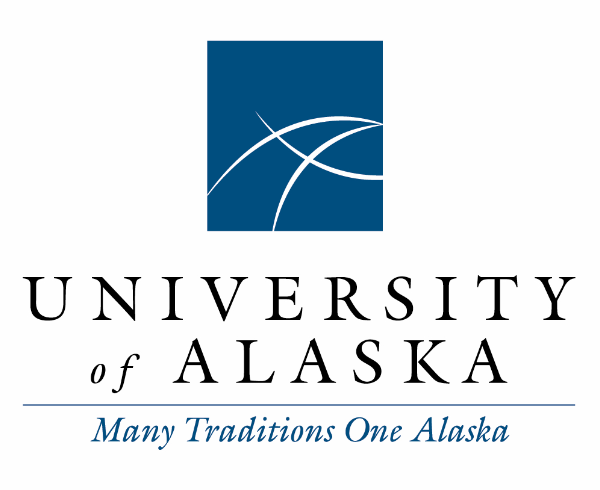 In today's news: the Hawaiian Volcano Observatory published an article on the origins of the USGS Volcanic Observatories including the Alaska Volcano Observatory at UAF; Alaska U.S. Senators Murkowski and Sullivan and 11 other senators signed a letter to museums and universities urging them to repatriate Indigenous remains in their collections; a UAF student tested ChatGPT's knowledge of Alaska Native languages and found it to be confidently wrong in all cases; Esports is growing nationally and at UAF creates a unique space where competitive gamers and the general community can play and learn together; Cordova high school students have the opportunity to earn college credit for workforce-related courses starting with health sciences; the UA Scholars program announced that 948 Alaska high schoolers across the state will graduate with the distinction this spring and with it a $12,000 scholarship to the UA System; and the City of Juneau Docks and Harbors Board has approved a 4-year lease and additional "educational benefits" in exchange for waterfront access leased from UAS - the original 33-year lease expires May 4.
Email mmusick@alaska.edu to suggest people to add to this daily news summary.
Volcano Watch: Family of five USGS Volcano Observatories began with HVO 111 years ago
Published May 1, 2023
The Hawaiian Volcano Observatory was founded in 1912. Now, more than 111 years later, HVO is one of five volcano observatories supported by the US Geological Survey.
............
Alaska Volcano Observatory (AVO) was founded in 1988 following the 1986 eruption of Augustine Volcano. AVO, a collaboration between the USGS, the University of Alaska Fairbanks, and the State of Alaska, focuses on volcanoes in Alaska and the Commonwealth of Northern Mariana Islands.
........
The collective knowledge, skills and experience of people at these five observatories is extensive and complementary. Staff communicate and travel between observatories in true team fashion. HVO staff help install instruments on volcanoes outside of Hawaii, and vice versa. The lead scientist for the Kīlauea Seismic Imaging Project described in a recent "Volcano Watch" article is based at CVO, and many scientists from other observatories are traveling to Hawaii to assist. Staff from all observatories assisted HVO during the 2018 Kīlauea and 2022 Mauna Loa eruptions. HVO supported eruption responses at other volcanoes such as Mount St. Helens, and will help respond to future events at other volcanoes.
Readership
192,641
Social Amplification
120
View full article analysis
Alaska's U.S. senators press museums and universities to repatriate Indigenous remains
Published Apr 30, 2023 by Riley Rogerson
Alaska Republican Sens. Lisa Murkowski and Dan Sullivan signed letters to five museums and universities urging them repatriate Indigenous remains in their collections.
The letters, signed by a bipartisan group of 13 senators, call on the University of California Berkeley; Harvard University; Illinois State Museum; Indiana University; and the Ohio History Connection to comply with the Native American Graves and Repatriation Act. The 1990 federal law mandates that museums receiving federal money must return human remains, funerary objects, sacred objects and objects of cultural patrimony to their descendants or original community.
........
Alaska Native remains are also currently held in Alaska institutions, including the University of Alaska Museum of the North. Scott Shirar, the museum's archaeology collection manager, said the museum has about 300 individuals' remains and about a dozen open repatriation cases.
Shirar said NAGPRA efforts happen in collaboration with tribal representatives and require an initial claim from an entity seeking repatriation. Once the process begins, it can take "a couple of years, at minimum," according to Shirar.
"Whenever we get a letter or call from a tribal representative that wants to consult, we make that a priority and try to move forward on the process as quickly as we can," he said.
Shirar added that "funding is always an issue" and that having staff dedicated to working on NAGRPA could expedite repatriation efforts.
Readership
860,011
Social Amplification
0
View full article analysis
Does ChatGPT know Alaska Native languages?
Published Apr 29, 2023 by Lindsey Viann Parkinson
Recently, for a project at the University of Alaska Fairbanks, I created a table with the words for the common berry species of Alaska (blueberry, cranberry/lingonberry, etc.) in a few of the twenty languages indigenous to the state. This task took several hours of work, primarily by searching through the scanned-pdf dictionaries hosted by the Alaska Native Language Archive.
Afterwards, I wondered if ChatGPT could have done it all for me in minutes. So I asked.
According to ChatGPT, yes, it could help. But I learned shortly thereafter, that actually, no. ChatGPT could not help but would continue to confidently produce words, regardless.
For the languages Iñupiaq, Unangam Tuluu, Gwich'in, Yup'ik, Dena'ina Athabaskan, Łingít, Tsimshian, and Haida I asked ChatGPT:
Can you please tell me the ______ words for berry species common to Alaska?
ChatGPT generated words for seven berry species in each of the languages listed. (It was largely right about what the most common berry species in Alaska were, I'll give it that.) I narrowed the responses to four here for simplicity.
The indigenous words in the table below are, as far as I can tell, completely wrong.
Readership
552
Social Amplification
0
View full article analysis
Esports Growing on College Campus's
Published Apr 29, 2023
Esports is catching fire, and many schools are hopping on board, with 175 colleges joining the National Association of Collegiate Esports and more than 30 offering scholarships for gamers. It allows college students to find a potential niche or place they can enjoy themselves in a crazy time in their lives.
Video games can be played by anyone and everybody. There are no requirements for skill or knowledge. Everyone can play either on a computer or with a console. Drake Richards, UAF Esports coordinator, said, "Yeah absolutely, I think in general the space is very inclusive for the students, and they'll happily play with people regardless of your skill level, regardless of your experience." He also said, "If you've never played a PC game before, or if you've played PC games a lot, there's definitely a place here, and what I try to do with the team is when we are able, I try to accept as many students as I can."
The Alaska Esports Center is located in the Wood Center Student Union Building and is open at the same time. The Wood Center is open for students, giving them plenty of time to enjoy what the facility has to offer. Richards said, "I think being able to open up the center not just for our competitive teams, but our whole student body, is something that really gets unappreciated in other institutions, and I love that we have that here." He also said, "Because there's so much more to gaming than the competitive side of things, and there's so much our students enjoy than just competing. So having a social space for the students, having a space to hang out, play games, and have a good time. We can run student events all the time here, because you know it's more than just the competition."
Readership
40,222
Social Amplification
1
View full article analysis
Cordova High School students earn college credit, valuable health industry skills
Published Apr 29, 2023 by Elin Johnson
Thirteen local high school students are currently finishing up a course in health sciences, as part of a statewide initiative to teach young people about industries with workforce supply deficits.
From April 24 to April 28 the Health Science 110 course was offered to 9th, 10th, and 11th grade students in Cordova. There is a dual enrollment agreement with the University of Alaska Fairbanks that students who take this course will receive two college credits upon completion. The course is 30 hours over 5 days.
The mission of this statewide initiative is to offer a consistent program of study to encourage entry into Alaskan industries where more workers are needed. Welding and health sciences are the first two programs for industries with this need to be introduced.
Each class in the series will allow students to earn two college credits, so that by the end of the series they could earn up to eight credits. Students have no mandatory commitment to continue the series.
This statewide initiative is an example of a national trend to use work- or project-based intensive learning for young people to address labor and workforce shortages. Nationally, dual credit programs are being touted as a pipeline into well-paying careers.
Readership
3,895
Social Amplification
0
View full article analysis
948 Alaska high school seniors will graduate with UA Scholars Award distinction
Published Apr 28, 2023
The University of Alaska announced Thursday that 948 high school seniors across the state will graduate as UA Scholars, and be eligible for a $12,000 scholarship.
Each year, academic achievers ranked in the top ten percent of their graduating class are identified and recognized with the award; the scholarship can be used anywhere in the University of Alaska system, including UAA, UAF, UAS, and their community campuses.
"UA Scholars in the class of 2023 represent Alaska's best and brightest minds," said Lael Oldmixon, the program's executive director. "Through their success, Alaska remains empowered and ready for the future. Our universities are poised and ready to accept them as students and partners in creating the life they want in a state they love."
Readership
56,463
Social Amplification
0
View full article analysis
Board approves hefty benefits to UAS in exchange for land lease extension
Published Apr 28, 2023 by Clarise Larson
The City and Borough of Juneau Docks and Harbors Board has agreed to offer a variety of "educational benefits" to the University of Alaska Southeast in exchange for a lease extension for a valuable piece of waterfront land it has rented from the university for decades.
Some of the benefits agreed upon by the city include offering UAS students free Eaglecrest Ski Area lift tickets and discounted gear rentals, no-cost bus passes and no-cost access to city pools, fieldhouse and ice rink.
The parcel of waterfront land is located off Egan Drive and across the street from Juneau-Douglas High School: Yadaa.at Kalé, between Harris and Aurora harbors. The parcel is home to the Juneau Fisheries Terminal, a centralized location that commercial fishermen often use to move products and change fishing gear.
According to Carl Uchytil, port director for CBJ, the city essentially manages the area and operates a crane dock which is considered to be critical for boatyard activity and the commercial fishermen that frequent the area.
The city has leased and conducted operations on the parcel since 1988 and has been able to do so while only having to pay the university around $12,000 per year — considerably low compared to its current annual estimated fair market value of $230,400 and an assessed value of around $2.8 million.
However, after 33 years that lease is set to expire on May 4, and instead of the university continuing to offer the parcel to the city for $12,000 per year, the university proposed an amended lease that offers a one-time, four-year lease extension for $100,000 per year with the agreement that "education benefits" are then offered by the city.
Michael Ciri, vice chancellor of administration at UAS, said the decision to extend the lease for just four years is to allow for the university's incoming chancellor to be involved in what the university wants to do with the parcel long-term. He said nothing is set in stone for what the university plans to do at this time.
Readership
49,082
Social Amplification
0
View full article analysis
You are receiving this newsletter because someone in your organization wants to share company and industry news with you. If you don't find this newsletter relevant, you can unsubscribe from our newsletters